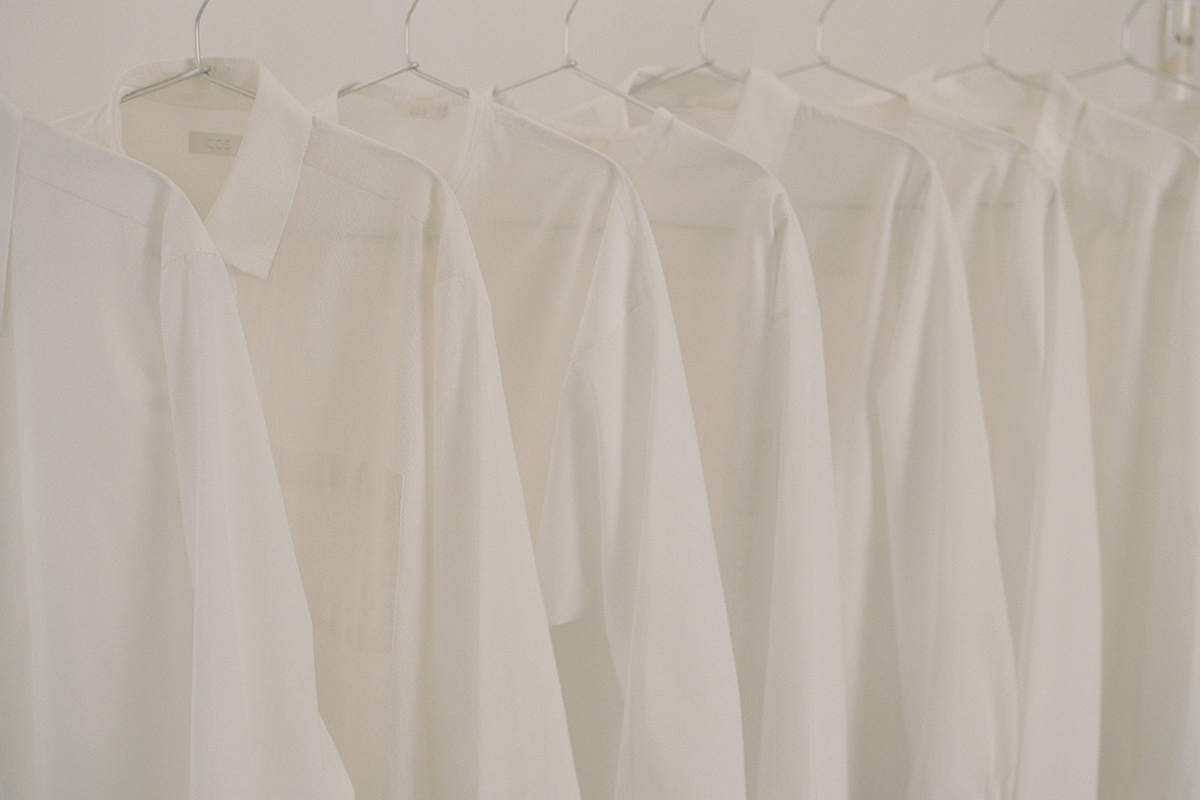 With the White Shirt Project collection, London-based COS explores the art of a must-have wardrobe staple. The 8-piece capsule's for both women and men and was designed and created within the COS in-house atelier. Designers and pattern-cutters made the collection in parallel, using a 3D method of draping. A classic white shirt was deconstructed and reworked in an innovative way. With no details overlooked, the non-linear creative process enabled the design to alter collars, cuffs and plackets to create new styles for every occasion. The end result is a lineup of shirts that blend fine tailoring with effortless style. With the exploration of volume, silhouette, proportion and the movement of the wearer, this is more about creating art than it is about creating product.
Karin Gustafsson, COS Creative Director explains, "The white shirt is intrinsic to the COS DNA and we remain fascinated by the endless opportunities to reinvent this wardrobe staple. Subtle changes to proportions, silhouettes and details define character and the White Shirt Project offers a strong selection of innovative and functional pieces that celebrate traditional and contemporary craftsmanship."
The 100% cotton collection is timeless and perfect for any season. The White Shirt Project is now available in stores and online.