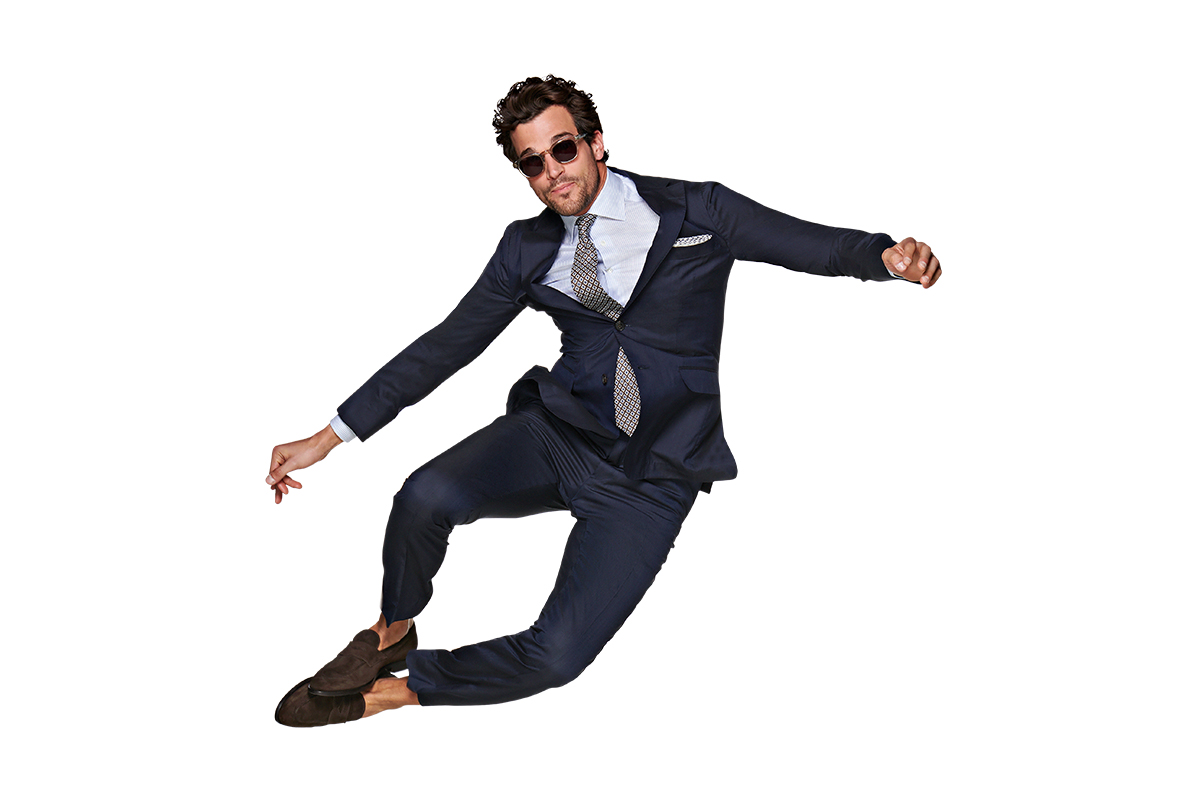 Just in time for the warmer months, Suitsupply's unveiled the "World's Lightest Suit", an unlined and completely unconstructed suit that reworks the brand's iconic Havana fit. Fine silk and ultra-fine S150's wool by Italy's E. Thomas mill come together to give us a suit that weighs just 525g compared to the average 1030 grams for traditional suits. Flap pockets, notched lapels, and a pleated shoulder deliver effortless style along refined accents like full AMF stitching and genuine horn buttons on the jacket. Side adjusters and a straight-leg fit highlight the flat-front trousers.
The versatile suit is enriched with details and brings forth a breathable suiting option that will get plenty of wears this summer. Whether you wear it with a dress shirt and tie or t-shirt and jeans or both is strictly up to you.
Check out more of Suitsupply's ultra-lightweight suit in the gallery above and head to their online store or one of their select shops to grab one now.