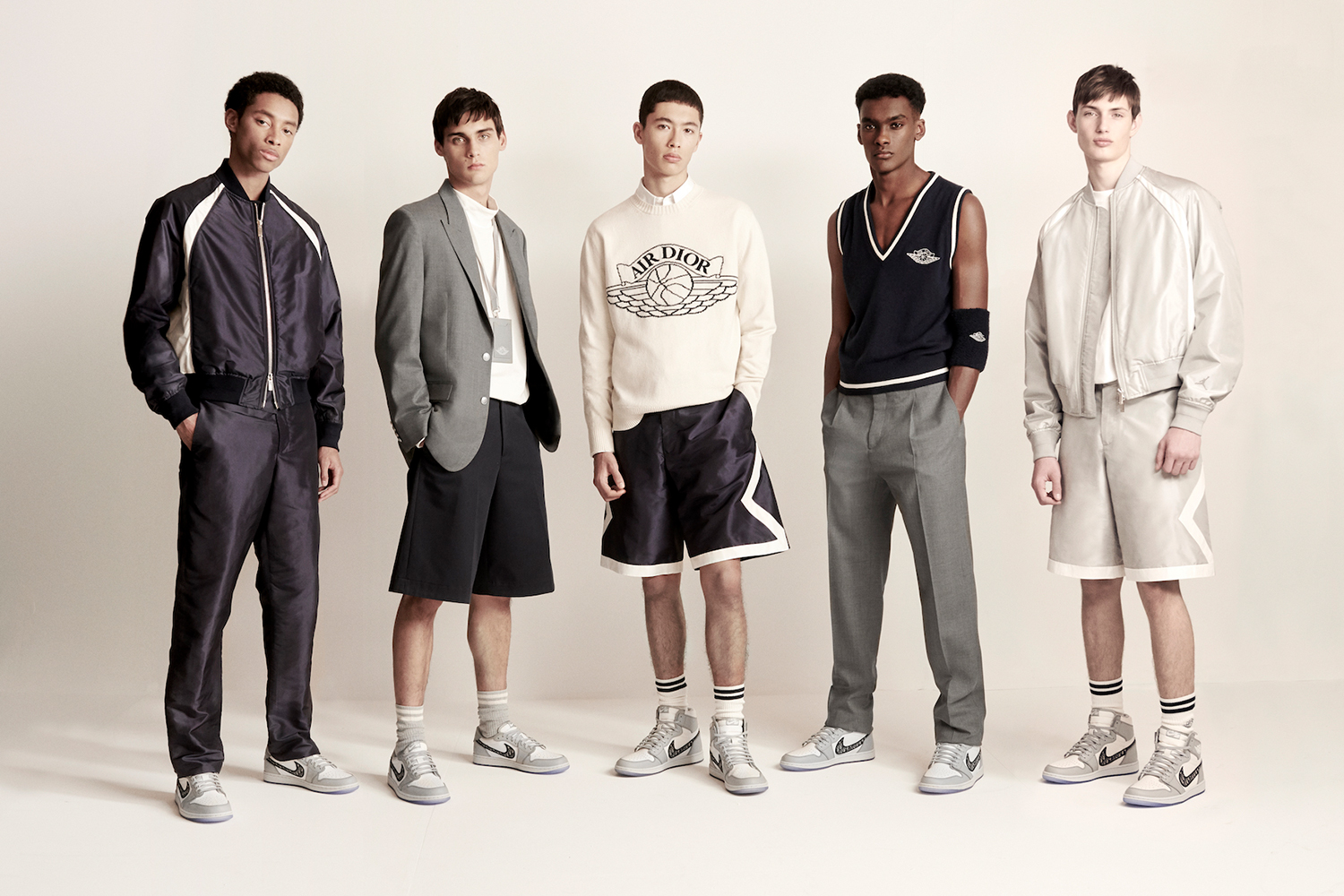 After its much-hyped unveiling during the Kim Jones' Fall 2020 Men's Fashion show in Miami, the highly anticipated Dior x Jordan 1 High/Low OG sneakers, together with its Air Dior Capsule collection will finally be released this July. While the Air Dior Capsule collection of classic sportswear and accessories will be made available in selected stores, owning the one-of-a-kind, high performance Air Dior sneakers will only be possible by going through the exclusive online experience.
Customers who would like to participate in Dior's exclusive online experience should complete the 4-step exclusive online registration process which may be accessed at  https://capsule.dior.com/. Each customer may only register once. To show a simpler look on the whole exclusive online experience, here is a step by step guide:
Step 1: The Registration – during this phase, the customer will be asked to register for either the Air Dior Jordan 1 High OG sneakers or the Air Dior Jordan 1 Low OG sneakers.  Details like the size and preferred pick-up location will also be required during this registration phase.
Step 2:  The Selection – based on a first come-first served basis, this is the part where the customer will be selected to have a guaranteed opportunity to purchase one pair of the Air Dior Jordan sneakers of their choice.
Step 3: Personal Information – this step is very crucial since the customer's personal data shall be collected. It is very important that the given personal information would match the customer's official ID since this will be required upon purchase of the sneakers at the designated location.
Step 4: The Main Event – after requests have been verified, the selected customer will be sent an email with a QR code linked to their name. This shall be presented to finally purchase and pick-up that much coveted Air Dior Jordan sneakers on their selected store location. The customer's official ID shall be presented and should match the name on the QR code.
Moreover, the Air Dior capsule collection will be available this July in several pop-up stores namely inside the Selfridges Corner Shop in London and Taikoo Li in Chengdu.  The collection will also be available at Dior boutique locations at Beverly Hills Rodeo, Miami Design District, New York Soho, and New York 57th Street.
See more of the Air Dior Jordan 1's in the gallery and register to buy them now through dior.com.