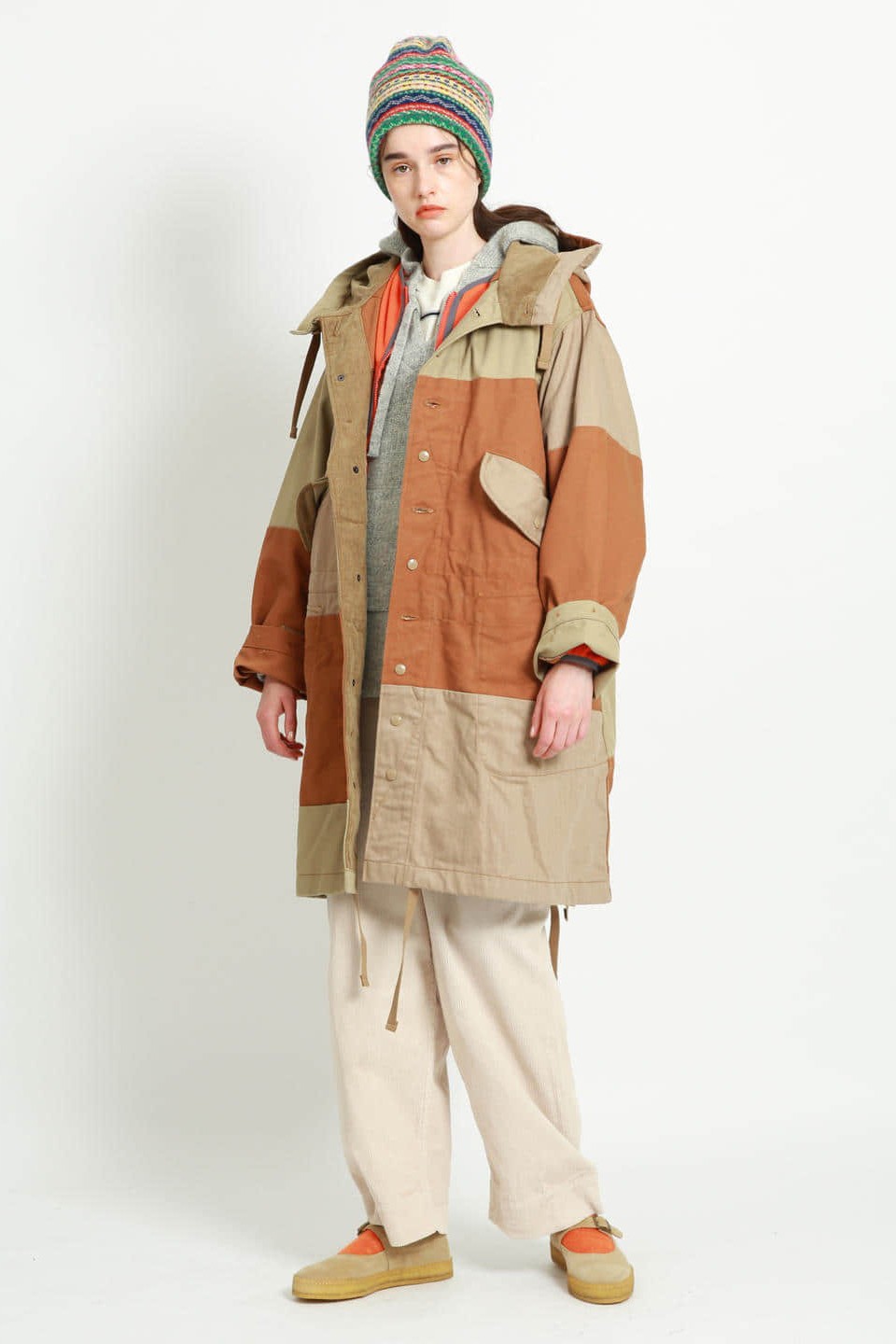 For Fall/Winter 2020, Japan's BEAMS is tapping New York-based Engineered Garments for a range of garments for both BEAMS PLUS and BEAMS BOY.
BEAMS PLUS gets a full run of exclusives over the younger BEAMS BOY sub-label, giving us a everything from the trim tropical wool Mid Field Blazer and serge Balmizon Coat to a pair of Glassfield pants. Each piece elegant yet understated as any PLUS offering while adding a touch of militaria to distinguish the Engineered Garments pieces from the pack.
BEAMS BOY gets one style but it's a hit. The womenswear brand offers a unisex patchwork Highland Coat, that transforms the classic M-51 fishtail parka into a detailed and extravagant coat. It features plenty of pockets that help to elevate the details of this color-blocked coat from the inside and out. It also has adjustable straps and snaps that let the consumers grace the garment to their exact fit. These straps and snaps allow the consumers to wear the garment in an off-shoulder style as well.
See more of these bespoke Engineered Garments' unique FW20 items in the gallery and purchase them now through the BEAMS' web store.