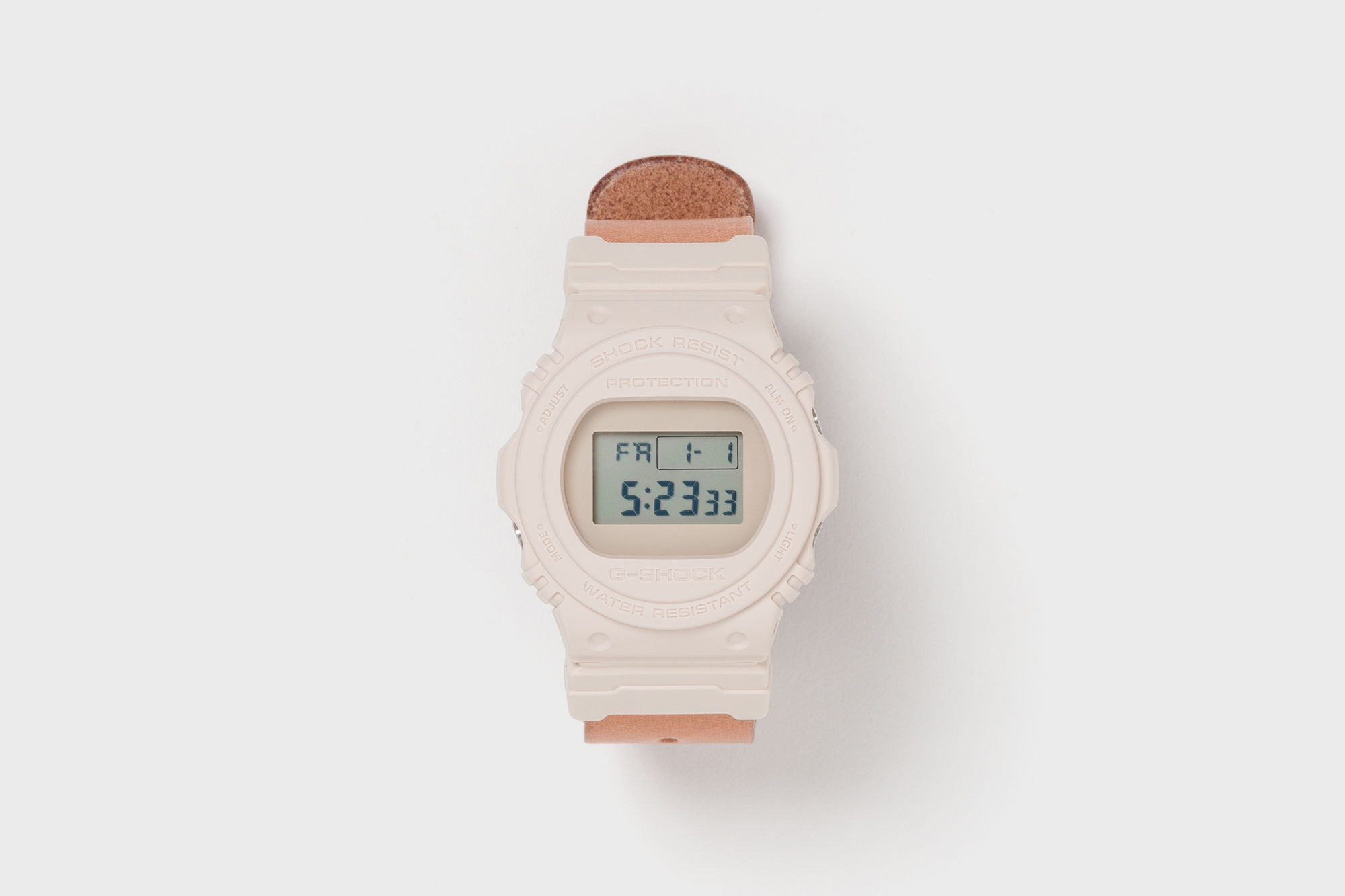 Hender Scheme and G-Shock have partnered up once again, this time for a rework of the G-Shock DW-5750. Ryo Kashiwazaki's brand is known to elevate footwear through the use of neutral tones and natural leathers and the same seems to be the case here. With the case being done in white, CASIO and G-Shock branding we're accustomed to seeing vividly is muted. Instead, all eyes go to the beige dial and even that is bright and neutral. The backside of this watch is coated with silver metal and possess co-branded details upfront and centered with Ryo Kashiwazaki's imprint. 
The straps of this classic watch are made with tanned vegan leather. The watch comes packed in with the matte silver buckles. In addition to that, a "Hender Scheme" signature is also spelled-out in emboss in the center, which is accompanied by additional "effect lab", "HS", and "Sukima" texts.
Getting your hands on this watch won't be easy as it's a Japan-only release and available exclusively through Hender Scheme.