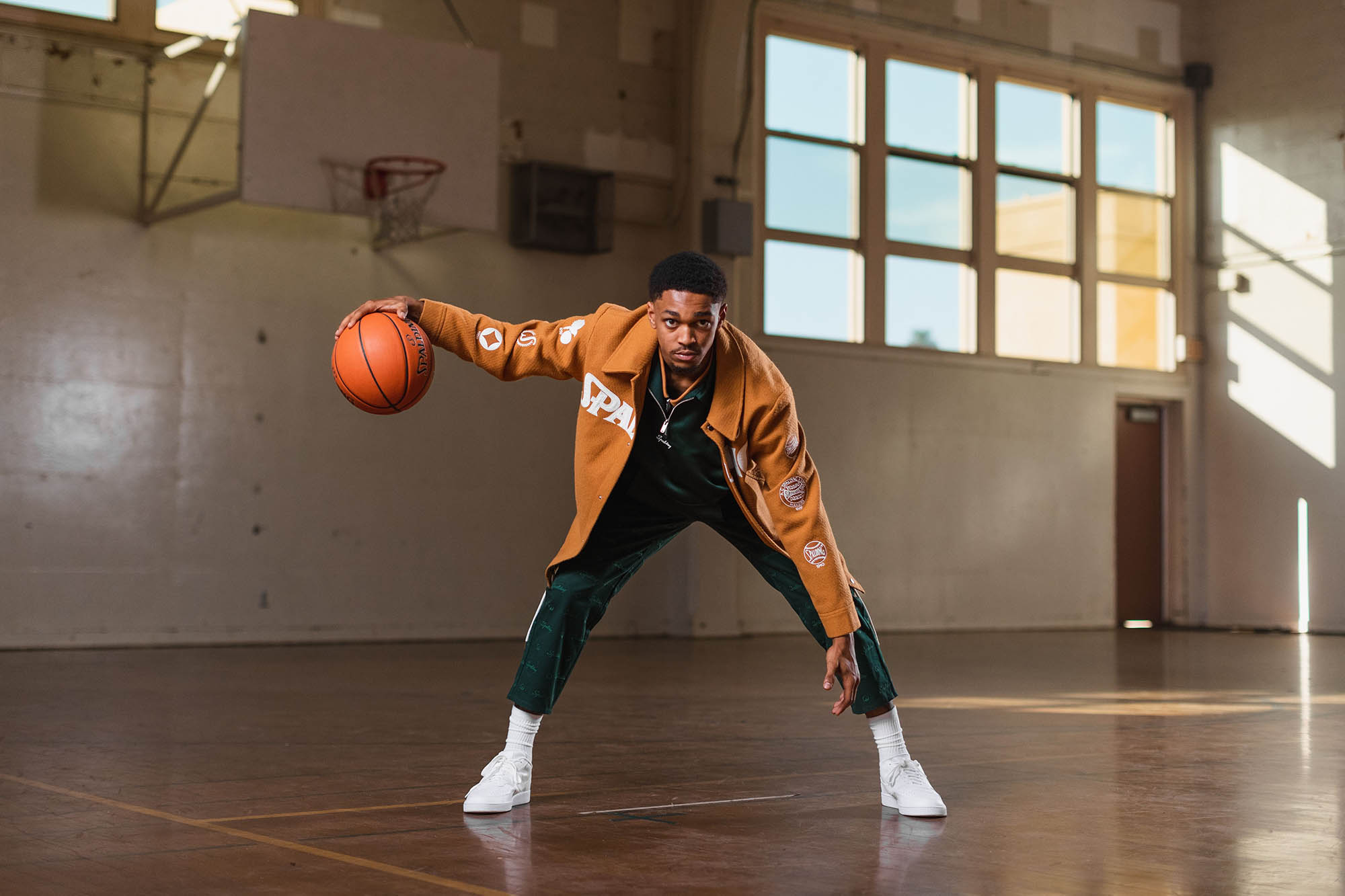 Spalding and Miami's UNKNWN have teamed up for an apparel collection that's rooted in basketball heritage. The lineup mixes in athleticwear with lifestyle pieces, each balancing function and utility with aesthetic and wearability. With so much of the story rooted in high school basketball, Spalding has put some of its own history on display. A white shirt showcases the evolution of the Spalding logo, dating back to 1876. A varsity-inspired wool jacket and jacquard joggers are also part of the collection, with each piece featuring both Spalding and UNKNWN logos.
Spalding® has a deep history in quality American sportswear. We're thrilled to partner with UNKNWN to create a versatile collection that celebrates both the heritage and the future of the game.

– Matt day, head of brand comms for spalding
As for the future, it's in good hands as Jada Williams, Spalding® ambassador and UCLA commit, and Dior Johnson, Oregon commit, both lead the campaign.
The unisex collection ranges in price from $45-$350 and is available on Spalding.com and UNKNWN.com now.