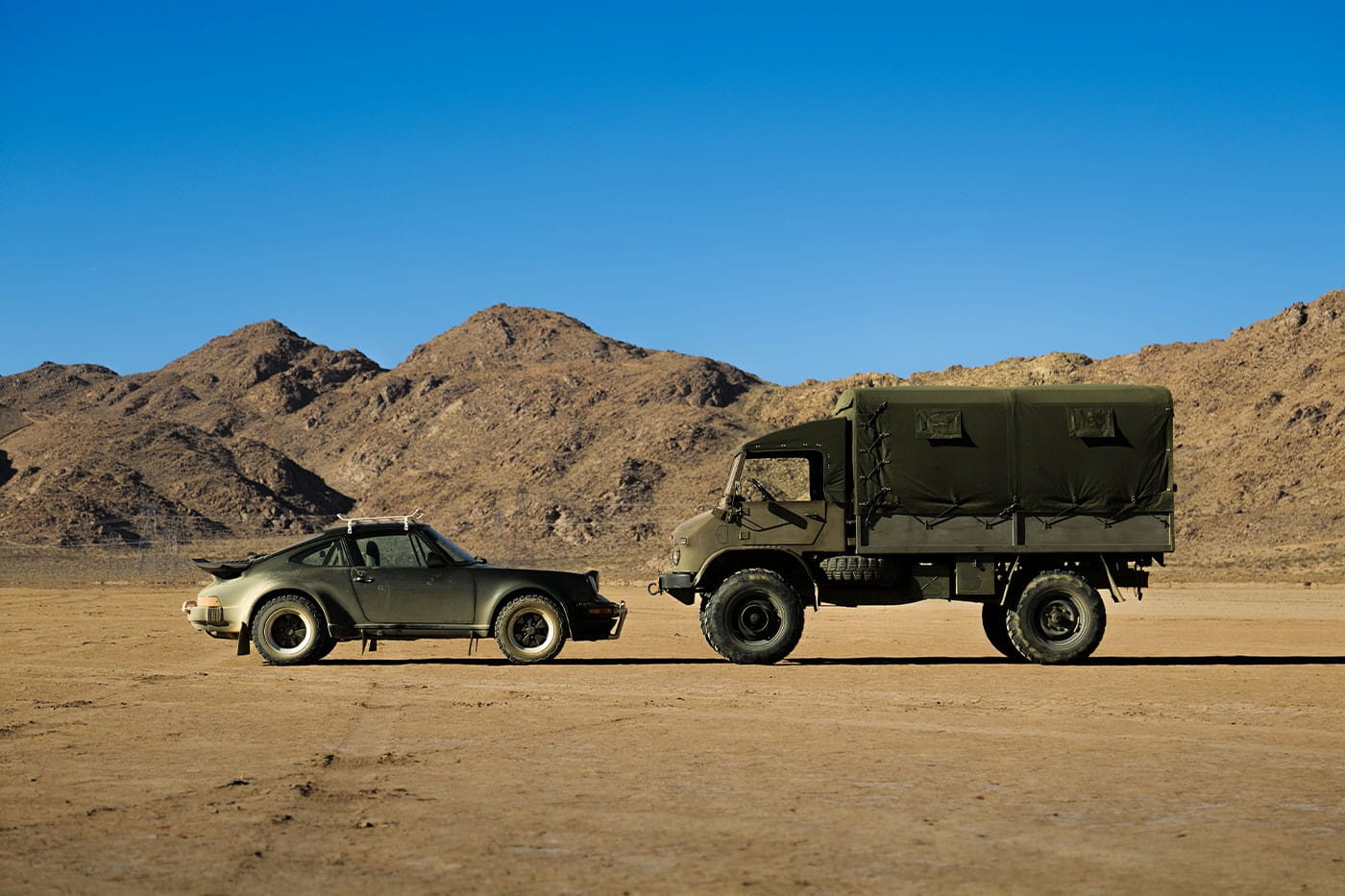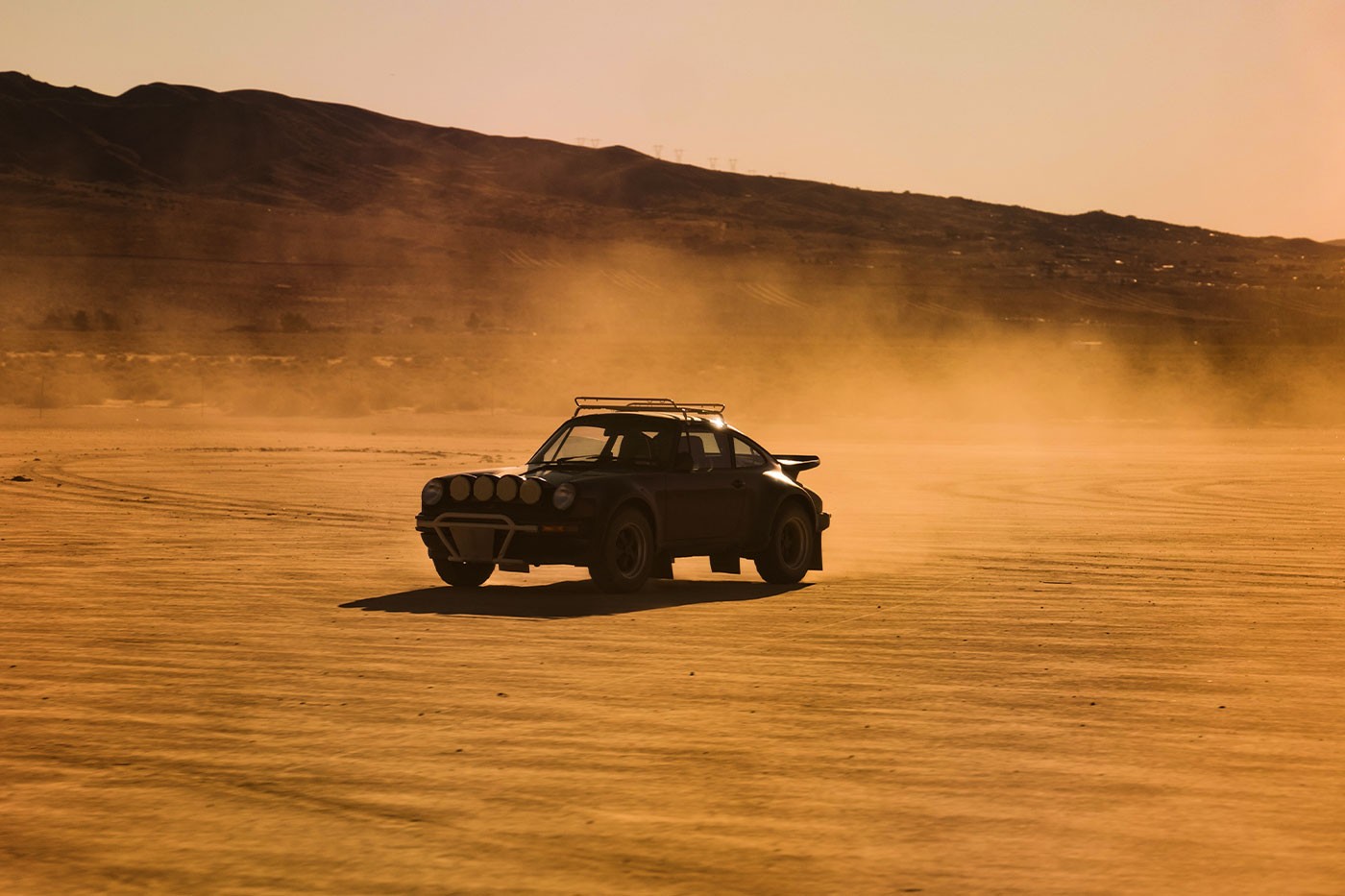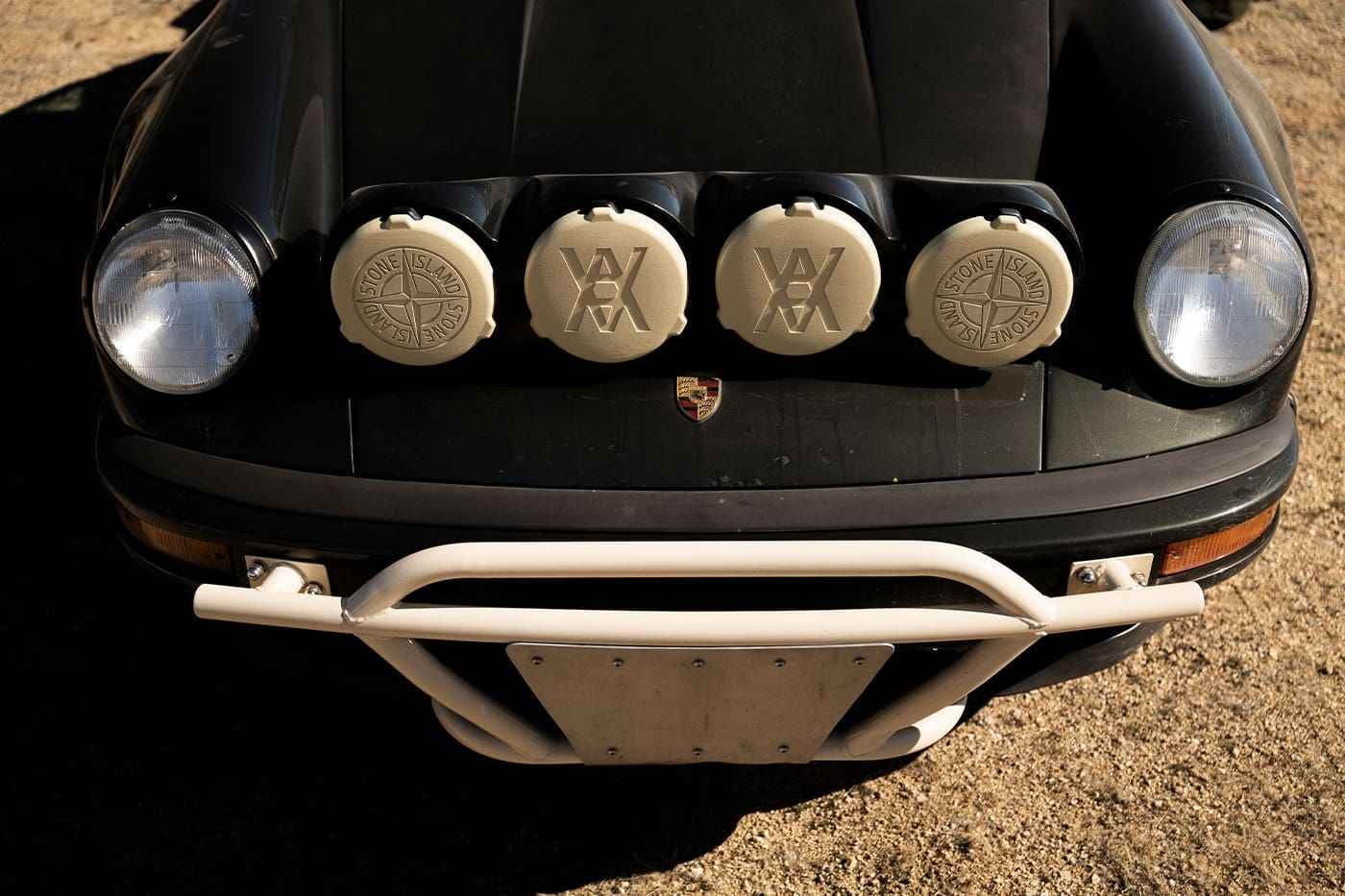 Stone Island x Daniel Arsham Join Forces To Unveil a Customized Porsche 930 and Unimog 404
The exhibit opens to the public this weekend.
Daniel Arsham is collaborating with coveted streetwear design brand Stone Island to create new out-of-the-box creations – a customized Porsche 930 and a Mercedes Unimog 404. The vehicles are reconceptualized for all-terrain purposes and use reimagined heritage Stone Island fabrics for the aesthetic.
"Safari" is a Leh Keen-built Porsche with a 1986 Porsche 911 Turbo as the base, customized to be suitable for off-road use. Its design has been modified as a proper rally car and has maintained many original parts from the '70s and '80s. The "Safari" has been modified to have heightened suspensions and off-road tires for all-terrain conditions with additional bumpers on both the front and rear and skid plates on the underside of the car.
Alongside the Safari, the project also includes a reimagined Unimog 404 which features bespoke Stone Island Tela Stella in a custom dark green to cover the truck bed. The Stone Island craftsmanship throughout interiors and exteriors complement the details of the vehicles' structural make.
Additional features include seat covers with a function-first focus constructed using moleskin from Stone Island to improve the driver's seat grip when off-road. The fabric underwent a dye and lasering process to highlight Arsham Studio's monogram camouflage and classic Stone Island patterns.
The two have also released a limited number of jumpsuits with Tela Stella carry-all bags, exclusively for friends and family, to commemorate the project.
The Safari and Unimog will be on display at the La Brea Stone Island Store in Los Angeles on March 19 and 20.