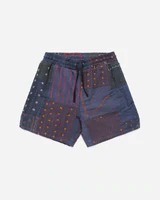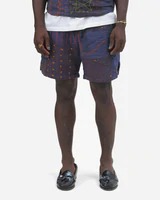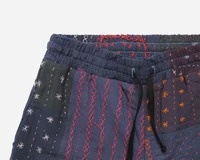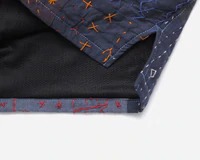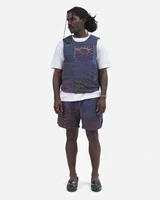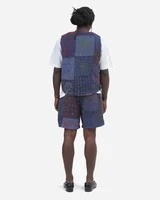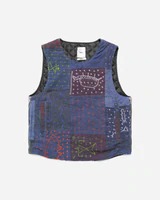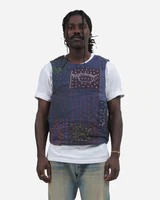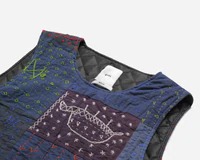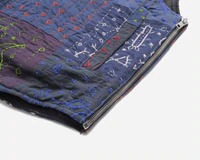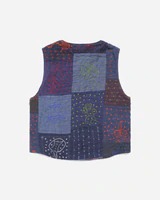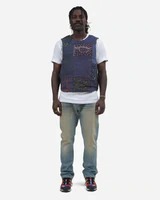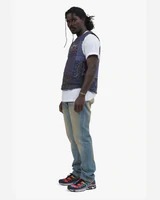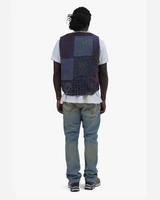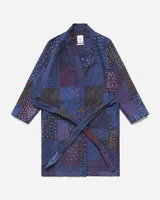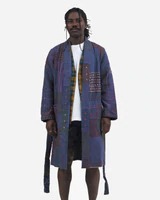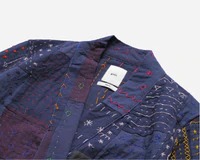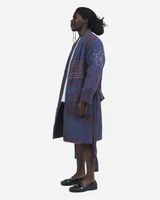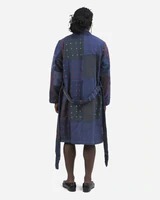 BTFL has released The Patchwork Trio, three wearable art pieces with 100% Cotton patchwork fabric sourced from India. Each piece features fabric that's been quilted, embroidered, and dyed by hand.
The collection includes a traditional robe, a pullover gilet, and shorts, with each of the limited pieces having unique colors and embellishments. They embody hues of blues and purples with the feel of denim and natural indigo dye – coupled with bright and playful hand-embroidered designs.
The pullover gilet is lined with 100% diamond quilt Nylon and has zippers on each side for entry. Meanwhile, the shorts are fully lined with basketball mesh and finished with an elastic waistband and cotton drawcord.
The Patchwork Trio is now available online through the BTFL website. Prices start at $365.