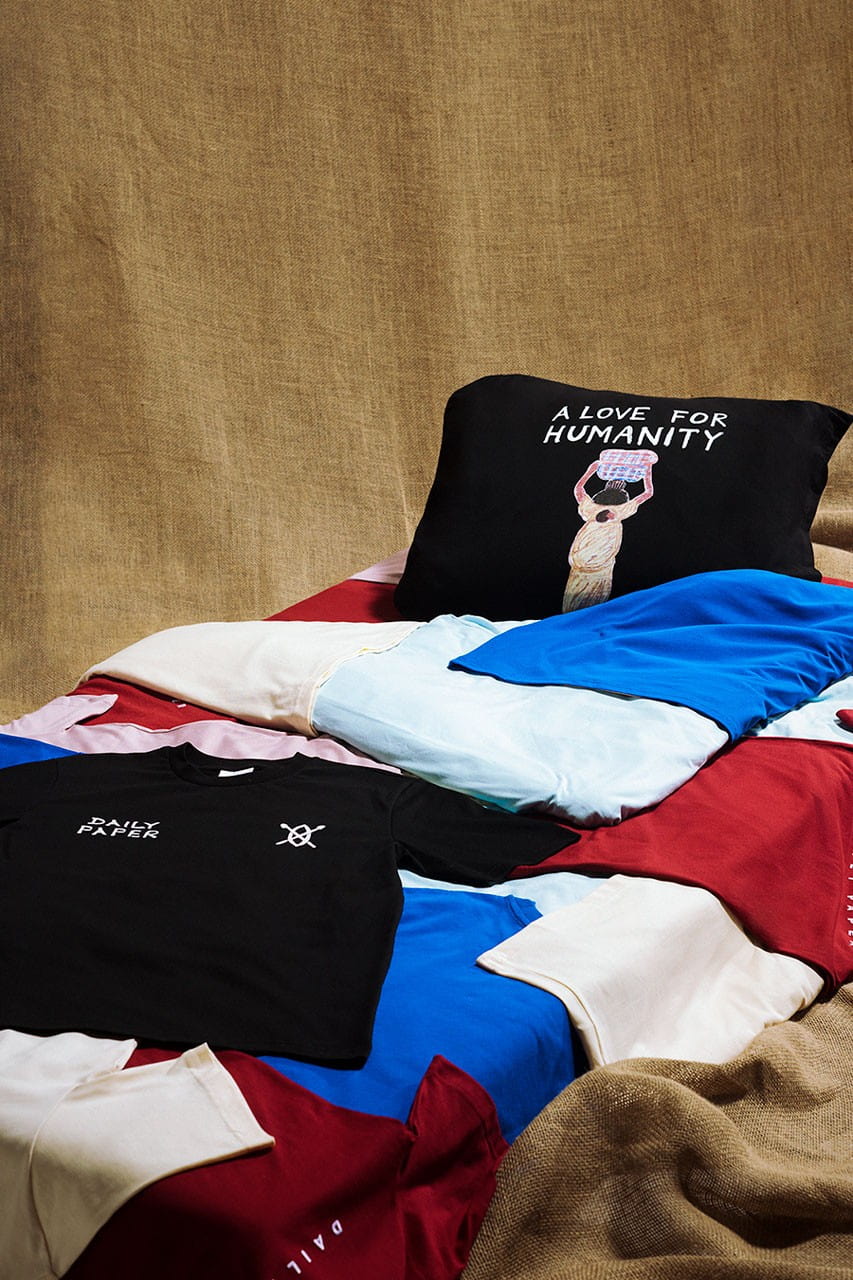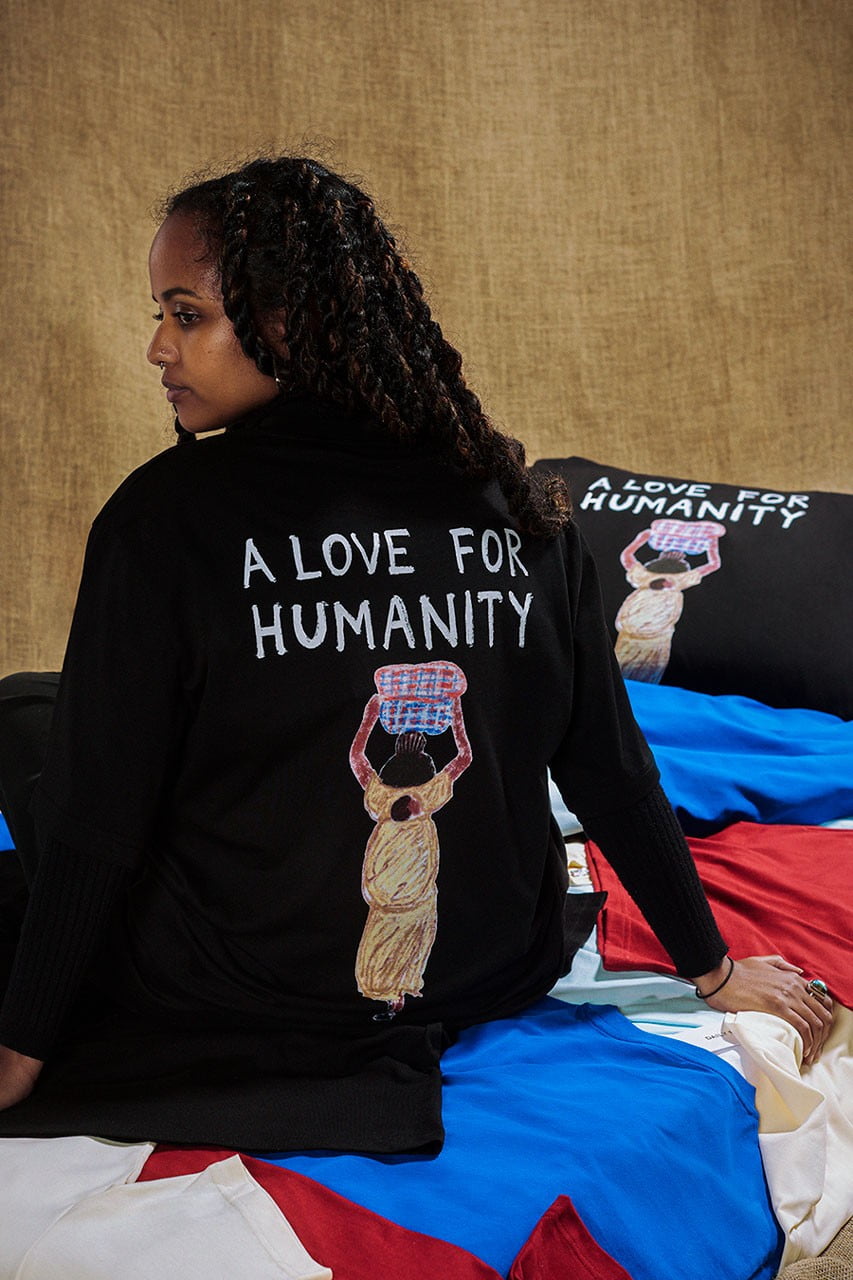 Daily Paper Continues Supporting Refugees with Second 'A Love for Humanity' Capsule
Daily Paper is bringing back their "A Love for Humanity" with a second time, this time partnering with creative Yohanna Alem as they continue advocating for refugees. 
Alem has designed a limited-edition black t-shirt that features a crayon-inspired graphic design of a mother and child fleeing with minimal items. The shirt features subtle Daily Paper branding on the front.
Daily Paper co-founder and design director Abderrahmane Trabsini says, "Giving back to the motherland is integrated in the Daily Paper DNA. From facilitating the building of football courts, a skate park, and organizing pop-ups across the African continent, to partnering up with NGOs that stand close to our heart. Our aim is always to unite diasporas around the world."
The Amsterdam-born label will be giving 100% of the proceeds from the capsule to education-focused nonprofit Restore the Motherland and the nonprofit humanitarian aid organization Asmlash Grant Foundation.
The second 'A Love for Humanity' capsule releases tomorrow, June 16th, with the 'A Love for Humanity' t-shirt selling for $62. Look for it on the Daily Paper online store as well as Daily Paper stores worldwide.