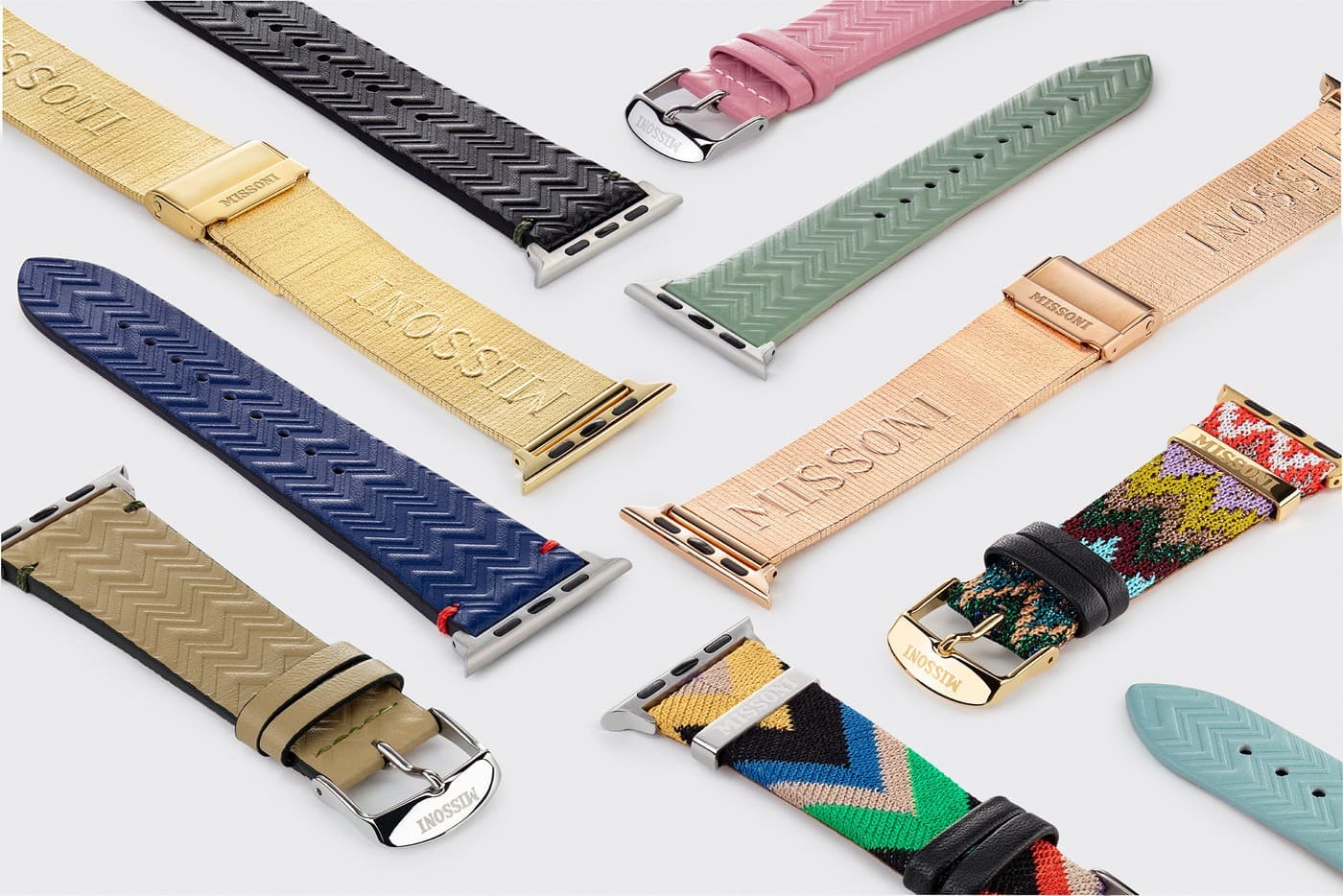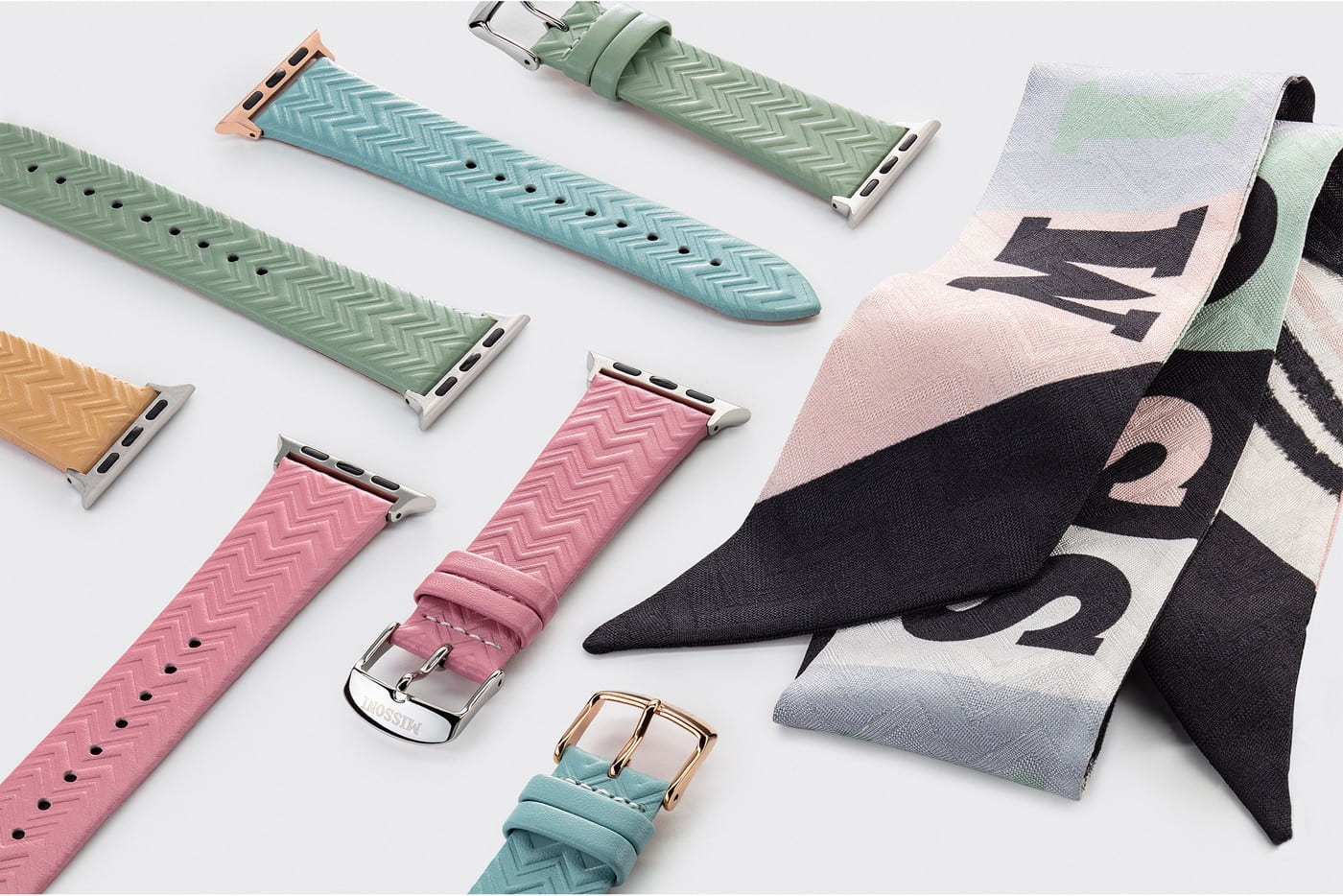 Missoni Releases Apple Watch Straps Designed With Signature Patterns and Colors
Missoni brings its fashion prowess to the Apple Watch with its first range of compatible straps in vibrant, distinctive patterns and colors.
Integrating fashion with tech using Missoni's signature emblems, the brand's vibrant zigzag pattern and Missoni lettering can be seen in a range of colors and executions. Customers can choose from leather, metal, and multi-hued fabrics while the straps can fit the Series 1 to Series 7 case ranges.
An exclusive event at Missoni's flagship Milan presents the collection, where artist Gio Pastori graced attendees with hand-painted personalized versions of the straps.
The Missoni Apple Watch Strap collection can now be purchased on nordstrom.com and other select retailers.