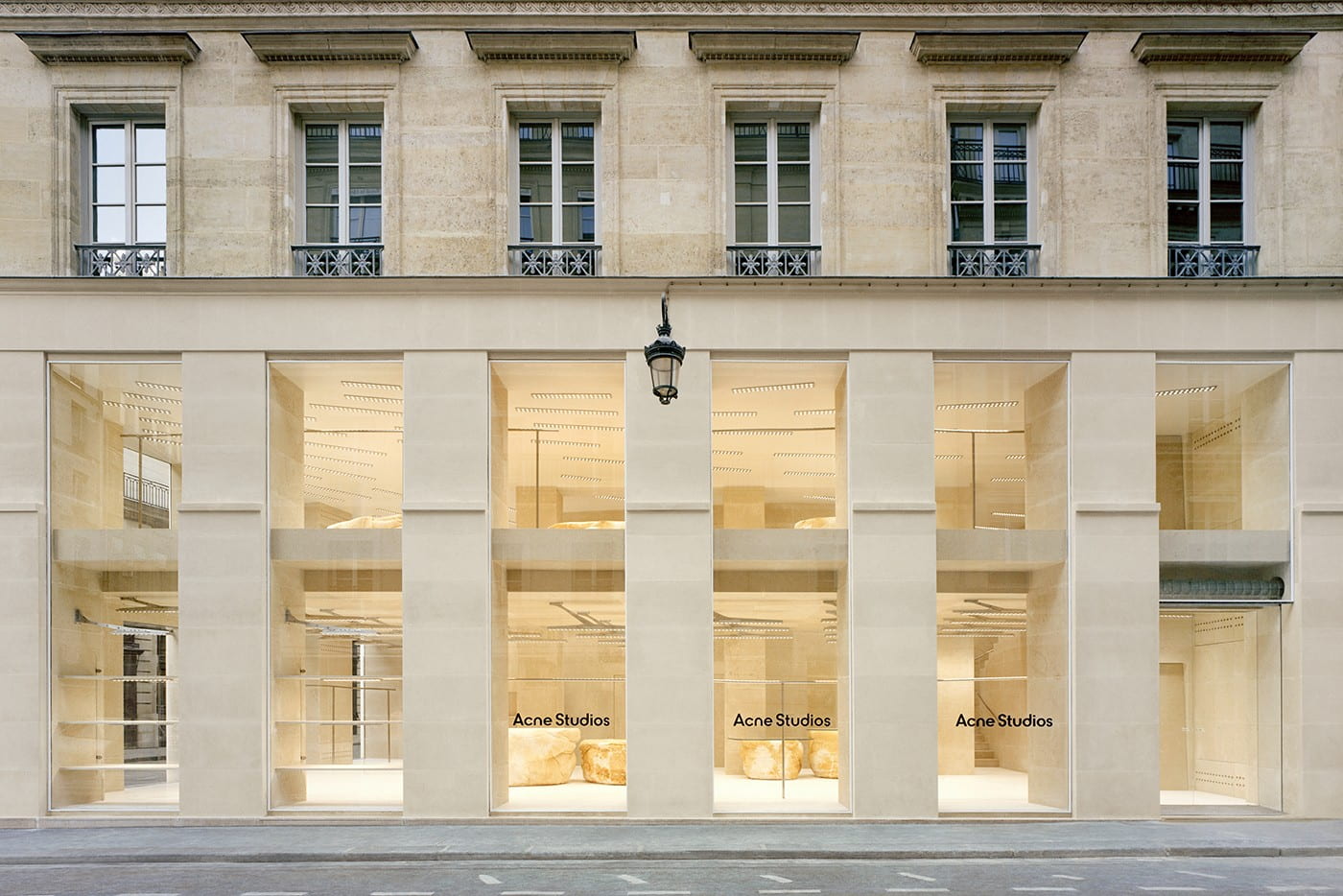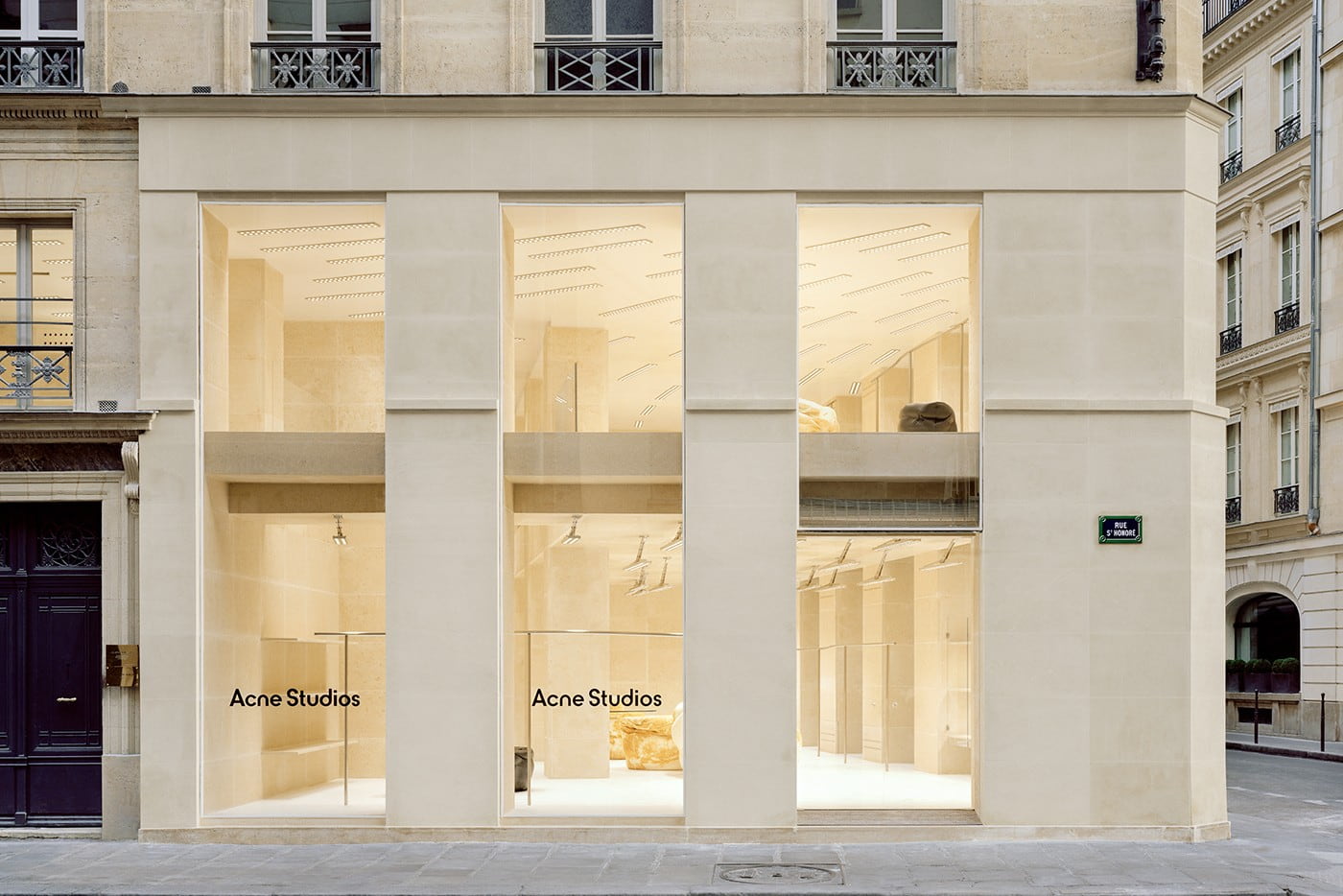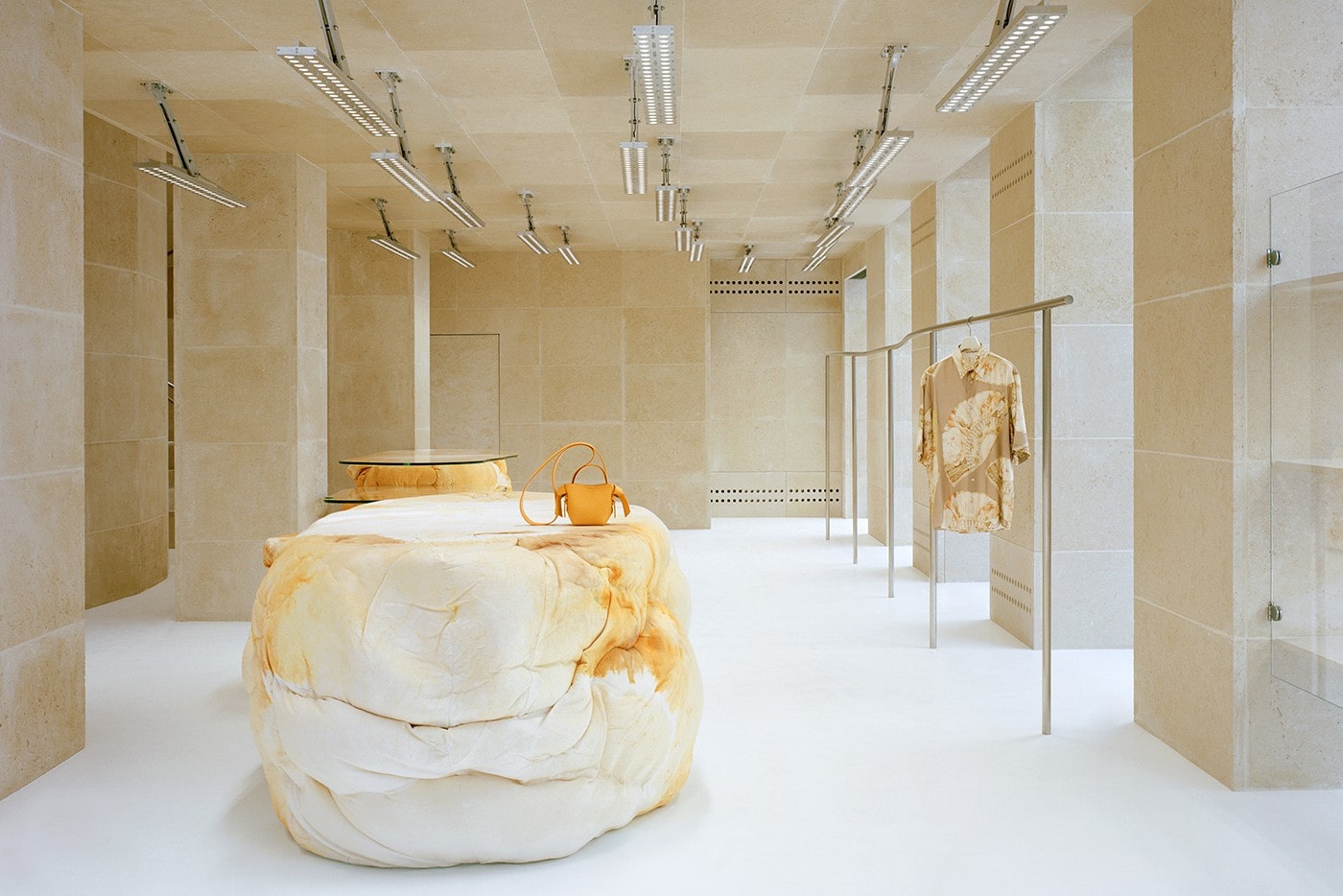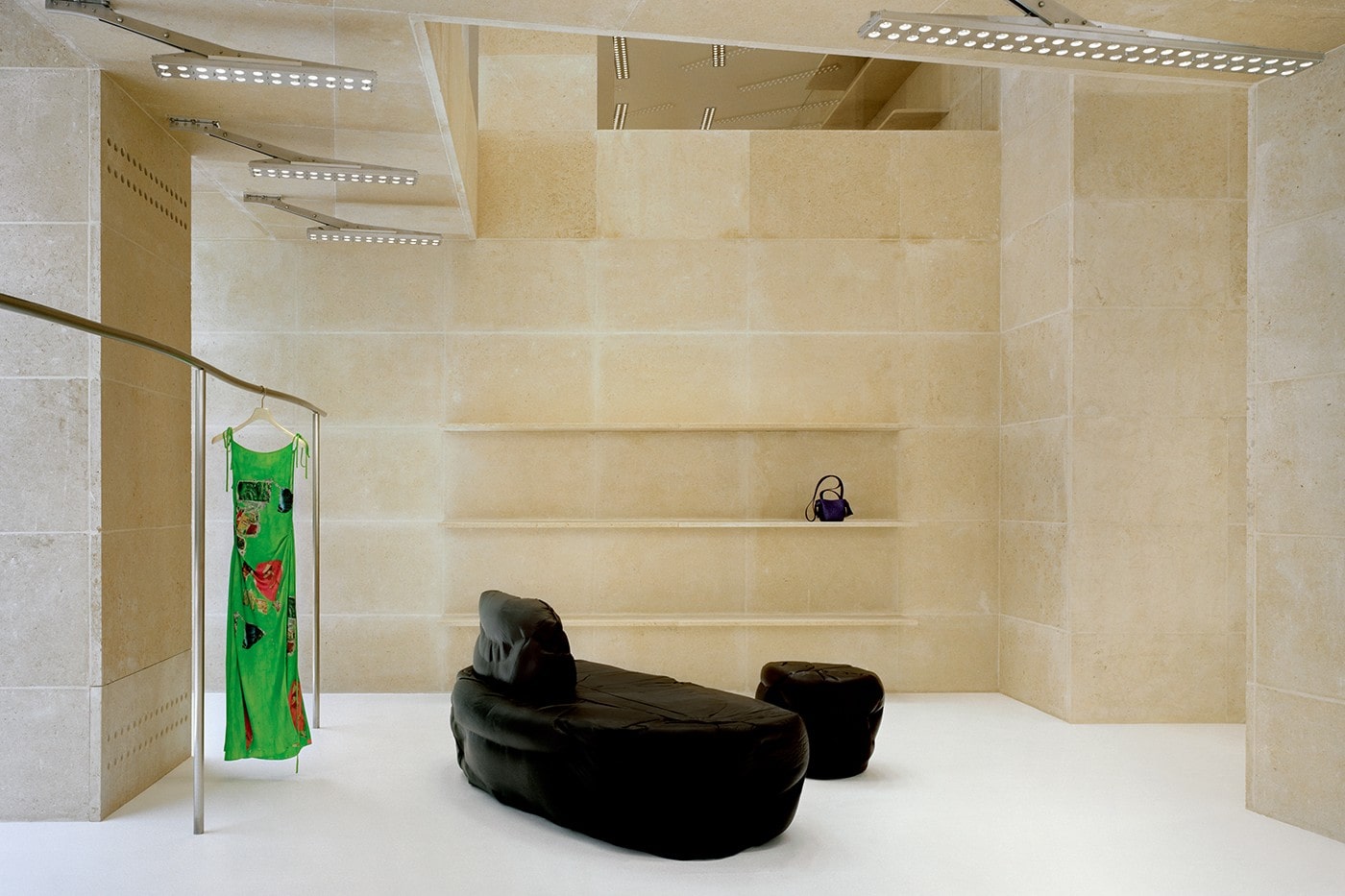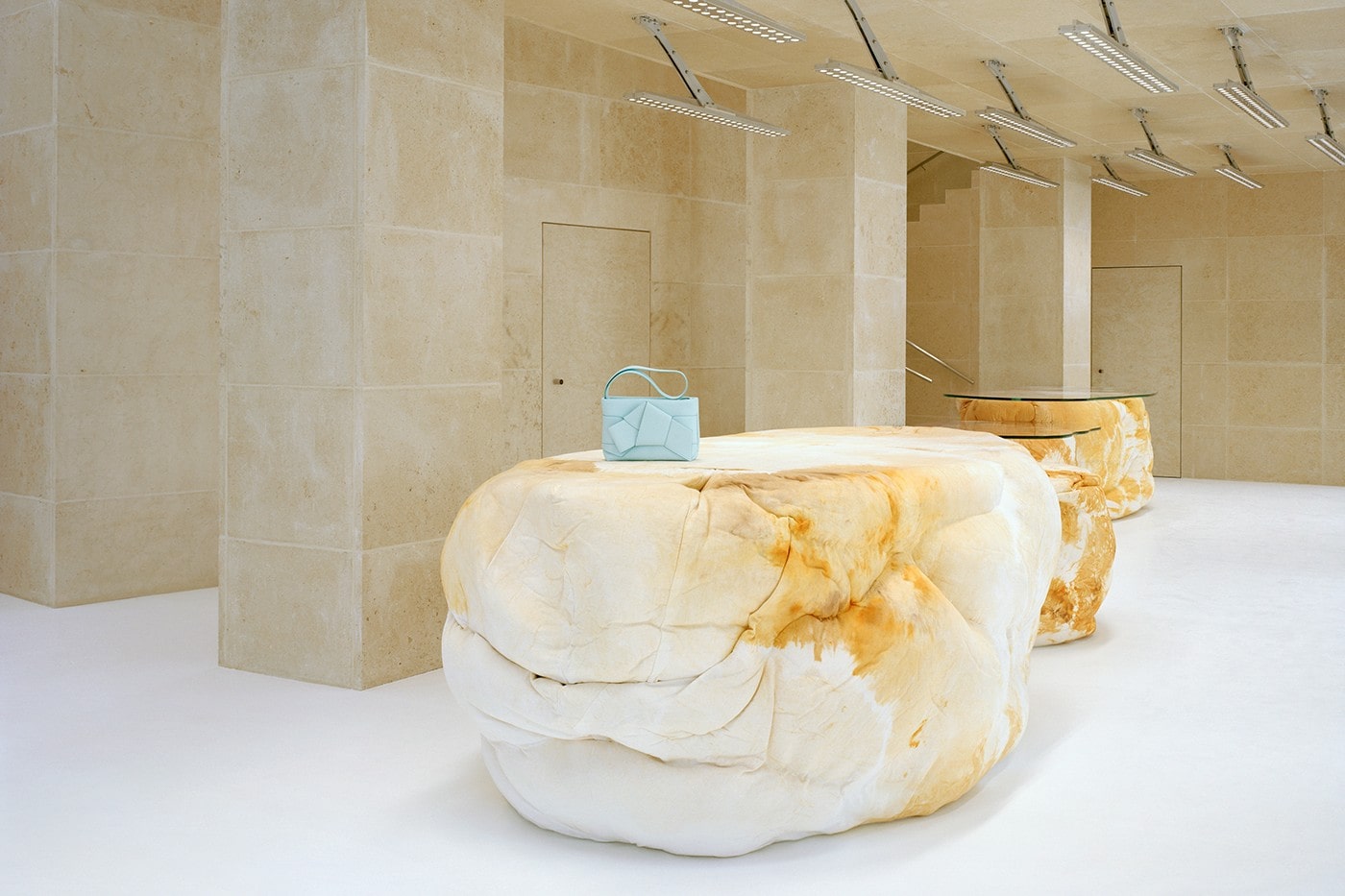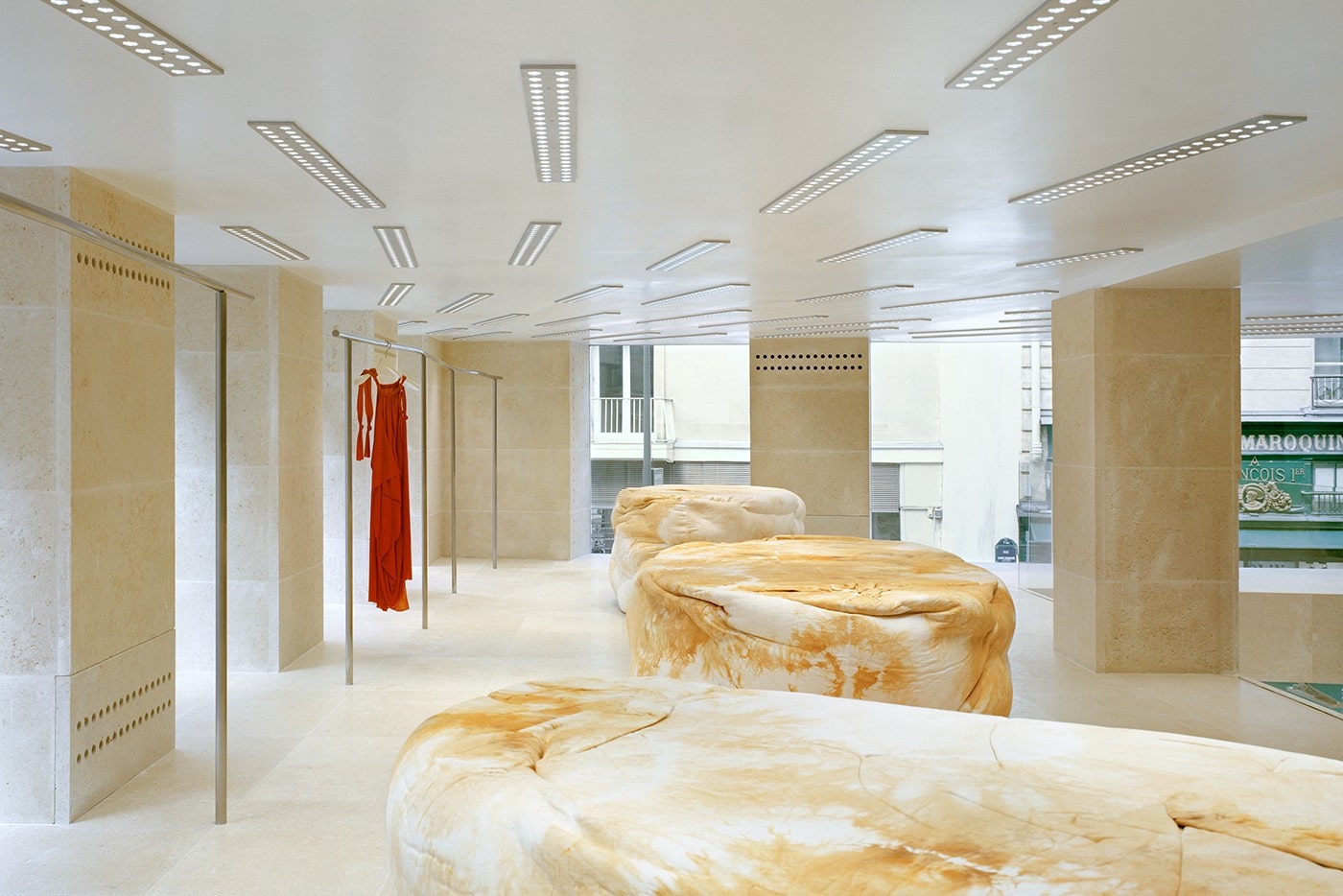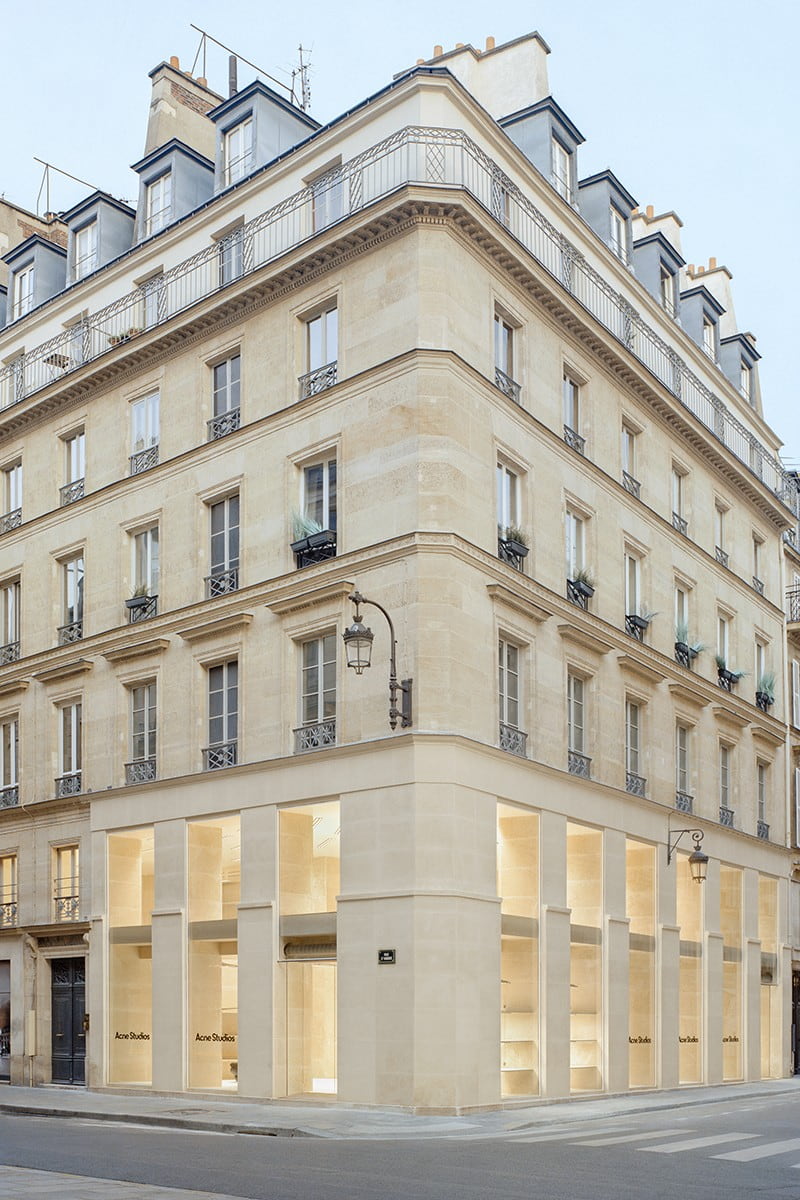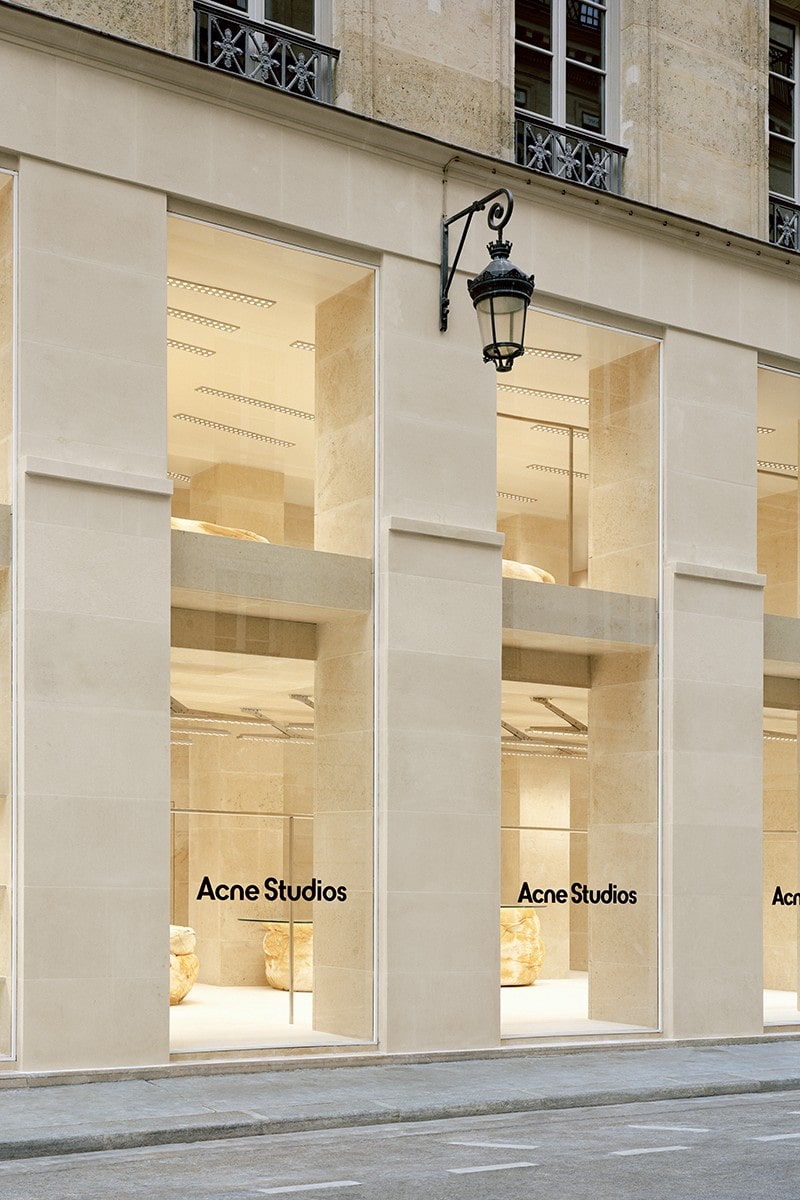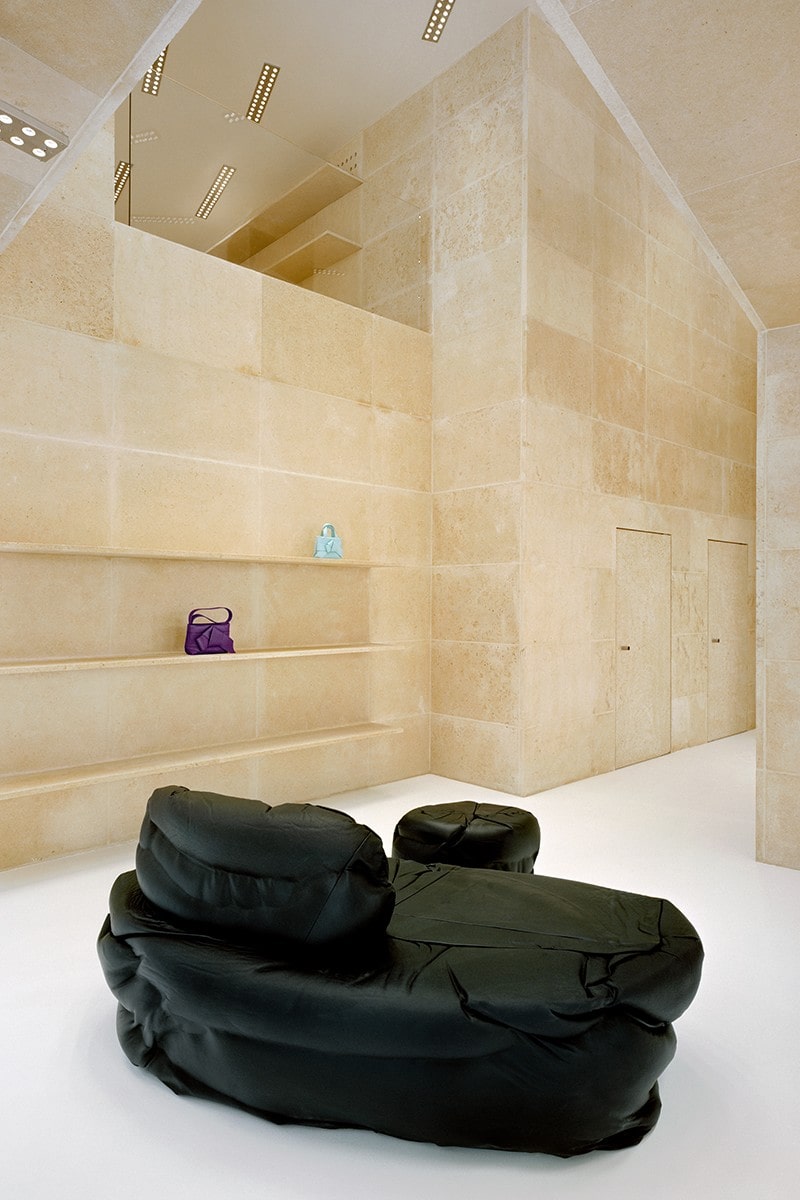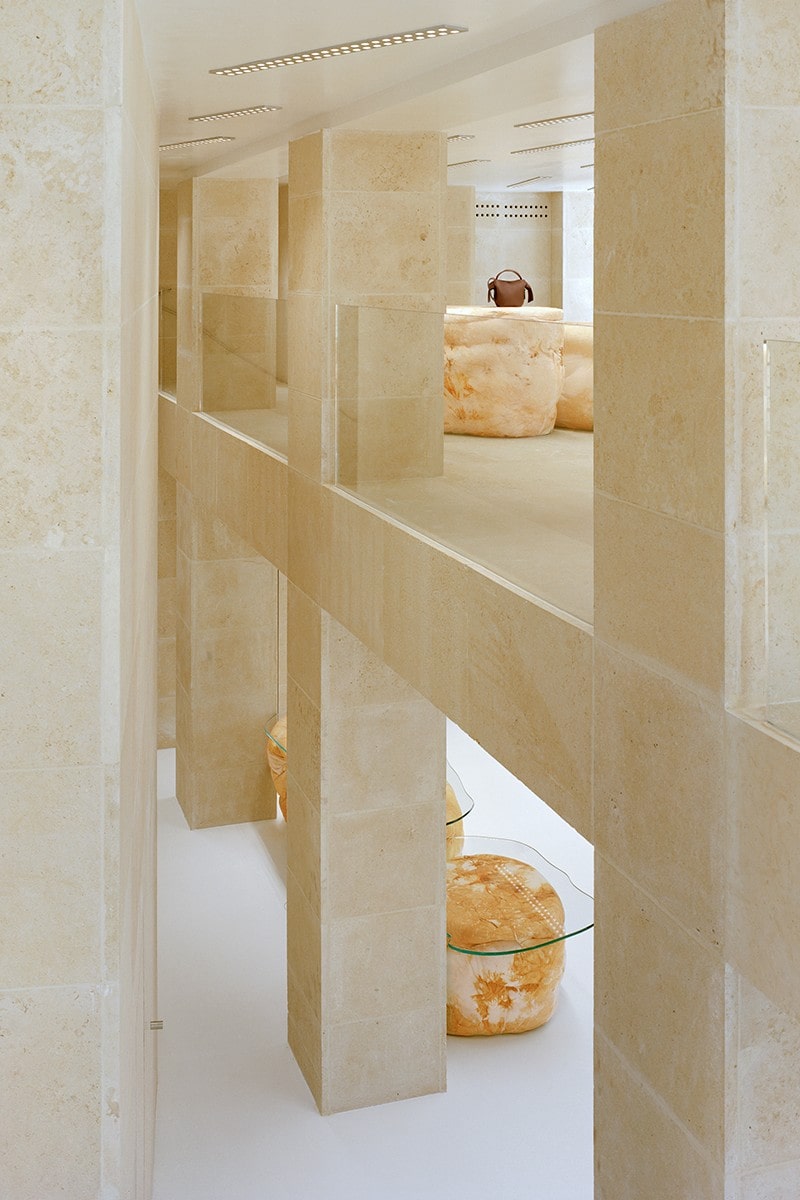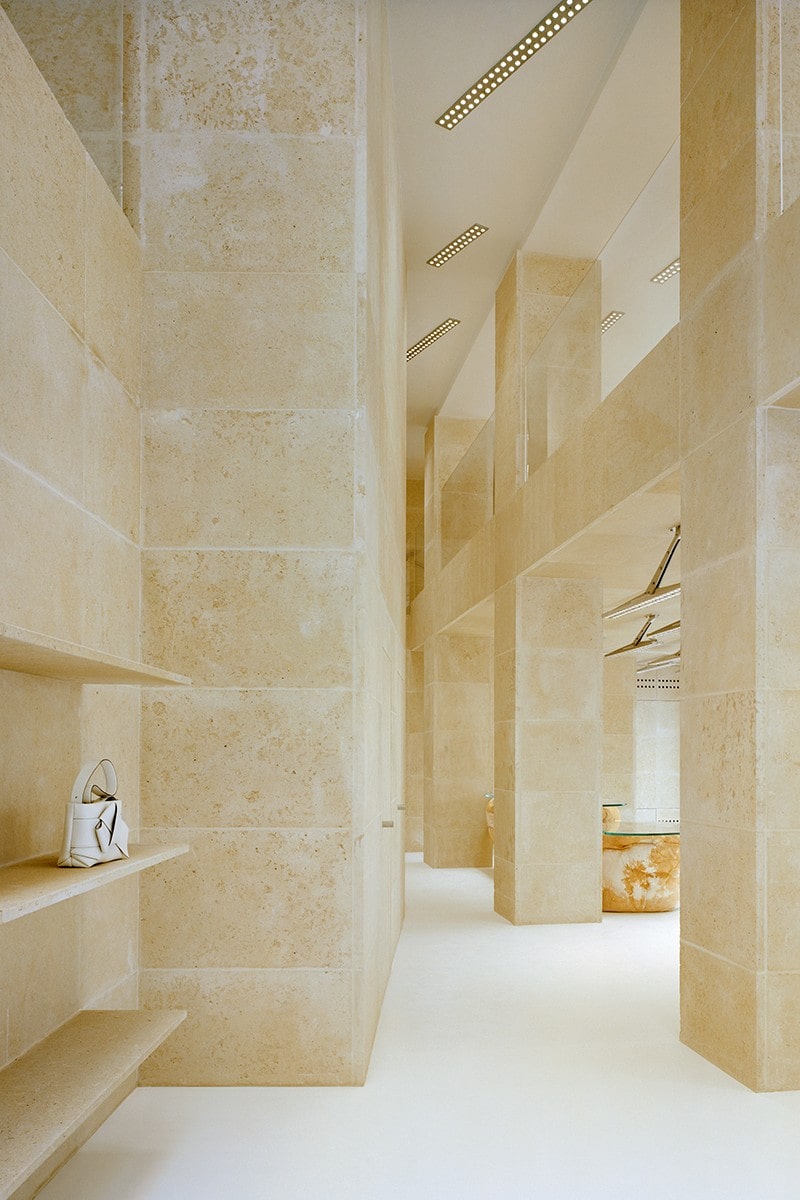 Acne Studios opens the doors to its new flagship store on Paris' Rue Saint-Honoré. Barcelona-based studio Architectura-G developed the design and its creative director Jonny Johansson captured inspiration for the shop's interiors from the poetic nature of a skatepark in Stockholm. The shop's furniture is by British designer Max Lamb, and the lighting is by French artist Benoit Lalloz.
Johansson says, "Lately, I've been hanging out at the Rålis skate park in Stockholm, which was built under a bridge to prevent the concrete skate bowls from getting wet and slippery. I find it a poetic spot, and it reminds me a little of Paris because there are so many bridges in the city. I wanted the store to feel like you were sitting under a bridge. I like the idea of a secret society, a sub-culture, existing under the arches – and I thought it was a good way to think of Acne Studios as a brand on the big fashion street."
Arquitectura-G utilized golden-toned Saint-Maximin stone throughout the interiors and exteriors, incorporating Paris with the Swedish skatepark vibe. It was used to cover the walls, floors, and columns. The team crafted snaking metal rails to complement the "wave-like" lighting created by Lalloz. Light encapsulated the double-height space, casting a glow on the furniture and fixtures.
Acne Studios' long-standing collaborator Lamb constructed soft and squishy furniture through a mix of hand-dyed fabric display units and tills paired with organically shaped black leather seats.
Acne Studios is located at 219 Rue St Honoré.