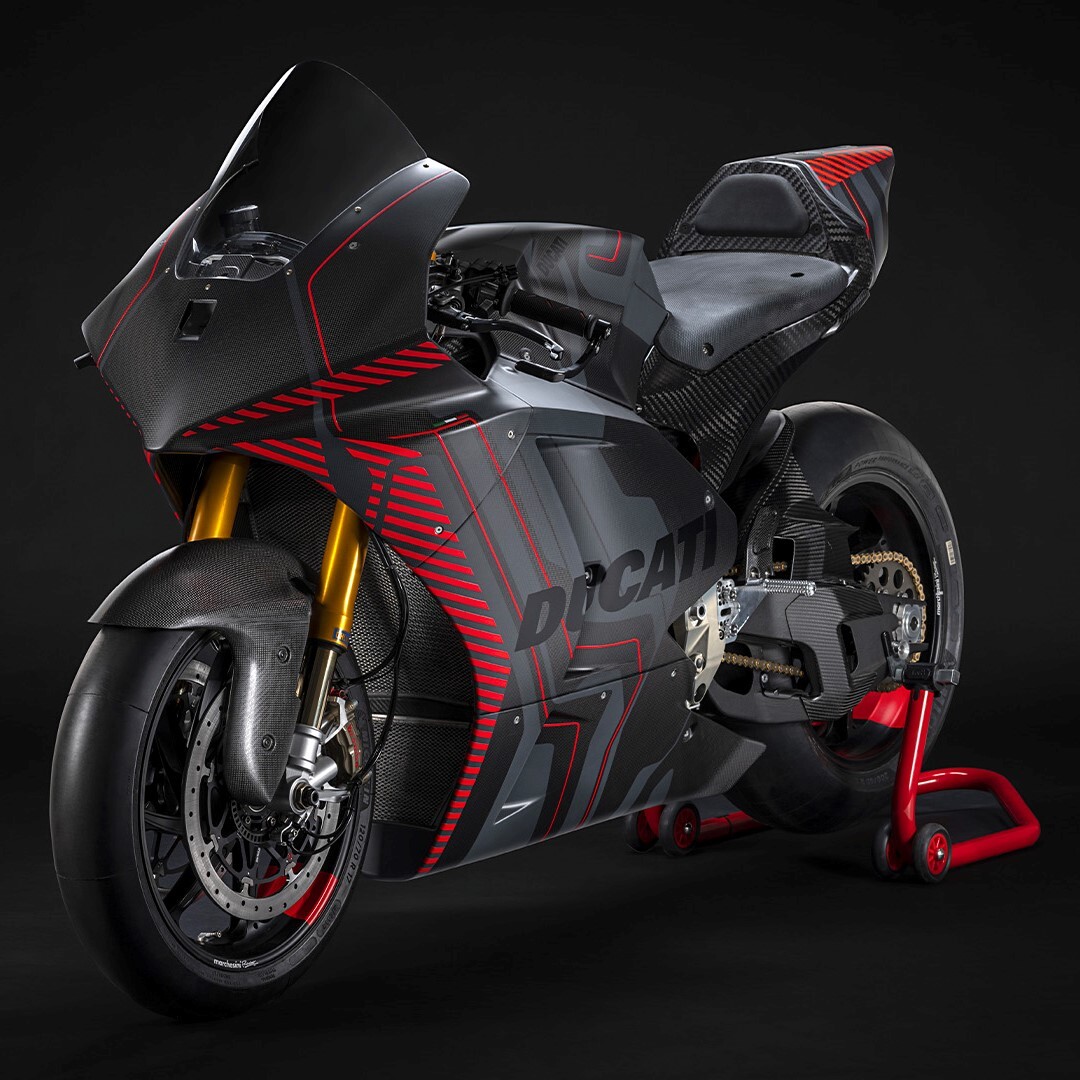 Ducati reveals its first-ever electric motorcycle, with codename V21L, designed to compete in the MotoE 2023 season.
The new prototype features Ducati's superbike design language paired with light carbon fiber body panels to lessen weight for the track. It is extremely light at just 496lbs, which weighs 77lbs less than the current Energica motorcycle series and 26lbs less than the 2023 generation.
Ducati Corse worked on the design of the electronic parts, handling software controls and strategies to maximize the dynamics and aerodynamics of the motorcycle before the testing and data acquisition process.
V21L pushes our 150-HP through its single electric motor, reaching 171 mph at the Mugello MotoGP circuit in Tuscany. It is powered by an 18kWh battery that can charge up to 80% battery life in 45 minutes.
Ducati's director of research and development Vincenzo De Silvio, says, "Racing competition represents the ideal terrain on which to develop innovative technologies that will then transfer to production motorcycles. At this moment, the most important challenges in this field remain those related to the size, weight, autonomy of the batteries and the availability of the charging networks. Ducati's experience in the FIM MotoE World Cup will be a fundamental support for product R&D, together with the physiological evolution of technology and chemistry. Helping the company's internal expertise to grow is already essential today to be ready when the time comes to put the first street electric Ducati into production."
Stay tuned for more information.