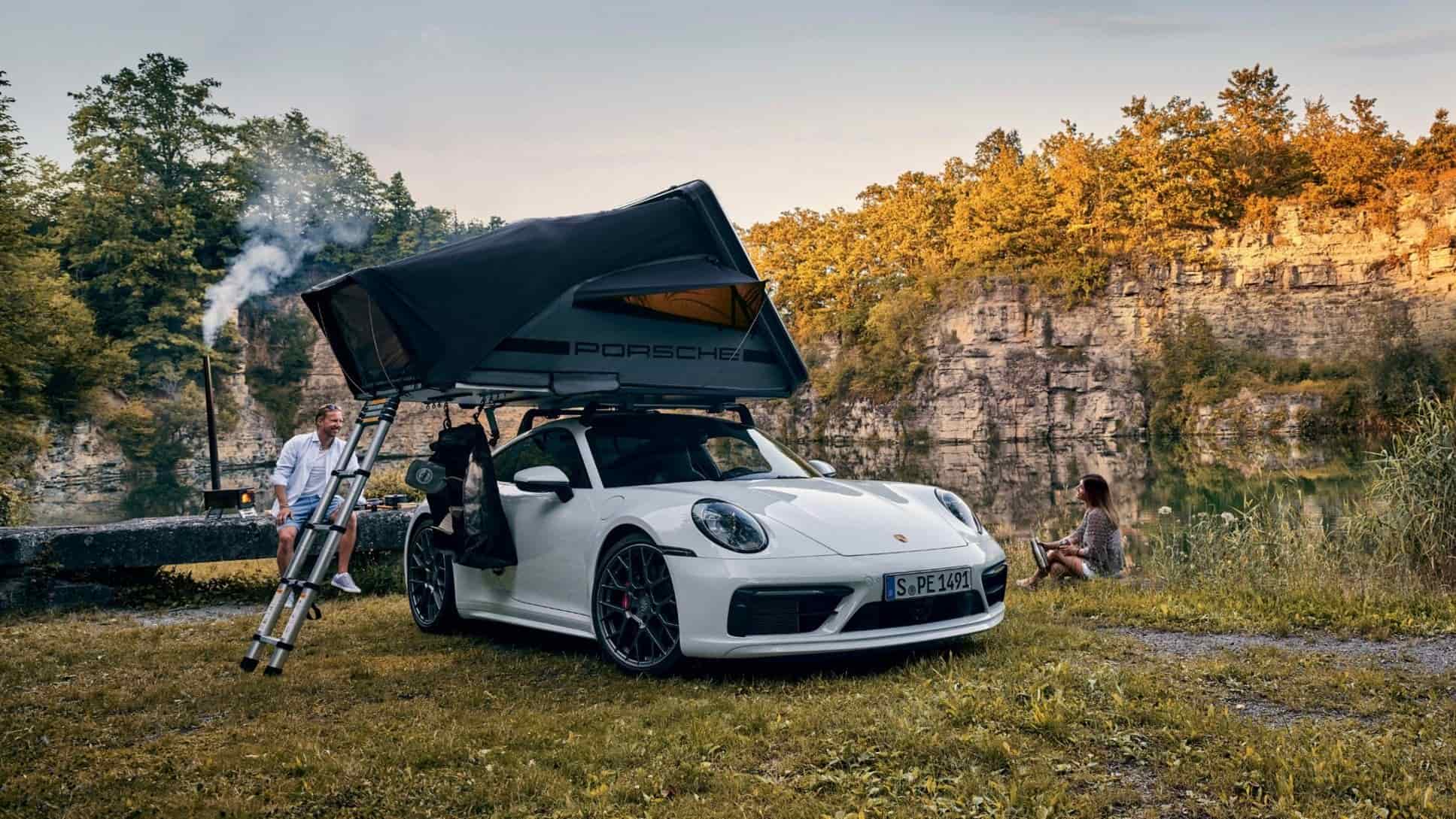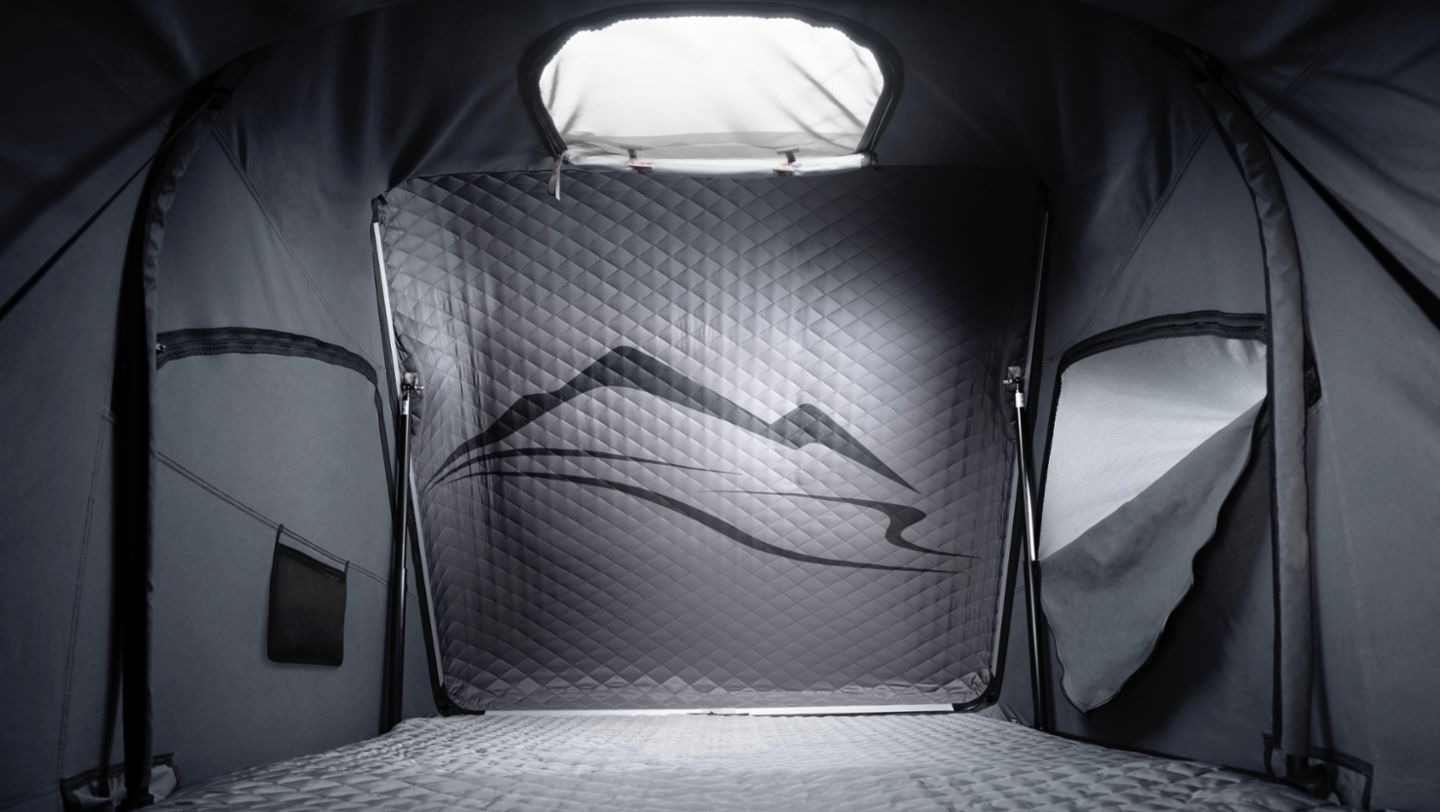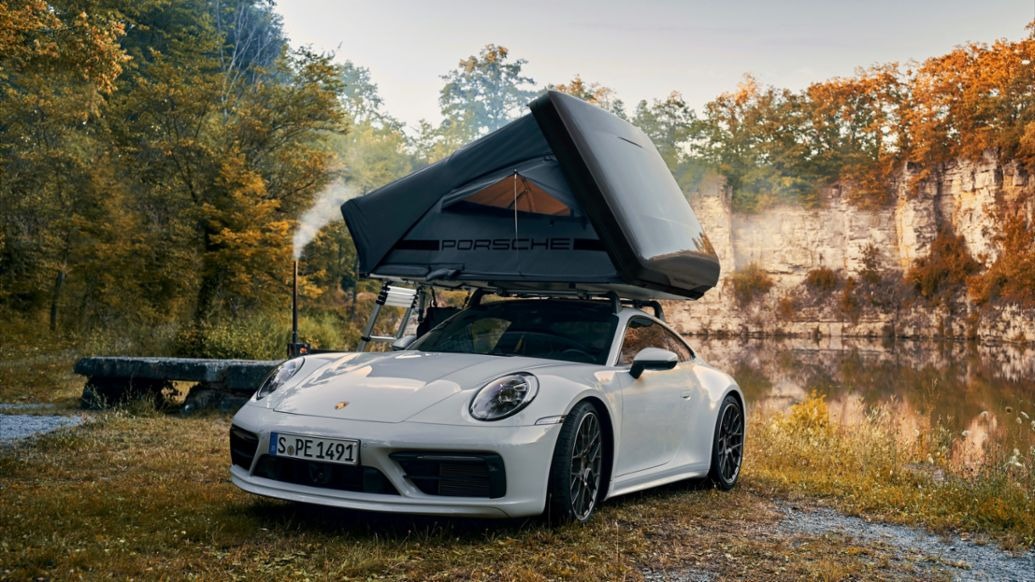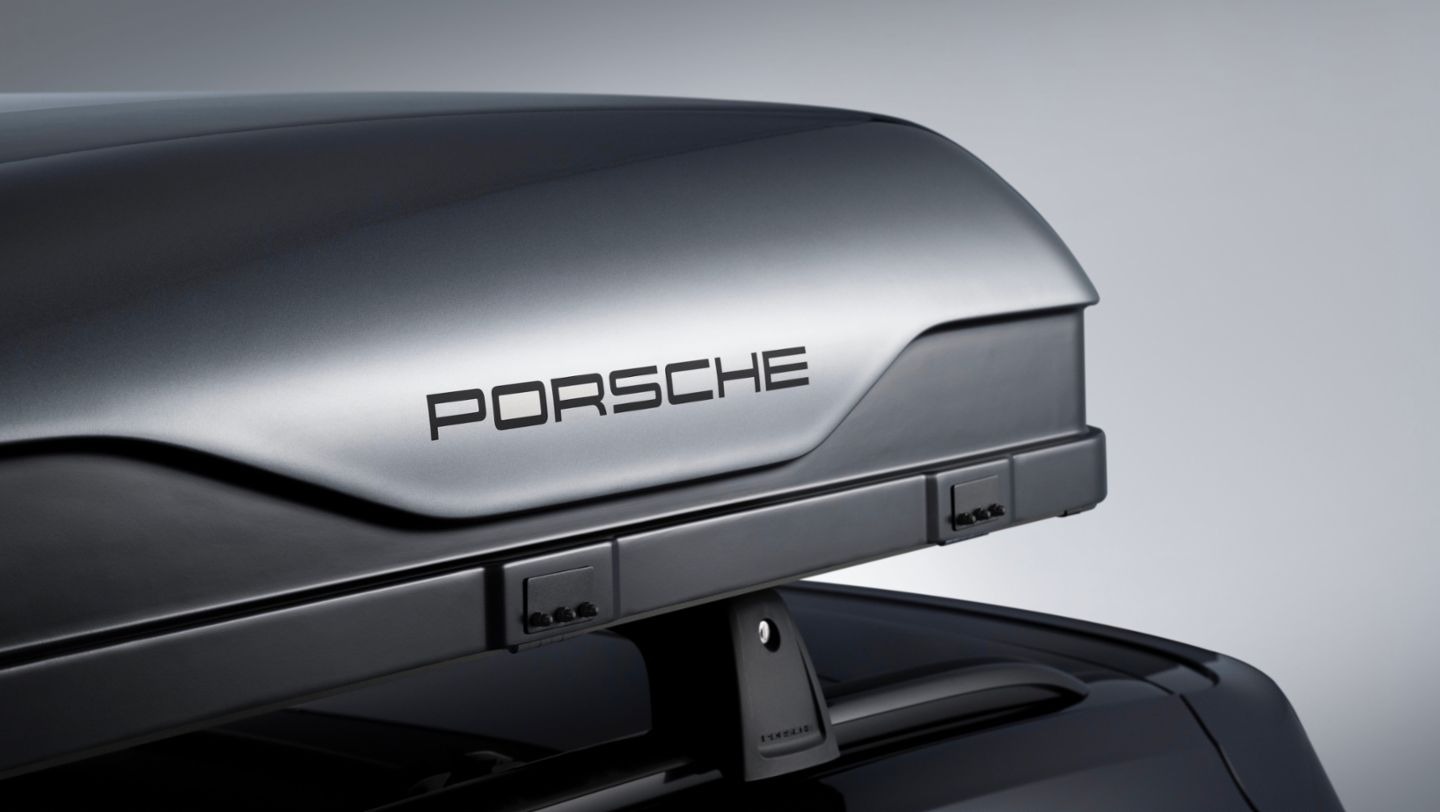 Porsche Tequipment is all about pushing the boundaries of what sports car accessories can do by enhancing the experience inside and out. From car seats to exhaust systems to roof boxes, the brand has something for either the race track, the road, or in this case, off-road.
Porsche Tequipment's roof tent is the brand's answer to Porsche owners who enjoy the great outdoors. The camping accessory is compatible with the roof transport systems on the 911 (GT, Cabriolet and Targa models not included), Macan, Cayenne, Panamera, and Taycan models; whether or not a roof rail is installed. The roof tent comes with two side windows and a rooftop window, an insect guard, and an additional black-out function.
With over 29 sq.ft. of floor space, the tent is equipped with an integrated polyfoam mattress, breathable cotton blend walls with an insulated quilted lining, and water-resistant flap zippers. A separate rain cover makes the tent usable in rainy weather as well. Additionally, Porsche Tequipment also announced other optional accessories down the pipeline including an inner tent, a heated blanket and a shoe and bag organizer.
The maximum stationary load for cars with roof rails is 419lbs and 309lbs for those without, giving you a bit more headroom, while the speed limit is clocked at 130km/h with the tent mounted.
Setting up the Porsche roof tent is done with the help of two gas pressure shock absorbers. The foot zone folds out and is anchored using the telescopic ladder and the four support poles.
When not in use, the roof tent folds into a slimline hard case designed in Weissach, and comes in Black/Light Gray and Black/Dark Gray options decorated with a matt black PORSCHE logo.
The Porsche Tequipment Roof Tent has a price tag of about ​​$4,980, with deliveries expected to roll out in November 2022.