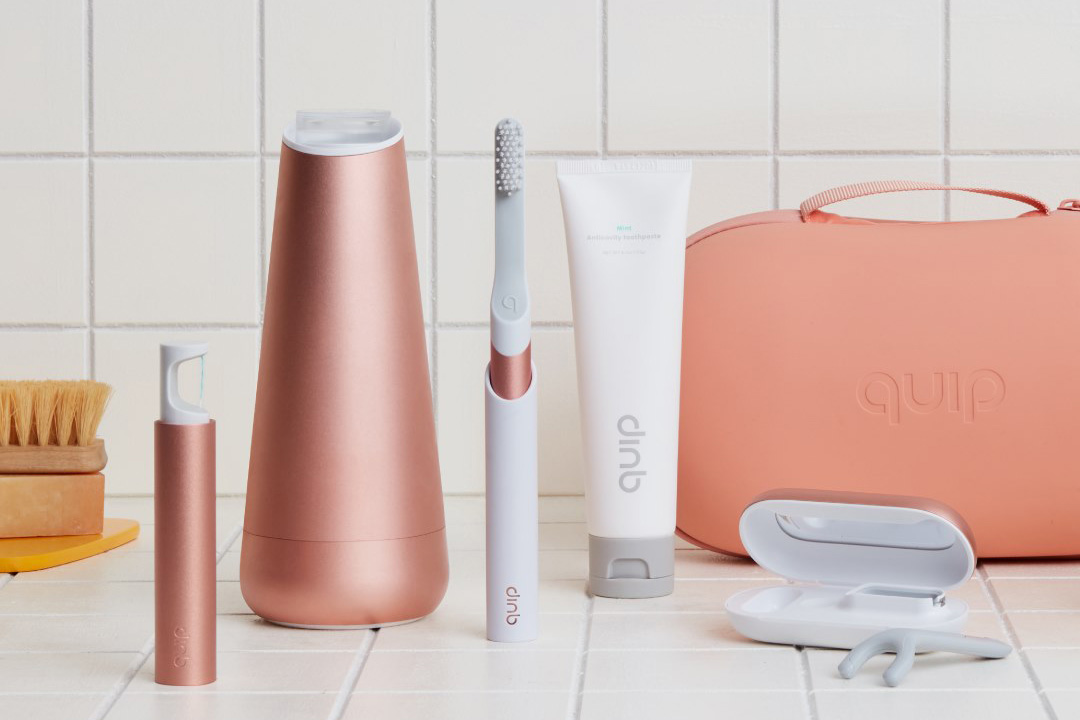 Get ready to maintain a healthy brushing habit with style as quip continues to create unique electric toothbrushes with customizable plastic and metal handles. Users are able to match their electric toothbrushes with their aesthetic with a range of handle choices to choose from. Plastic handles come in green and blue, while the upgraded metal handles come in silver, slate, copper, and gold. 
Not only are the brushes aesthetically pleasing, but they also deliver the oral care and prevention results needed. Each quip toothbrush features a slim handle with soft-bristle brush heads perfect for sensitive gums and people with limited mobility. quip Electric Toothbrushes also have timed sonic vibrations and guiding pulses that encourage users to brush their teeth long enough to sufficiently remove plaque and clean the teeth and gums. 
quip has also created the Smart Electric Toothbrush with similar features, but taking things a step further and connecting to the quip app for brushing rewards and tips on how to improve oral health daily. There's also a Kids version, helping children track their progress and earn rewards while learning the brushing habit. 
The sleek brushes are developed by dentists and designers, plus it is accepted by the American Dental Association. Each has a three-month battery life and is water-resistant.
Pair your Electric Toothbrush with the eco-friendly and vegan anti-cavity toothpaste that comes in mint and watermelon flavors. 
Choose your quip electric toothbrush through the quip online store.