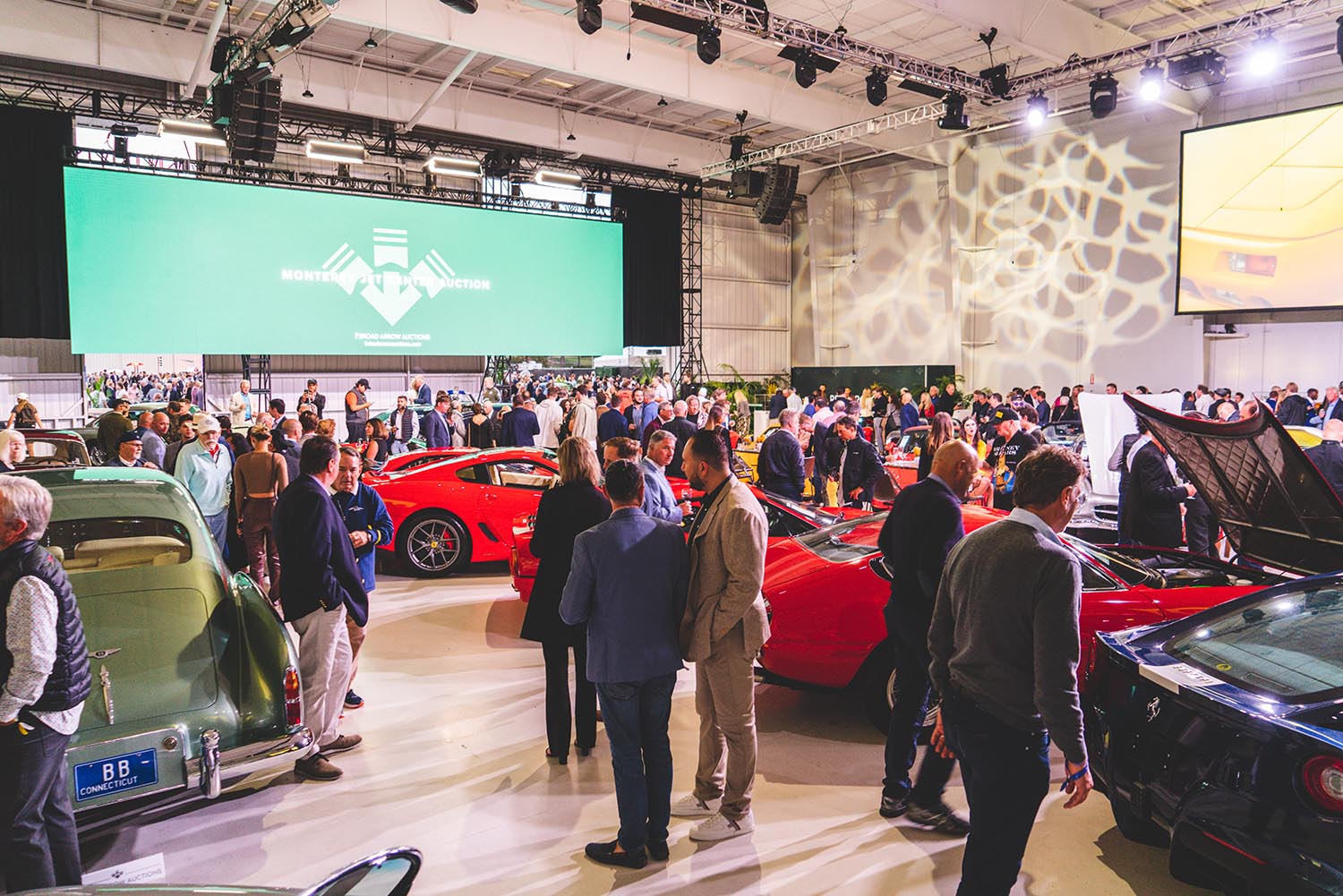 McKeel Hagerty Can't Make Insurance Less Boring But He's Making Hagerty More Fun
Photos and words by Atif Kazmi for Por Homme
Last week, Motorlux transformed the Monterey Jet Center into the unofficial kickoff to the country's biggest week for car fans. Formerly known as McCall's Motorworks Revival, the event's been around for thirty years and with it now being under Hagerty's stewardship, it's set for new heights. For the iconic insurance company that's making their presence felt in more ways than ever, this sold-out event was a celebration of the cars we love and the community around it. We sat down with McKeel Hagerty, the brand's CEO, to discuss the week and the vision.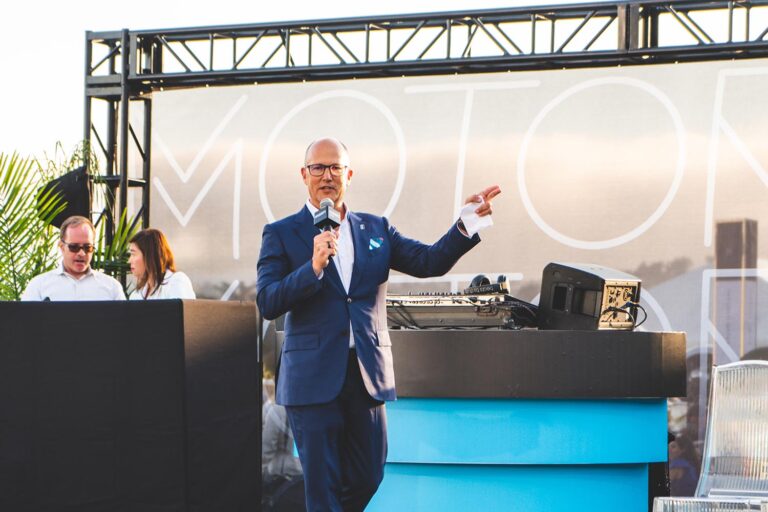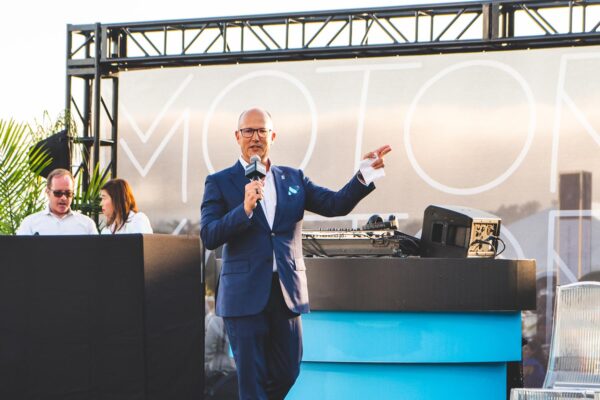 PH: Was Motorlux a success in your eyes?
McKeel: We were thrilled with it. I've been coming out here since the mid-nineties. I think it was 1997 when I first went to that party, when it was McCall's Motorworks. What a lot of people think is it's Pebble Beach and races at Laguna Seca. But this has always been a week of events that have built up over time. Five auctions this year, tours, all sorts of parties, hospitality and of course The Quail.
We needed a proper opening party and I think we delivered.
Unofficially, it was the opening – it felt like it. It got people excited. That energy carried right into an auction. Bringing an auction back to this event; can you speak about that and having Broad Arrow as a partner?
When we started thinking about a marketplace business… for me it was always, first, you got to know who the team is, who's going to run it, and I knew all of those guys who created the Broad Arrow company. And when they said, "Look, you know, what we really want to do is have our first opening sale in Monterey." And I'm like, well, I've got the location because we were already negotiating to buy the event and steward it forward. And I was at the open sales when Christie's had their auctions at the airport. They were not in the same location. It was kind of like in the other side of the airport, but I just said this is perfect because we've got a great opening party, we were upgrading it, making them all better, but to have that be kind of the preview of the auction cars, sounds like it's kind of a magic combination. So yeah, I was glad the sale went as well as it did and we're feeling pretty good about the week.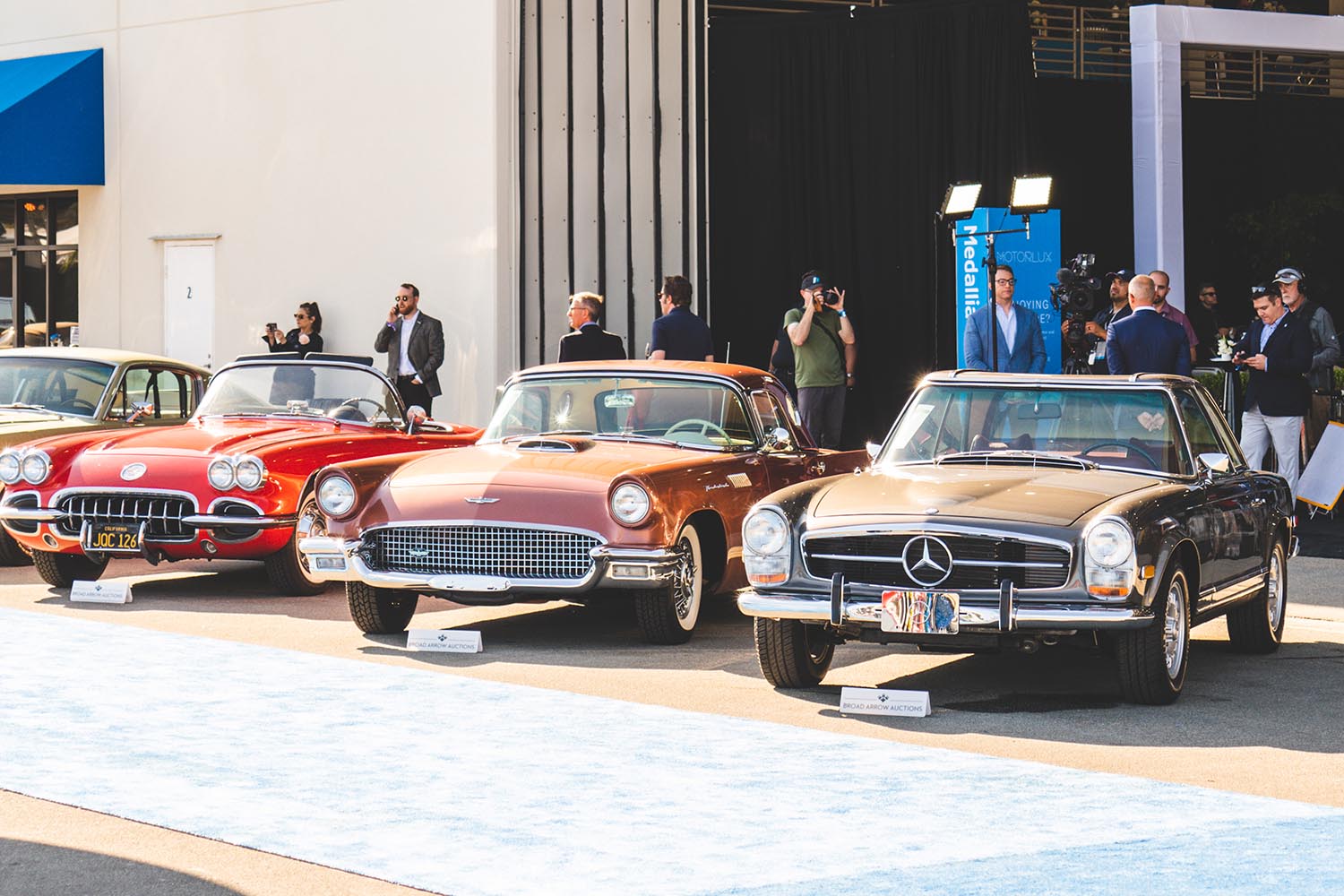 The auction just felt different from other auctions we've attended.
We were just trying to set a new tone. One is, having a female auctioneer. I think it's really important in this world. We want our marketplace offerings to be a friendly place where people can come, where you don't feel like you're going to do combat. Yes, you're going to have to bring your checkbook, but we just think that sets a different tone. She was great. First time she's ever done a car auction.
We're also going to be building in a lot more services where it makes an auction a little bit more buyer friendly. If you really just kind of step back from the auction world, it's all about the sellers. It's all built to try to make the most amount of money for the seller. And it's not saying they do dishonest things, but it's actually not a terribly buyer-friendly environment. And our approach from the beginning, that's why I wanted our name attached to these is we have to make it friendly for buyers. It's got to be a place where they can expect cars, they can really talk to the specialists, they really get to put their hands on things. If somebody really needs to test drive a car they can. You know, we're not going to go play that game where you have to guess what this thing drives like and spend millions of dollars on it. Like, no, if you're serious about it, you can make an appointment and come really take a look.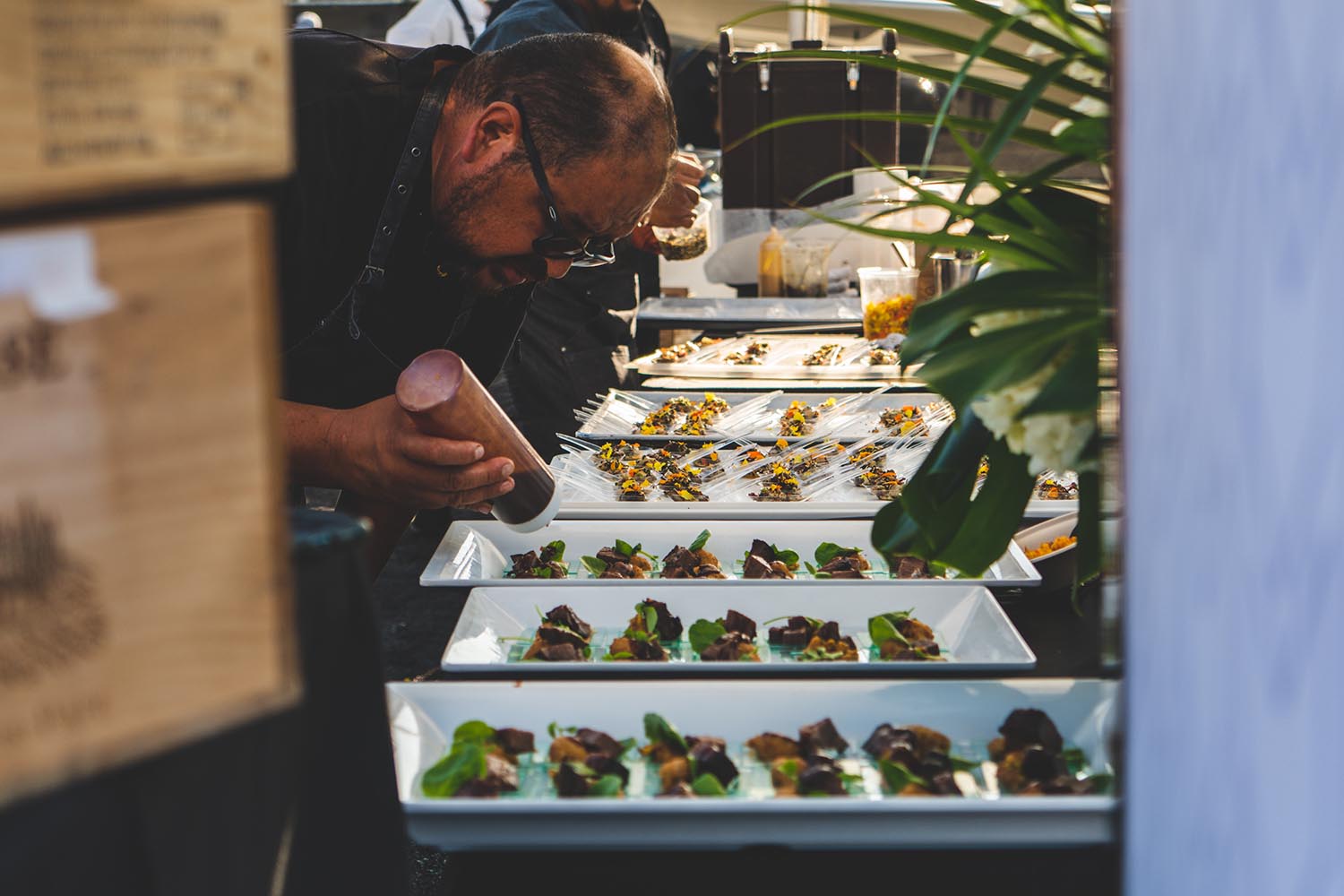 We love that you blended in the auction house. It elevates Motorlux as a whole, just off that alone. If you didn't do anything else, if you didn't bring in the local wineries or local restaurants, if you didn't do any of those things, I think alone, just bringing that auction back and making it a fully immersive experience, I think that is special. I'm sure a lot of the interest started at Motorlux. People hadn't seen the cars, they didn't even know the auction was maybe happening.
I remember for years hearing stories of when, they'd have a lot of bigger jets — and one of our goals for next year is to have more large jets — and people would show up and just start buying planes at that party. I remember one year they sold a 25 million plane on the spot back when 25 million was a lot for a plane. And I know a half a dozen bidders that they walked into that party and say, you know, I've always wanted a Porsche 959, I'm going to bid on this thing tomorrow. So, that was part of the goal.
What's next? Where do you continue to kind of evolve and where do you find those communities or where do you sort of like nurture them further?
The media side of the business is really important, because those are the kind of on-ramps into our world. You know, one partnership, we haven't talked a lot about this year, but the data and statistics are pretty astonishing is we have a partnership with Gran Turismo.
That's a 12 million person car community. It's insane. So that one's important to us, because the way we think about this is you have to tap into big audiences. And our mission is to try to, not just grow the business, but you know, really try to keep the love of these things alive. The only way you can do that is you got to find big pools of people. And unfortunately, the traditional automotive media world, it's struggling. It struggle, the business models are really tough. And just trying to live through say YouTube, which is lovely, and we have a big YouTube presence, but it's not a community that you can actually build with.
You need to own those conversations versus kind of borrowing them.
You're really borrowing their channels. More and more, we're recognizing that you got to have good events. They're really hard to do well, they're expensive. And so, I think what you'll see out of us in the next couple years, will there be a lot more events or we're going to like triple the number of events we own? Probably not, but there'll be a few select ones that we'll look at. We're really pleased with Radwood; we like how that fits in, not on a Concours day, but it fits in really nicely in the days leading up to a Concours. Same thing with Concours d'Lemons, that's all it is. You know, you got to be able to kind of have fun and poke fun at yourself.
And a lot of people, their favorite events all week is Lemons here. And we recognize that and said, "Hey look, you can't take yourself so serious." It's like rule number six, don't take yourself too seriously, because it's easy to do in this environment.
So yeah, look to do more events, more media; we're going to figure out how to activate the Gran Turismo audience more. And we're going to help create some ideas with them about how can we create some more sort of real world activations, which is what we need to do, and bring them into this world and say, "Do you actually really want to see an F40, maybe we get you a ride in one." That'd be pretty awesome to do.
As you own these different events, you're gathering more data. Is it an opportunity for you to gain more insurance customers that is the foundation of what Hagerty is, or is it a blend of many things?
We started in insurance, and I get it it's, that's not a very sexy industry. I've been trying to figure out how to make it sexy for 30 years and it's hard.
It doesn't have to be.
It doesn't. But it's a really good business from a data and stickiness standpoint because you get to see patterns over a long period of time. What you will see is, the rest of these things start to sort of rise up kind of next to insurance. So our events and media business membership in general, and a lot of it is really data-driven. You know, one of the things we wanted to do early on with the events that we own and operate is – as simple as digital ticketing, to be able to really start learning who's coming and who comes to these events and who comes multiple times, and how can you activate them in different ways. You know, it was ironic that one of the very first events that we owned and operated was last year. Had an unbelievable rainstorm the night before the event and washed out all the parking. That was it, like smoked.
And you know, as simple as just like, how do you serve that crowd better that's about to show up in eight hours when the parking is gone? And you're going to have to move them down the road and there's no signage. And so, just better serving them with pretty simple means, that's got to be a big part of what we do. And we don't brand this per se, but we kind of call it Hagerty hospitality. When you host an event and you bring an insurance executive in and say, "Look, your job today is to make people feel like a guest in your home." So, how do you treat them when somebody shows up? It's not to sell them anything. It's not to get more revenue. It's just show them a good time. It kind of helps train people how to think about this car world.
—