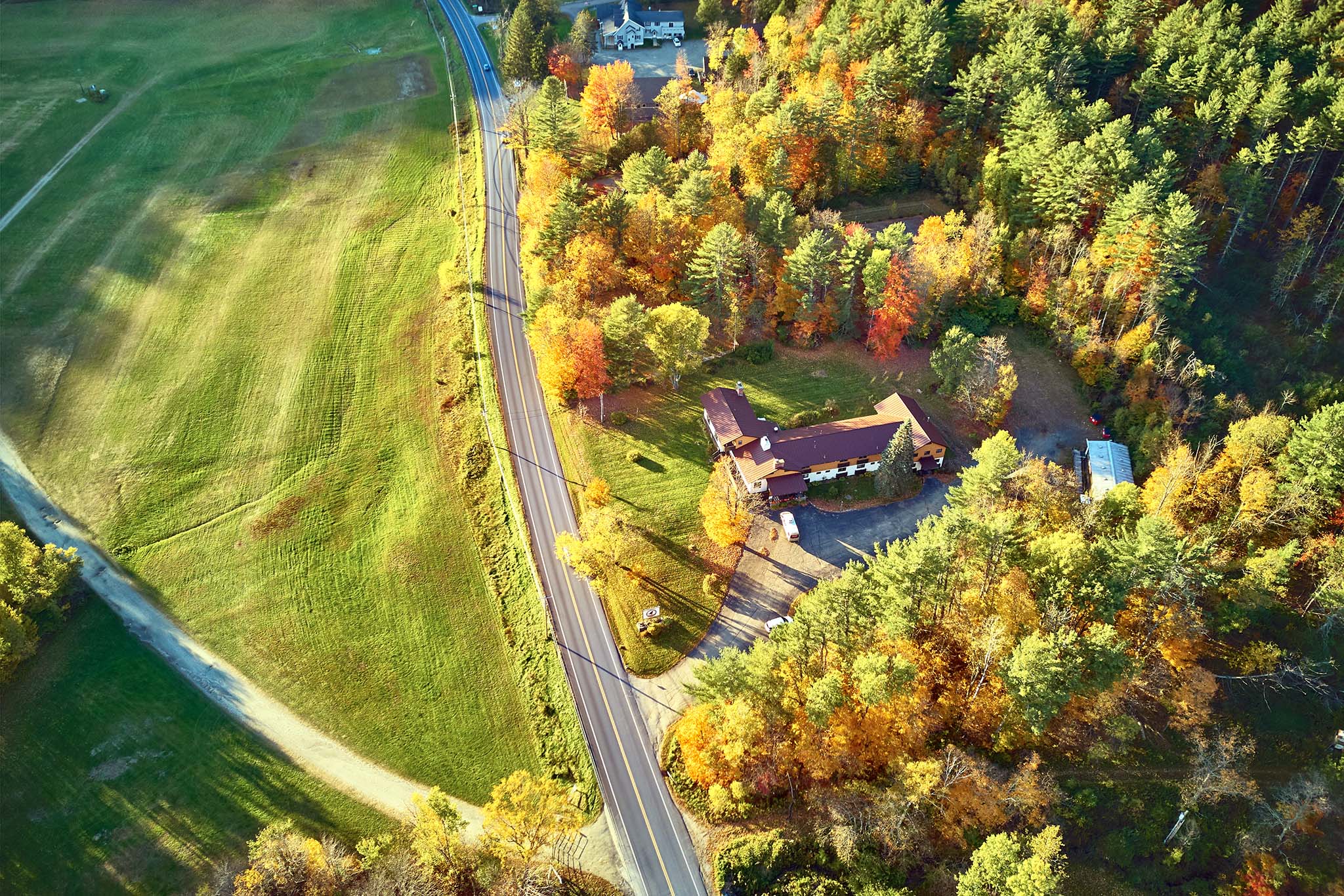 Oranges, reds, and golds, New Hampshire wears these autumnal colors in an annual sight that never fails to attract visitors. If you've never been to this part of New England, this season is a great time to consider making the trip. We've highlighted a few stops you have to make during your time there.
First stop is the White Mountain National Forest, an 800,000 acre federally-managed land which is a fantastic place for on-foot recreation or from the comfort of your vehicle. Scenic landscapes, leisurely strolls, swimming holes, waterfalls, and charming towns offer something for everyone. The Appalachian Trail cuts an 89.5-mile winding, diagonal route through here, though you can also explore the landscape by visiting the many state parks, landmarks, and historic sites. If climbing is your thing, New Hampshire's 4,000-foot-plus climbing peaks can be found inside the forest's boundaries.
Even from behind the wheel, the scenic 35-mile stretch of Route 112 called the Kancamagus Highway, Northern New Hampshire's claim to fame, transforms with bright, autumnal leaves over multiple elevations at this time of year.
For food adventurers, there's something here for the palate too. At the Meadow Ledge Farm in Loudon, you can go apple picking and sample their fresh homemade hot cider doughnuts. In Meredith, you can swing by Moulton Farm for their annual corn maze, pumpkin picking, and a must-try is their flavored cider doughnuts from the Cider Bellies stand. If you're in Mount Washington, hike up to the White Mountain Cider Company for breakfast, lunch, or dinner and dessert of warm cider doughnuts and ice cream. Finally, if you're in Portsmouth, book your dinner at Row 34 Portsmouth where you'll find briny local oysters and possibly the best lobster rolls in New England.
If you want to take in all New Hampshire has to offer and one day isn't enough, there are several places you can choose to stay at.
The historic Mountain View Grand Resort and Spa has been an inspiring New Hampshire grand hotel resort for guests to recharge and relax since 1865, with several packages available and all under the panoramic views of New Hampshire White Mountains.
If you want to stay in Mount Washington, The Glen House is a boutique hotel where breakfasts of maple syrup-drenched buttermilk pancakes and apple betty French toast are the norm. They offer foot and road packages for adventures in the area.If you prefer someplace cozy and more like home, the Great Island Inn is just a few minutes from downtown Portsmouth. This boutique apartment-hotel, a renovated 1820s home, is centrally located and makes a great jump-off point for your New Hampshire adventures.