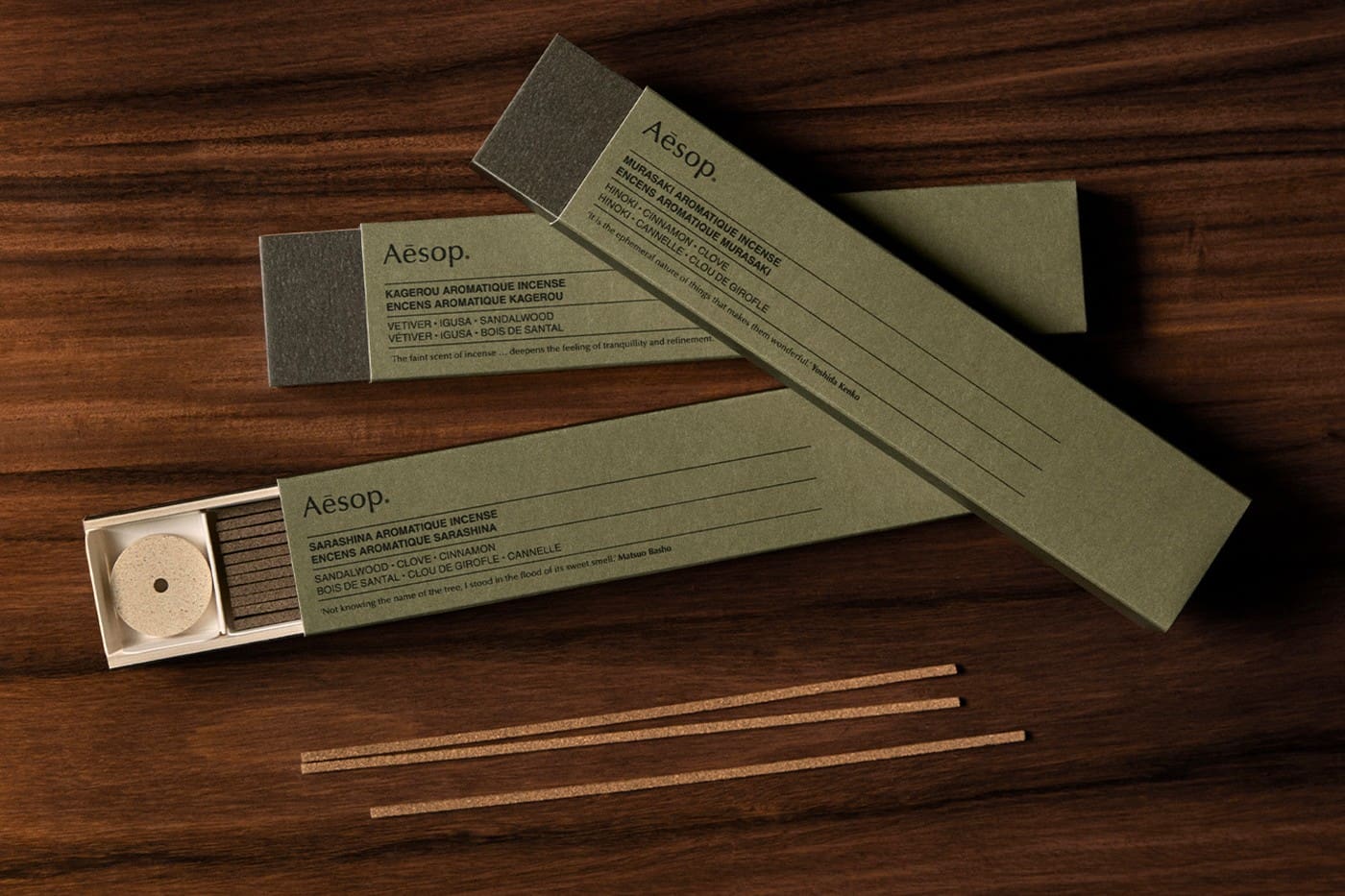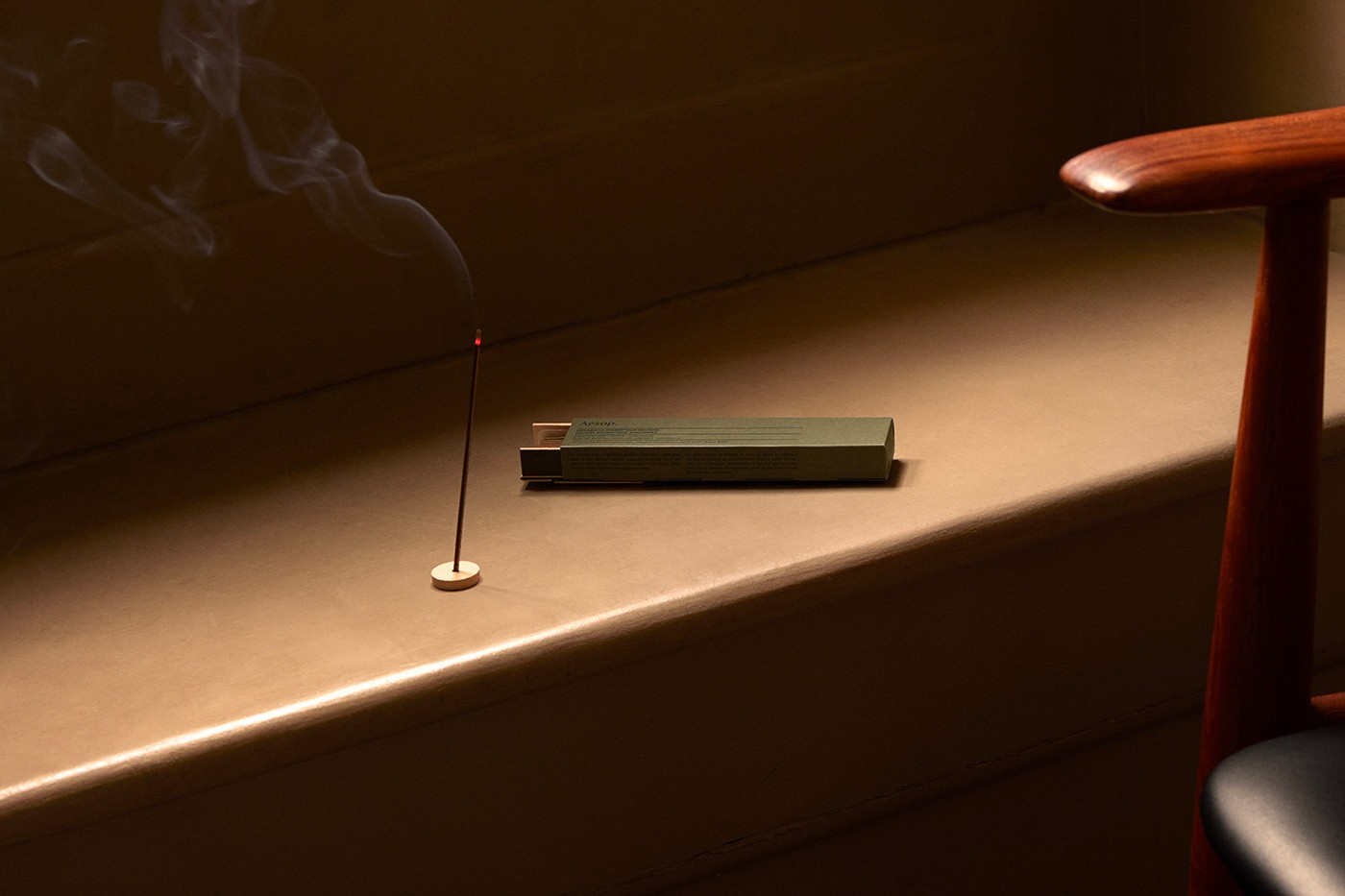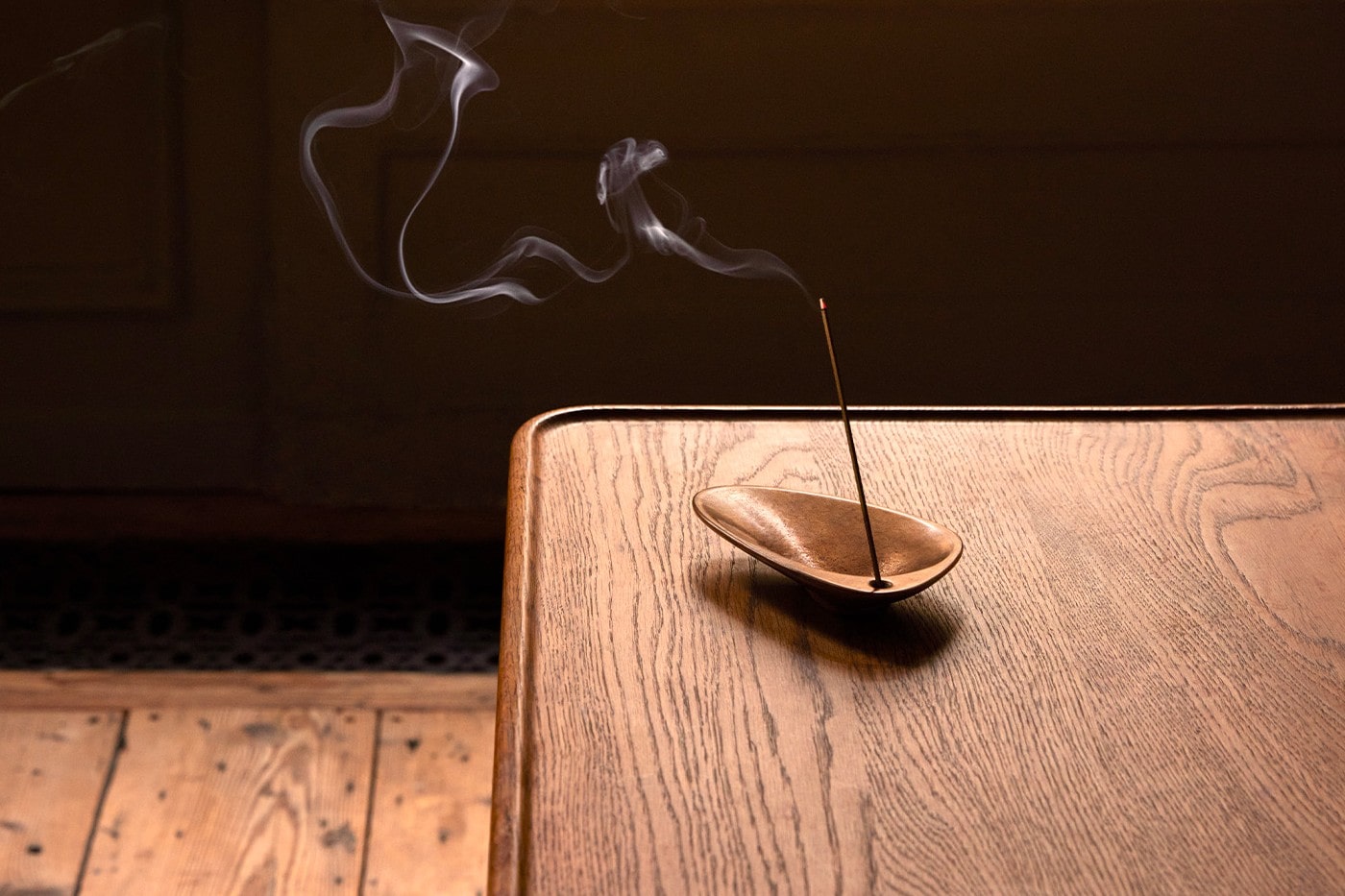 Aēsop expands its catalog with the Aromatique Incense series. Its initial offering comes in three scents: Kagerou, Sarashina, and Murasaki. Staying true to the brand's profile, the incense packs are made from 100% quality natural incense with no bamboo core.
The Kagerou incense sticks feature the earthy, herbaceous, and woody aroma of igusa and sandalwood, highlighted with smoky hints of vetiver.
Sarashina carries a woody, warm and sweet aroma, and it features the dry notes of sandalwood with a spicy hint of clove and cinnamon.
Finally, the Murasaki incense sticks convey a woody, spicy, resinous bouquet made from fresh, Hinoki resins and warm cinnamon and clove.Each incense pack contains 33 incense sticks and a water-soluble kanuma pumice incense holder. Each Aromatique Incense pack retails for $43, now available on Aēsop's website.