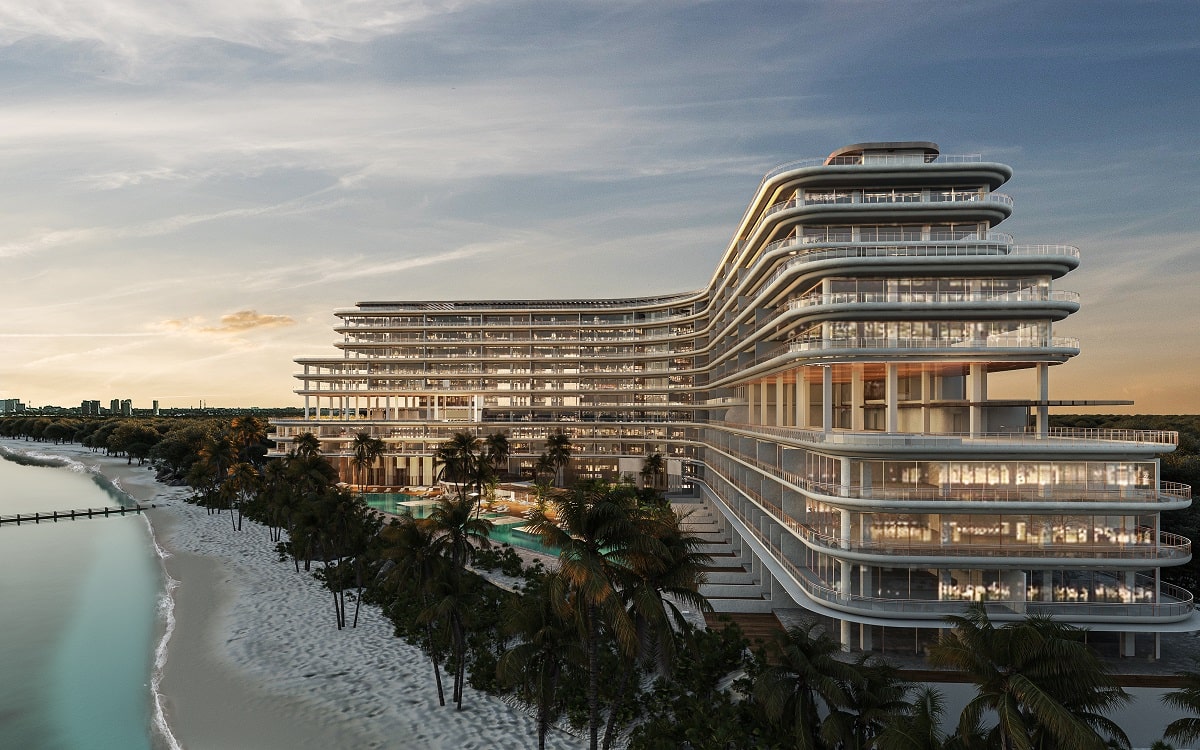 Marriott International, Inc. signed an agreement with AB Living to bring the St. Regis luxury leisure brand to Costa Mujeres, Mexico. The St. Regis Costa Mujeres Resort is part of the brand's expansion of its current 15 luxury resorts portfolio to eventually include leisure destinations in the Caribbean, North America, North Africa, the Middle East, and Asia Pacific.
The destination resort will sit on a 3.5-hectare site north of Cancun on the Yucatan Peninsula and along the renowned Costa Mujeres beach. The resort is a 35-minute drive from Cancun's International Airport and a boat ride from Isla Mujeres.
Designed by Sordo Madaleno Architects, The St. Regis Costa Mujeres Resort is expected to feature 158 guest rooms and 80 branded residential units with views of the Island of Isla Mujeres to the east and Cancun to the Southeast, three distinct food and beverage venues, several swimming pools, a beach club, around 470 sq.m. of meeting space, and the signature St. Regis Butler Service. The branded residences cover 22,584 sq.m. and will offer private elevator access, a residential concierge, a fitness center, and full access to the resort's amenities and services.
The St. Regis Costa Mujeres Resort is expected to welcome its first guests in early 2025.