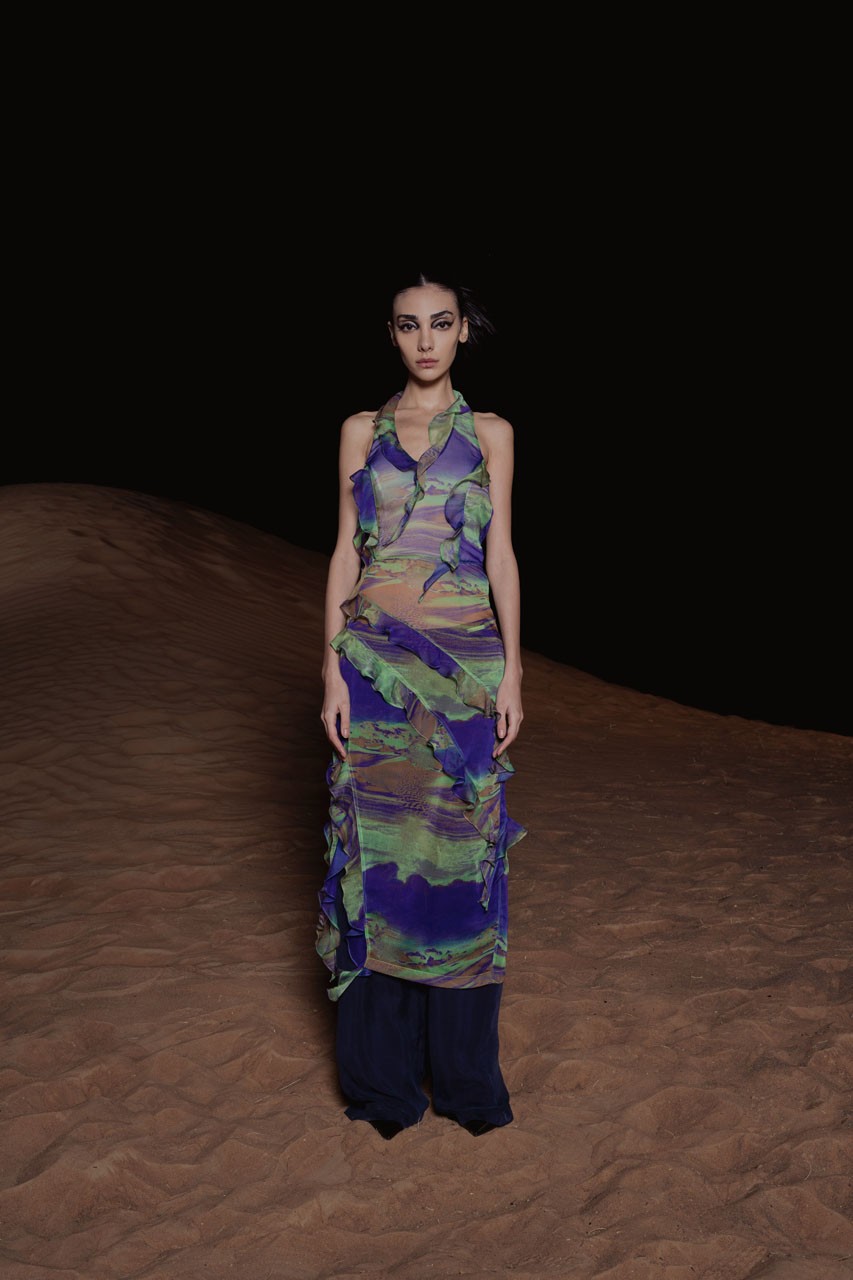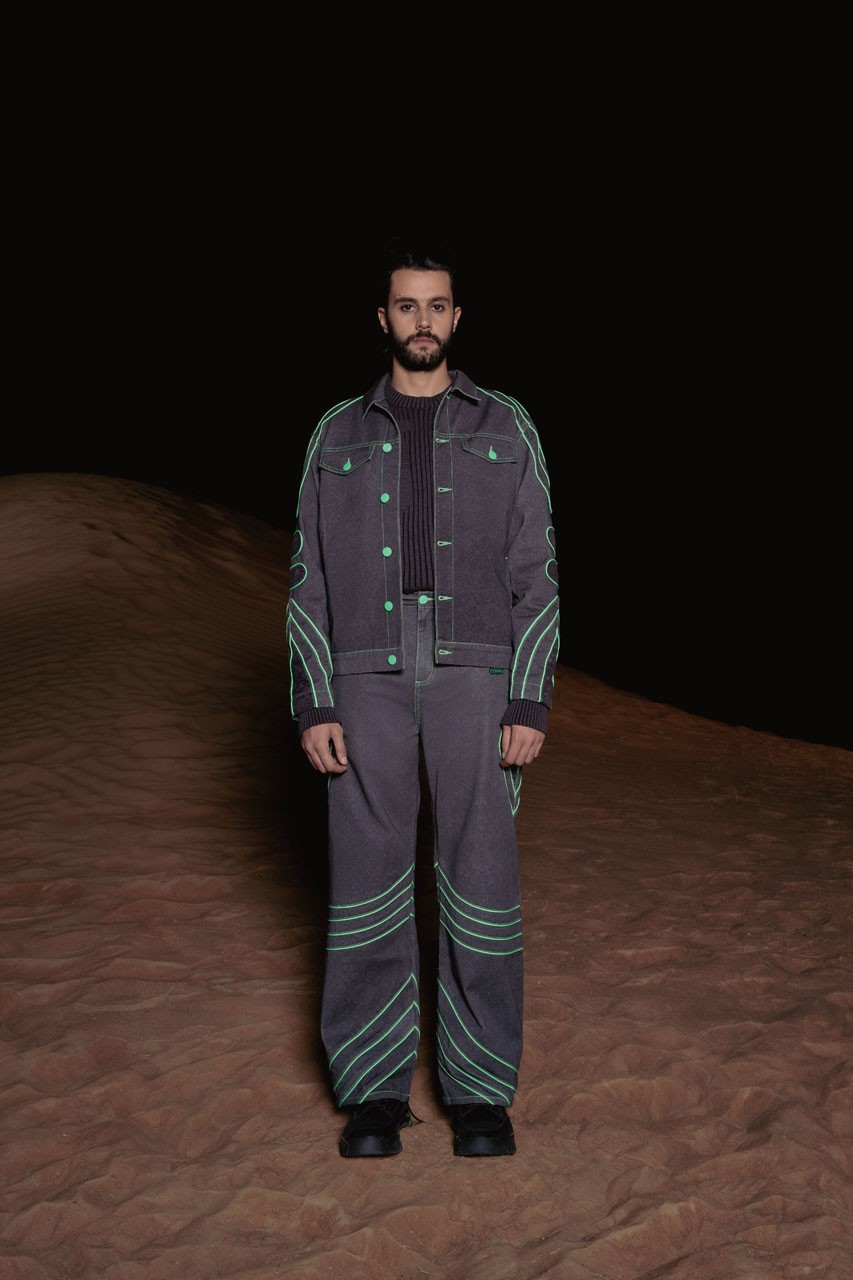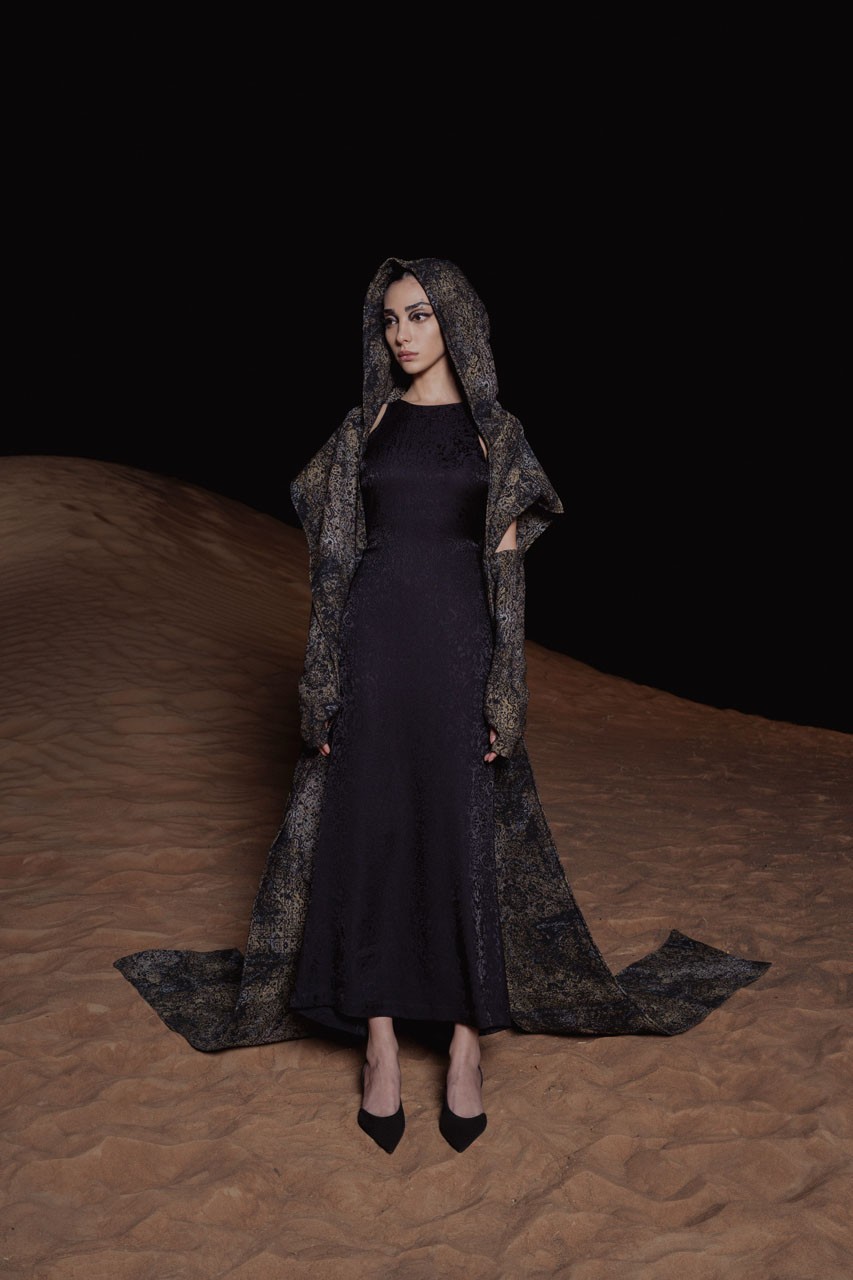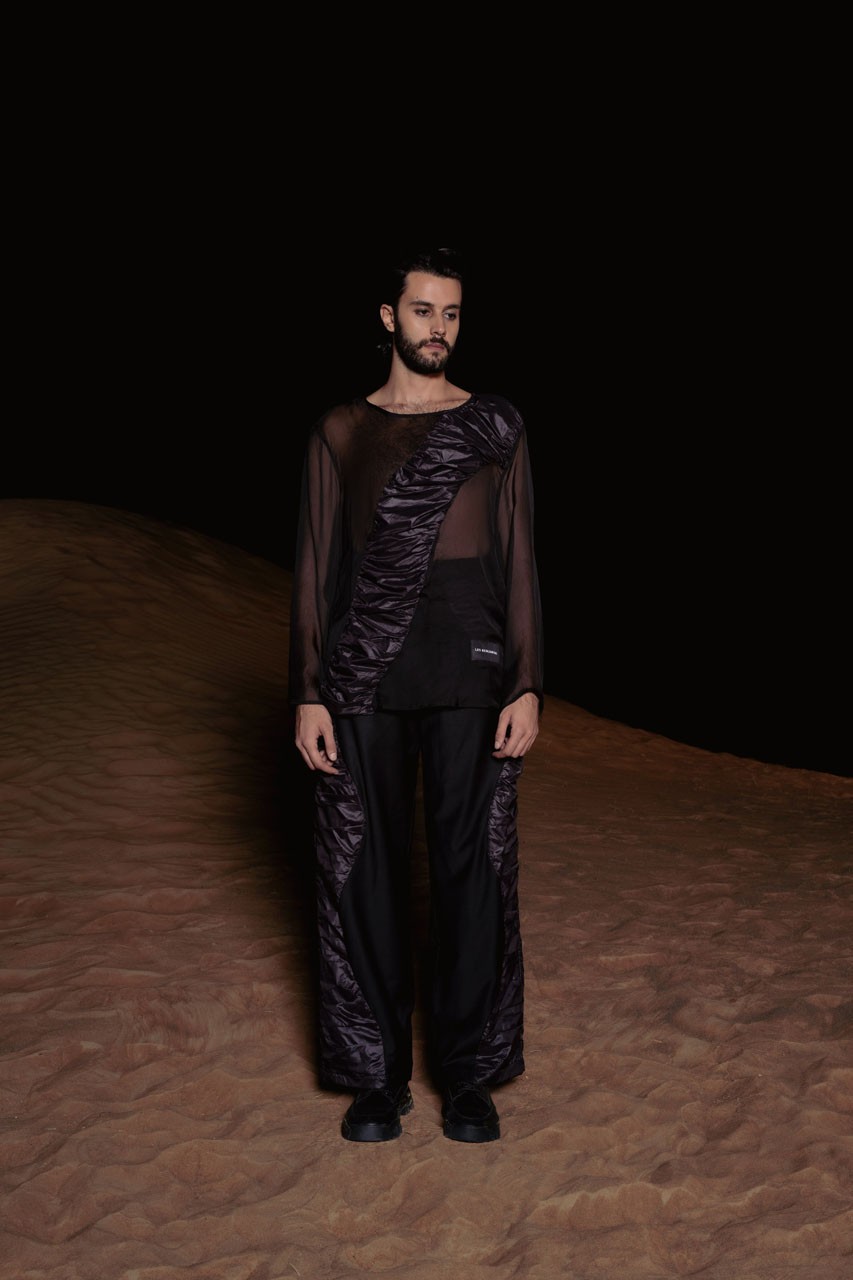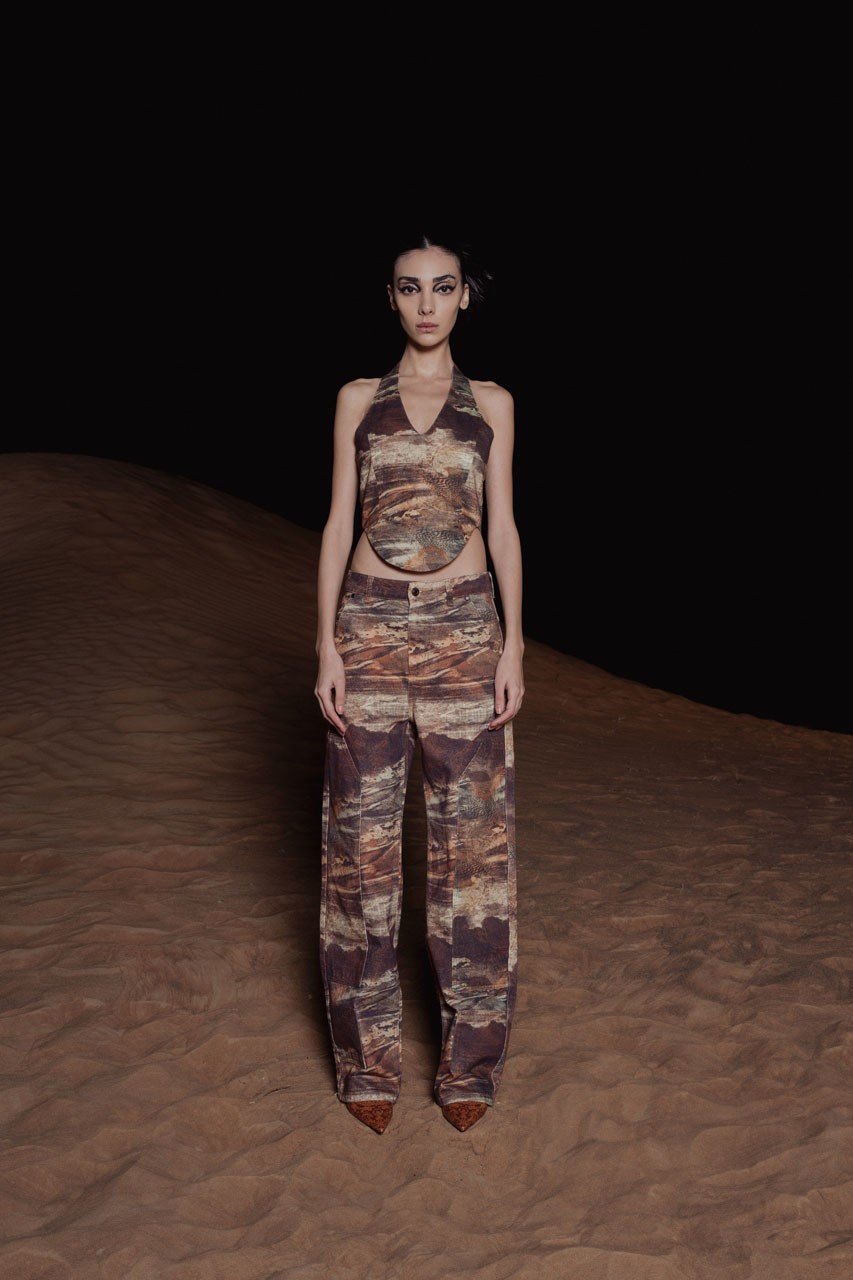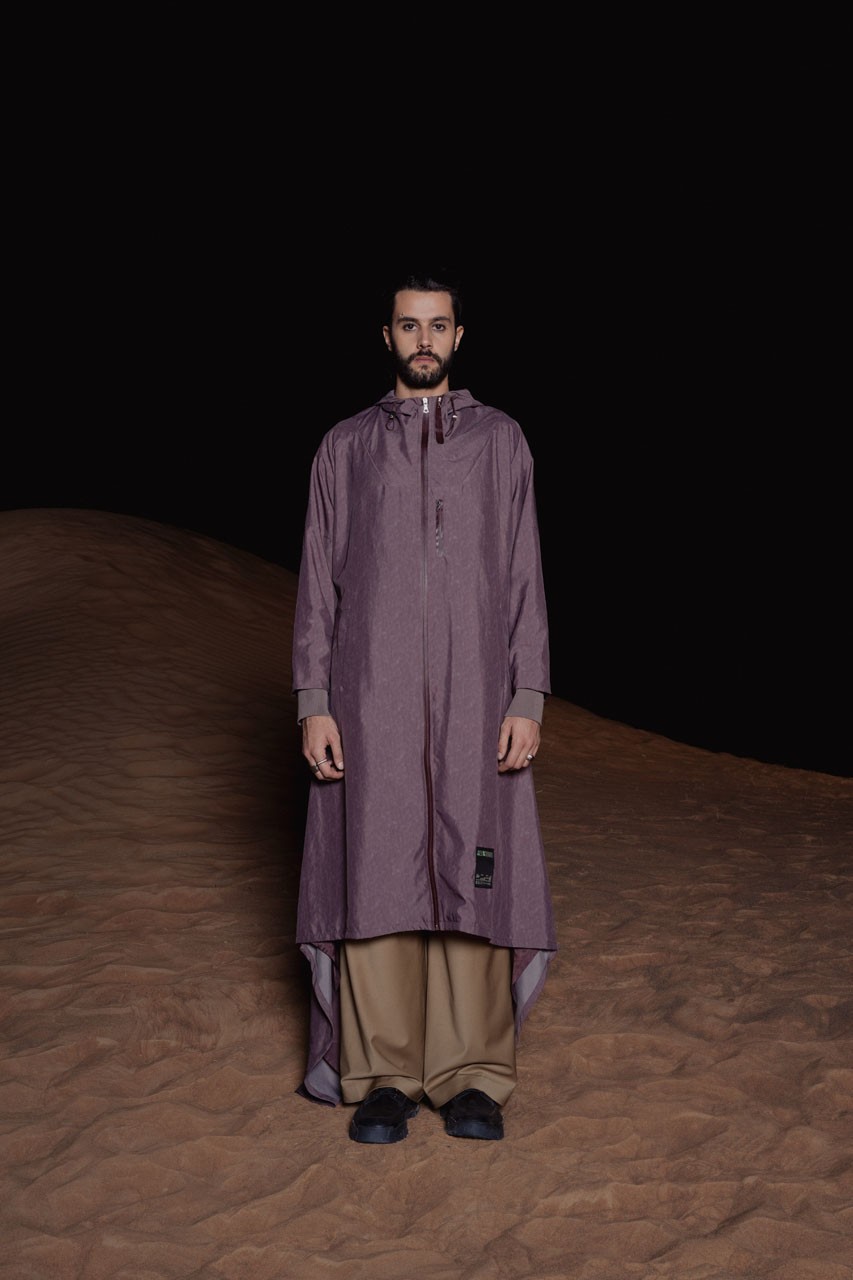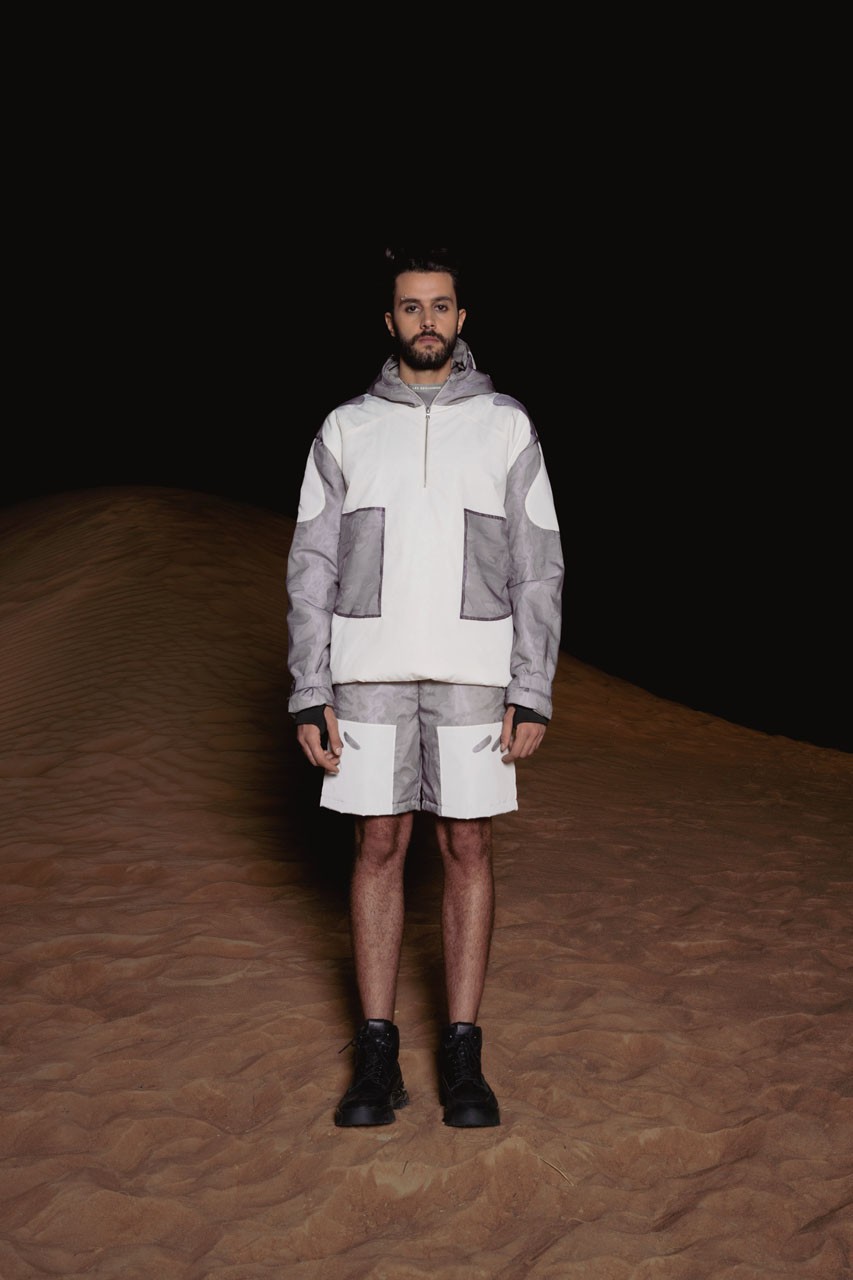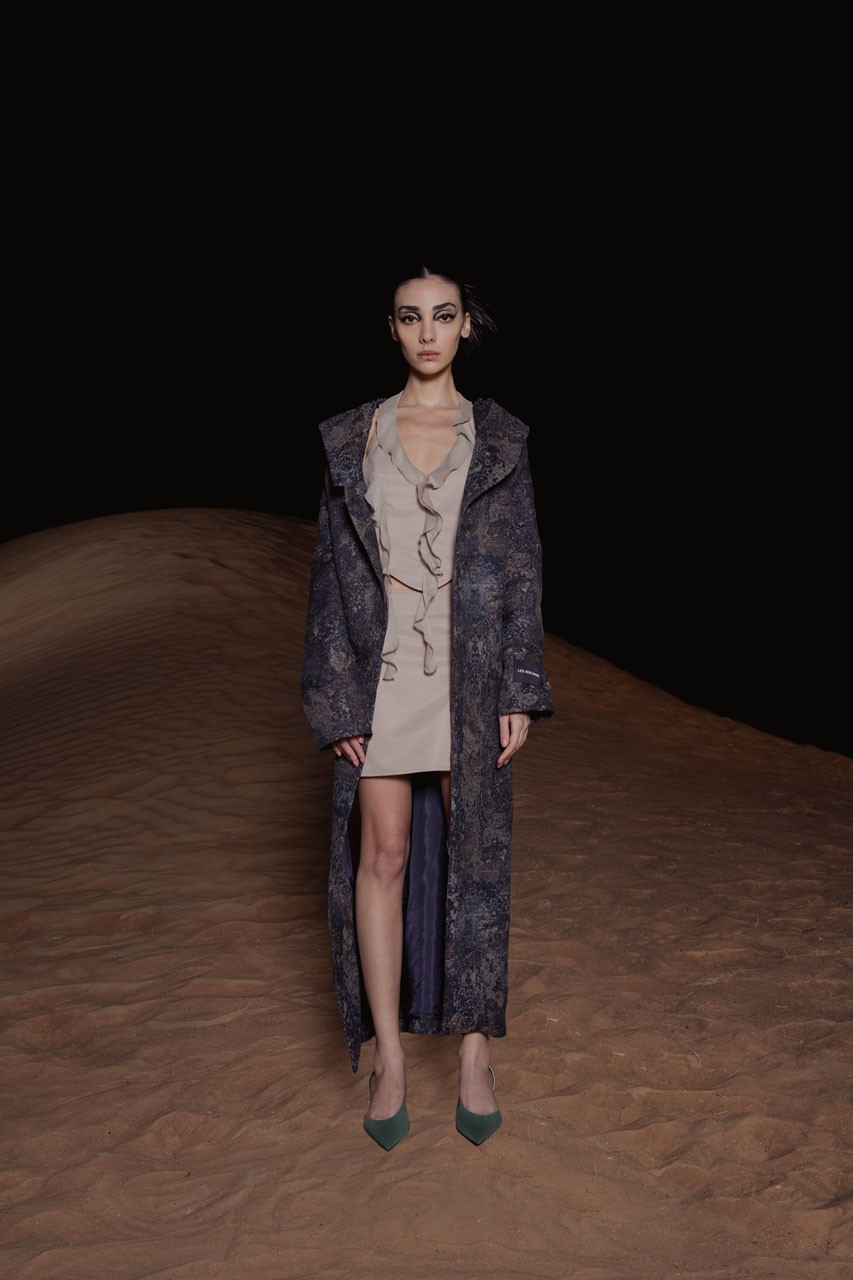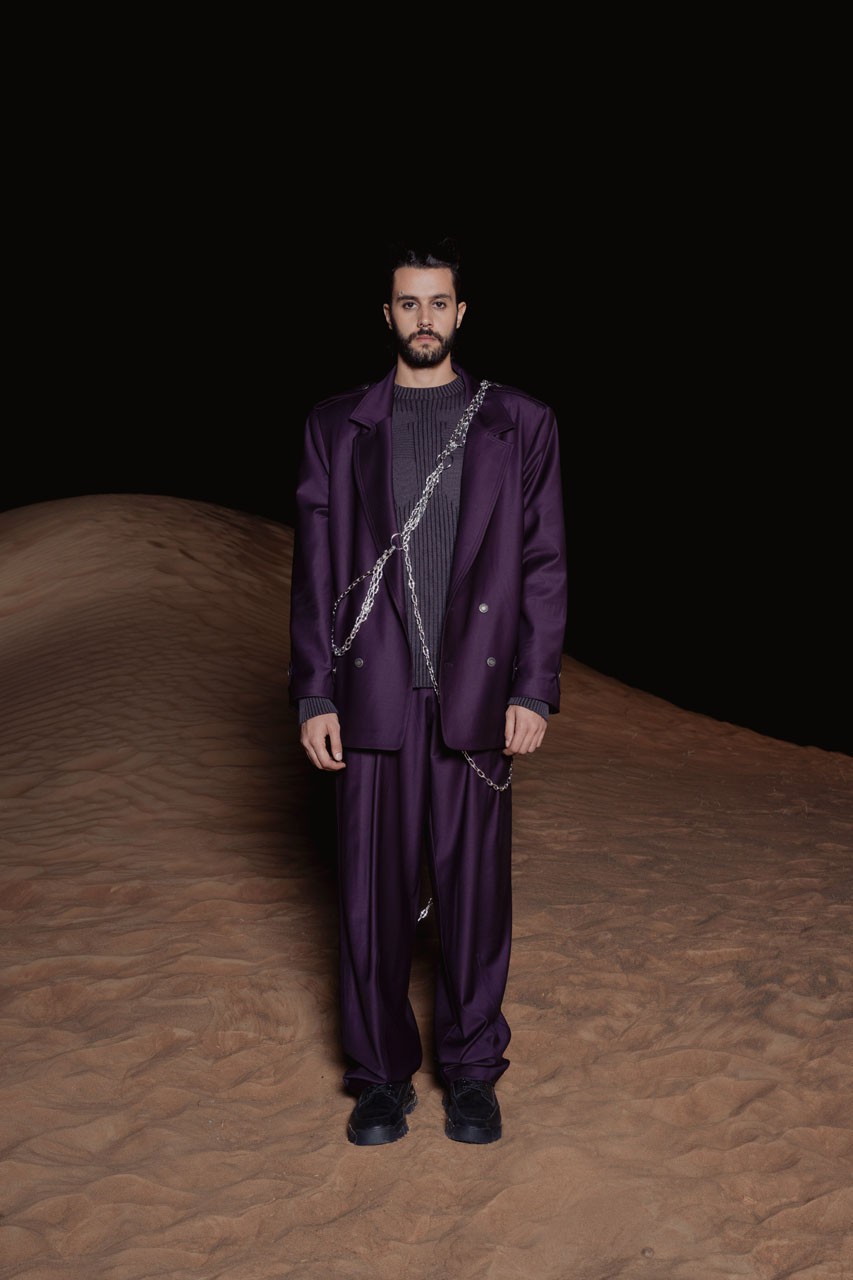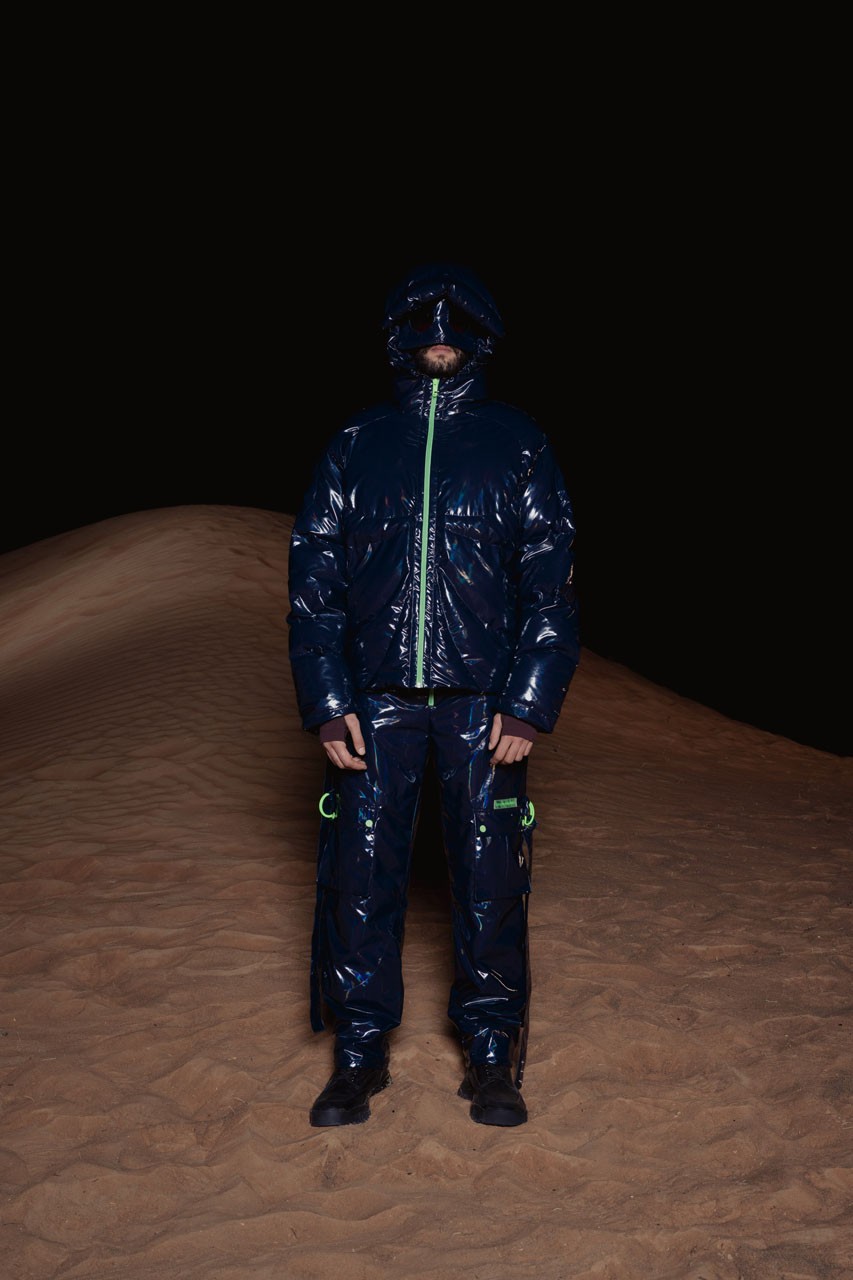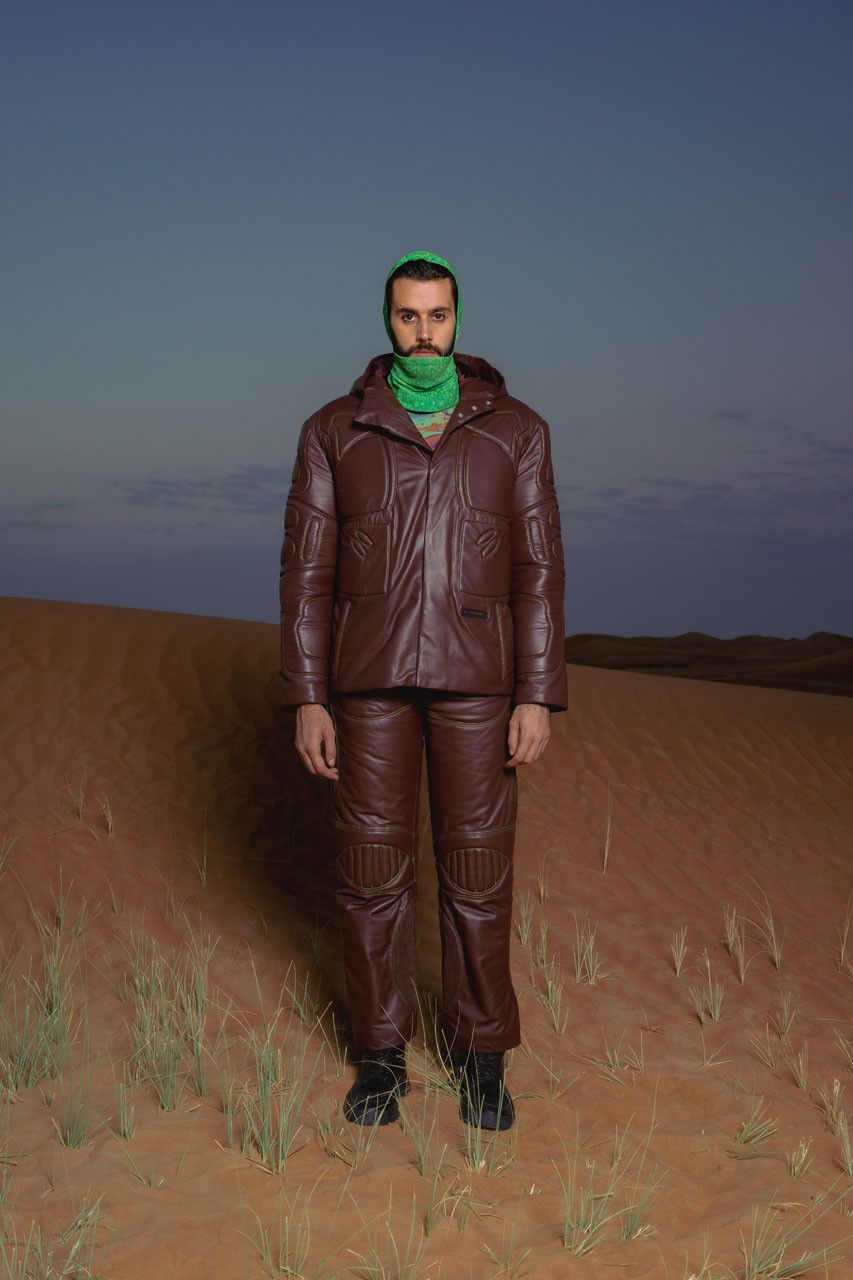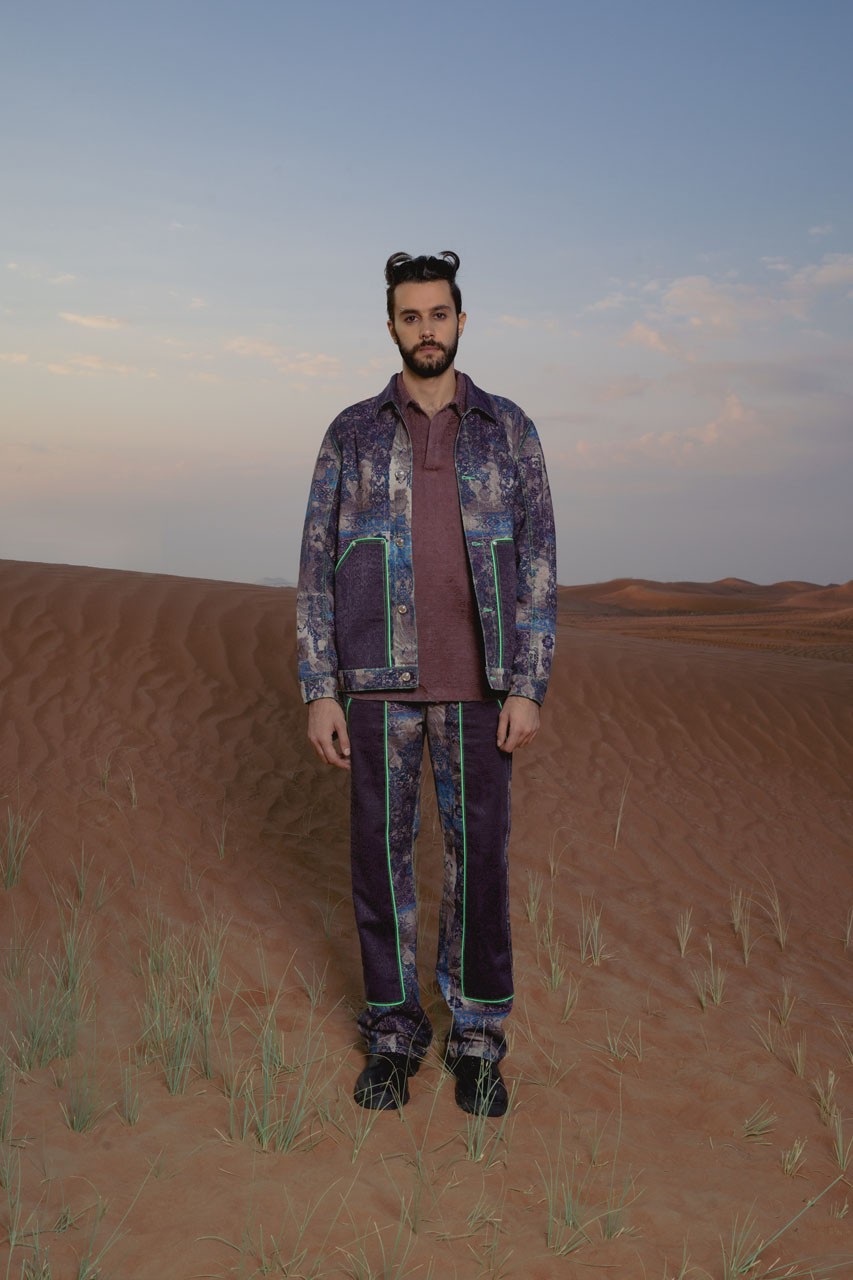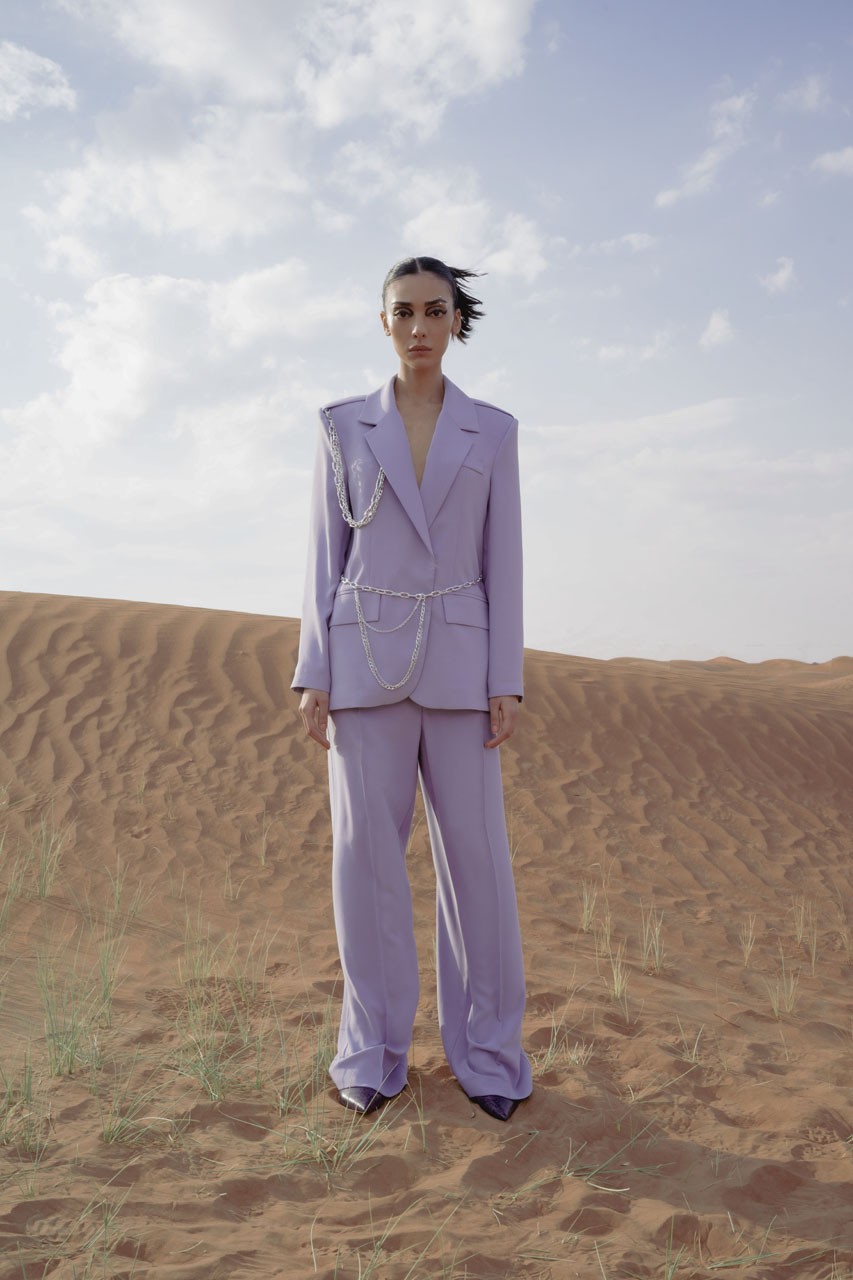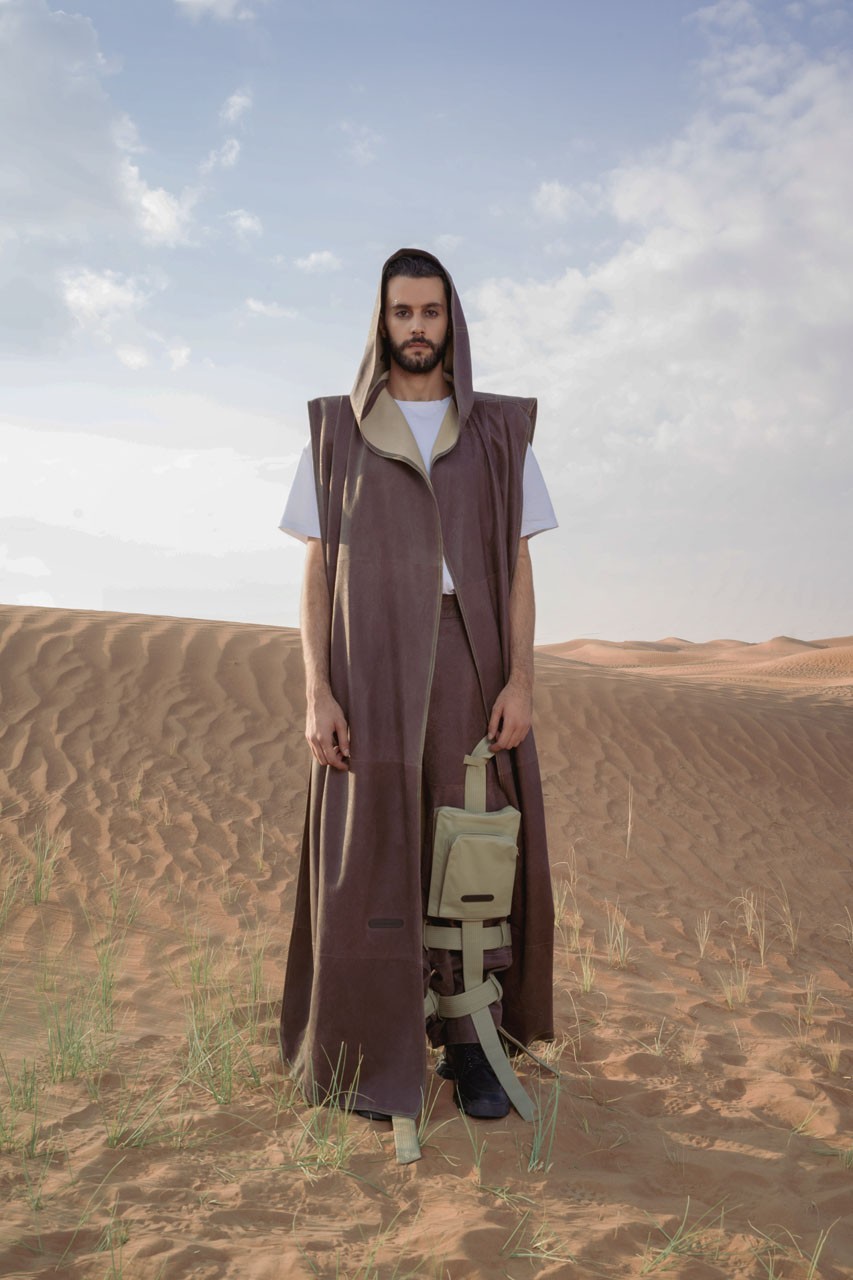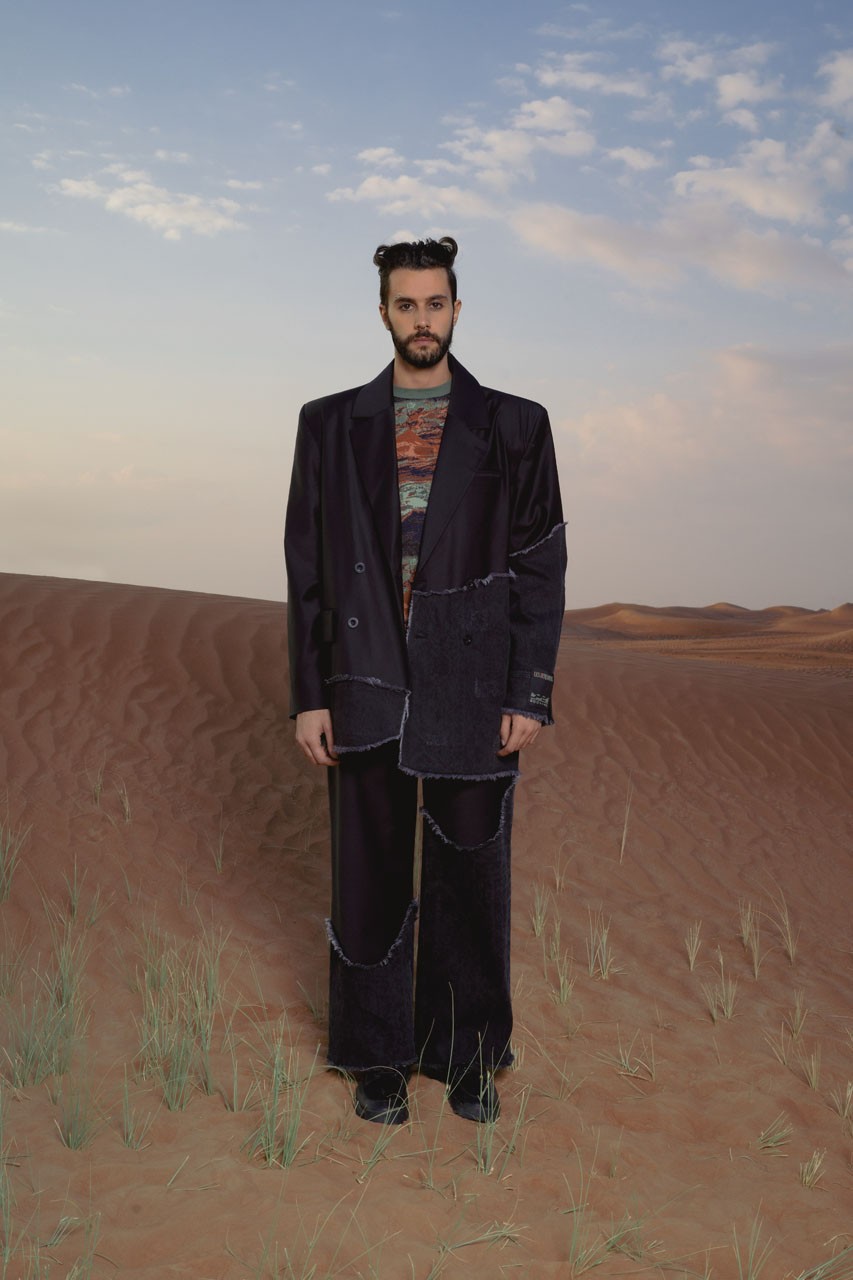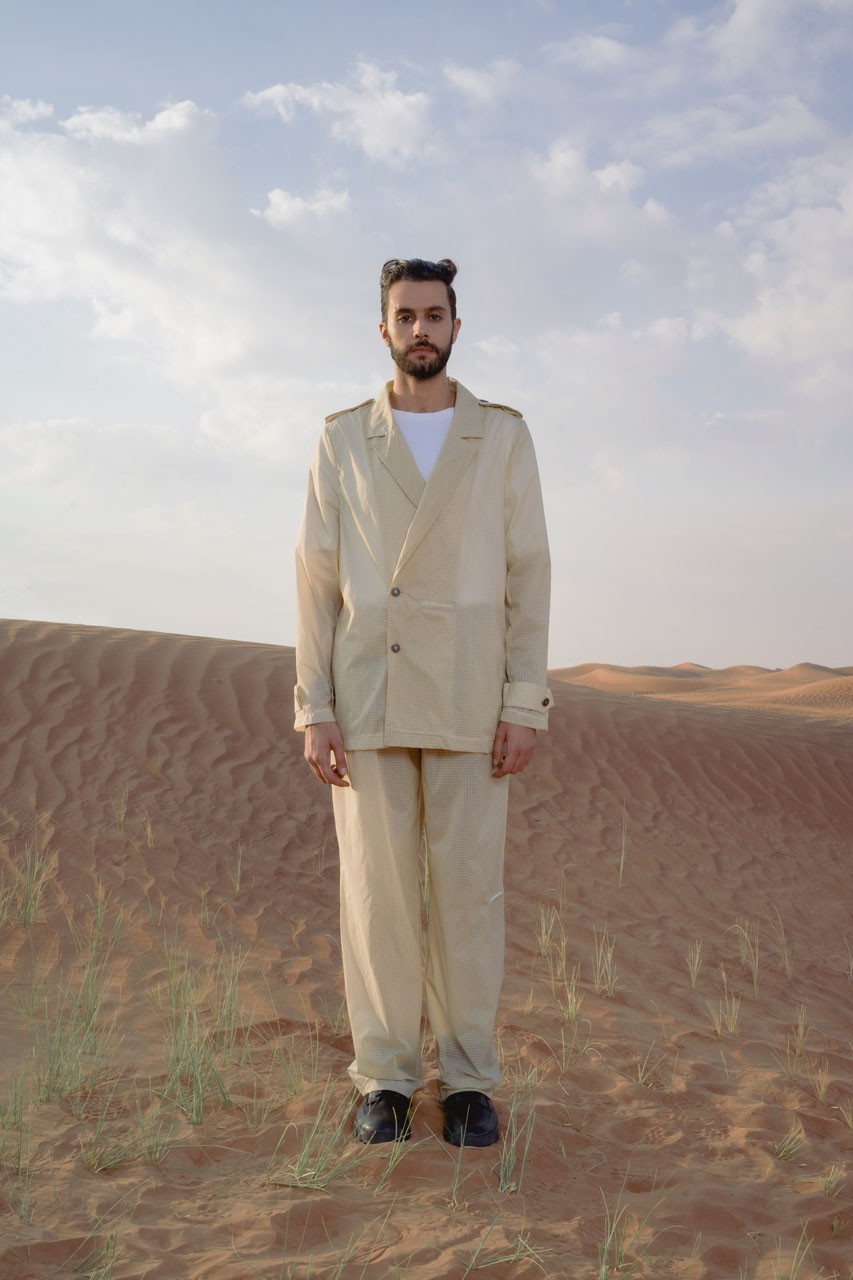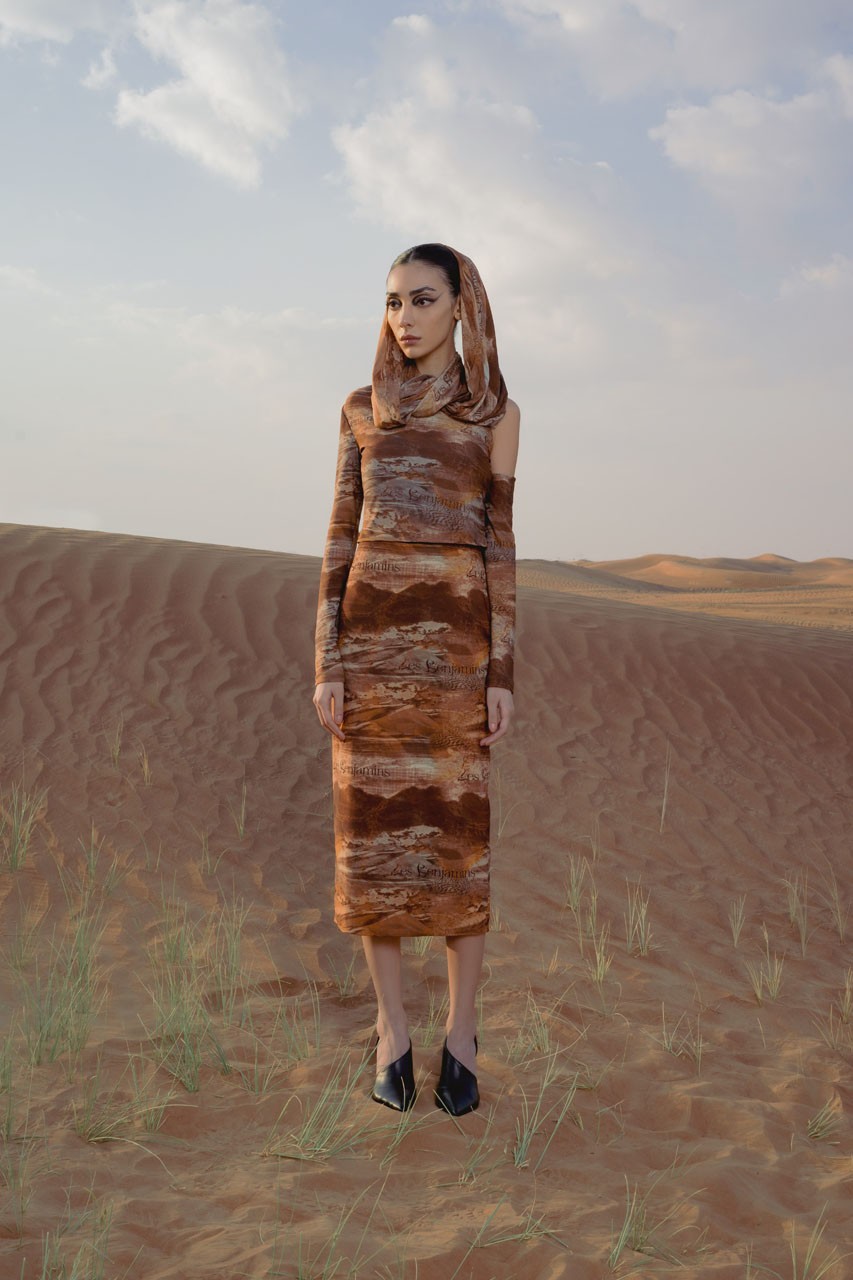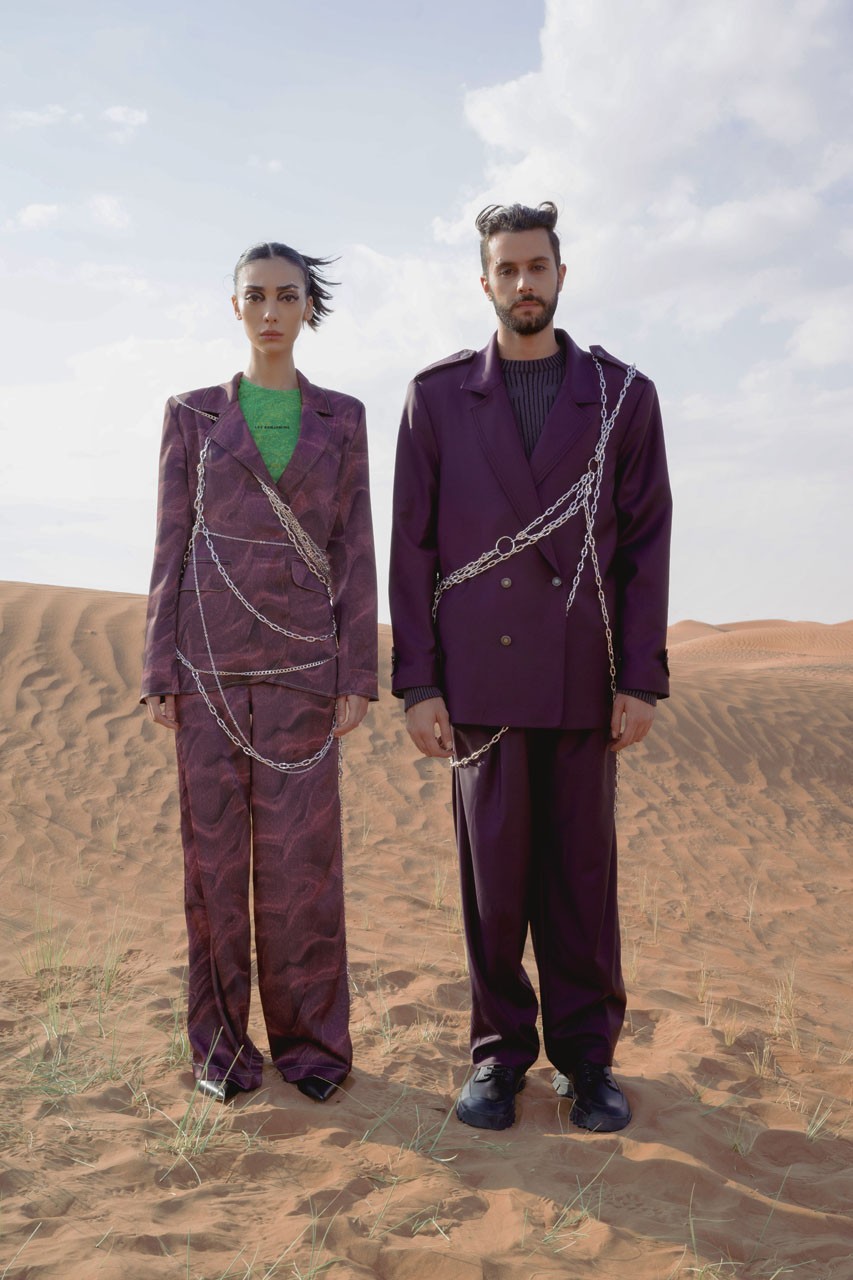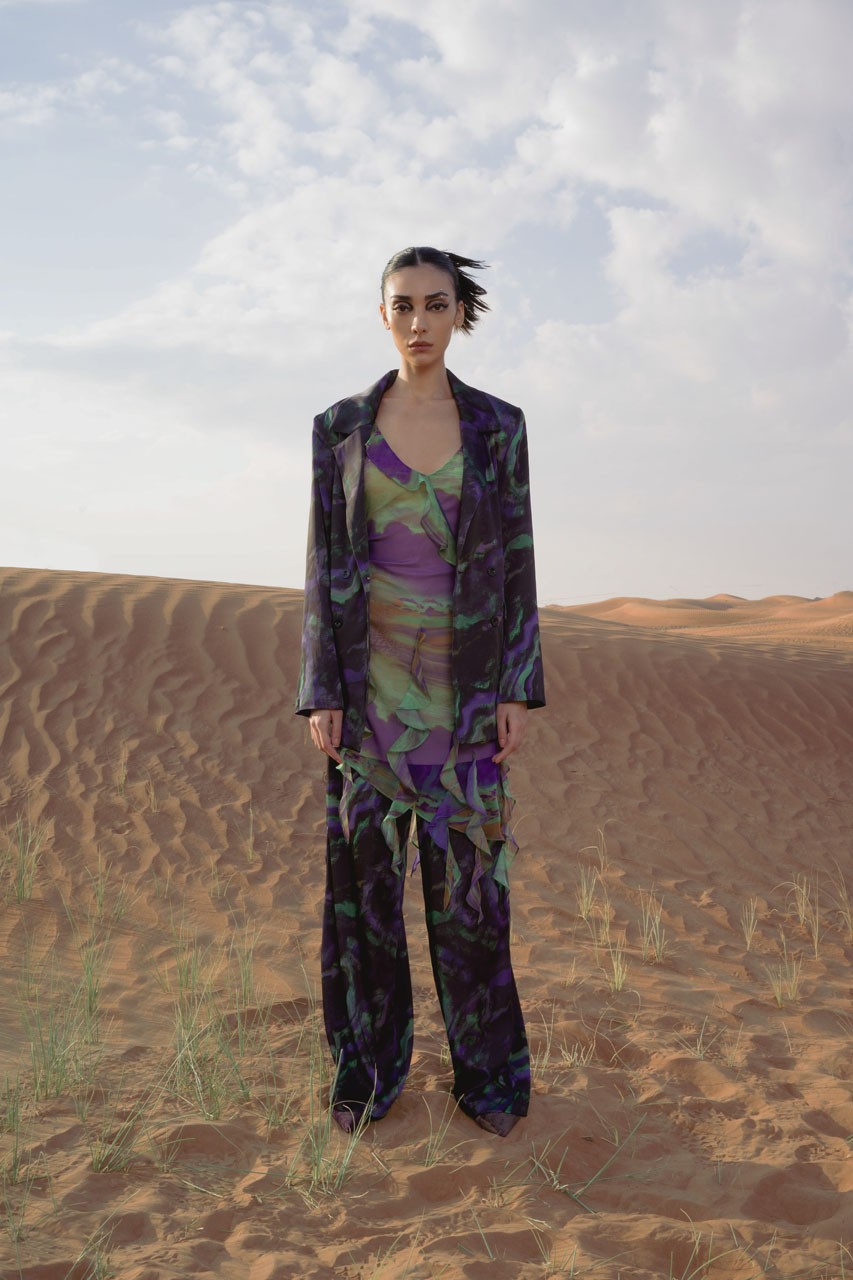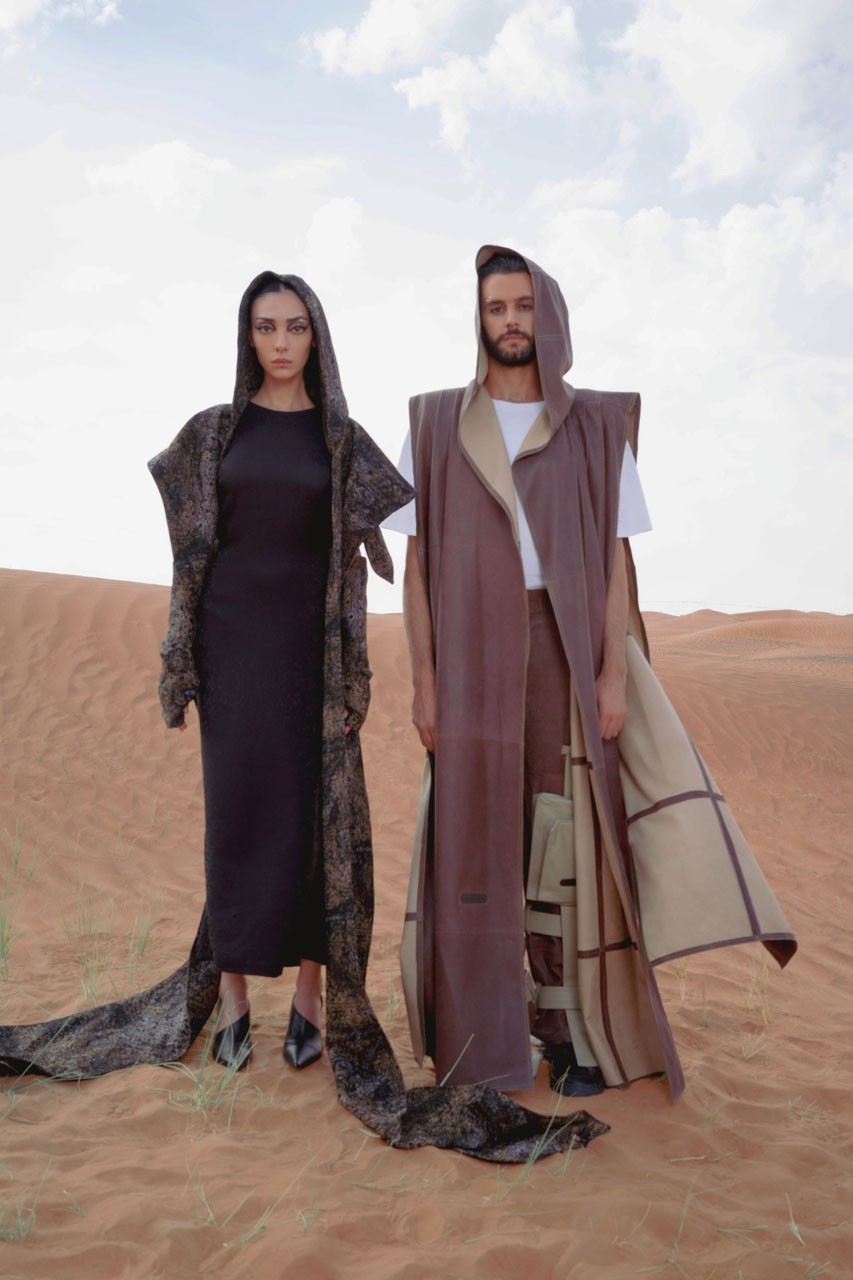 Istanbul-based brand LES BENJAMINS presents their 'First Wave' Fall/Winter 2023 Collection during the recently finished Paris Fashion Week. Bunyamin Aydin, the brand's creative director, channels the brand's futuristic sci-fi and gaming skins, brand iconography, and traditional Eastern cultural symbols to envision what the first colony from Earth might look like in an alien desert landscape.
The collection features clothing elements crafted with stylized protective elements, like second–skin type body armor, padding, and technical military-inspired forms in leather, silk, and crepe highlighted with hardware and functional tech details, patches, tubes, and drawstring elements in oversized relaxed rave profiles.
The collection's color palette is in shades of mahogany, mauve, swamp, and sylvan green, with neons and acid-washes in over-exposed Pantones giving the collection a cyberpunk vibe.
Highlight pieces in the collection feature hooded capes, a lilac pantsuit accessorized with hanging silver chains, and a denim jacket and pants set done in an acid-wash print and neon green detailing.
Check out the lookbook above for LES BENJAMINS' 'First Wave' Fall/Winter 2023 collection.