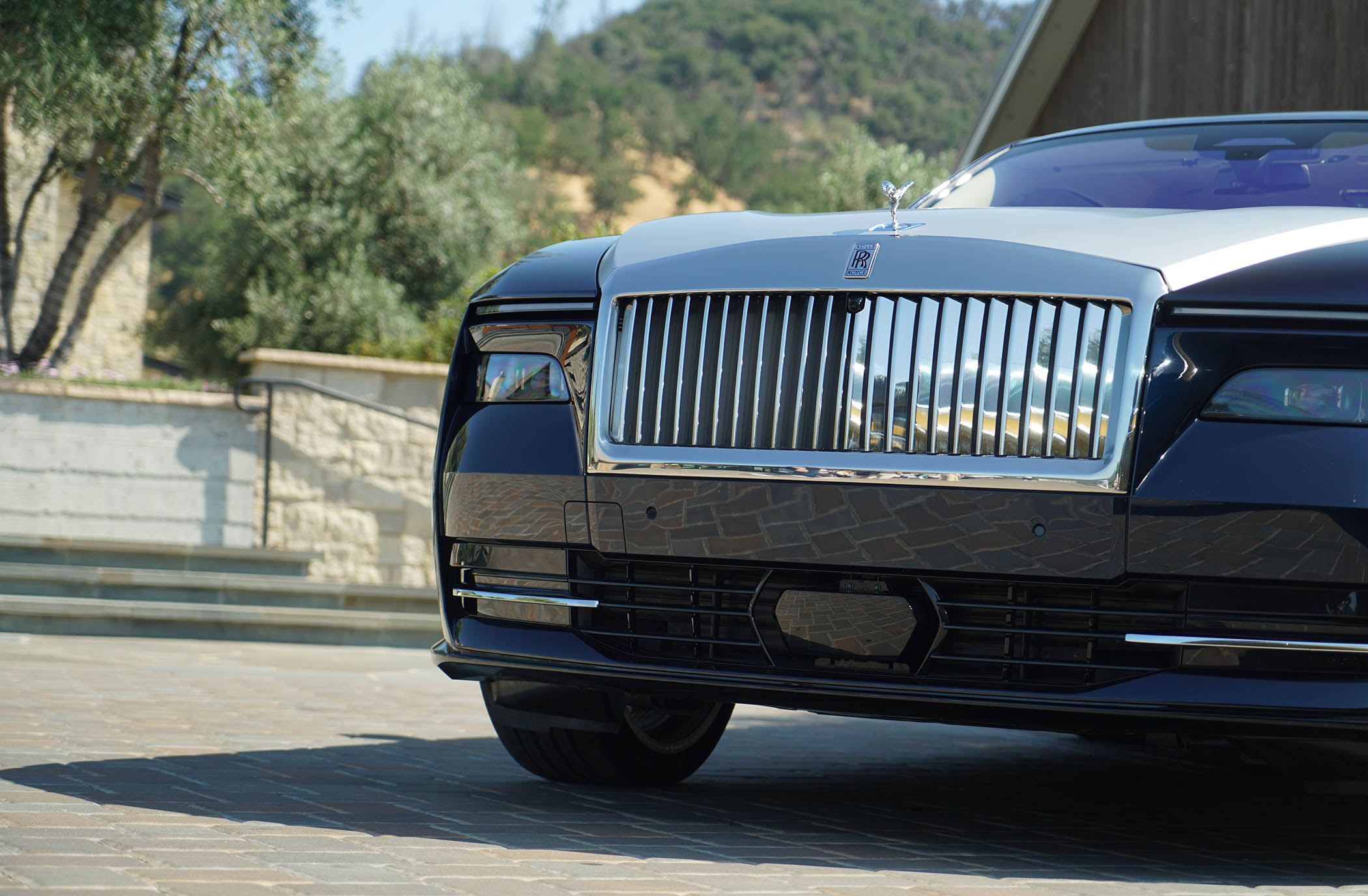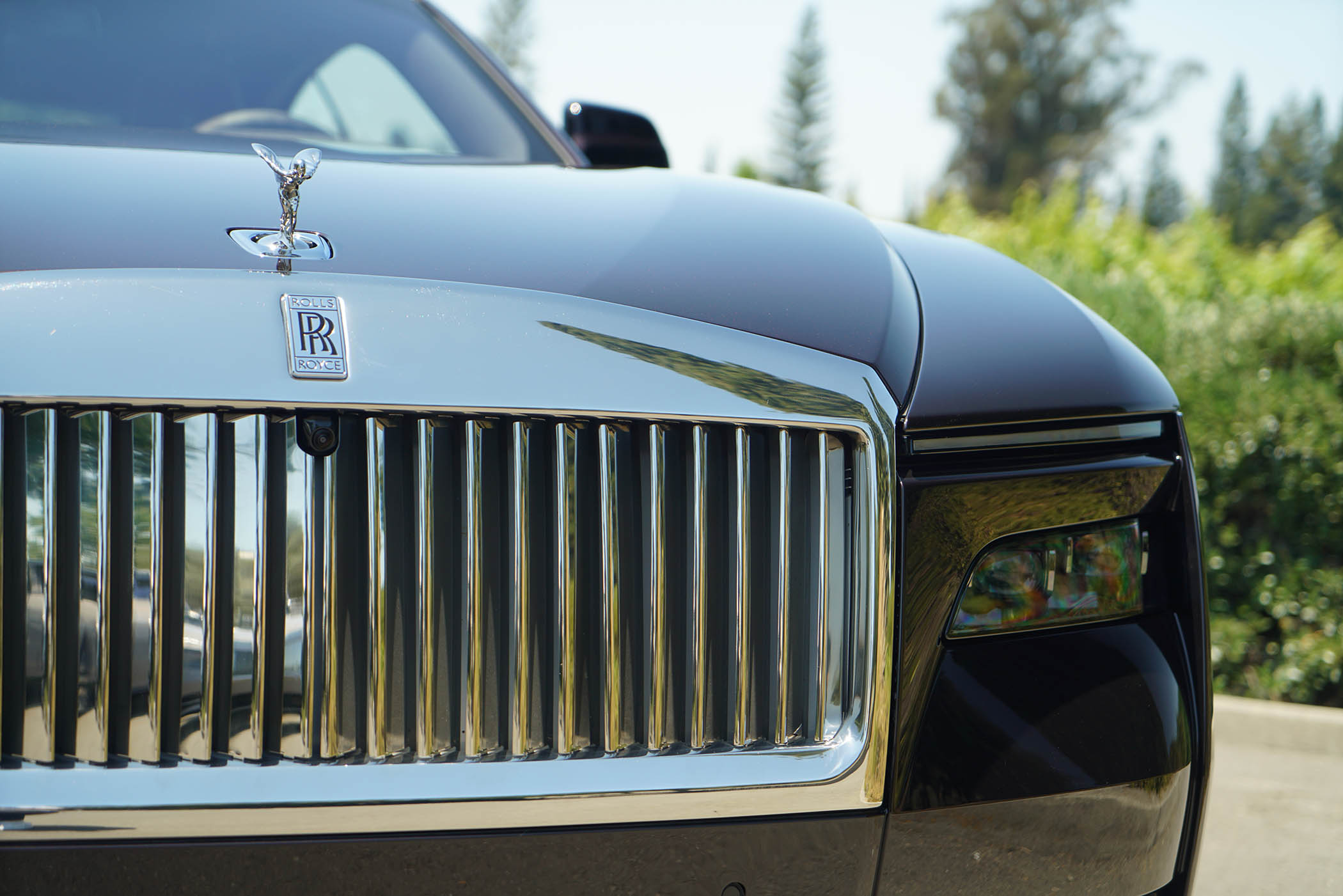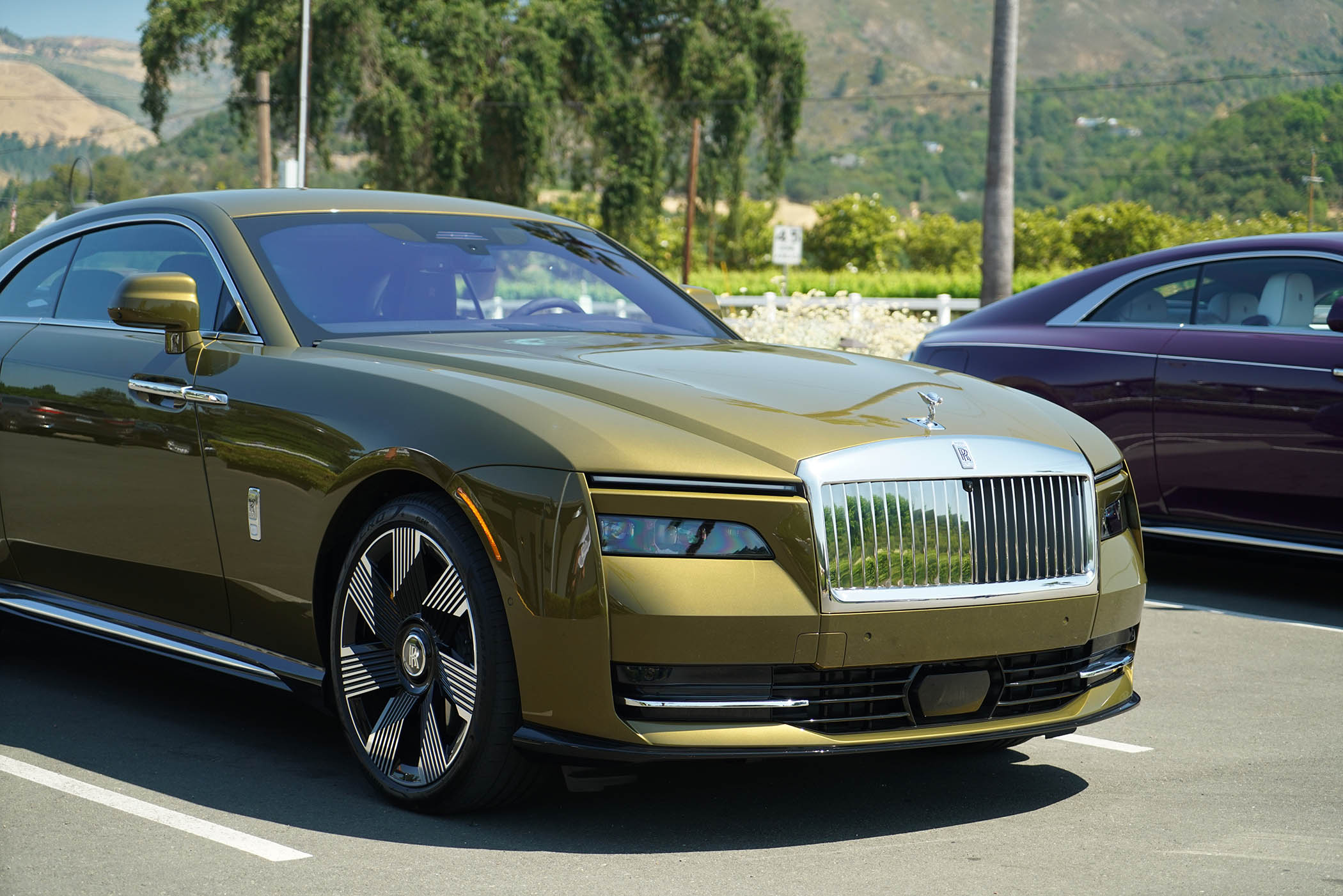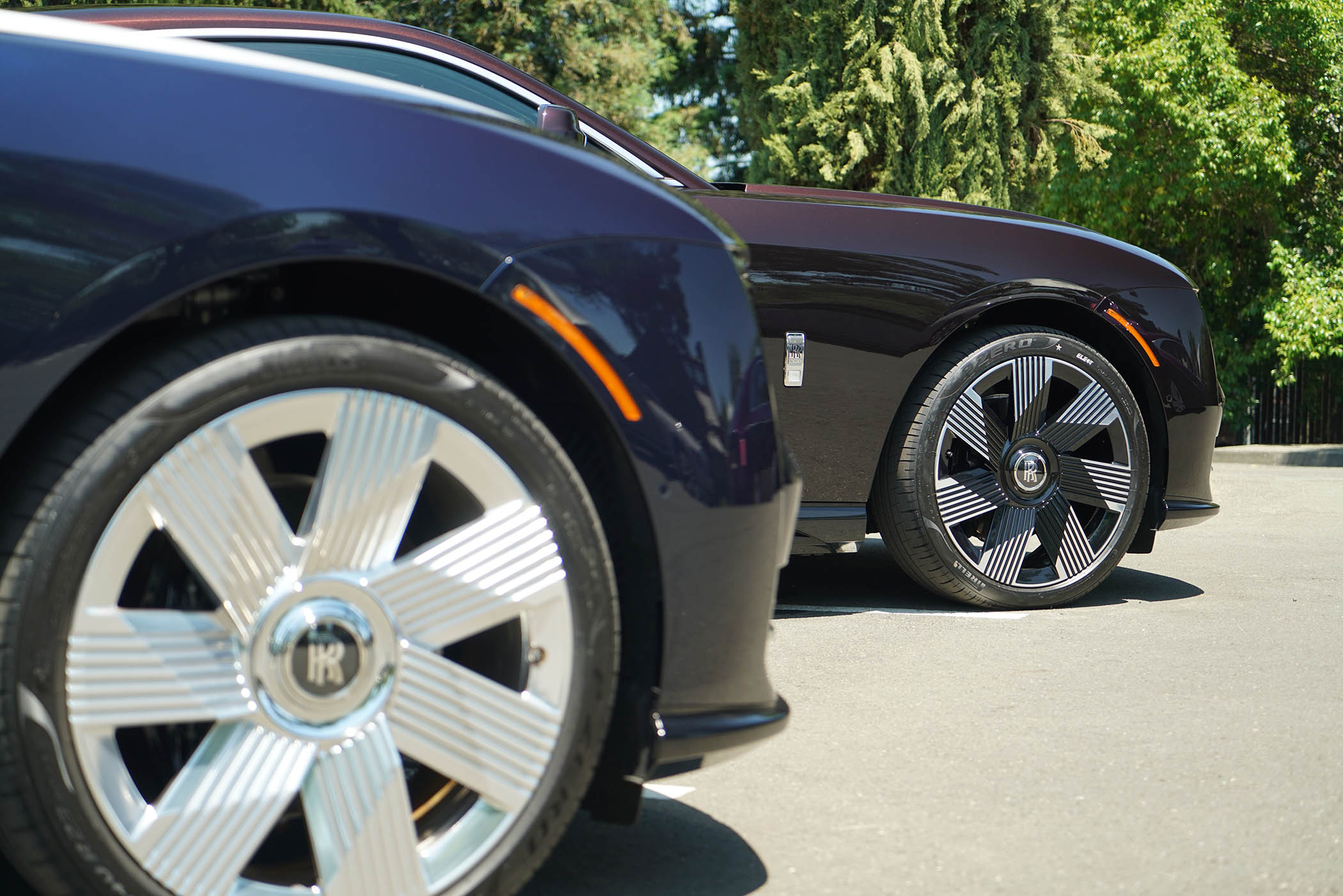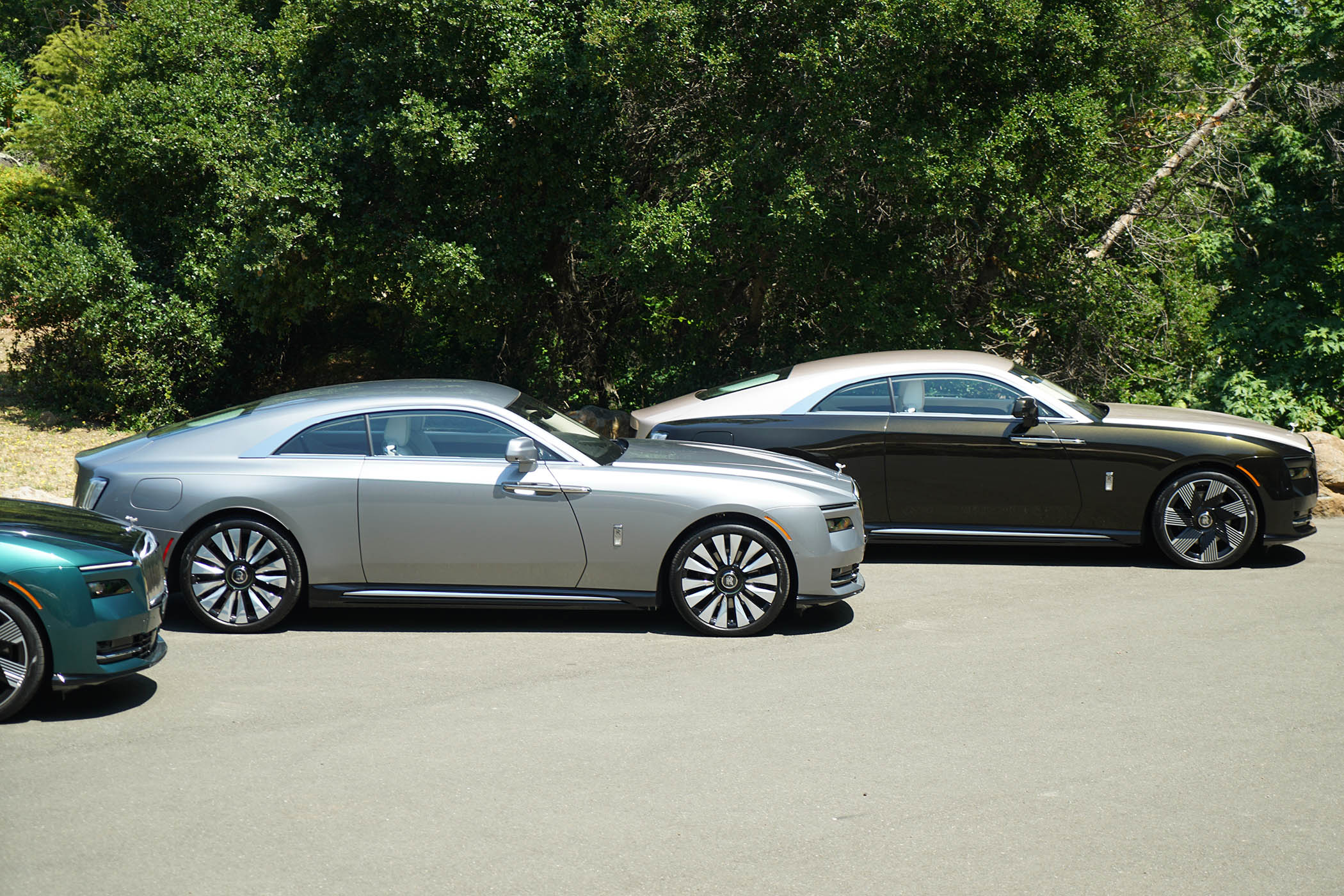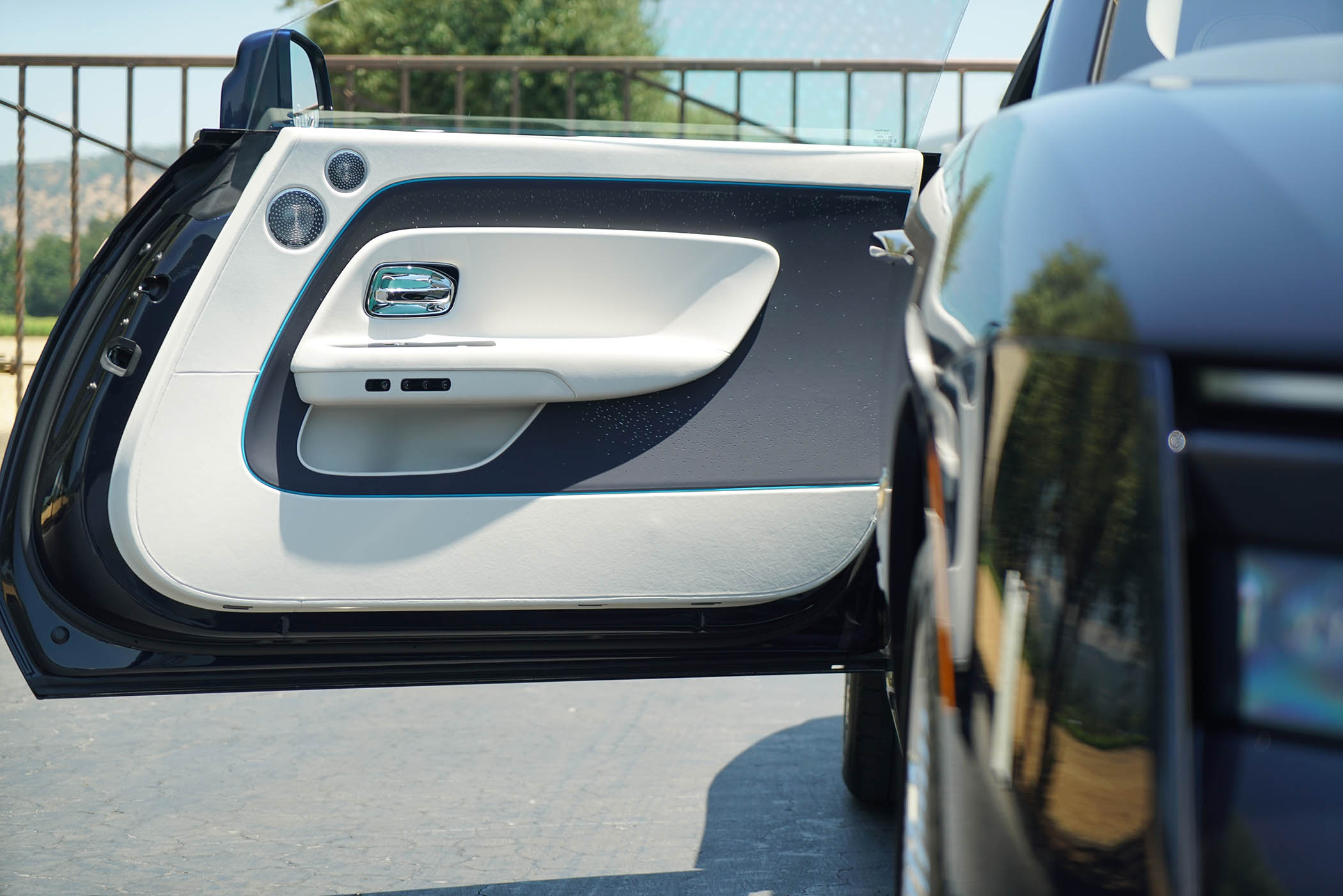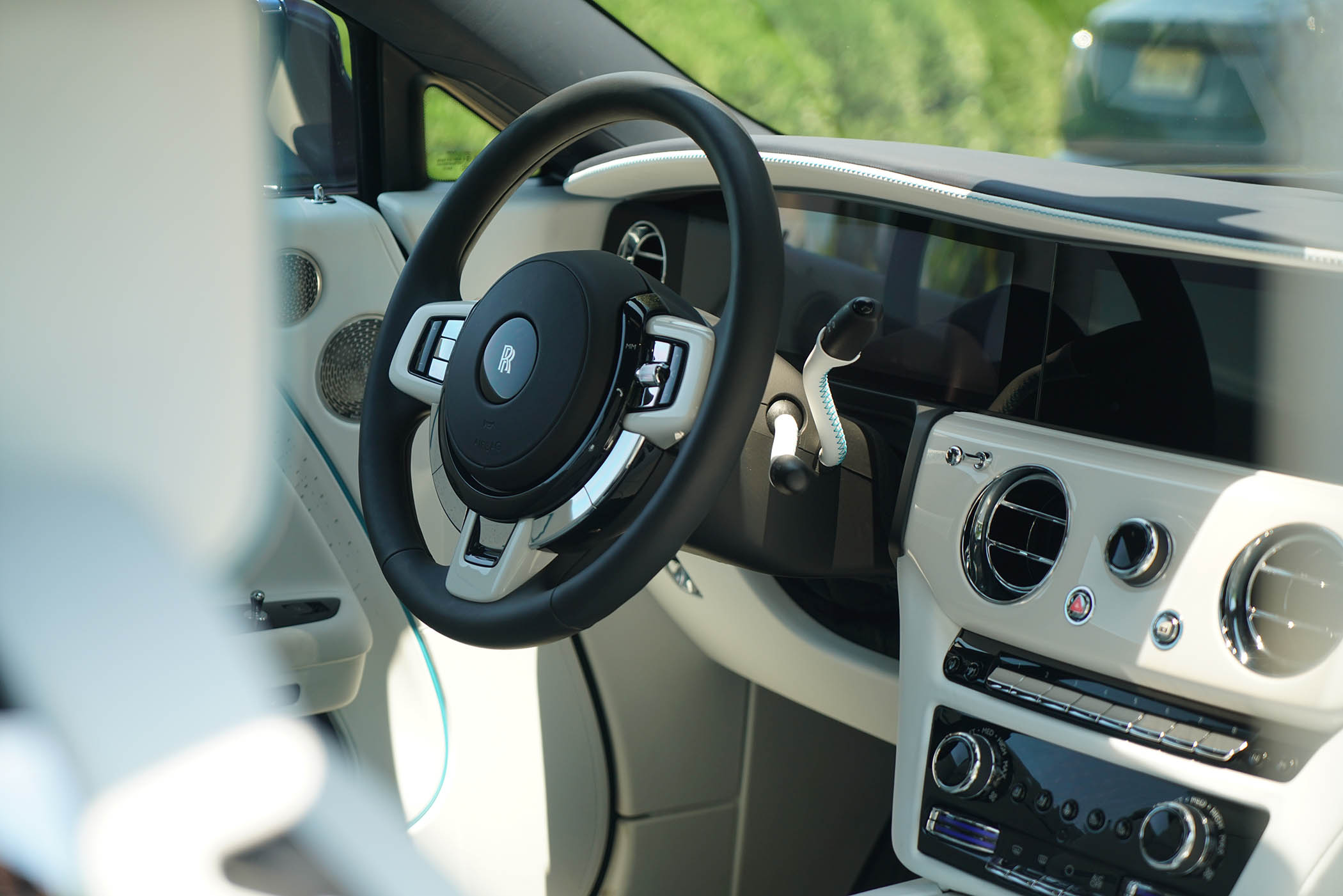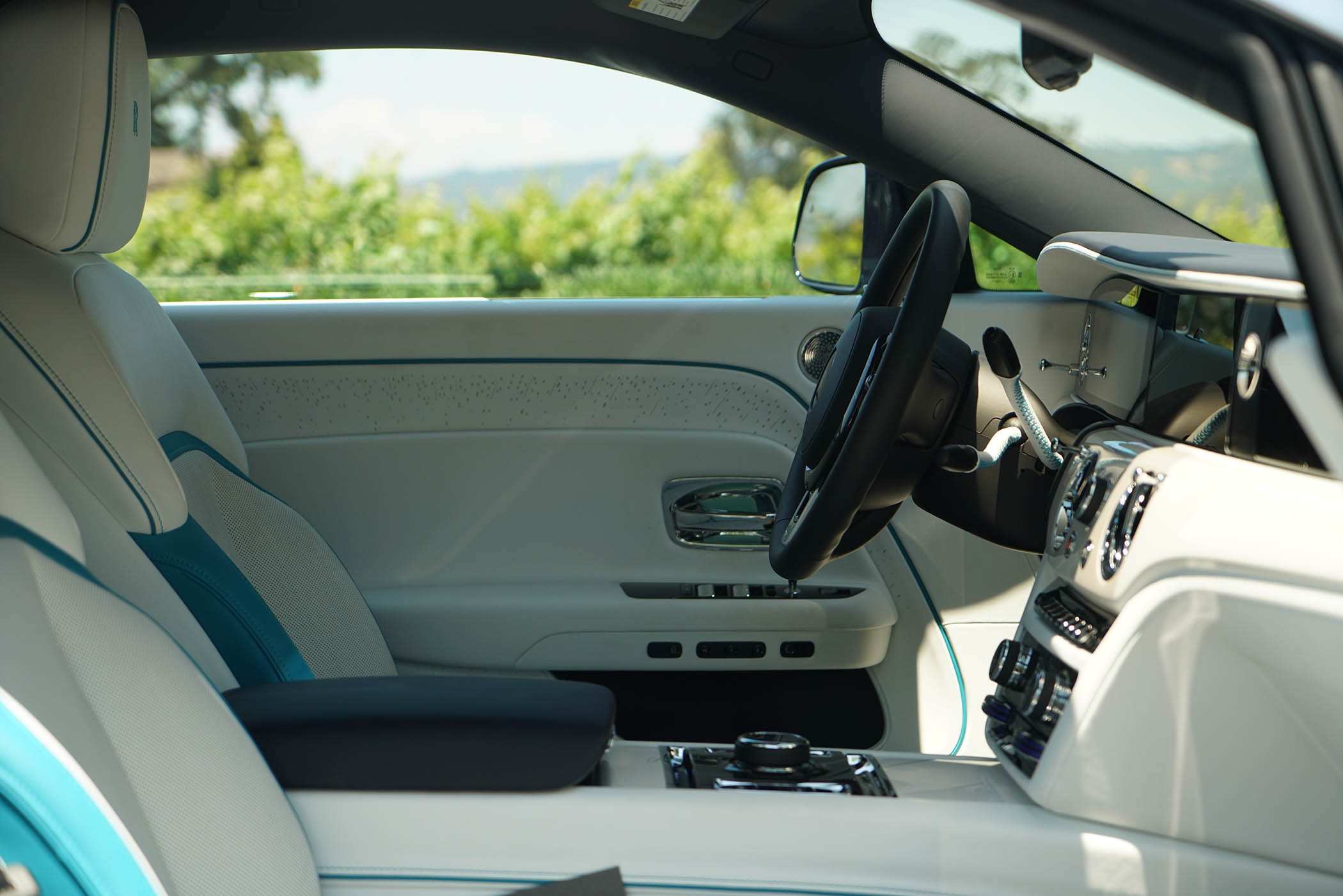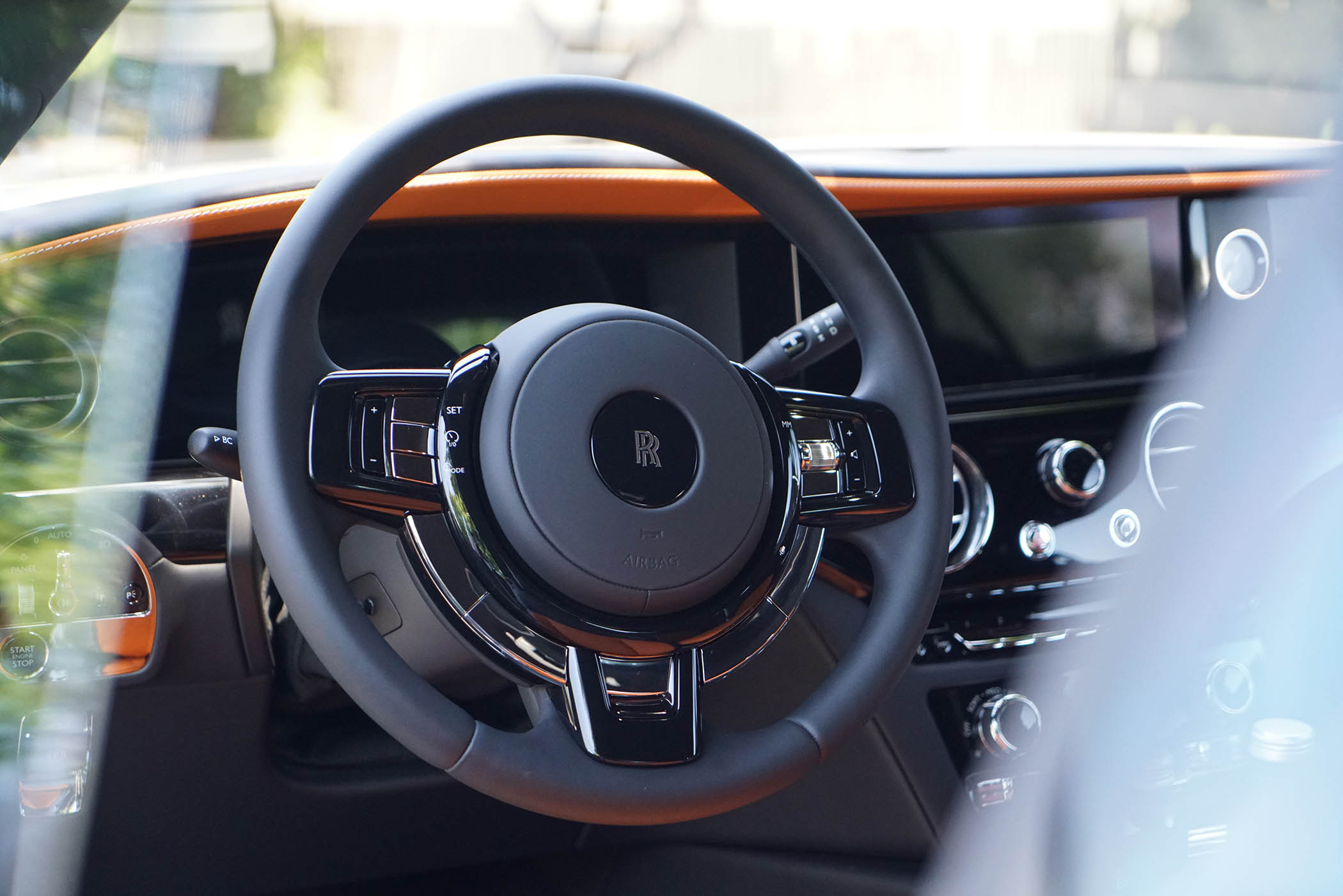 Rolls-Royce Spectre is Art, And First True Ultra-Luxury Electric Coupé to Land Without Compromise
Images and words by Atif Kazmi for Por Homme
Just a few short years ago, car brands were rushing to unveil their plans for an all-electric future. Most started with clean slates, giving us all-new designs that set the tone for what the next generation of vehicles will look like. When you're churning out thousands upon thousands of cars per year, there's room to experiment. So if you throw something against the wall and put it out even half-baked, chances are you'll still sell some and probably find customers that are content. For a brand like Rolls-Royce that closed 2022 with just a little over six thousand cars sold, the room for compromising design is nonexistent.
Years of dedication by the British marque and countless sleepless nights have resulted in the creation of this, the Rolls-Royce Spectre. We took a trip out to California's Napa Valley to experience it firsthand, getting a chance to soak in its beauty but also its capabilities.
Between the testing phase of the Spectre starting in September 2021 and its full unveiling a year later, Rolls-Royce logged over 1.5 million miles. It had pushed the Spectre through every terrain and weather condition imaginable, making the roads in and around Calistoga seem like a stroll down Rodeo. But of course, making an effortless, refined driving experience is the name of Rolls-Royce's game.
The Spectre lives in what should be Rolls-Royce's most natural state. Exhaust notes never appealed to customers of any Phantom, Ghost or other and with an all-electric powertrain, the Spectre's likely the most muted cabin in double-R history. Even if a gated V8 was raging down the road ahead of you, chances are you might miss most of it. There's also about 375 pounds of sound insulating material throughout so that goes to show just how shielded a customer might be from the elements.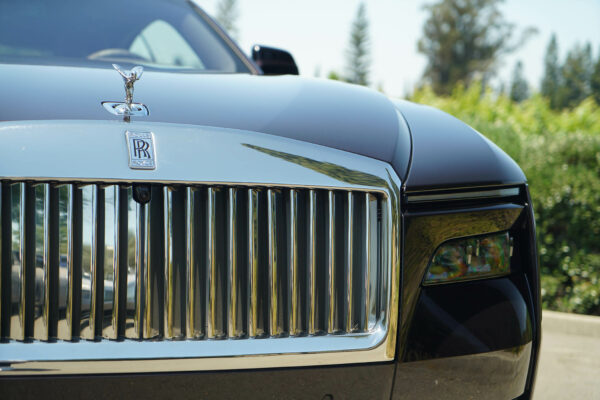 The Spectre commands attention without being a slave to it. This is indeed the electric-minded "architecture of luxury" and the spiritual successor to the Phantom Coupé. Drag co-efficient is just 0.25 and it's achieved with help from every detail of the exterior, including the redesigned Spirit of Ecstasy. Under the icon sits a tall, wide illuminated Pantheon grille. The headlights help to create a new form language, cutting straight across the top of the grille to create what Rolls-Royce Design Director Anders Warming calls a "distinct horizon". The short overhang up front stretches the axle-to-drive channel. These are the largest, pillarless doors to ever come out of Goodwood and they open and close at the press of a button. The vertical bow line running along the all-aluminum body takes us right through to the Spectre's fastback. This swooping roof helps with aero but more importantly, harps back to classic Rolls-Royce coupes. The car is confident and upright at the front and lower waft line. Everything else gracefully falls towards the back behind that strengthened front, much like a racing yacht.
At standstill, the Spectre's exterior presence is pure art. This was the first intention for Warming and team. The lowered seating position and higher dashboard help to create an intimate driving experience and looking over the long bonnet beyond the Spirit of Ecstacy is worth the price and then some. In our time behind the driver's seat, there's some limited visibility at 10 o'clock. In most instances, this doesn't come into play, especially considering that any oncoming traffic will notice you from a mile away.
To create an electric powertrain for ultra-luxury buyers is no easy task but Rolls-Royce has brought along its magic carpet ride and elevated the electric car segment along with it. The Spectre glides on the road and though it's got plenty of instant torque tucked inside two electric motors, the power's tamed and purposely delayed to create an increased sense of waftability.
Bespoke First, Electric Second
The Rolls-Royce Spectre is the most connected car in the brand's storied history and a true blend of art and technology. Iconic Starlight headline inspires the Spectre's Starlight Doors which incorporate nearly 4,800 softly illuminated stars and extend all the way back for rear passengers to appreciate. Commissions can opt for hand-crafted Canadel paneling made from a range of woods. Located on the passenger side of the dashboard is Spectre's Illuminated Fascia which showcases the Spectre name in a sea of over 5,500 stars.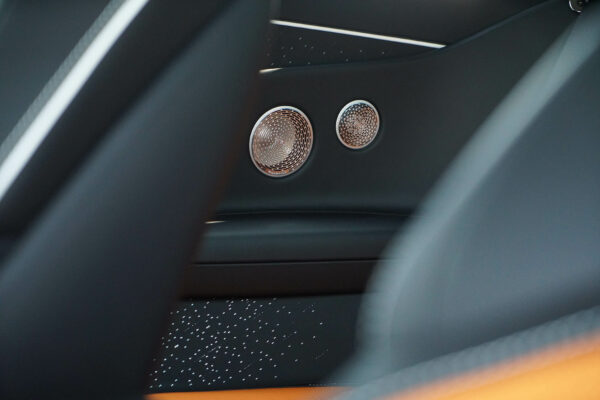 In true British fashion, the all-new front seat features lapel sections that can come in contrasting or matching colors to the main base. These are just some of the ways customers can further customize their Spectre. The Bespoke optioning is almost endless.
For Customers, New and Old
Though Rolls-Royce didn't share exact numbers, there's already been a tremendous amount of preorders for the Spectre. Of them, forty-percent are set to be first-time Rolls-Royce owners. They've gotten to know the brand and are sewing in with the help of Whispers, the tech and community hub for Rolls-Royce owners. Inside, you can track progress of your upcoming order, check out tailored content, and even take advantage of an exclusive concierge service. The killer feature might be the ability to reach out to any user through the platform, making this one exclusive members club.
Charge at Home, Sail the Road
Regardless of your ownership history, the next Rolls-Royce to land is an electric and with it comes some welcomed adjustments. Most Rolls owners drive around three thousand miles a year. So with an estimated 260 miles range, you can likely go weeks without a charge. But when you do need to juice up, you'll be doing it from the comfort of your garage or driveway, rather than a gas station. The convenience and safety factors will speak volumes for affluent customers ready to step into an ultra-luxury electric car.
This also means single-pedal driving for added efficiency is great to have but it's likely not a concern on most days. Rolls-Royce gives you the option to enable this through a "B" button on the gear level. It's not the snap-your-head-to-the-wheel regenerative, instead aiming to strike a balance between efficient and effortless.
The 2024 Rolls-Royce Spectre is a wondrous coupé, one that would deserve praise even if it weren't all-electric. Pricing starts at $420,000 but expect most builds to break the $500,000 mark. The Spectre will begin landing to customers later this year. See more of it in the gallery and reach out to your nearest Rolls-Royce showroom for more details.