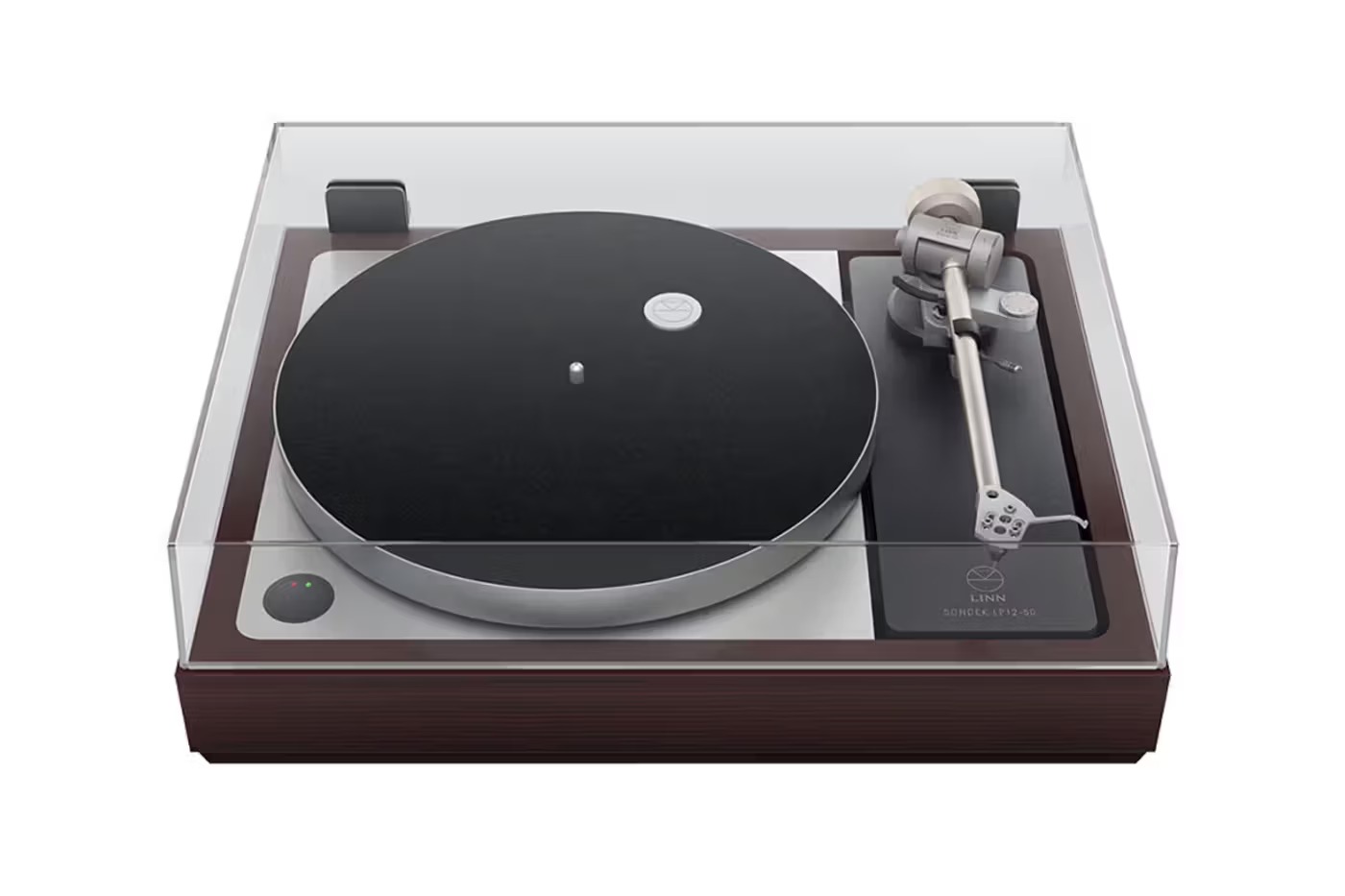 Linn, the Glasgow-based music system manufacturer, collaborates with San Francisco-based design firm LoveFrom, to release the limited edition Sondek LP12-50 to celebrate the model's 50th anniversary. The collaborative project reimagines Linn's most iconic turntable with new materials and a new look.
The Sondek LP12-50 features precision-machined aluminum hinges, a machined power/speed button, and acoustic improvements by virtue of Linn's all-new Bedrok™ plinth technology. The tech uses extreme pressure on orthogonal layers of beech wood to create an ultra-dense wood with negligible resonance and serves as the isolating housing for the turntable mechanism.
Keeping with the brand's artisanal roots, each Sondek LP12-50 is handmade and will bear the name of the builder who assembles, tests, and packs it at Linn's Glasgow factory headquarters. And each turntable will come with an embossed aluminum plaque with the edition number and builder's name.
The LoveFrom x Linn Sondek LP12-50 turntable has a production run of only 250 handmade units, retails for around $60,000 apiece, and is expected to begin shipping between August 2023 and March 2024. For more information and to reserve a unit, please visit the Linn website.