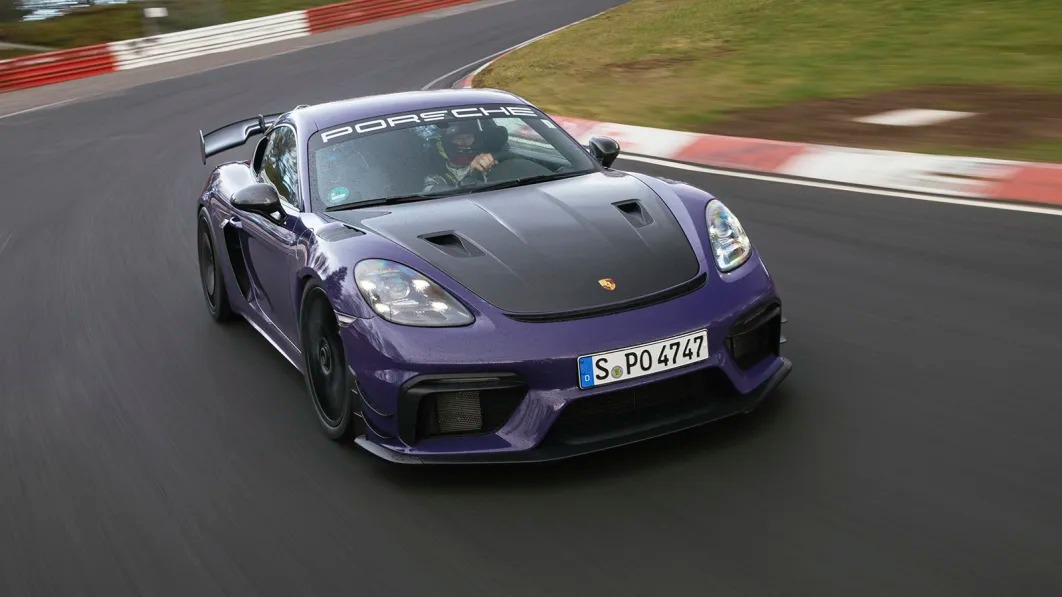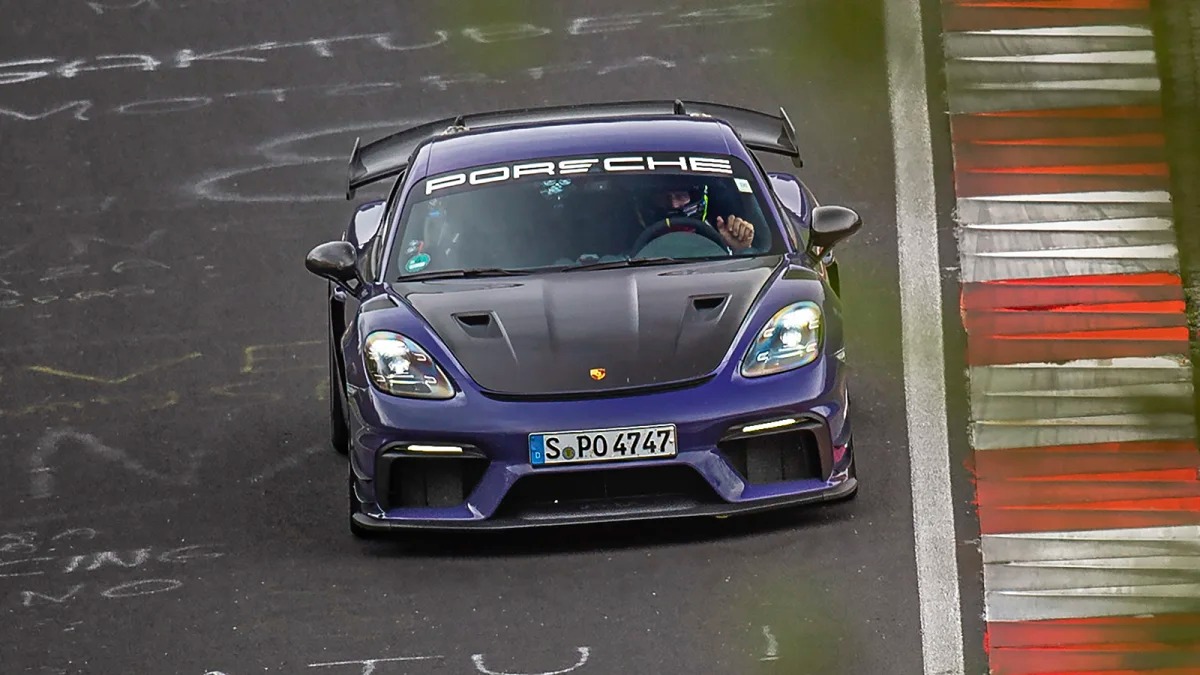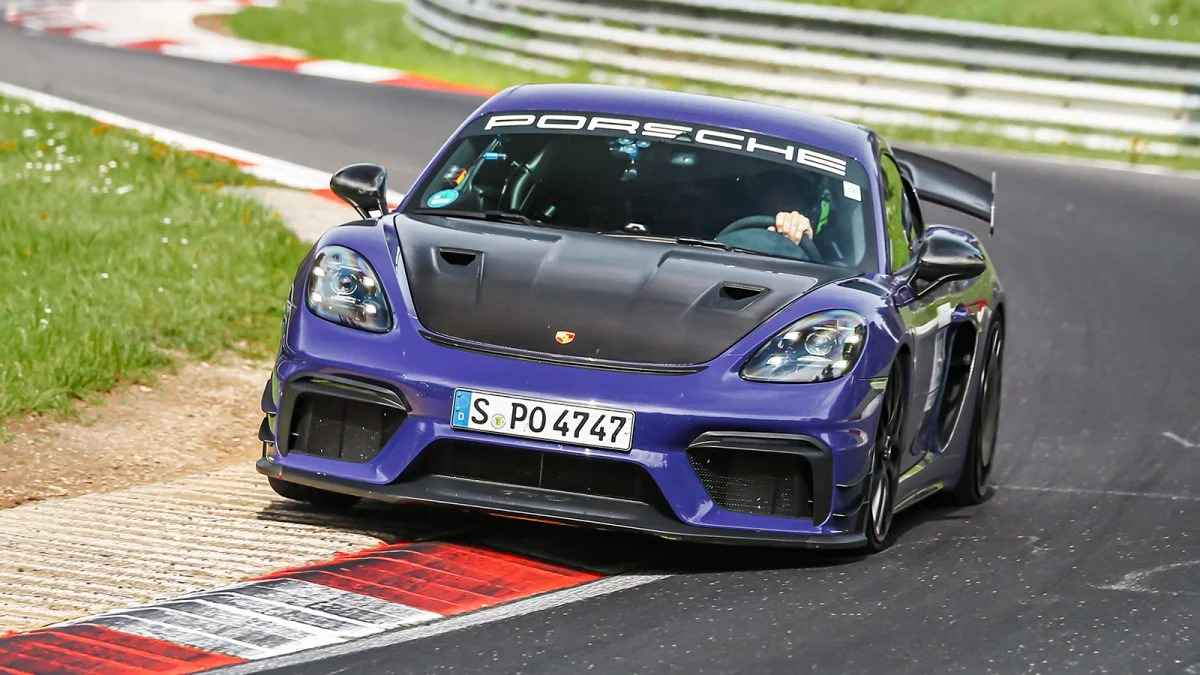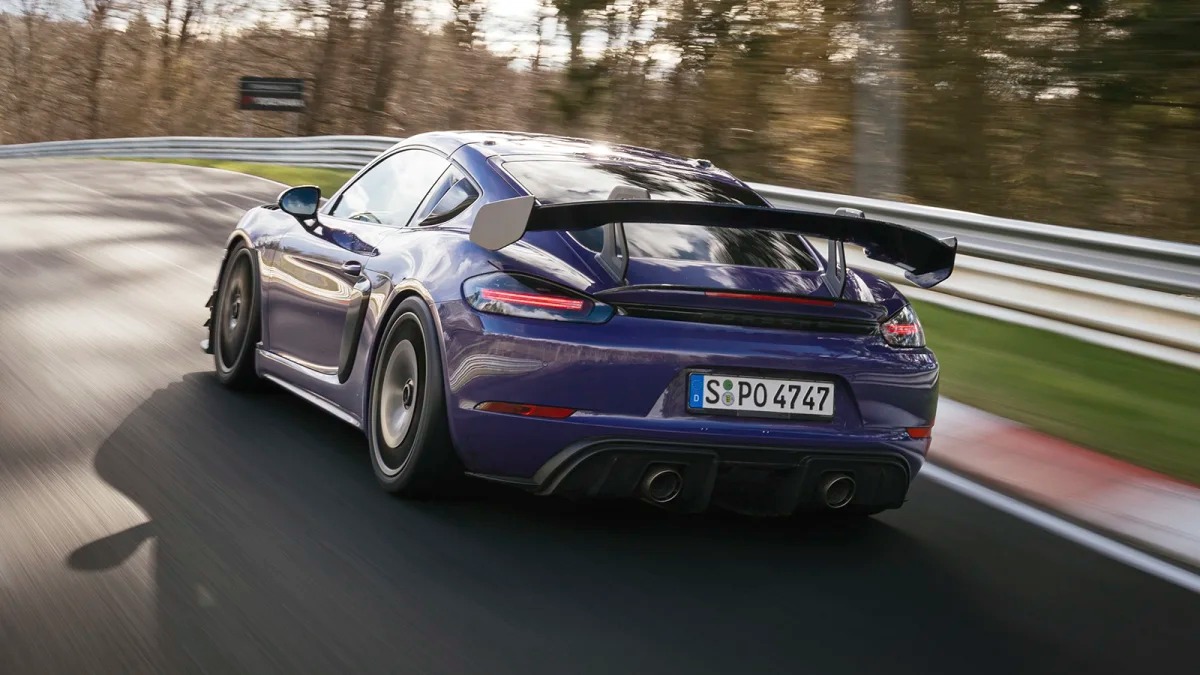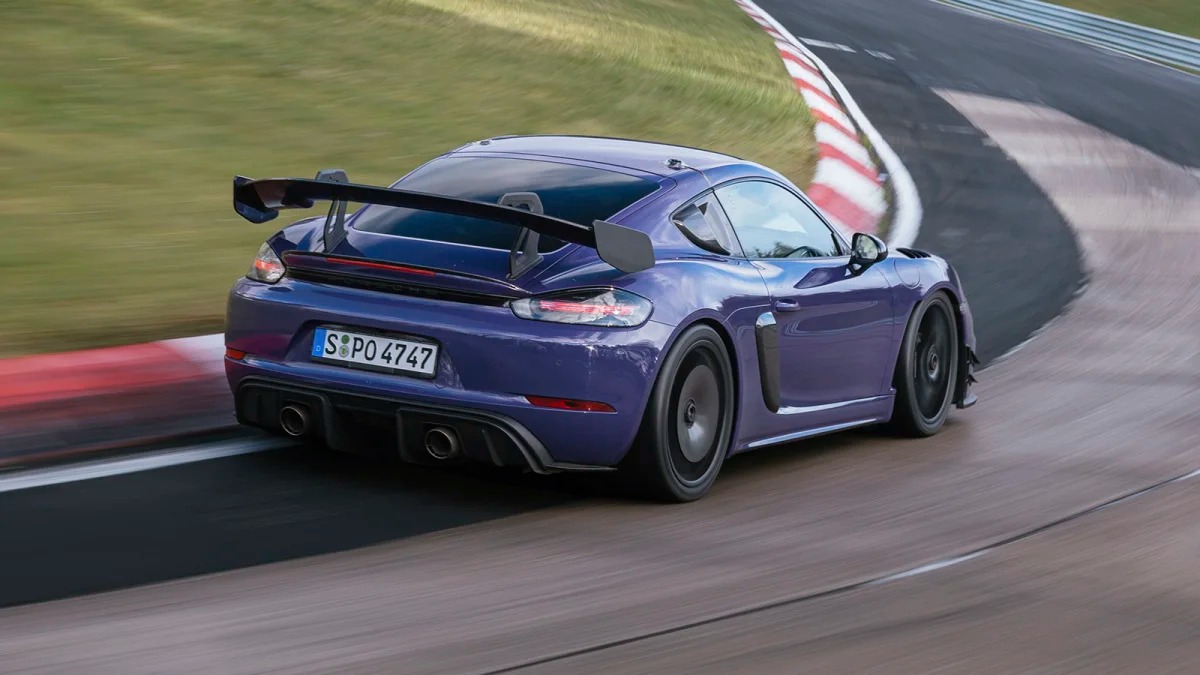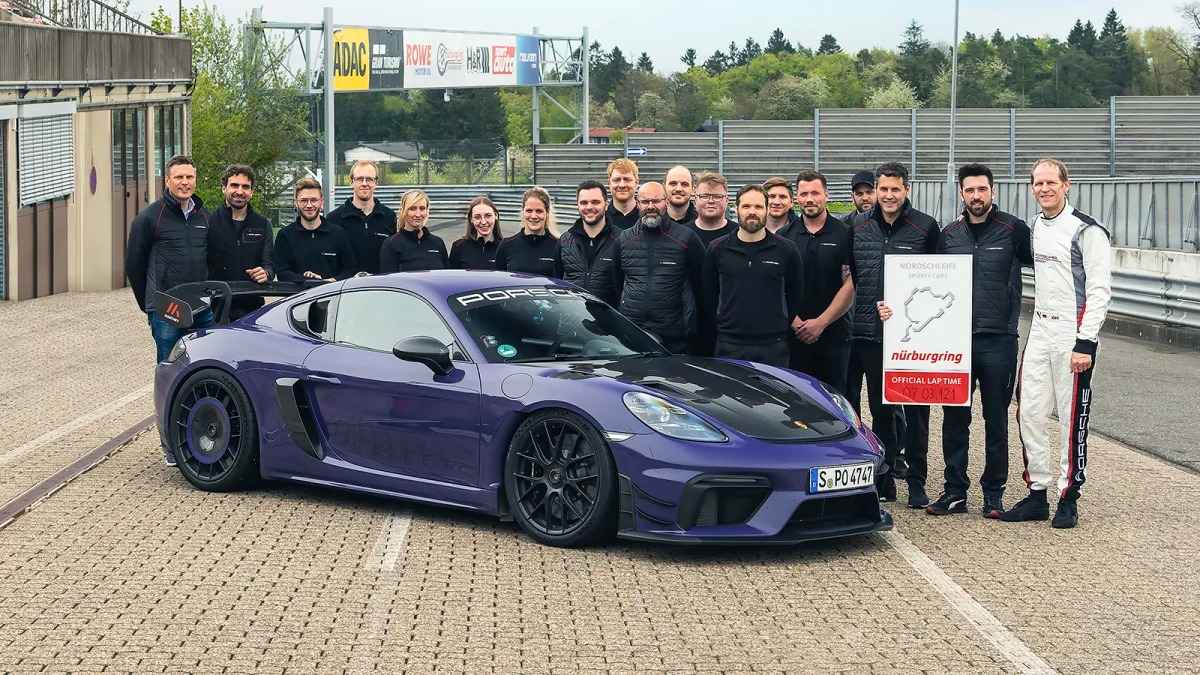 Porsche just announced the Manthey Kit for the 718 Cayman GT4 RS. The race-optimized performance kit focuses on aerodynamic and chassis component upgrades and was a collaborative project between engineers at Porsche Motorsport and the Nordschleife specialists at Manthey.
The Manthey Kit comes with wide-ranging upgrades that include front flaps, new air curtains, wheel arch Gurney flap, carbon underbody with diffusers, a four-stage adjustable 3.34-inch wider rear wing with a new wing blade and larger endplates, carbon-weave reinforced rear engine cover finish, CFRP rear wheel aero discs with optional decorative film, and an inverted coilover suspension set-up.
Optional features include special racing brake pads, Illuminated door sill guards with the Manthey logo, track-designed towing loops, specially designed CFRP rear spoiler attachment, and front wing wheel arch vents.
The modifications allowed the Manthey Kit-equipped Porsche 718 Cayman GT4 RS to complete a lap at the Nordschleife circuit at the Nürburgring in 7:03.121 minutes, 6.179 seconds faster than the base 718 Cayman GT4 RS. At 200 km/h, with the rear wing set to Performance for track use, the total downforce increases from 89 to 169 kilograms.
The Manthey Kit will be sold by Porsche Centers worldwide, with a launch planned for December 2023. Porsche has yet to reveal the availability or pricing details for the Manthey Kit for the Porsche 718 Cayman GT4 RS performance package, but expect updates to come out in the coming months.