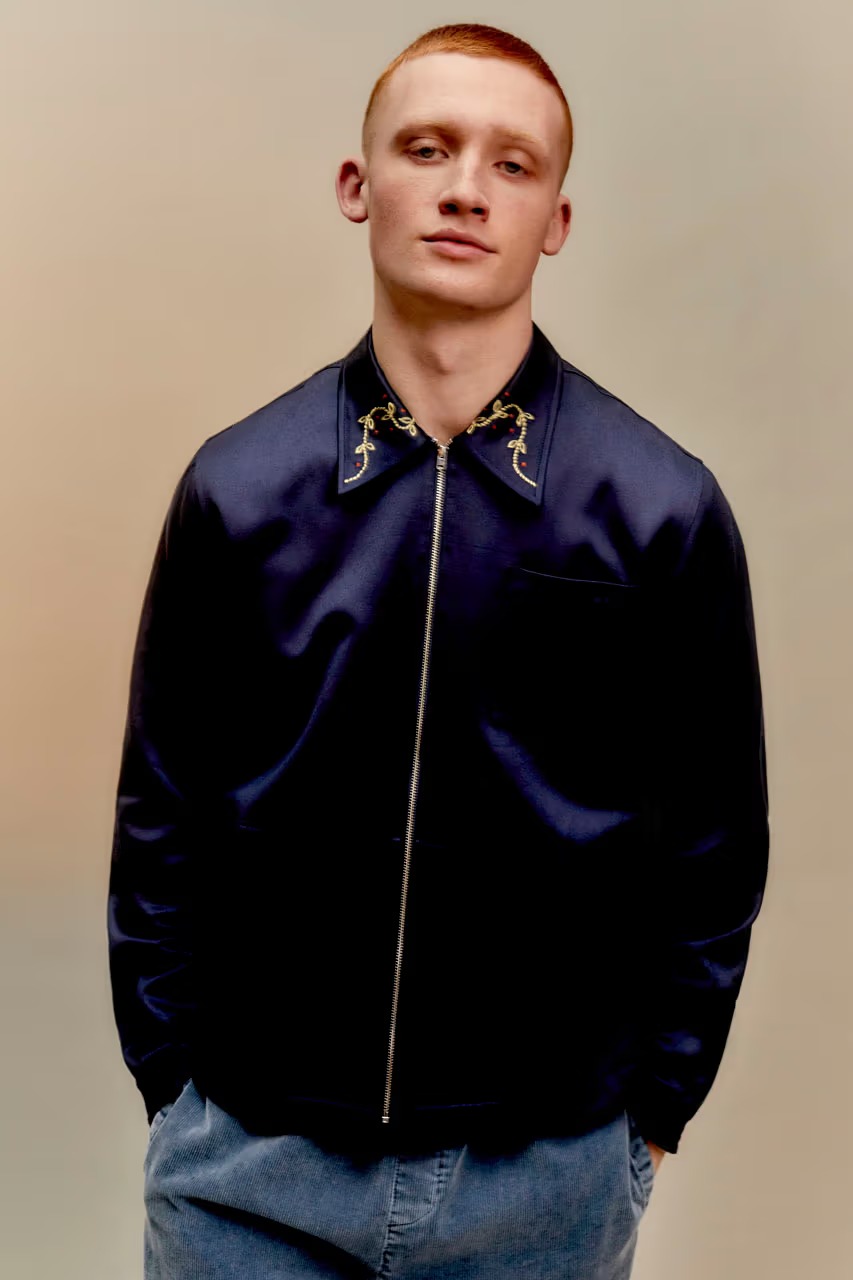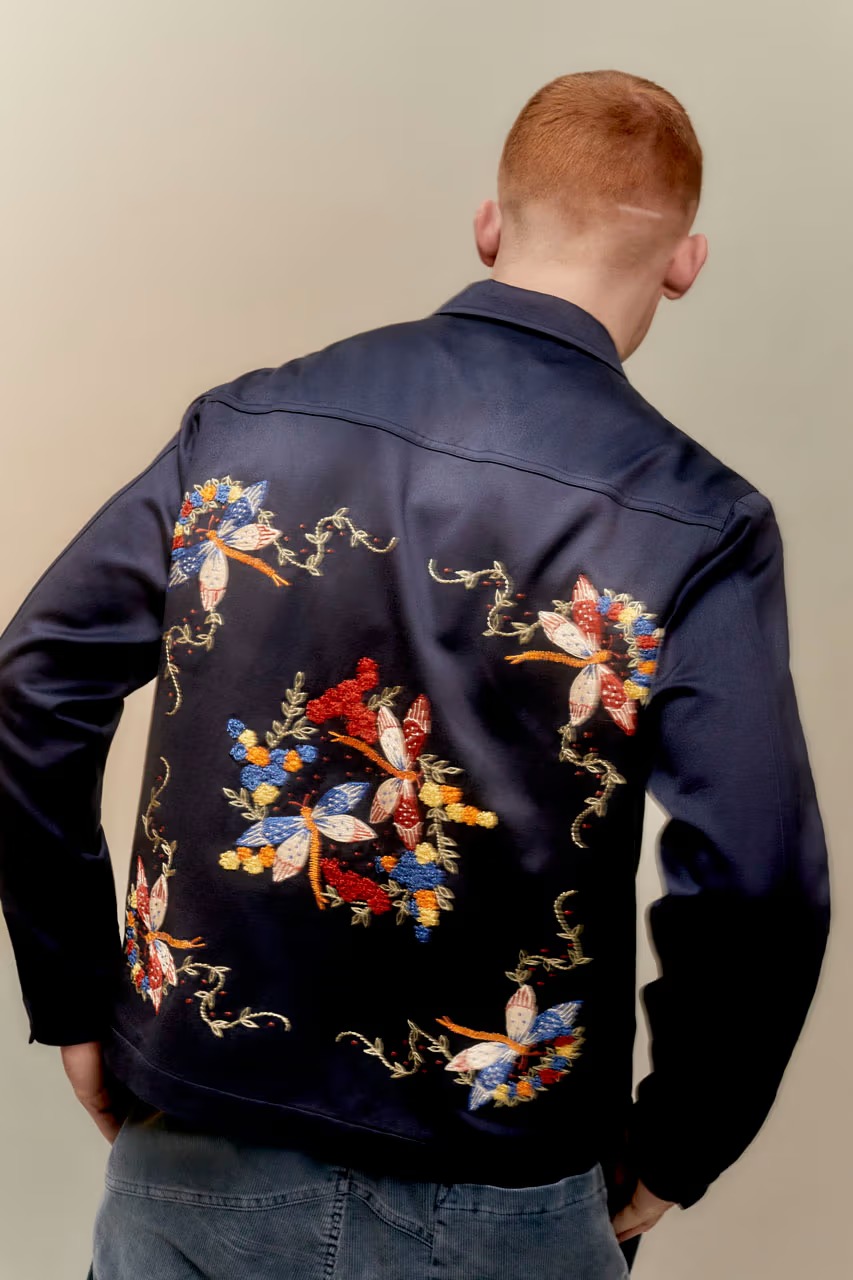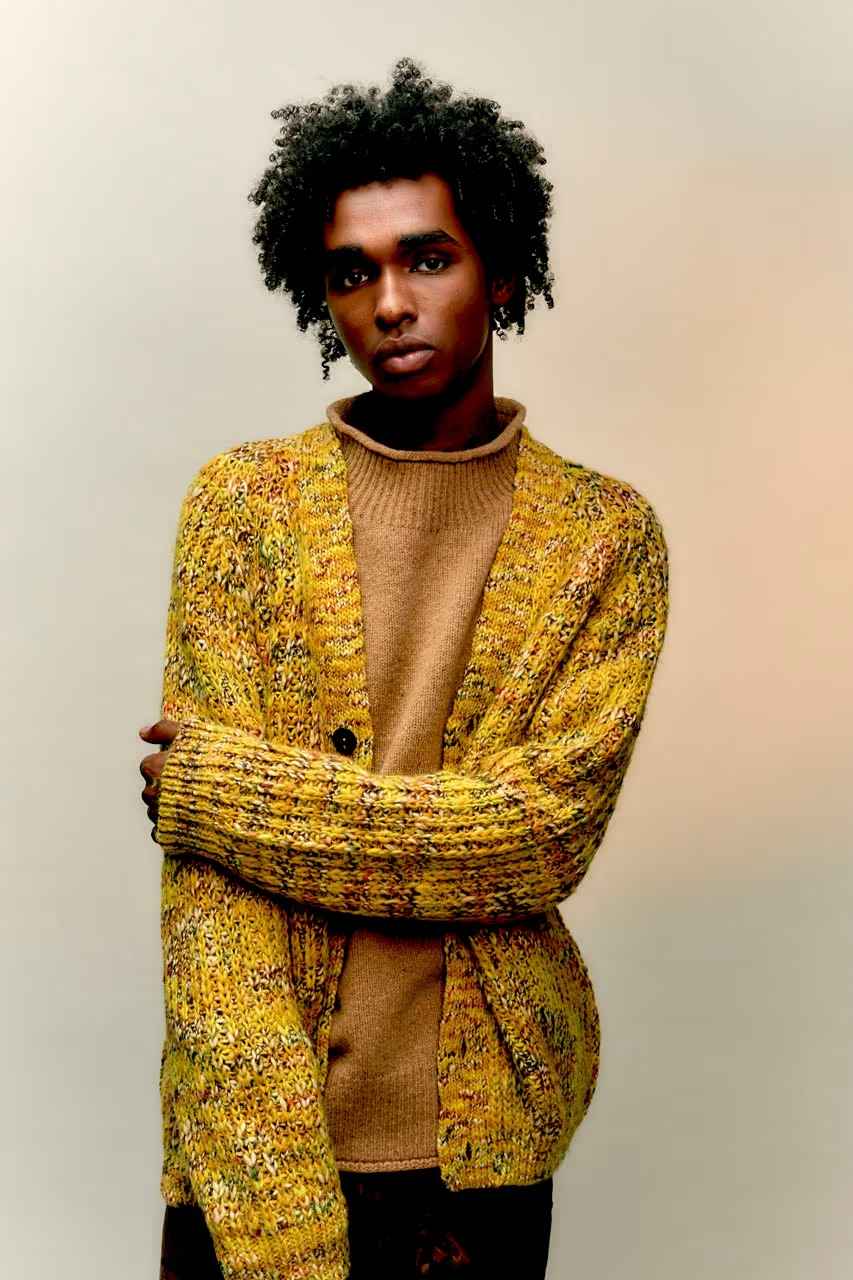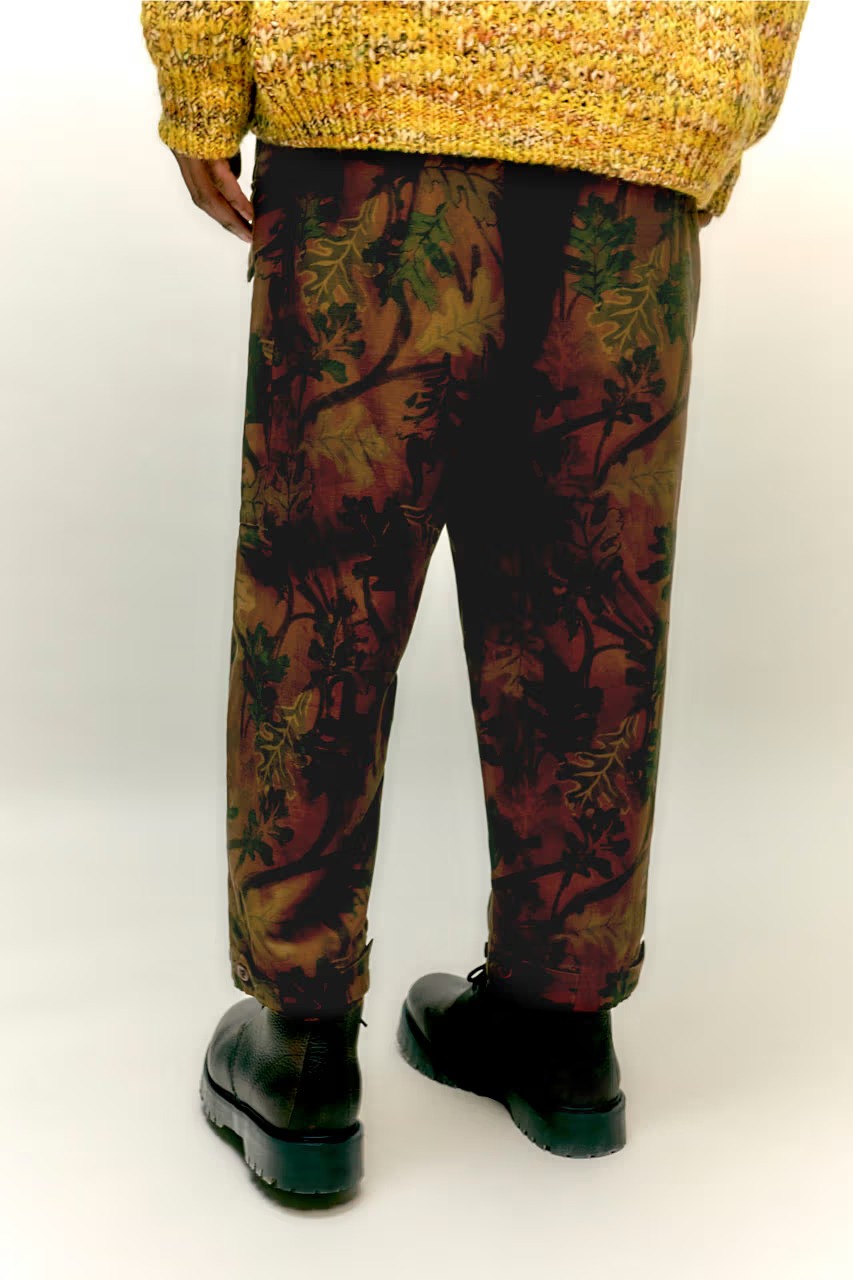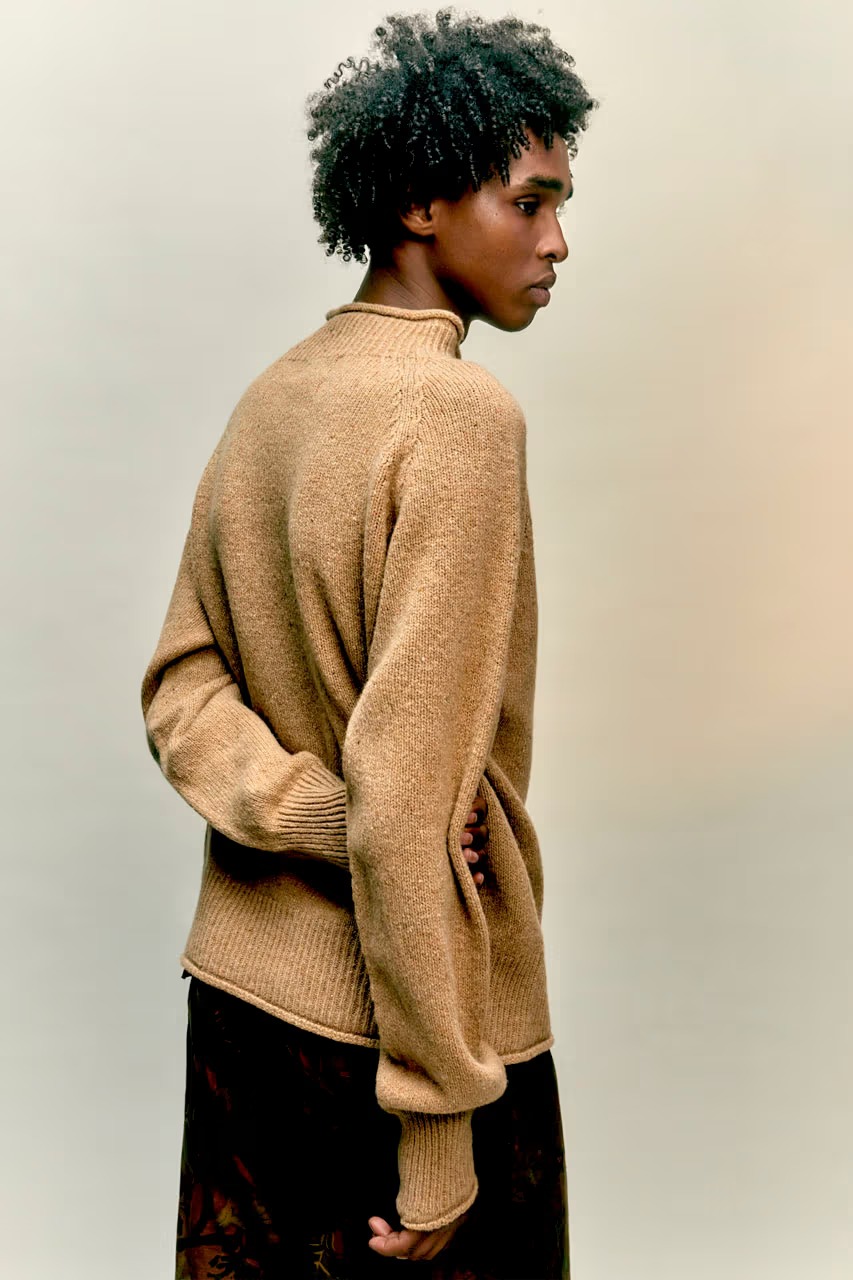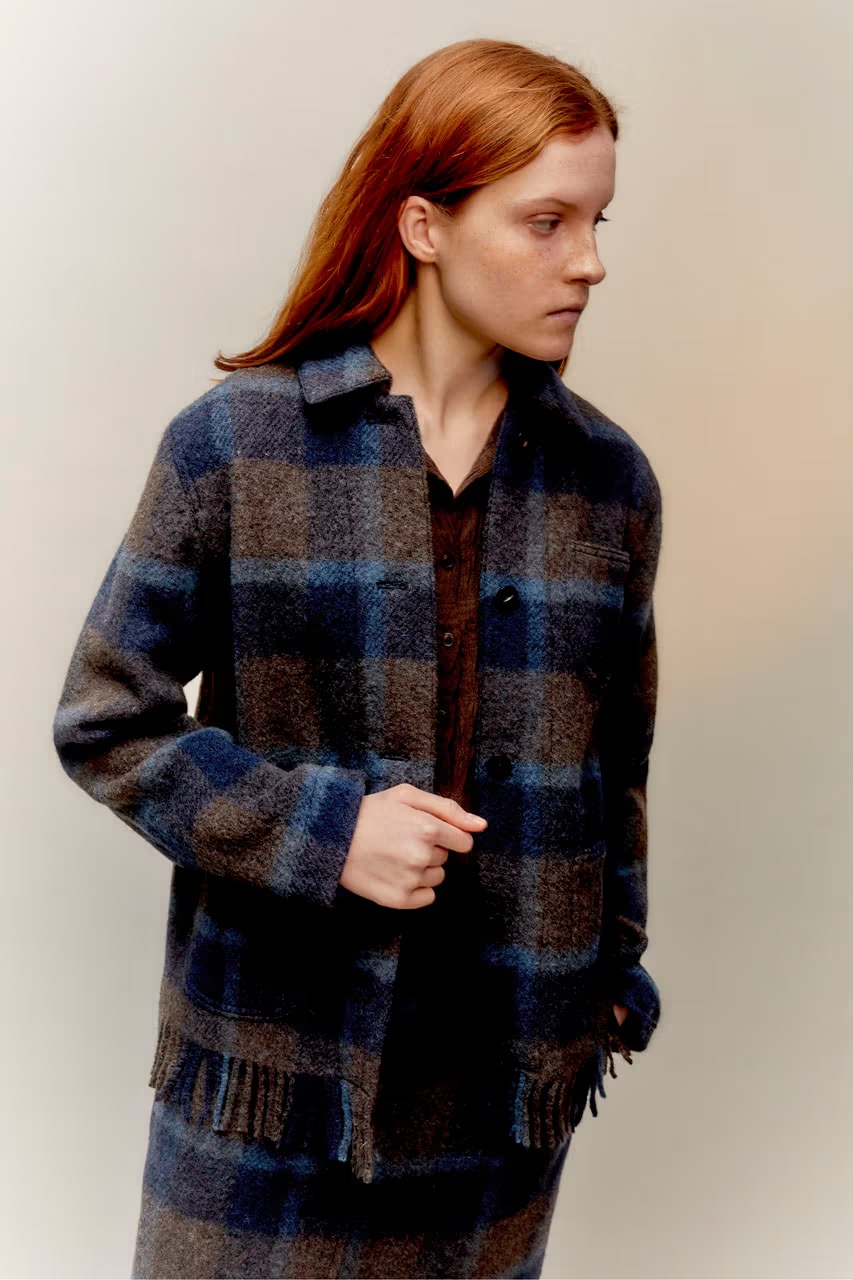 YMC, the London-based brand founded by Fraser Moss and Jimmy Collins, started off as a workwear and military-inspired line that has since expanded into a unisex brand that delves into the global cultural zeitgeist for its inspiration. Its Fall/Winter 2023 collection is no different; this time, YMC's collection is filtered through the lens of California's late '50s and early '60s culture and environment.
YMC's Fall/Winter 2023 collection of outerwear, pants, and dresses boast a rich palette of blacks, browns, reds, yellows, navy, greens, and tans. Materials in the form of recycled fleece, heavy natural Melton wool, vegetable-tanned leather, indigo-dyed wool, lightweight ripstop, ultra-fine poplin, and woven cable-knit constructions mark the collection.
Highlight pieces include an Erkin Eco Down Long Coat, Lightweight Poncho, Embroidered denim tops, knitted headgear, heavy brown jacket with rope detailing, and an embroidered deep blue zip-up shirt. Beach shirts, wool waistcoats, biker jackets, and handkerchief tops complete the period-inspired collection.
Check out the entire YMC FW23 collection in the lookbook. For more information on other YMC collections, check out the YMC website.