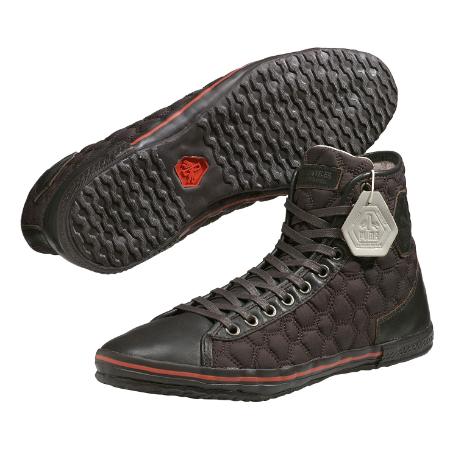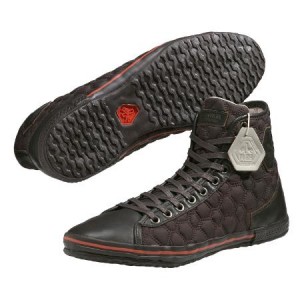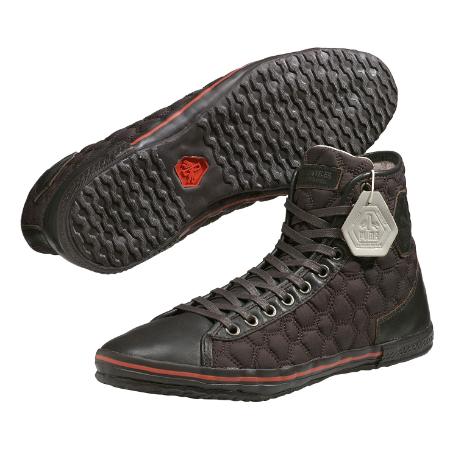 Last month, we covered Puma's collaboraton with Alexander McQueen for the Puma AMQ collection.  Well, Puma has much more in store for you guys as far as amazing clothing and footwear goes.  Puma also has another upscale line called Rudolf Dassler, named after Puma's original founder.
The collection's filled with shoes and tops that dazzle and intrigue our every senses.  The Hesselberg in warm-black on warm-black is one of the most unique pair of shoes we've seen.  The textile and leather upper really mate well, giving us a taste of modern fashion perfection with a drop of timeless style.
I actually already grabbed a pair, hence the reason I felt compelled to gloat tell you about how amazingly comfortable and unique the Hesselberg truly is.  The Hesselberg's available in two colors:  warm-black on warm-black or gray-bronze.  Check out the stock images below!
Images after the jump
Puma Rudolf Dassler Hesselberg:
Price: $150