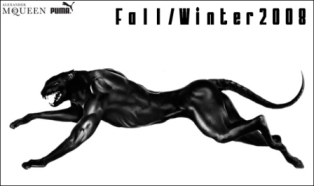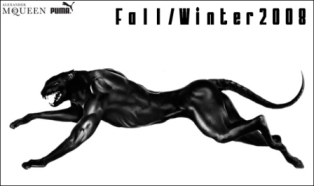 For the past few seasons, Puma has been collaborating with fashion designers to create some impressive footwear.  These designers currently include Mihara and our personal favorite Alexander McQueen, and have included Neil Barrett in the past.  We will be bringing more information about Puma's Sport Fashion collections, but for now, we're going to cover the Alexander McQueen collection.
Founded on the union of tradition and technology, the collection juxtaposes influences, delivering a visually contemporary line that is conceptually sophisticated and intricately crafted. The collection inspiration is derived from the human anatomy, specifically the human foot, with specific references to the tendon structures, vein formations and toe prints. The collection continues the study of anatomy through the exploration of body scanning and x-ray techniques.
This year's collection includes pieces such as the Tendon low in patent leather black, which is a bit different than how we've seen the style in seasons past.  The Spine mid Velcro has been introduced this season, showing the versatility of the brand and it's most distinguished designer.
The AMQ x Puma collaboration is signified by the ManCat logo, which represents the bond between the man, Alexander McQueen and the cat, Puma.  The signature ManCat tooth charm comes with each and every pair.
The collection will be arriving at select boutiques at the end of August.  We're highlighting some of our favorite pieces below, but head over to alexandermcqueen.puma.com to see the entire collection.
F/W 08:  Puma x Alexander McQueen: