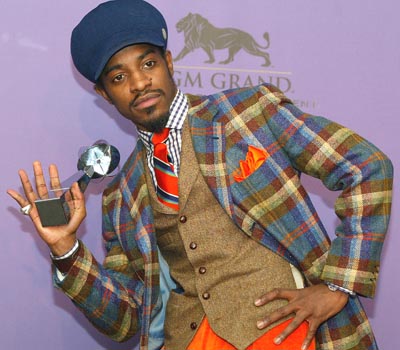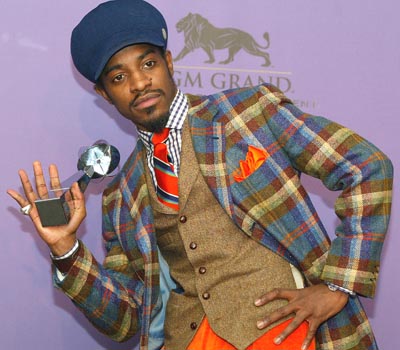 Who is Benjamin Bixby? No, actually you're probably asking yourself "what is Benjamin Bixby?"  As if having successful music and acting careers wasn't enough, André Benjamin (André 3000) is hoping that his new clothing line will give him one more reason to smile.  The oh-so stylish half of Outkast, his style has always been very eccentric and preppy.  He grew up in Atlanta, with the Gentleman of all gentlemen, Fonzworth Bentley.
Benjamin Bixby currently consists of 70 pieces, that André hopes to have at Barneys this coming fall.  The line is currently fully funded by himself and he's looking for a partner.  He's sketched the designs himself and has been to Italian factories and Parisian textile fairs.  Oh, and he's working on his solo album for the fall as well.
Read the entire piece at nymag.com.
Benjamin Bixby: