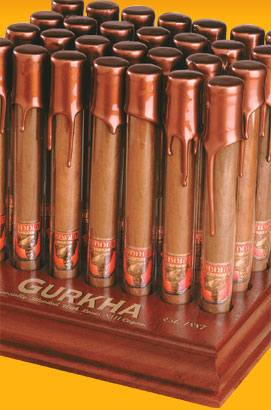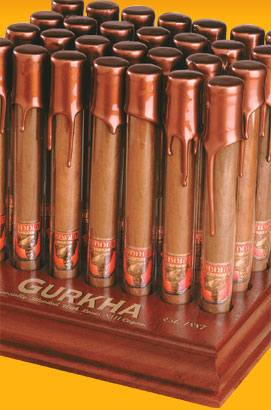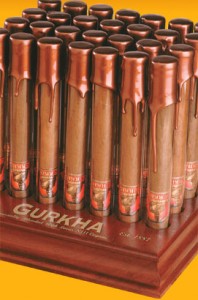 As the summer's winding down, there's still time to get in one or two BBQs before we put on our pea coats.  Put the burgers on the grill and relax on the patio with your family and friends and talk about how fast the summer went by.  When you have dead Presidents to burn, you're not going to light up just any cigar.
How about you go with a cigar company that is known for making exclusive high-end smokes catering to collectors.  Gurkha is the company known for their "Black Dragon" which was released in 2006.  There were only five case available and came in a hand-carved camel bone box.  The price?  A not-so shabby $1,150 each.  Not per case, people.  It was by each case and when one case has 100 cigars, we did the difficult math and figured out that it cost $115,000 per case.
Gurkha's released His Majersty's Reserve, which isn't as expensive as the Black Dragon.  Nonetheless, at $15,000 per box of 20 or $750 per cigar, they're this year's most expensive cigars in the world.  They're not going to produce more than 100 boxes, and why would you when made with the most expensive premium tobacco and then infused with an entir bottle of Louis XIII cognac?
Pull out your Black card if you've got one, people.  Otherwise, just stare at these beauties and admire the detail as we are doing right now.