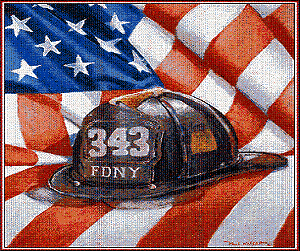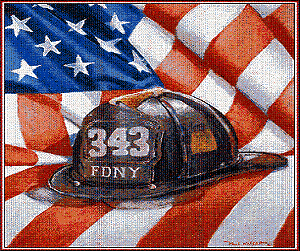 Today marks the seventh anniversary of the 9/11 terrorist attacks, first ever such attacks on U.S. soil in American history.  Being so close to Manhattan ourselves, the attacks have hit close to home for us.  We've seen close friends' family members being taken away in a way we never thought possible.  "Time heals all wounds" may be true for most things, but this is beyond anything the U.S. or its citizens have ever faced.
We have come out of it a stronger country, but 8:46 a.m. on September 11th, 2001 marks a time where entire United States fell to its knees in pain.  However, on that same day, leaders in the FDNY and NYPD emerged and helped save many lives and bring stability back to Manhattan.  Without their efforts and sacrifices, we could have lost more than the 2,700 lives we did in the WTC attacks.  We salute the FDNY and NYPD for their efforts and remember the firefighters that risked their lives to save others.
Please take a moment of silence for the nearly 3,000 people we lost on September 11th, 2001.