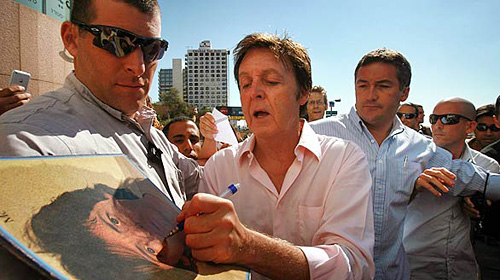 Sir Paul McCartney spends £1.5 million on security guards for concert in Israel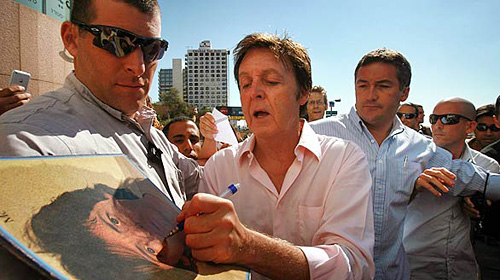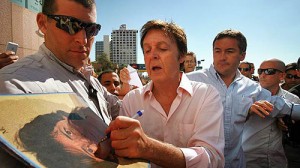 40,000 fans are expected to watch Sir Paul McCartney perform at Tel Aviv park in Israel later today. He has a strong following, but many are opposing the event. Sir Paul's gone on and spent roughly £1.5 million on police, officers from Britain's  MI6 and Israeli agents as well.
The event's to celebrate Israel's 60th anniversary, but it's facing Islamic opposition as well as opposition from extreme right-wing Jewish groups due to British "anti-Semetic elements."
Sir Paul's also hired three floors at the five star Dan Hotel for about £70,000. About twenty-one suites including the Royal Suite he'll be staying with his lady Nancy Shevell have been occupied.
It's been 43 years since Israel's government banned The Beatles from playing there amid fears the band would corrupt young fans. But earlier this year, Ron Prosor, Israel's ambassador to the UK, visited Liverpool and apologised to the band.
The security's been beefed up to keep the ex-Beatles' safety as priority, and we hope that the show is a success.
At the Church of the Nativity in Manger Square, Sir Paul lit a candle said: "This candle is for peace for all people all around the world, especially in Israel and Palestine."
Source: telegraph