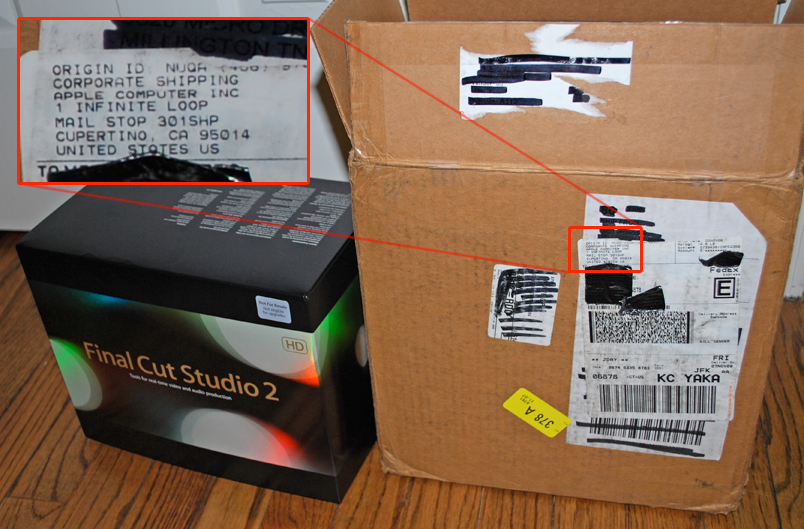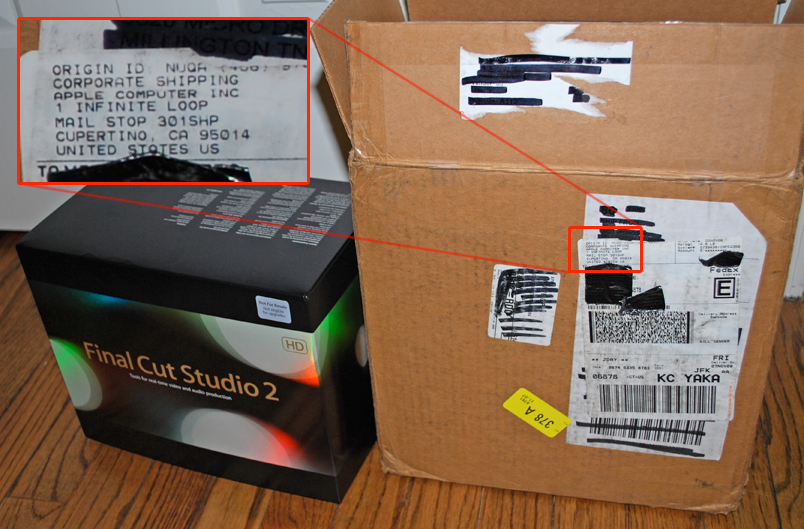 Merry Christmas, young man! You've just been blessed with a free copy of Final Cut Studio 2 straight from Cupertino.  A Greenwich High School wrote a letter to Steve Jobs asking for the educational discount on a copy of Final Cut Studio 2 and ended up getting the damn thing for free. Lucky lad, aren't ya?
Richard Townhill, Director, Pro Video Product Marketing replied to the boy asking for the mailing address. His Steveness gets another pinching of the cheeks.
Read the sent letter and reply below.
Original Email to Steve:
Reply from straight from Richard Townhill: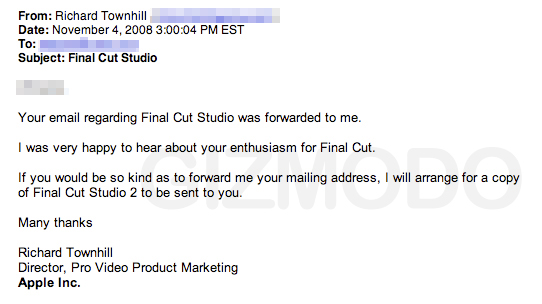 Thanks to Gizmodo