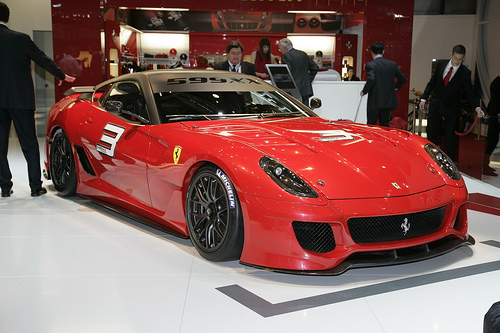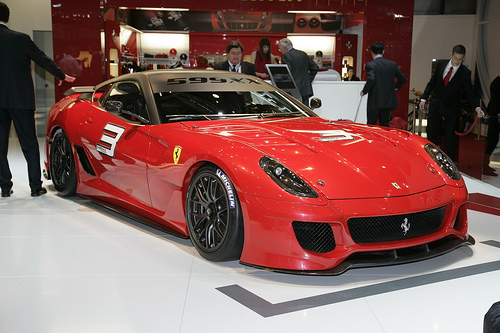 Unveiled at the Geneva Motor Show was the Ferrari 599XX, a car aimed at a select group of clients incorporating the most advanced technologies from Ferrari's road-going and F1 research. Based on the 599 GTB Fiorano, the 599XX is an extreme track car.
Expect to own the road with modifications that include a boost in the maximum revs to 9,000 rpms and a new crankshaft and carbon fiber intakes to take some weight off the engine. The new gearbox transfers power to the wheels with gearchange time cut down to 60 ms. 
More images after the jump.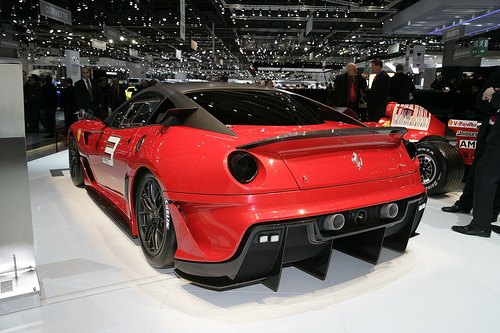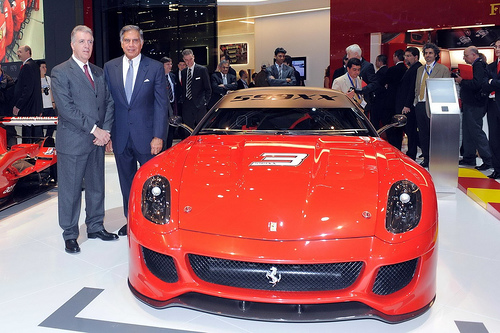 Head to eGMCarTech for more shots of the 599XX and much more coverage of the 2009 Geneva Motor Show.