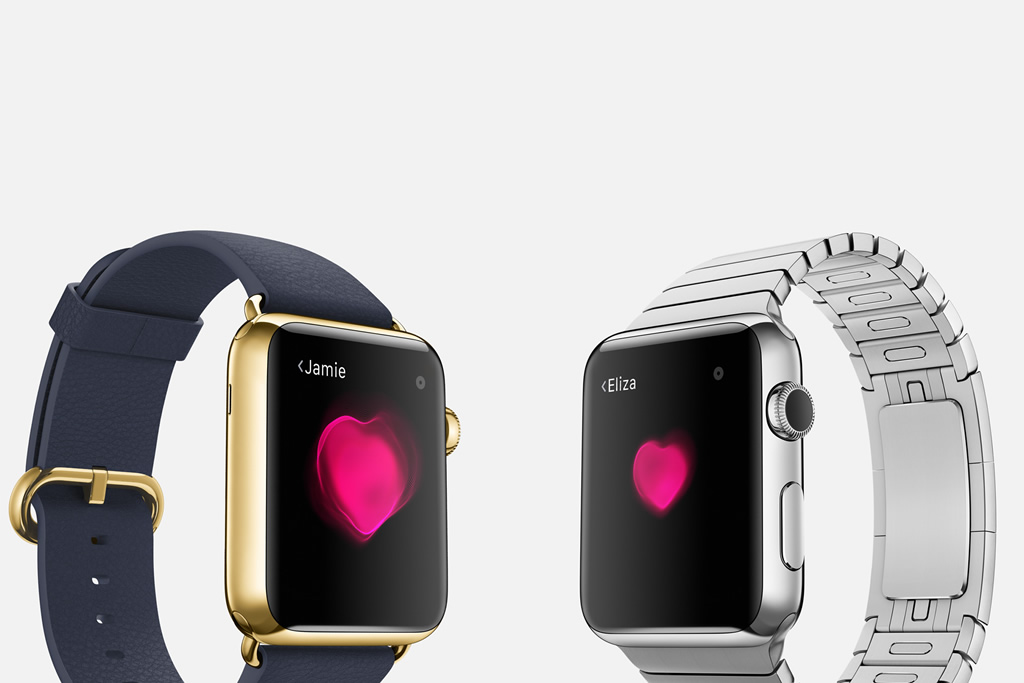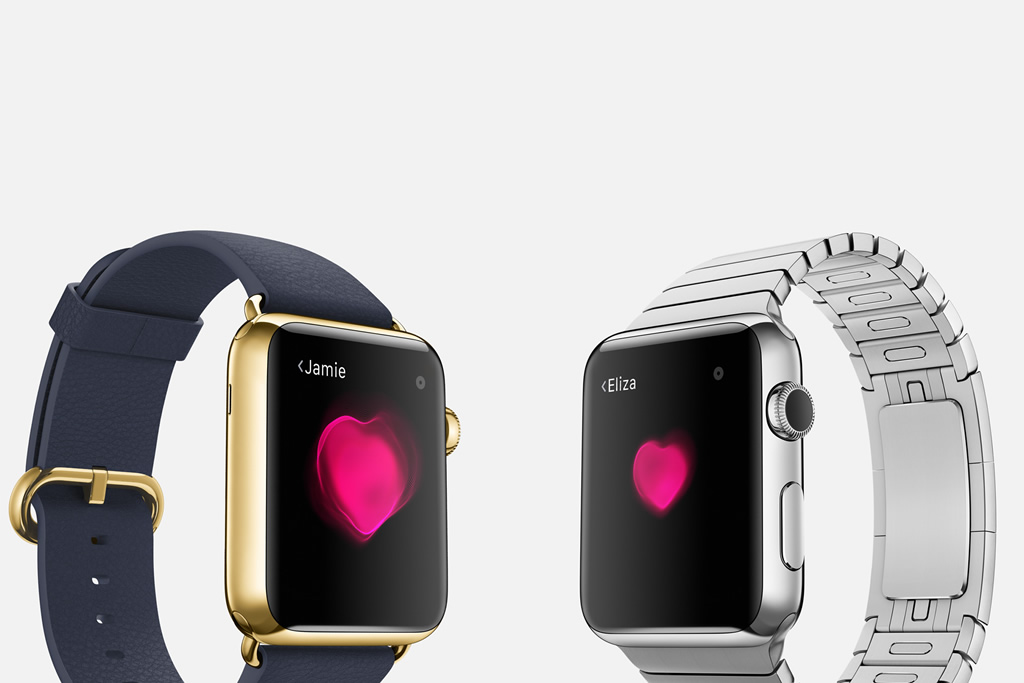 We've been excited to hear more about the Apple Watch for months, ever since it was initially teased at the last year's keynote. At today's Apple Watch keynote, it got the official unveil with all the details around features, price, and availability. Aesthetically, it's going to launch with a stainless steel case in two beautiful finishes — traditional and space black. The Apple Watch Sport will come in anodized aluminum cases in silver or space gray. And then there's the Apple Watch Edition that's slated to launch with 18-karat gold cases in yellow or rose. The lineup is sure to appeal to a wider market, each picking up a style that speaks to them the most. Christy Turlington Burns was on hand at the Apple Watch Keynote and she mentioned how she swaps in bands, a rubber one for when she's active / working out and another blue one for more style-centric settings.
Not only can you customize the bands or go with a case that really speaks to you, users can also configure the face to show information that appeals to them. You can toss in the weather or your next calendar event and swipe up from the watch face for Glances, which are essentially quick summaries of the information you use most. The Taptic Engine alerts you via a slight vibrate when a message or phone call comes in. And with a Digital Touch message, you can sketch right on the face of the Apple Watch and send it to someone. If that's not enough, you can send a custom tap or even your heartbeat to other people wearing Apple Watch. There really is a lot the Apple Watch can do. It's a great health and fitness companion, too, as it keeps track of how long you've been sitting to alert you when you should get up and stretch a bit and a whole lot more. You can use Apple Pay right on the Apple Watch and even say "Hey Siri" to get Siri's attention. Heck, you can even call an Uber or pull up your boarding pass to get through security at the airport.
The Apple Watch is available for pre-order starting April 10, with delivery taking place on April 24th.