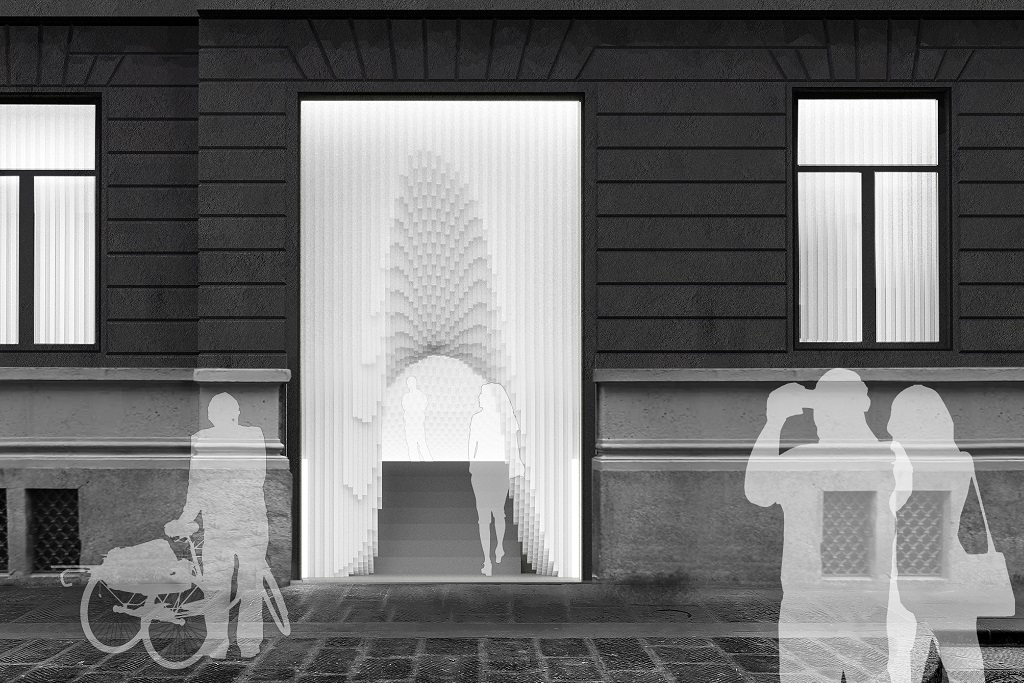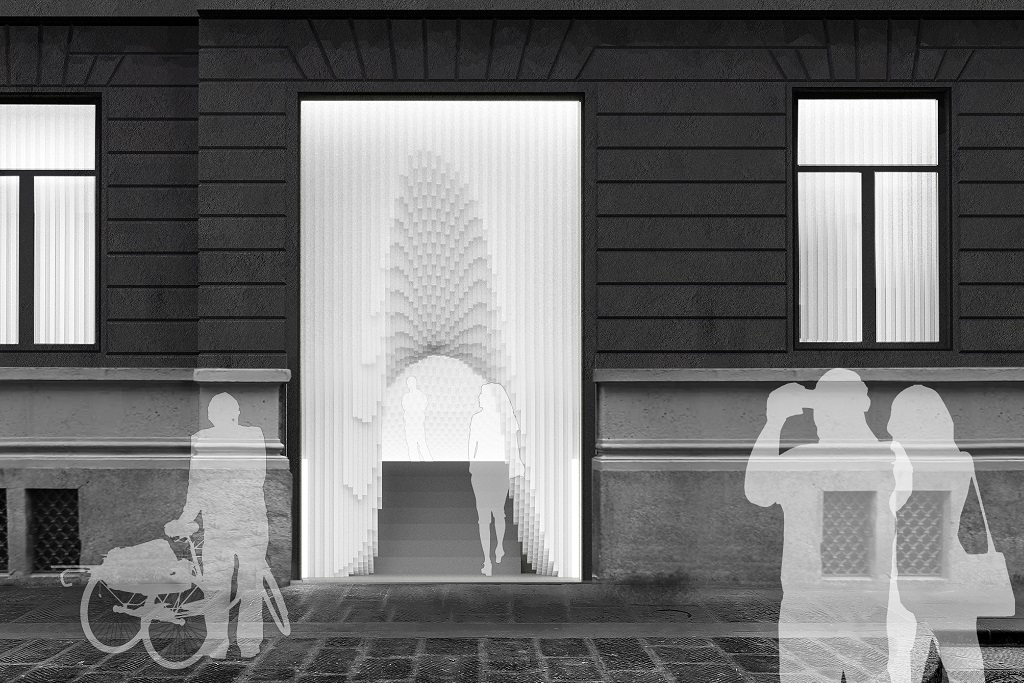 COS will be returning to Milan during Salone del Mobile with a special installation by Daniel Arsham and Alex Mustonen of Snarkitecture.  The designers were inspired by the technical lightness and luminescence of the COS Spring/Summer '15 collection which led to the idea of an immerse translucent cave. The installation includes thousands of strips of layered white fabric which will hang from the showroom ceiling to the floor.
Karin Gustafsson, the head of the COS Womenswear Design commented on the installation, saying: "We are really looking forward to working with Daniel and Alex on this project. We feel their simplistic yet modern concept reflects the COS ethos and design philosophy." Martin Andersson, her counterpart in the Menswear Design department added: "The design of the installation transforms the space and evokes a sense of relaxation and tranquility, making it a comfortable and enjoyable space for visitors to spend time in."  This is what Arsham and Mustonen said about the installation: "After meeting with Karin and Martin and looking at the new COS collection, we knew we wanted to create a revelatory experience that played with shifting views and translucency through the use of luminous material. What we came up with is an immersive environment that draws on the familiar qualities of fabric and the primal nature of caverns to create a world of reflection, exploration and interaction."
The design fair will be open from 14 to 19 April and marks Snarkitecture's Milan debut.