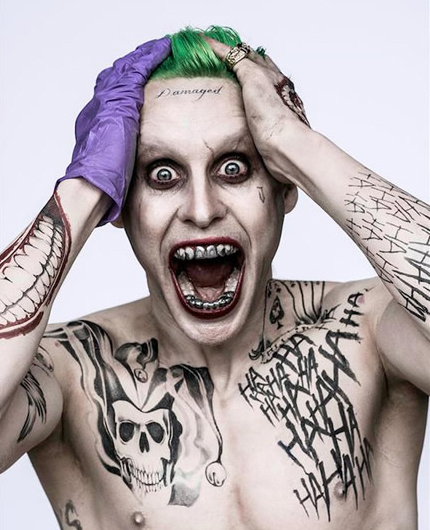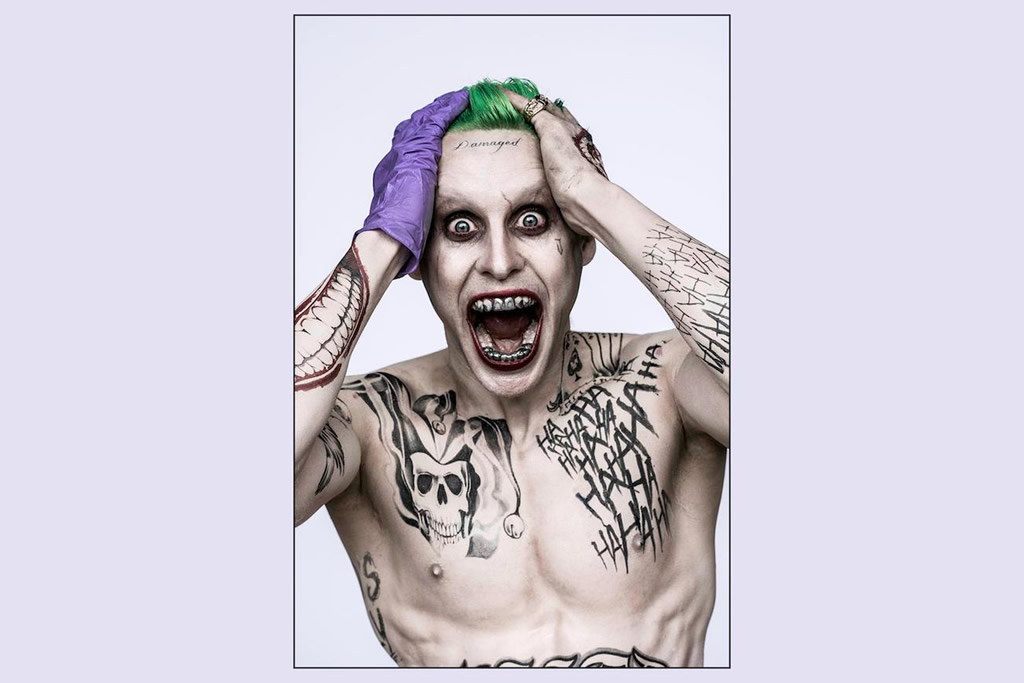 Jared Leto's Joker has been unmasked.
After weeks of anticipation, David Ayer, director of the upcoming "Suicide Squad," unveiled what the actor will look like as the maniacal villain. The result is a version that's edgier than previous Jokers, most notably Jack Nicholson in 1989's "Batman" and Heath Ledger in 2008's "The Dark Knight," a role that nabbed him a posthumous Academy Award for Best Supporting Actor.
Leto, an Oscar winner himself for "Dallas Buyer's Club," still sports the Joker's signature green hair, but adds to the look with an overall pallor, metal teeth and a gallery of tattoos expressing the supervillain's twisted outlook. His Joker has been kept under wraps, with Leto even sitting out of a widely circulated cast photo from a table read earlier this month.
The grand unveiling of the character came via Twitter, on what was the character's 75th birthday. "The Suicide Squad wishes you a Happy Anniversary Mr. J!" Ayer tweeted.
"Suicide Squad," slated for release next summer, is about a group of villains recruited by a secret government agency for a dangerous black ops mission. Starring Will Smith as Deadshot, it will also feature Margot Robbie, Viola Davis, Scott Eastwood, Joel Kinnaman, Cara Delevingne and Common.