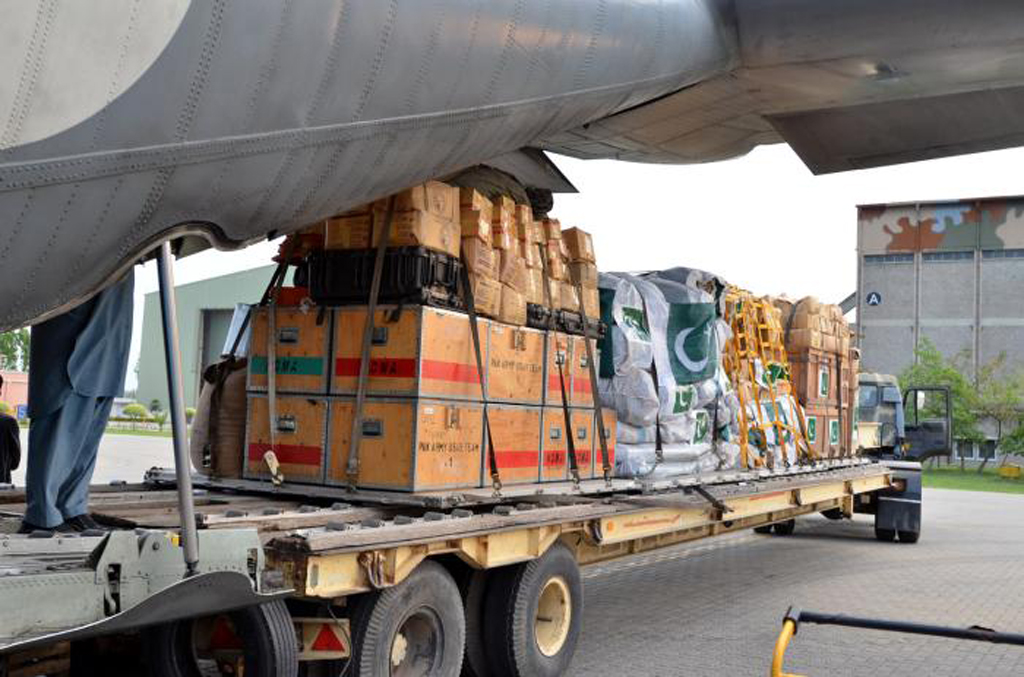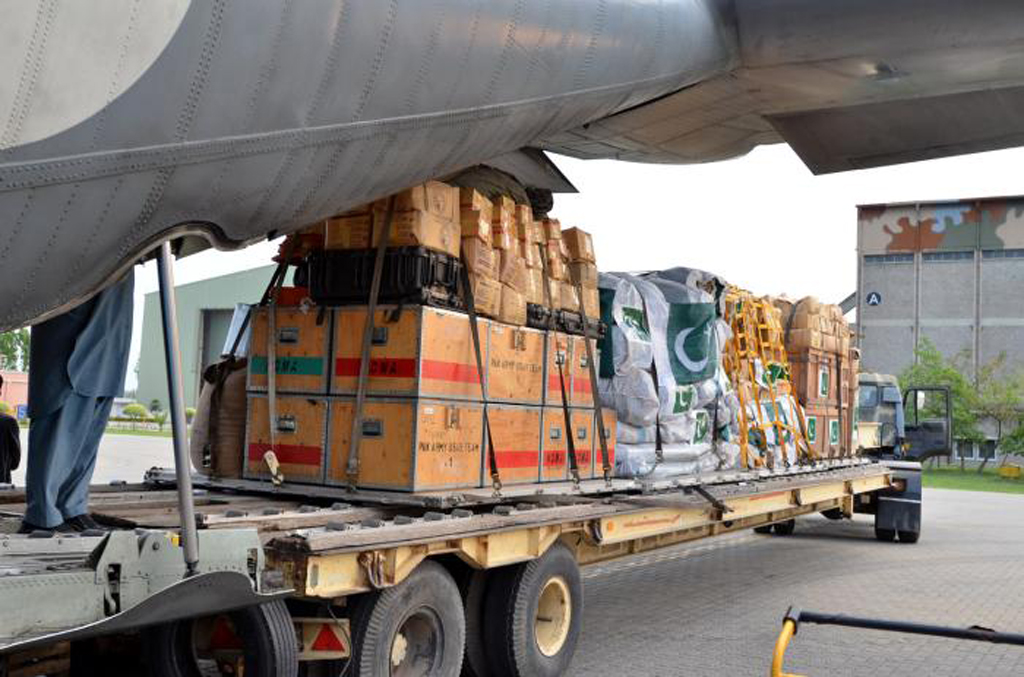 Pakistani soldiers load boxes of aid and supplies for earthquake victims in Nepal in this image taken April 26 and released by Inter Services Public Relations.
Desperately needed aid and supplies are arriving in Nepal after a devastating 7.8-magnitude earthquake struck the Katmandu Valley region over the weekend. The quake has left thousands dead, with many more critically injured. International relief organizations have mobilized to help the area, with aid arriving in the region on Sunday. Donations are now being accepted by many international aid organizations, with the need expected to last for weeks, even months.
Here's a list of a few of the organizations that are accepting donations and the relief measures they've already undertaken:
The International Red Cross is working with the Nepal Red Cross to organize an emergency response and bring more emergency-relief kits into the area. As part of the Red Cross fundraising efforts, Apple has created a donation site on iTunes, which is accepting donations of up to $200.
UNICEF, which estimates that more than a million children in Nepal are in need of aid, is airlifting 120 tons of supplies into the quake-stricken area.
Oxfam workers in Nepal are assessing the most pressing needs in the disaster zone and organizing an immediate relief response.
Doctors without Borders has sent eight teams to the area to immediately assist with emergency medical care of quake victims.
Care.org, the humanitarian organization dedicated to fighting global poverty, is on the ground in Nepal and assisting with relief.