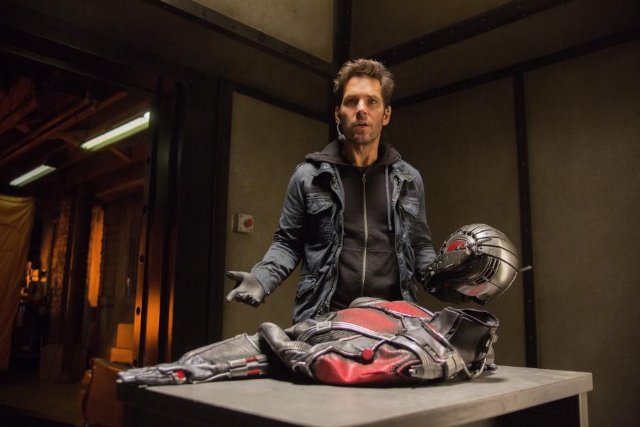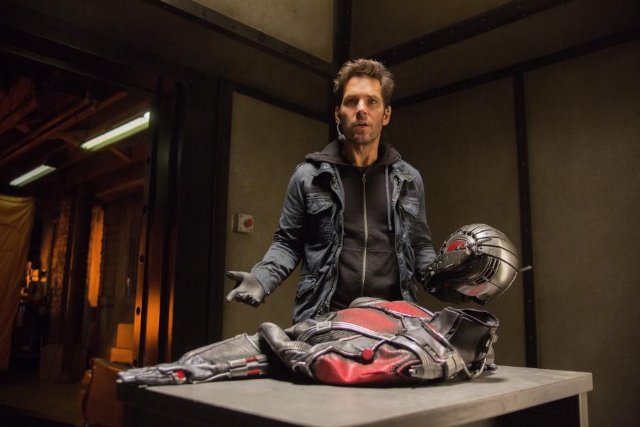 Ant-Man is a superhero film based on the Marvel Comics character. The film stars Paul Rudd, Evangeline Lilly and Hayley Atwell.  Scott Lang (a petty thief played by Rudd) must help his mentor Dr. Hank Pym (Michael Douglas) to safeguard the secret Ant-Man technology which allows a person to decrease in size but have increased strength. Dr. Pym developed the technology in 1963 and teaches Lang how to take over as Ant-Man. The mystery behind Ant-Man technology is threatened by heists which could destroy the Earth if Lang does not stop them. Evangeline Lilly plays Hope Van Dyne, Hank Pym's daughter who helps Darren Cross (Corey Stoll), a former protégé of Pym, to take over his company and militarize the Ant-Man technology. Cross also creates the Yellowjacket suit which can do everything that the Ant-Man suit can do and more.
Familiar characters from other superhero movies make an appearance in Ant-Man such as Hayley Atwell's role as Peggy Carter from the Captain America films and Agent Carter; and John Slattery's role as Howard Stark from Ironman 2.
The film is due to release in 3D and Imax 3D theatres on July 17th.
[embedvideo id="pWdKf3MneyI" website="youtube"]