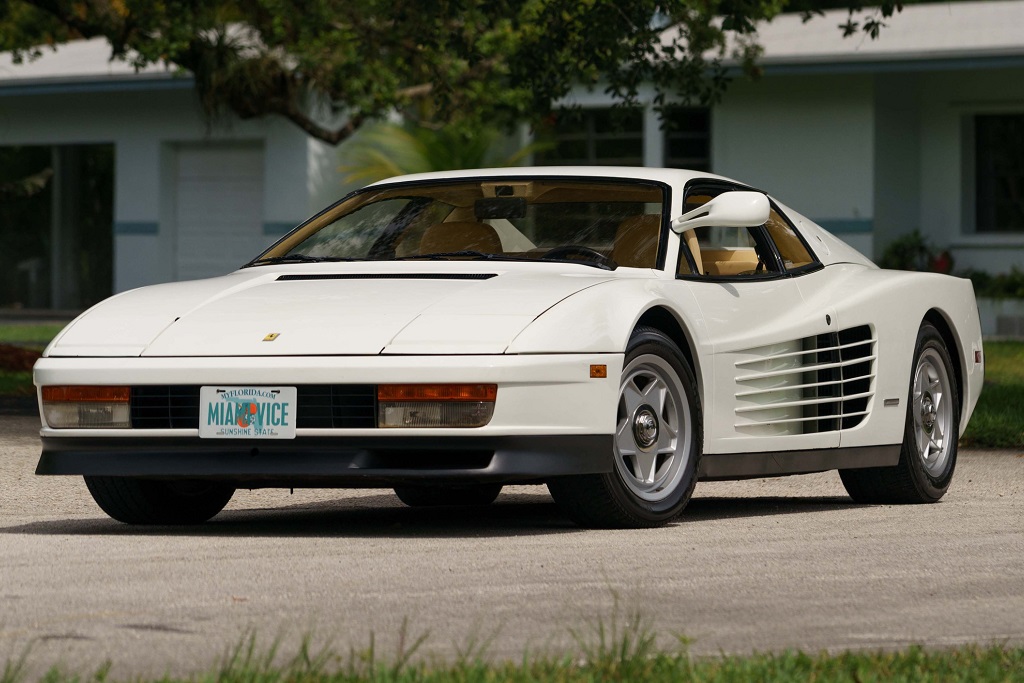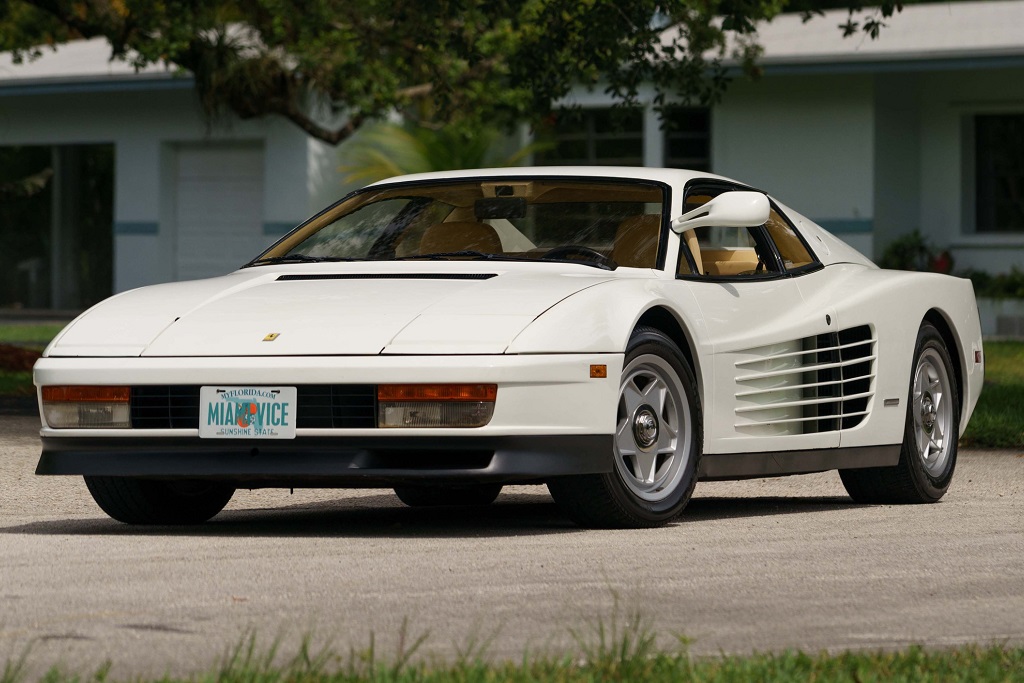 If you were around to see Miami Vice (or saw re-runs that your parents made you watch), then you're familiar with the hit show from the 1980s, along with its stars kitted out in suit jackets, pastel T-shirts and cool waferers. Some of the icons from the show are the Ferraris that were driven by the cast.
For the first two seasons Don Johnson's Sonny Crocket drove a black Daytona Spyder which was in fact a C3 Corvette underneath. Ferrari threatened to sue the replica maker, but decided to make a compromise by giving the show two Testarossas in exchange for an agreement that no more replicas would be produced. The cars were originally black, but were later repainted white so they would appear better in night scenes.
The Ferrari Testarossa is made distinct by the side mirror on a stalk that's placed high on the A-pillar. The sportscar has a 4.9-liter flat-12 engine that pushes 390 horsepower. The car has a five speed manual transmission, 16,124 miles on the clock, and had a recent $8,000 engine-out service done on it. The interior boasts cream leather upholstery and a car phone from the era.
Miami Vice's 1986 Ferrari Testarossa will hit the auction block in Monterey on the 15th of August.