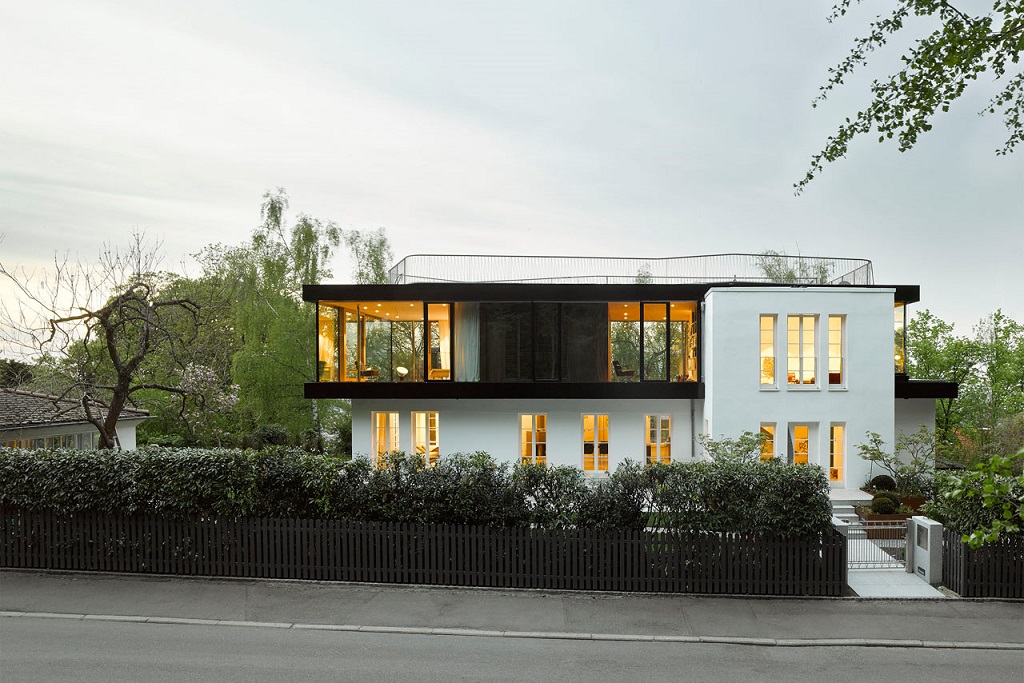 Behnisch Architekten Transforms a 1930's House into a Modern Open-Plan Space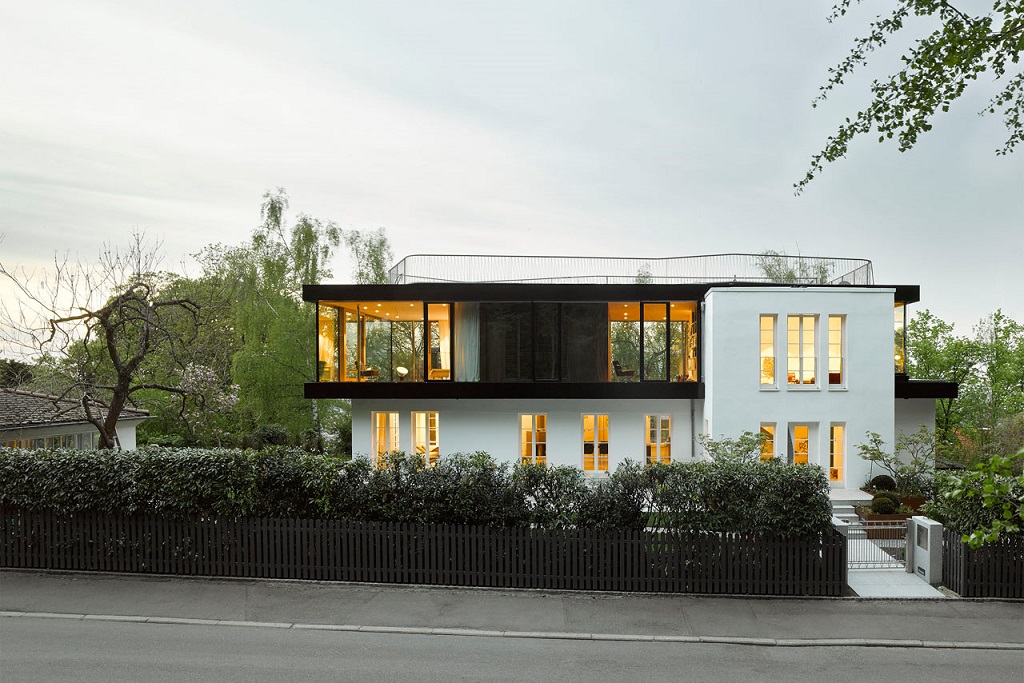 German architecture firm Behnisch Architekten have taken a 1930's traditional home in Stuttgart, Germany and transformed it into a stylish, modern and open-plan space. The project included blending the original building with a new structure on the second floor. The house originally had a double-pitched roof, which was removed along with dividing walls. The second story façade was also taken down to accommodate the new exterior glass box with windows spanning from the floor to the ceiling.
Energy efficiency was also considered in the renovation. Geothermal heat pumps were installed, the windows are triple glazed, and prefabricated laminated wood was used. A metal mesh shutter system was also installed on the top floor in order to reduce the amount of UV rays entering the house as a way of regulating the temperature.
Take a look at it in the photographs below.