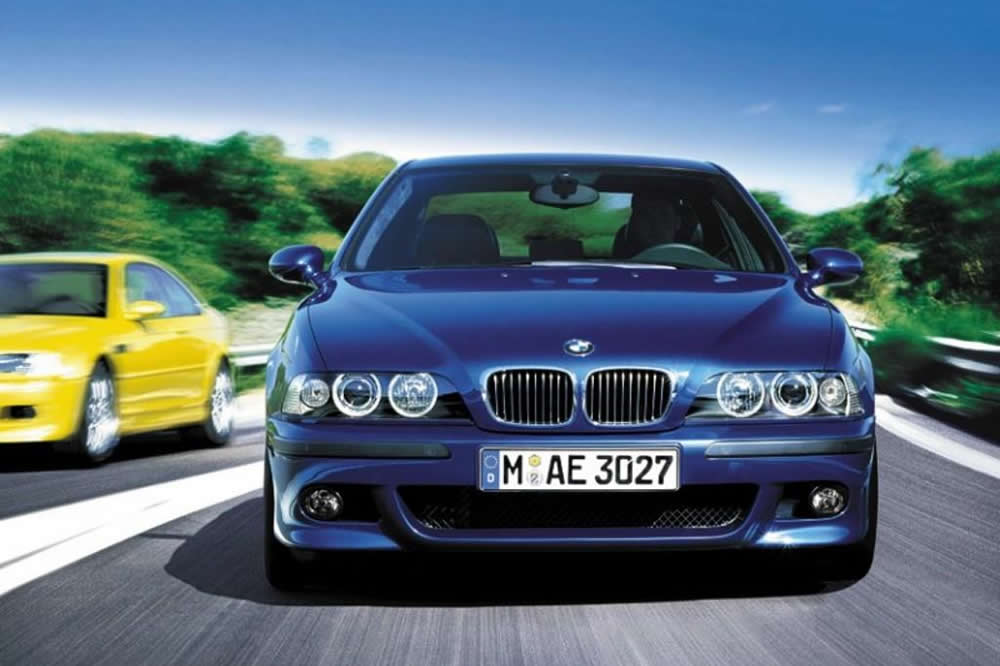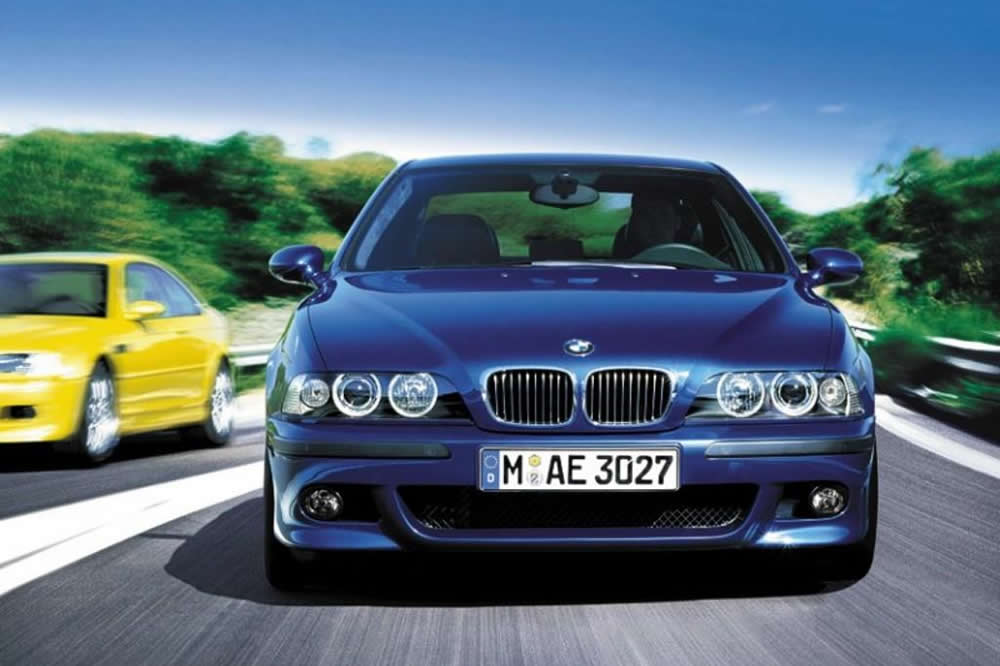 Sometimes, new isn't always better. And if timing and luck are on your side, you could really hit a home run by picking up one of these beautiful sports cars at bargain prices. They're iconic, they're timeless, and they'll still turn heads of car enthusiasts no matter where you go. If we had $20,000 to play with and were in the market for a car, these are the ones we'd go after.
And when looking to buy a used car, remember to double check everything before making a purchase. Observe the car for any obvious or hidden damage, and ask for full ownership and service histories. And don't forget to run the CarFax. For an idea on what to look out for, check out Harry Metcalfe's advice.
Check out our favorite classics under $20,000 below.
Porsche Boxster 986 (2004)

Porsche is an obvious choice for this list, and the automaker's older models still feature a sleek design and great performance. The Boxster was Porsche's first model to feature a water-cooled mid-engine. The positioning of the engine allows for a low center of gravity and good weight distribution, which assists in handling. The 2004 550 Porsche Boxster comes with a 3.2-liter flat-6 engine with 266 horsepower. The roadster runs from 0 to 60 mph in 5.7 seconds and reaches a top speed of 165 mph. Although not the fastest model on our list, it comes with everything that Porsche stands for including luxury, brilliance and timelessness.
BMW E39 M5 (1998-2003)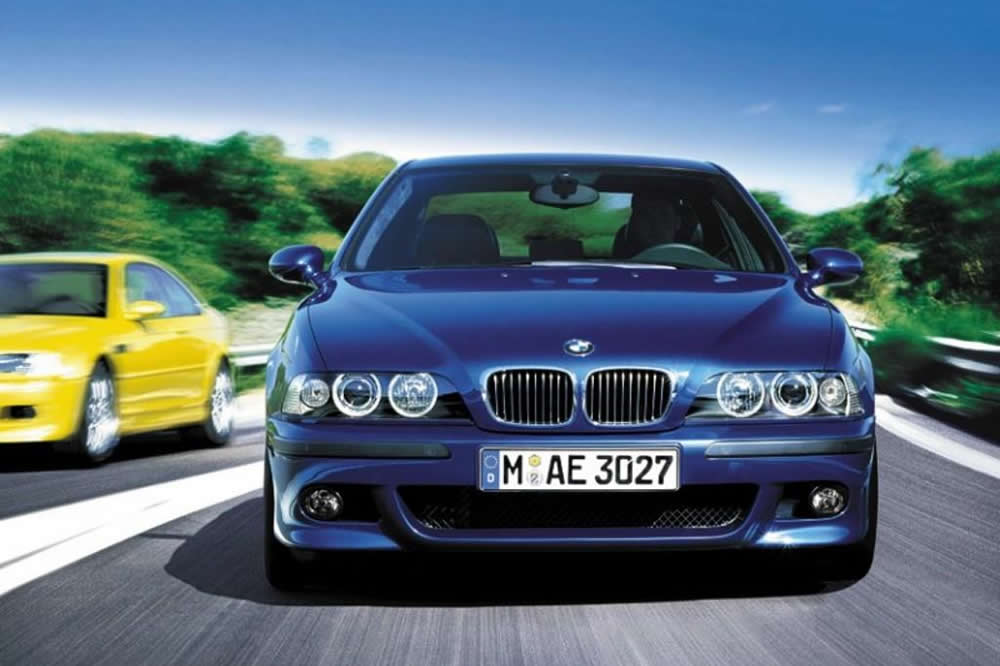 If there was a car on this list that I'd want to buy and own forever, it would be BMW's E39 M5. It's got a timeless design and the thing just owns the road as a four-door sports car. It's one of the finest autos to come from BMW's M division and there just isn't a thing to hate about it. Simply put, it defined an era. Power comes from an engine that has an independently controlled throttle body for each of its eight cylinders and a variable timing for intake and exhaust cams. The interior fits into the higher end of BMW's offerings and seats came standard with leather.
Honda S2000 (2004 – 2009)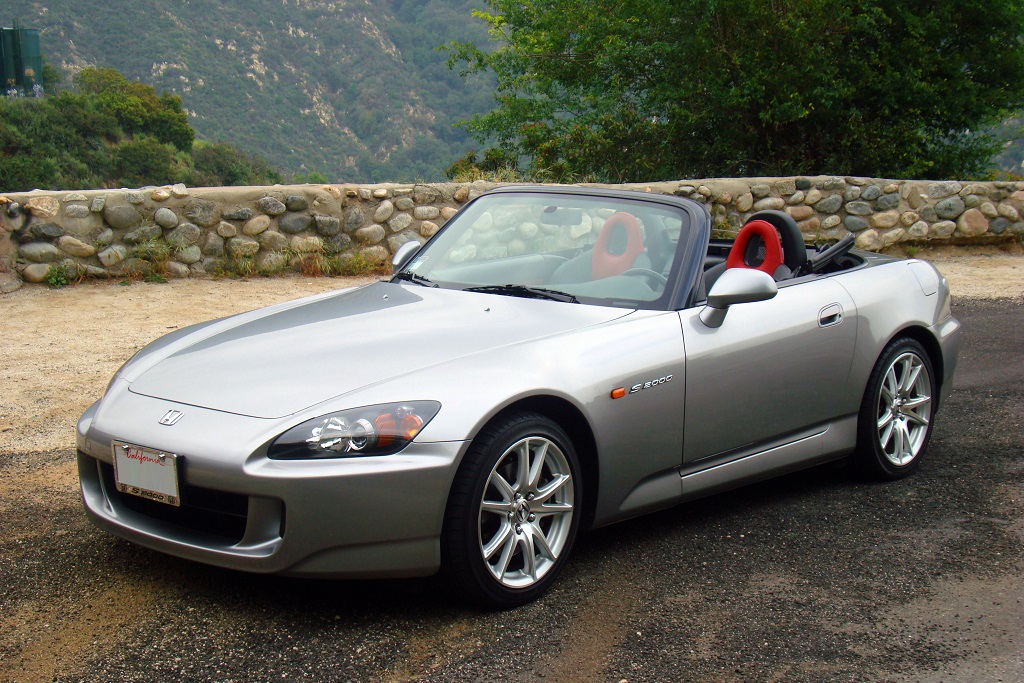 Where the Honda S2000 lacks in interior and cargo space, it makes up for in handling, acceleration, and an amazing sounding 2.0-liter four-cylinder engine. My brother had one of these nearly a decade or so ago and needless to say, it hasn't lost its allure. The rear-wheel drive, six manual transmission roadster comes with a folding fabric top and two seats. The 2004 model pushed 237 horsepower, with 162 pound-feet of torque, and with a top speed of 149 mph. It went from from 0 to 60 mph in 5.4 seconds and came standard with four-wheel-disc anti-lock brakes, a limited-slip differential, power accessories, AC, keyless entry and leather upholstery. But be warned, it's a wild one that needs to be tamed. Be ready.
Audi RS6 (2003)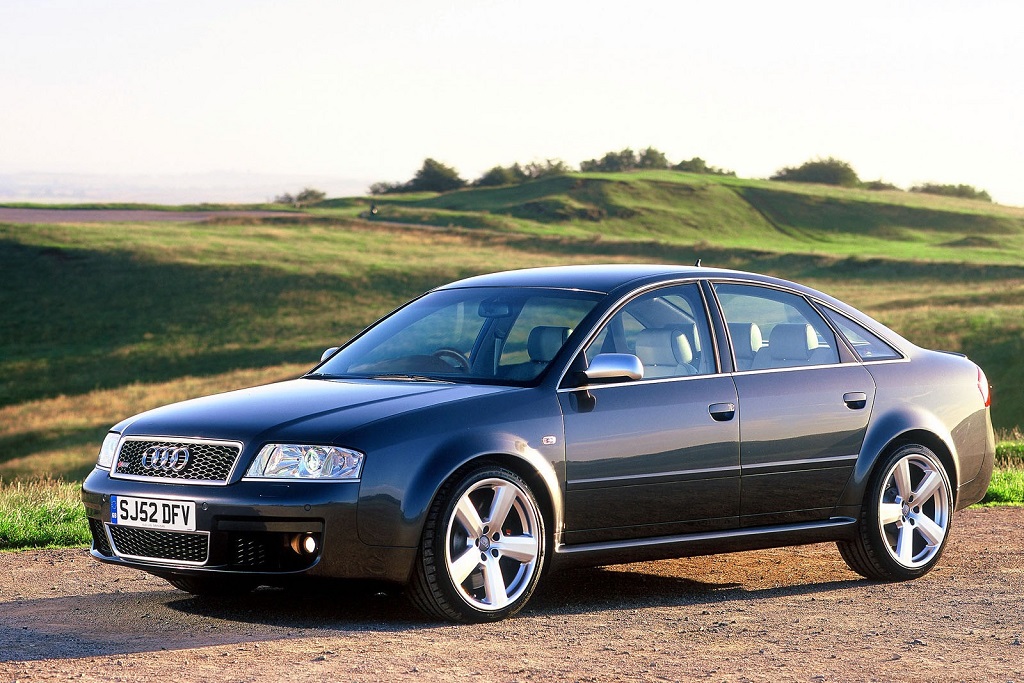 Only 1,200 models of the RS6 were released in the US and that's a shame because it comes surprisingly packed with power and performance, making it one of a kind in its range. The 'RS' badge from Audi really caught recognition around the time of the RS6 and with good reason. Equipped with a 4.2-liter DOHC V8 engine, this machine has 450 horsepower and 415 pound-feet of torque. The RS6 runs from 0 to 60 mph in 4.6 seconds and has a top speed of 155 mph. Those figures made it run more like a supercar in its day, a great feat for the four-door sedan.
Lotus Esprit (2004)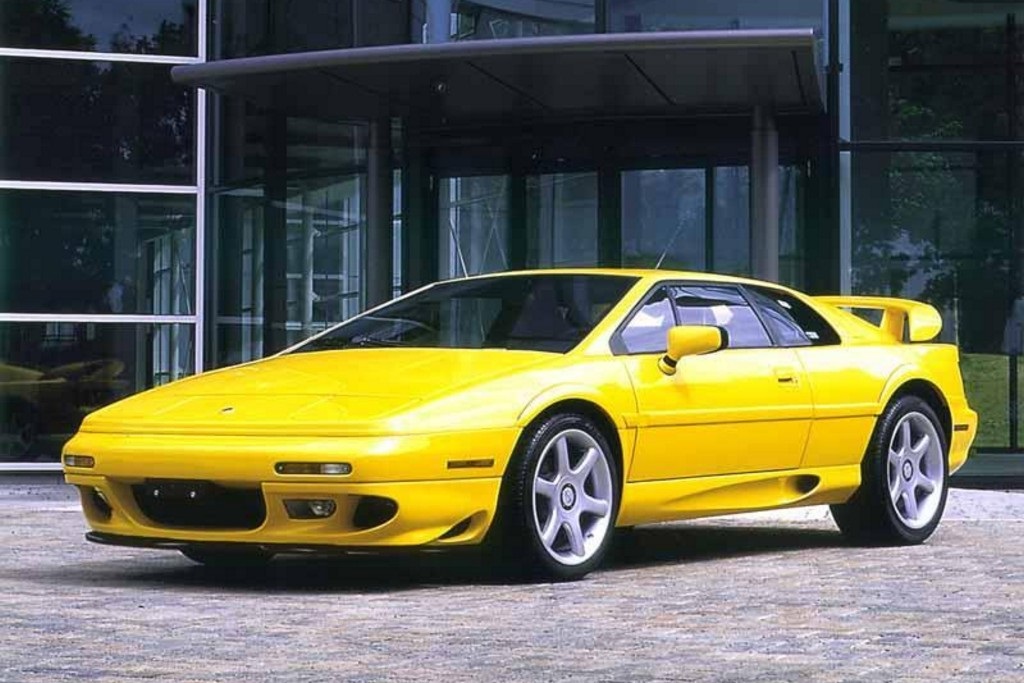 If you've dreamed of owning a Bond car, then you'll love the Lotus Esprit, which was made famous in 1977's The Spy Who Loved Me. The 2004 3.5-liter V8 powered sportscar comes with a 5-speed manual transmission, 354 horsepower, and a top speed of 175 mph. Its 0 to 60 time comes in at just 4.3 seconds and although you won't be able to submerge yourself deep underwater with it, you'll definitely be a force to be reckoned with on the roads.
Toyota MR2 Turbo (1990-1999)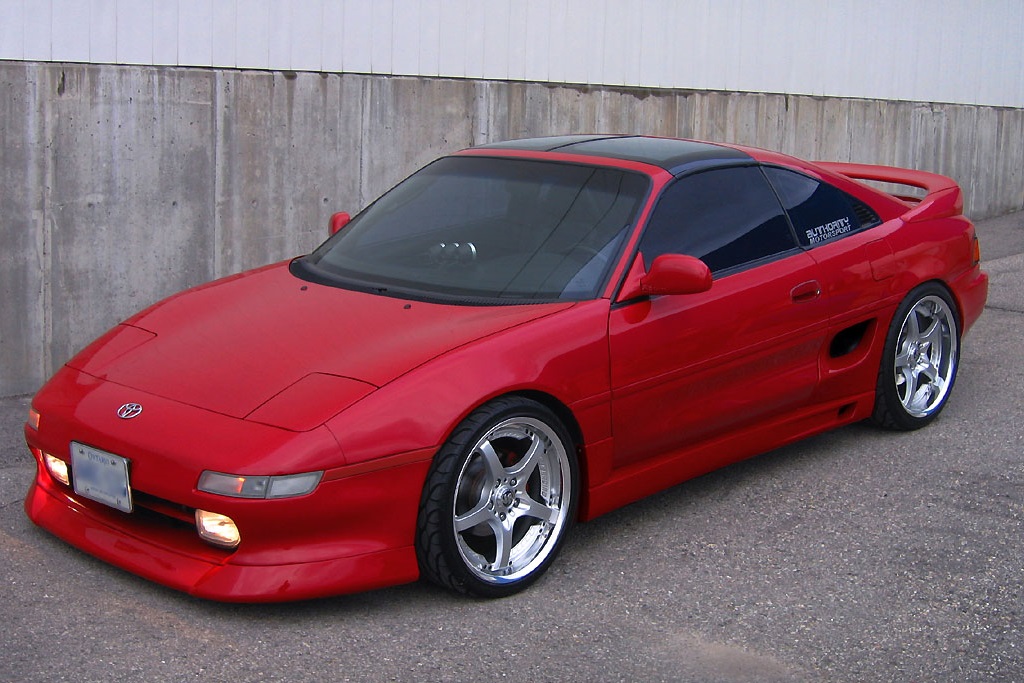 The second generation MR2 is arguably the best looking one that Toyota released, and also the last one to come out with a turbo version. The MR2 Turbo's 2.0-liter inline-4 engine comes with 200 horsepower. It is available in a manual five-speed transmission. Standard features include a driver and passenger airbag, tilt steering wheel, and 14-inch alloy wheels, power windows and locks, T-bar roof, AC, and cruise control. The MR2 Turbo goes from 0 to 60 mph in 5.5 seconds and tops out at 155 mph.
Mitsubishi Lancer Evolution IX (2005 – 2007)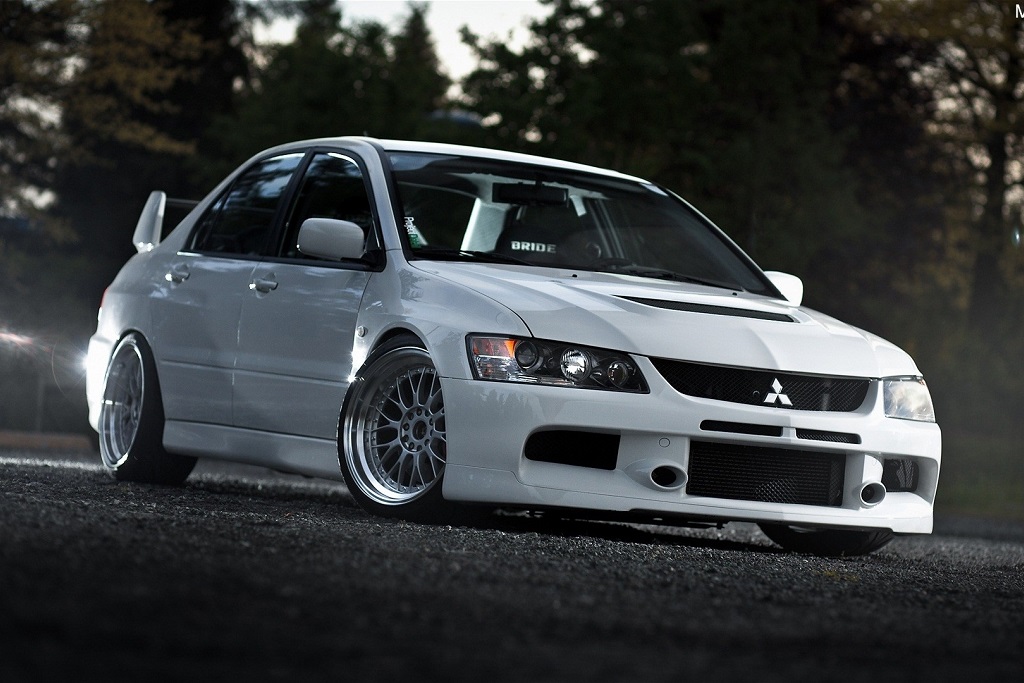 This car was originally produced for rally and racecar teams and as a result does not boast any of the comforts you'd expect from a vehicle of this size. The standard 5-speed transmission and RS models come with an aluminum roof, gauge pack, and a minimal interior. Additional specs came with the SE and MR models like front fenders, HID headlights with integrated fog lights, aluminum BBS wheels, a vortex generator, and red-stitched Recaro seats on the interior. This 2.0 4G63 engine sportscar pushes 287 horsepower at 289 pound-feet of torque. It runs from 0 to 60 mph in 4.5 seconds.
– By Maja Dezulovic