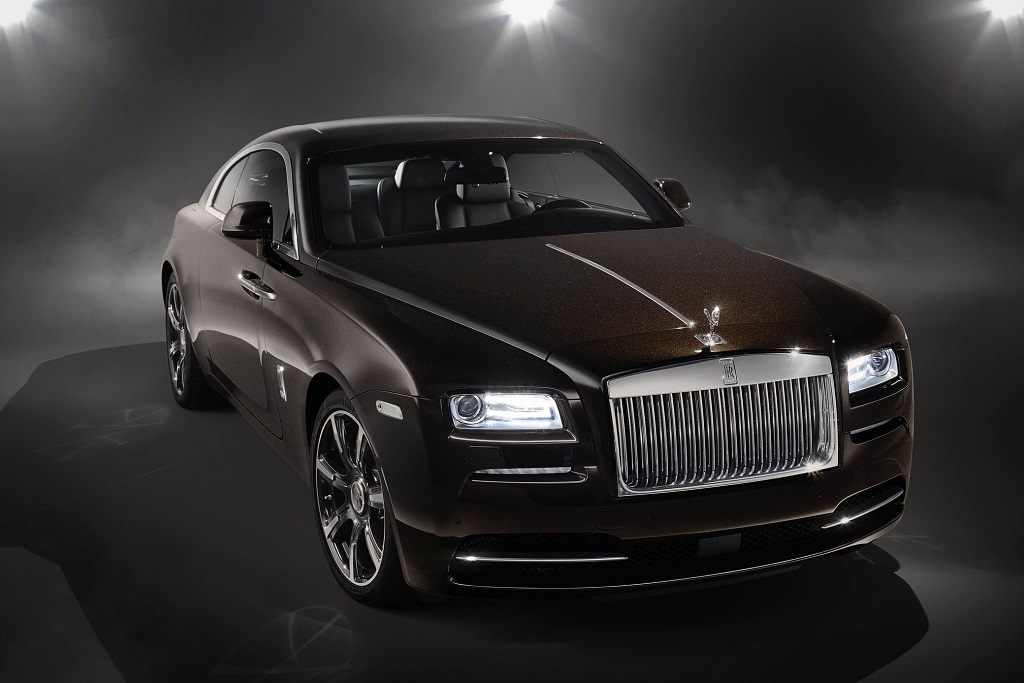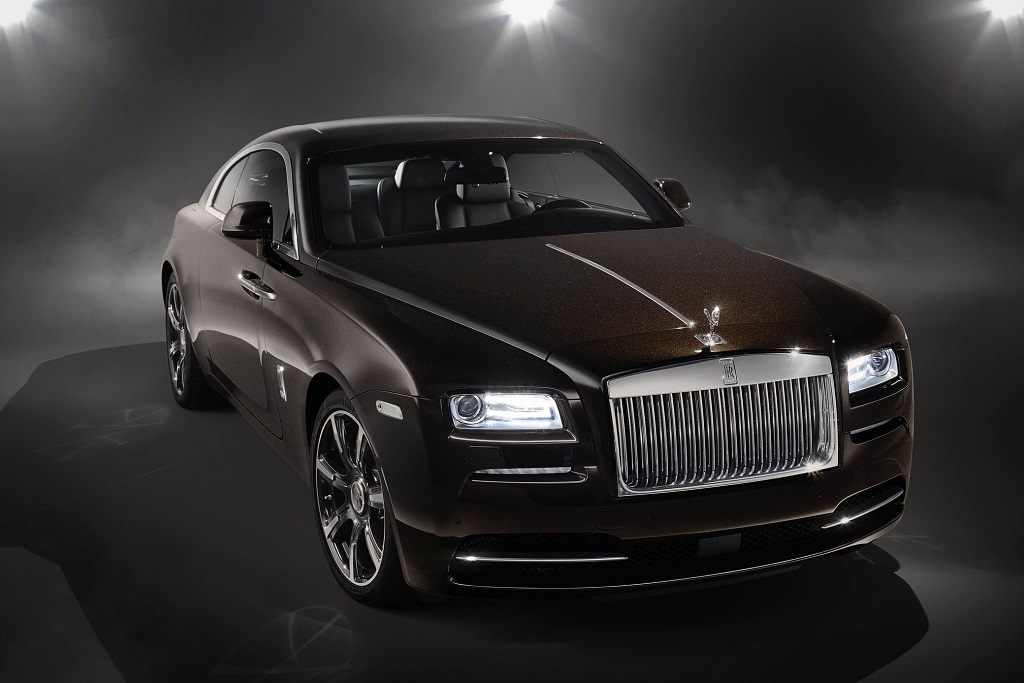 In May we looked at the white-on-white 'Inspired by Fashion' edition of the Rolls-Royce Wraith, now the luxury automaker is introducing a black and bronze colored 'Inspired by Music' edition, paying homage to some of Rolls-Royce's wealthy clients in the music industry.
The Wraith has a dark Lyrical Copper paintjob on the exterior, complemented by an interior with a brushed and polished copper trim. The inside also features a copper dashboard, copper grilles, and copper door inserts. Goodwood has also fitted the car with woven leather floor mats and a special clock designed to look like a vinyl record.
The 'Inspired by Music' edition would not be complete without a one-of-a-kind sound system and comes with a Bespoke Audio setup packing 1300 watts of power distributed through 18 speakers (including two subwoofers, seven tweeters, seven mid-range speakers, and two exciter speakers).
Check out the Rolls-Royce Wraith 'Inspired by Music' edition in the gallery below.