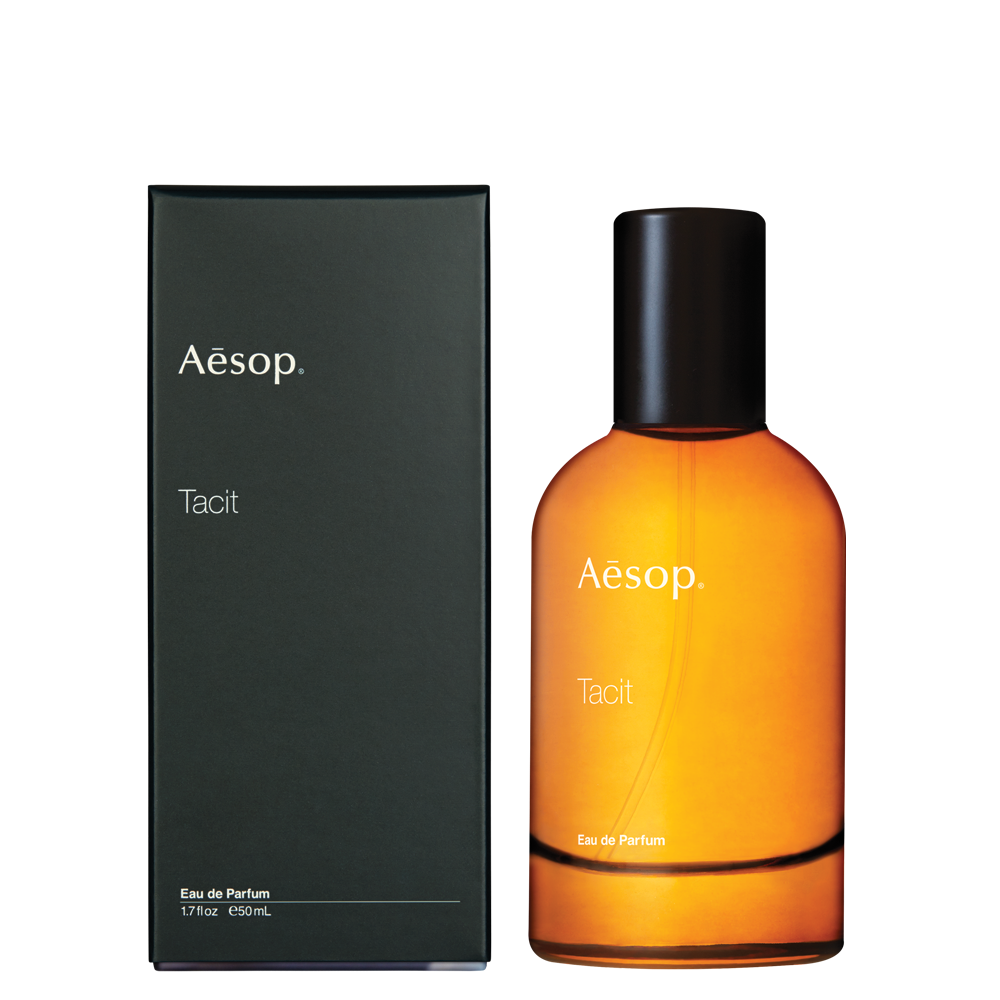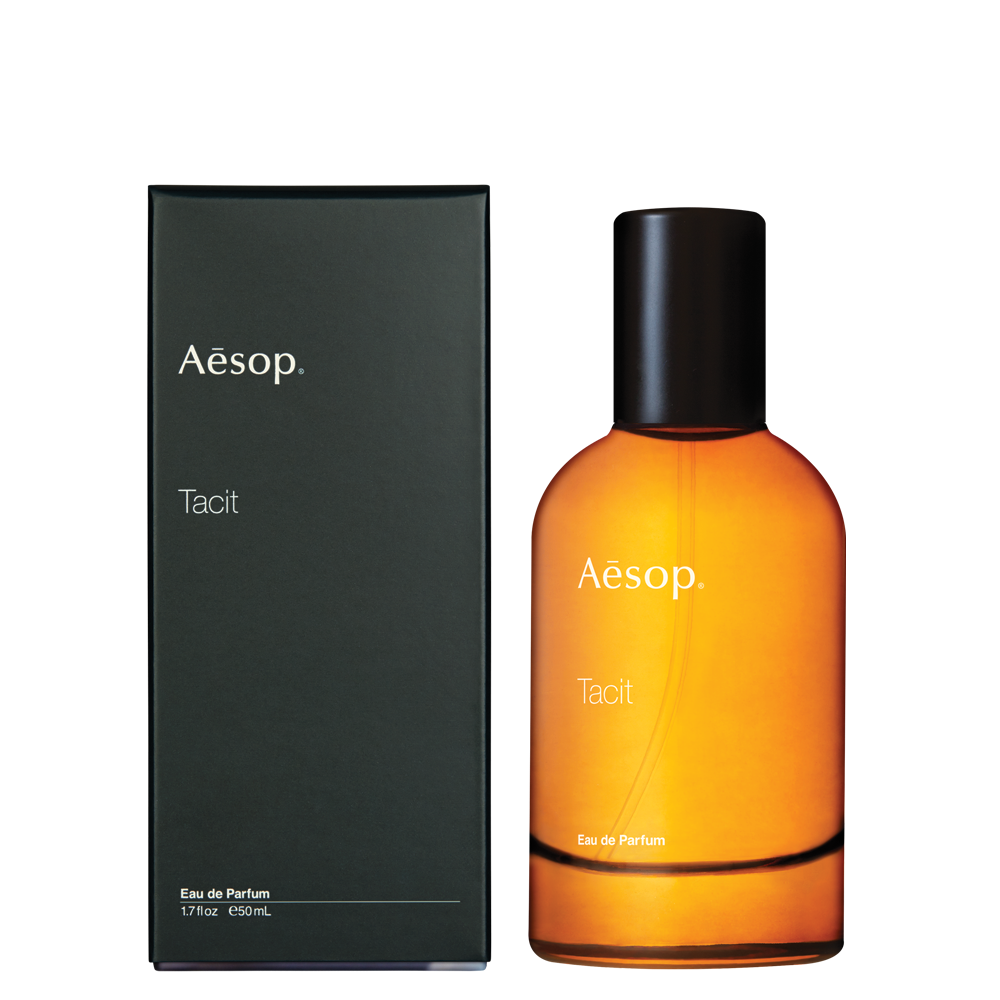 Aesop, makers of quite possibly the best-smelling, most relaxing skincare and bodycare products in the world, recently released their second scent, Tacit. The scent is citrusy and grassy, with notes of basil grand vert, vetiver heart, and clove.
The scent is expertly concocted by Southern France-born, Holland-trained perfumer Céline Barel. Tacit's unique, luxurious packaging is designed by Australian artist Jonathan McCabe, who translated Tacit's scent into visual patterns, magical swirls, and an appropriate color palette.
Tacit is encased in Aesop's signature amber glass, which when placed under light glows a beautiful gold. Tacit is now available in Aesop's online store for $110.