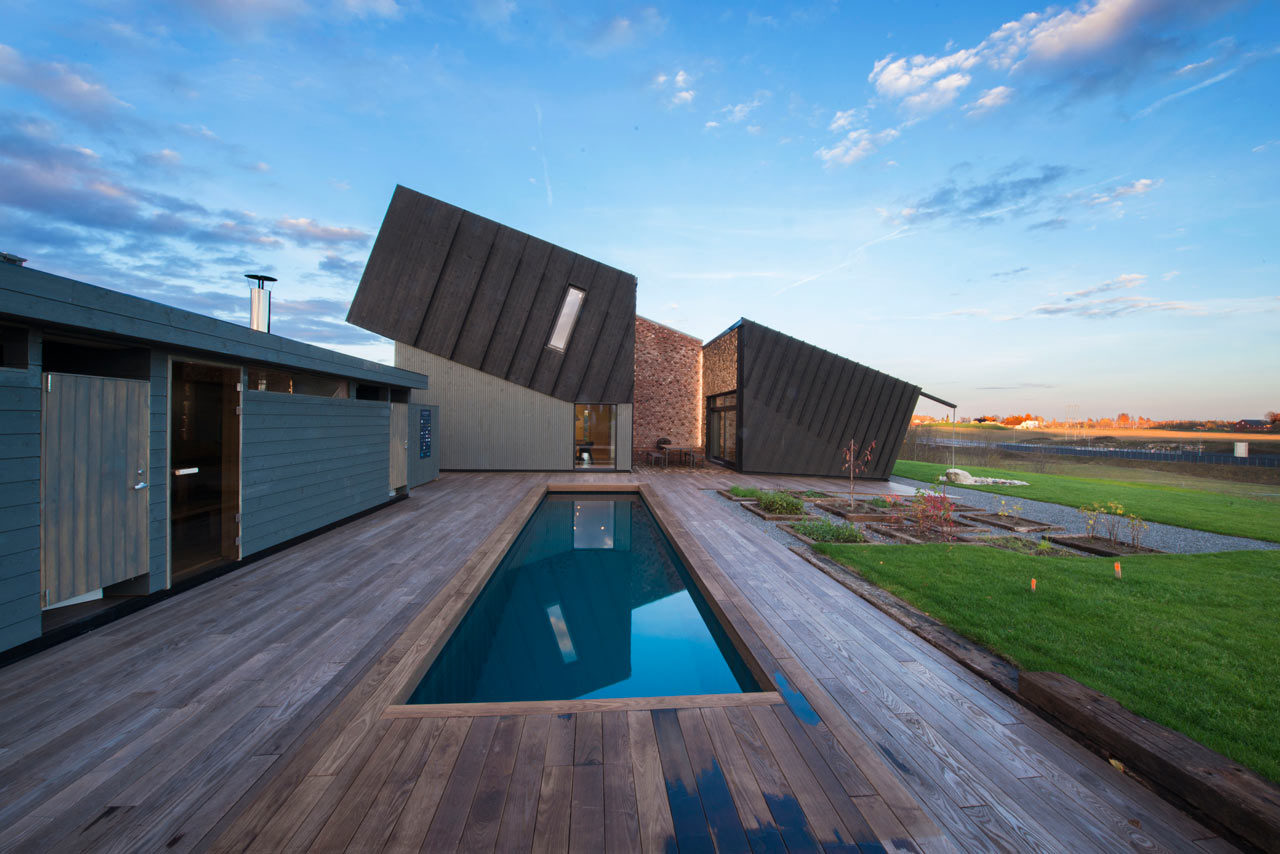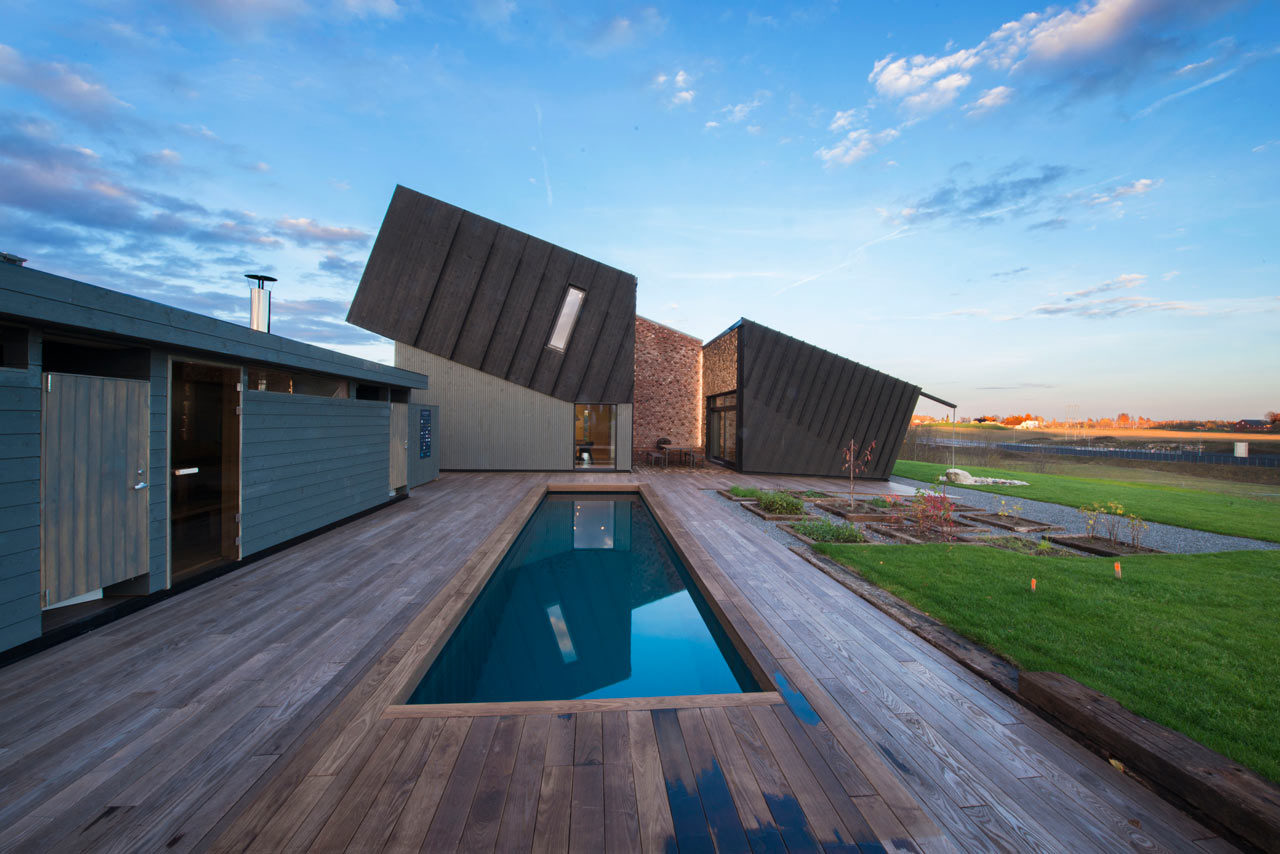 The Plus House Larvik is a house in Larvik, Norway, born out of a collaboration of some of Scandinavia's leaders in sustainable design, is the winner of the WAN Sustainable Buildings 2015 award. This comfortable, stylish single-family dwelling generates more than enough energy for itself and one electric vehicle all year round.
The home is powered by solar panels and collectors on its southeast-sloping roof, in tandem with geothermal energy from ground energy wells. It's also built mostly out of wood, following traditional Norwegian building methods and giving the entire home a cabin-like feel.
The project was a collaboration between architecture firm Snøhetta, Scandinavia's largest independent research company SINTEF, Zero Emission Building (ZEB) partner Brødrene Dahl, and Optimera. Plus House Larvik's goal was to demonstrate comfortable architectural solutions while consuming as little energy as possible.