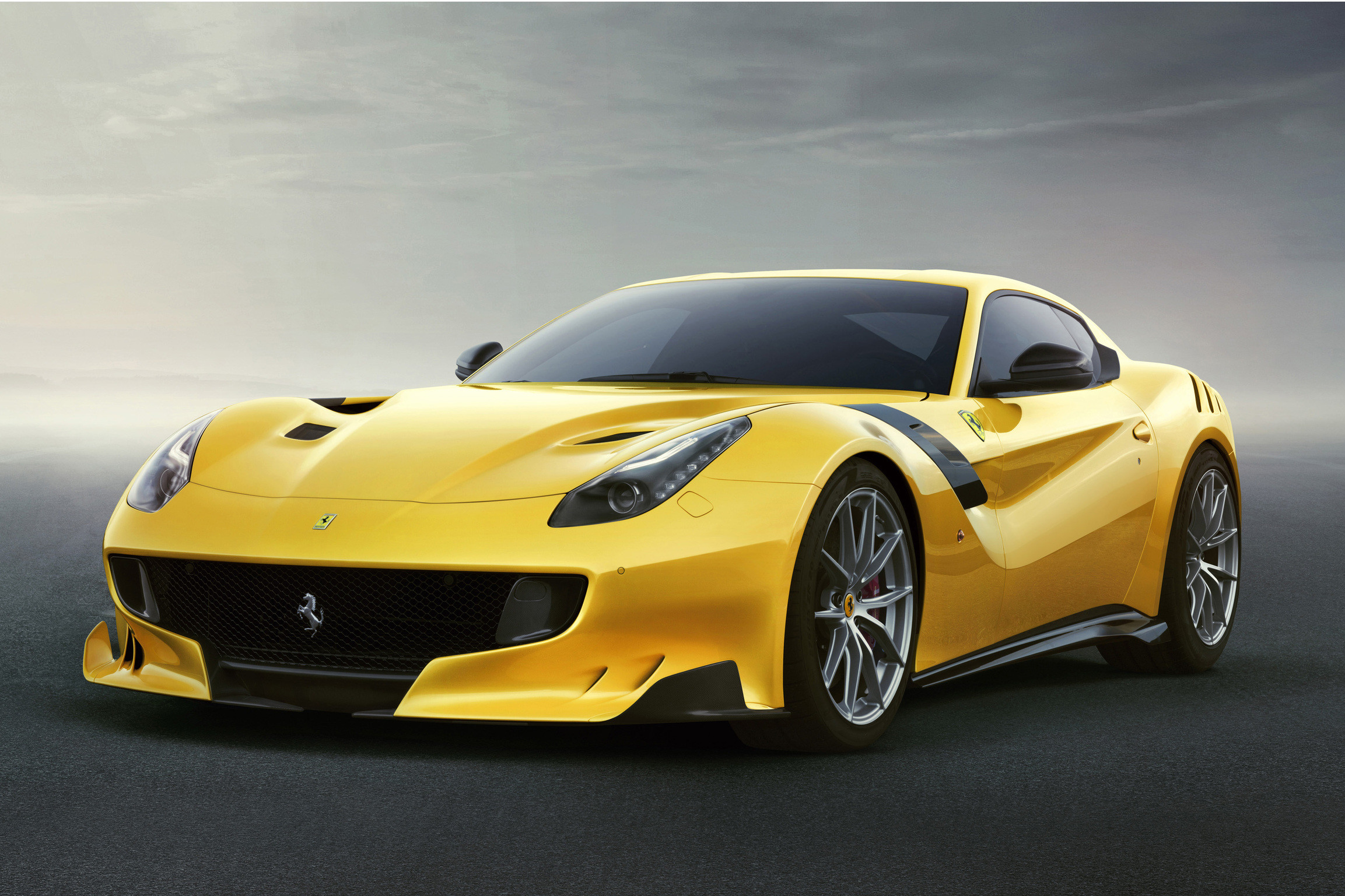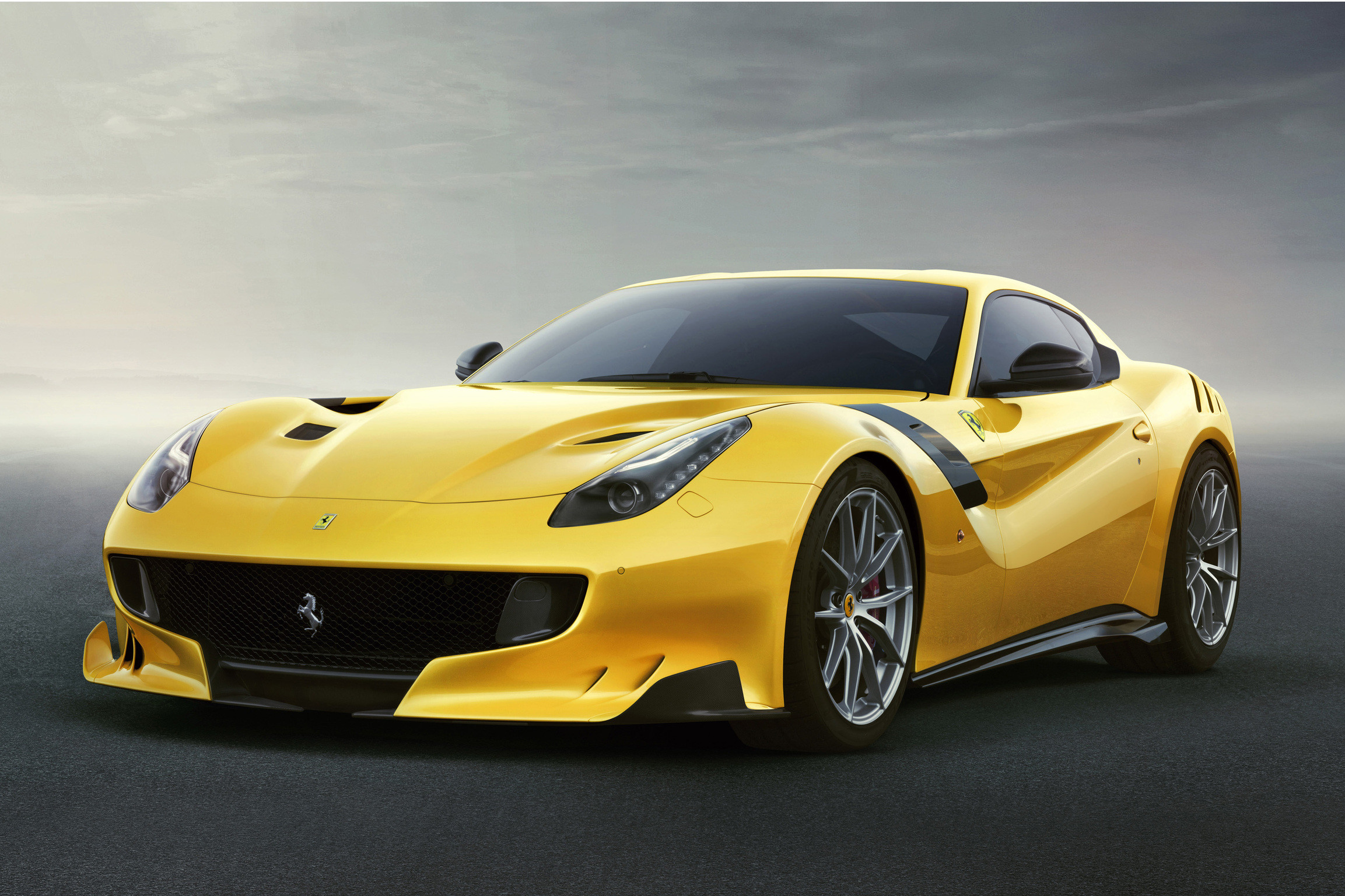 The Ferrari F12 TdF is an upgrade to the already-awesome F12 Berlinetta, packing more power, better aerodynamics, and a sleeker, much lighter design. It pays homage to the Tour de France (for cars, not bikes), which Ferrari won for nine straight years between 1956 and 1964. The new Ferrari F12 TdF features an upgraded 6.3-L V12 engine (from 730 to 769 HP, and from 509 to 520 ft-lbs of torque), and while the engine can rev up to 8,900 rpm, 80% of its torque can be achieved in as low as 2,500 rpm.
The upgraded F12 TdF also features a new Virtual Short Wheelbase system (four-wheel steering) that increases high-speed stability. The whole design is produces 87% more downforce than the original F12, while its extensive use of carbon fiber reduces the weight by 240 pounds.
All told, the Ferrari F12 TdF is Ferrari's second-fastest car, second only to the even more extreme LaFerrari. Sad to say, only 799 of these works of art will ever be made. Stay tuned for news on pricing and availability in the US.