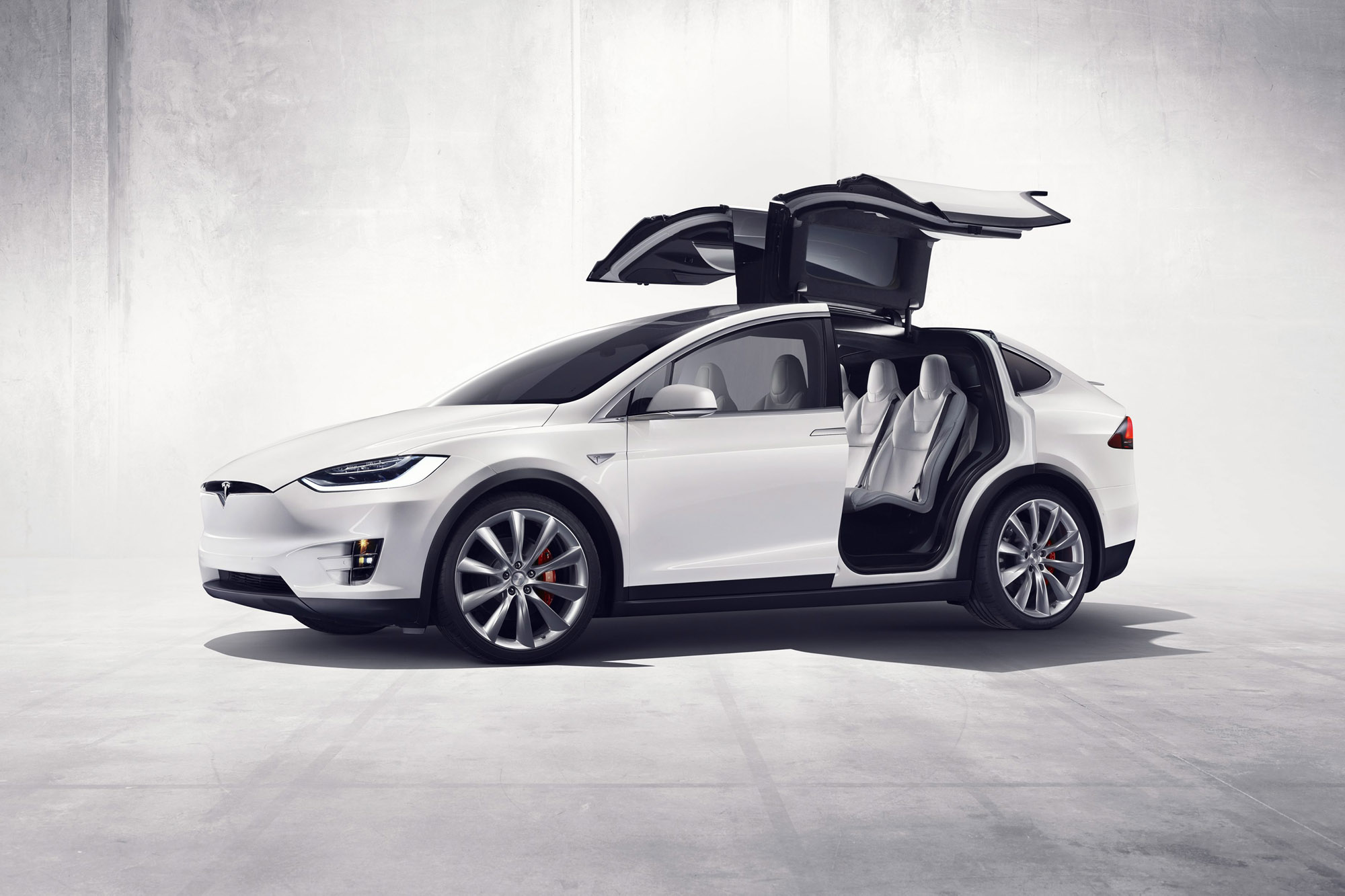 Tesla Model X Is The Musk Brand's First SUV And It's 'Ludicrous'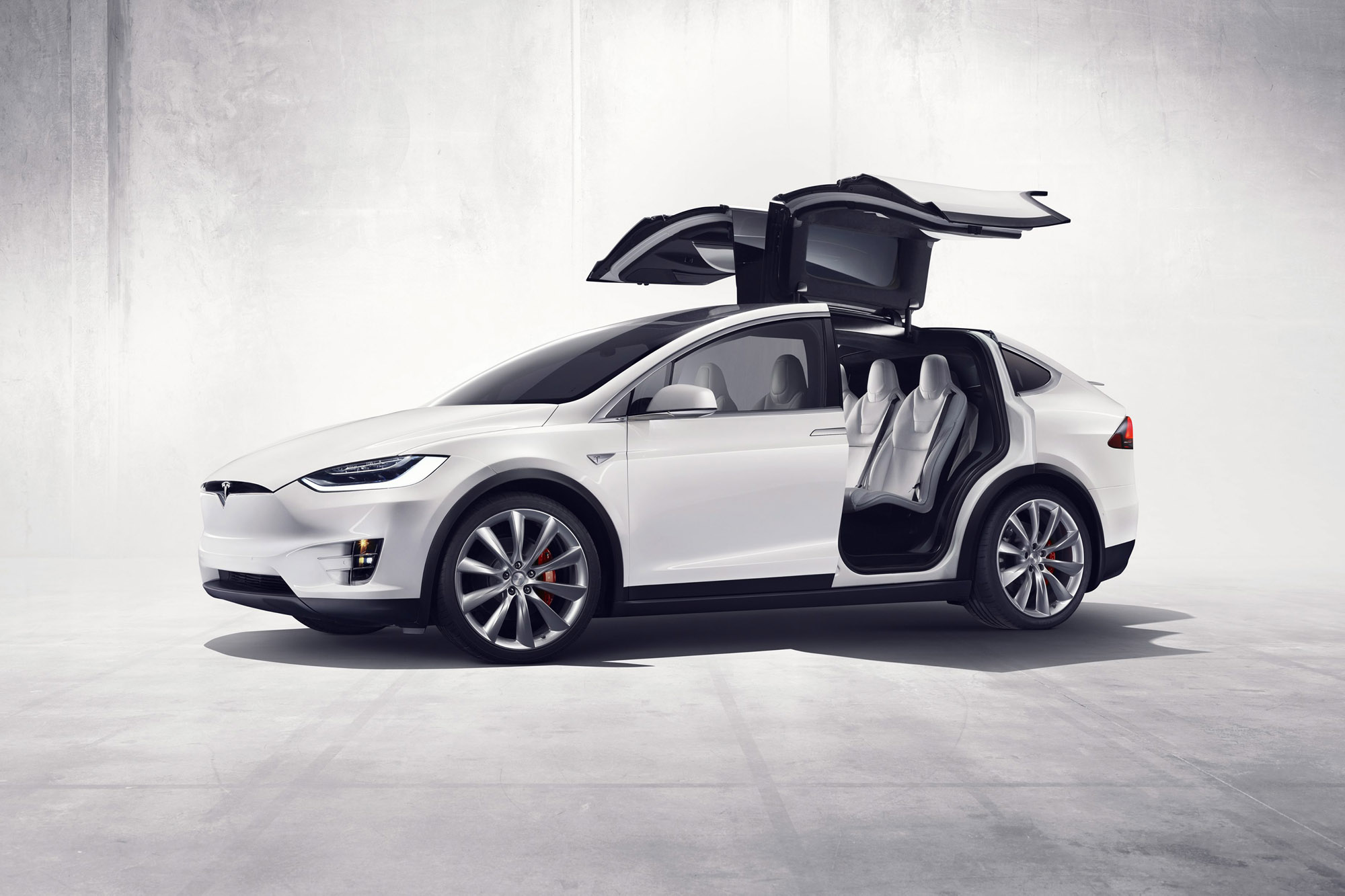 The Tesla Model X is the company's first SUV, and from what we're seeing, it's pretty 'ludicrous' in its own right. With the Ludicrous Speed Upgrade, the Tesla Model X will be one of the fastest SUV's in the market, going from zero to 60 in 3.2 seconds, and with a top speed of 155mph. It's also designed with safety as top priority, being half as likely to overturn and, with no fuel tank, more resistant to frontal impact damage. Passengers are also actively protected with camera, radar, and sonar systems. To top it all off, it comes with a 90 kWh battery providing 250 miles of range.
The Tesla Model X comes in six-seat or seven-seat configurations, and is expected to start shipping in the latter half of 2016. To get the detailed specs, and to order yours in advance, visit this website.