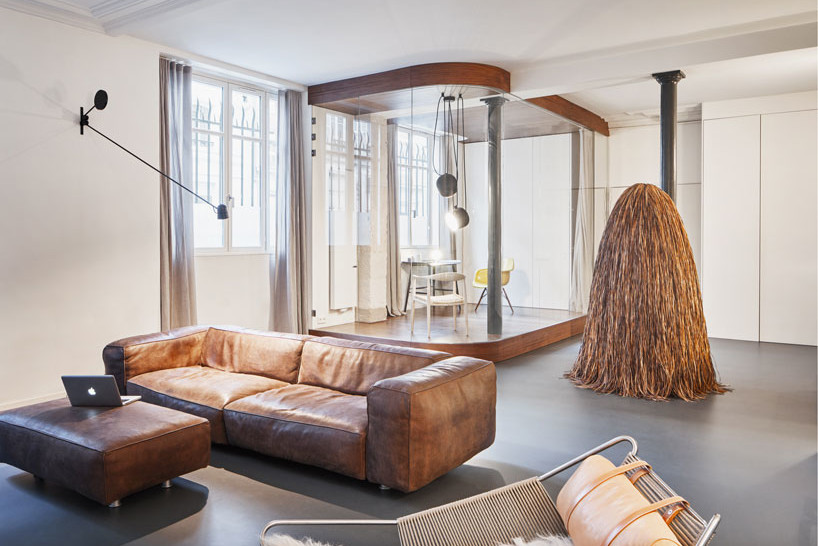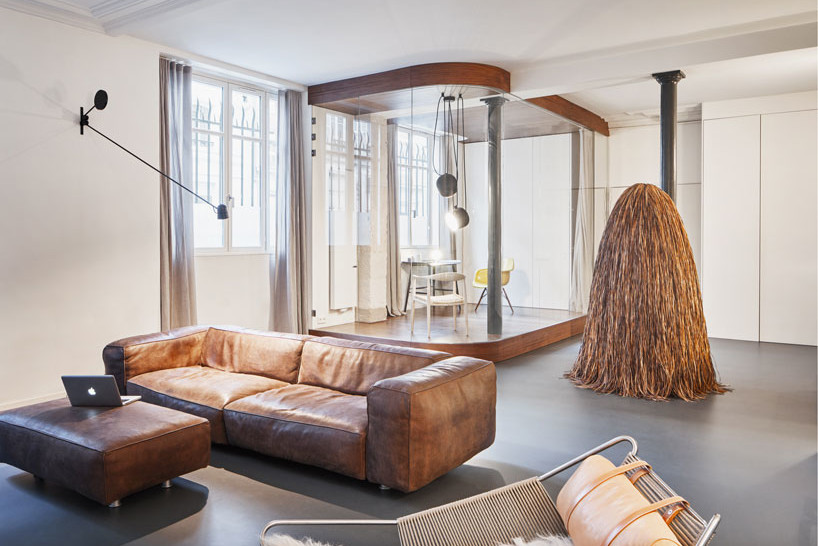 Paris-based design firm Cut Architects recently designed an eclectic apartment highlighted by transparent volumes and eclectic artwork. The two-story Parisian loft was conceived to support the owners' social lives, with the entire ground floor housing the living areas.
In addition to taking full advantage of the natural light and courtyard views, the living area also includes a curved, raised glass cubicle. The transparent space can be separated from the rest of the living room with a curtain, and serve as either a private study or guest room.
The rest of the house uses a limited material palette that unifies the spaces with each other. Walnut wood is used for the cubicle's flooring and ceiling, and mimicked on the kitchen surfaces. The apartment's existing columns, plus cut stone wall finishing, contrast nicely against smooth, plain surfaces.
Lastly, the apartment's extended staircase landing mediates between the living areas on the ground floor and the private spaces upstairs. The landing serves as a place for reading, relaxing, and playing video games. See it and the rest of Cut Architectures' work in the gallery below.