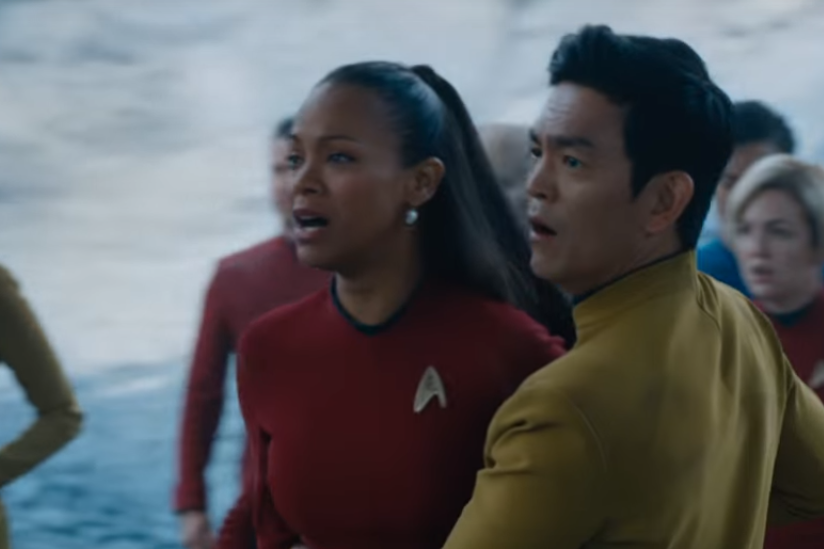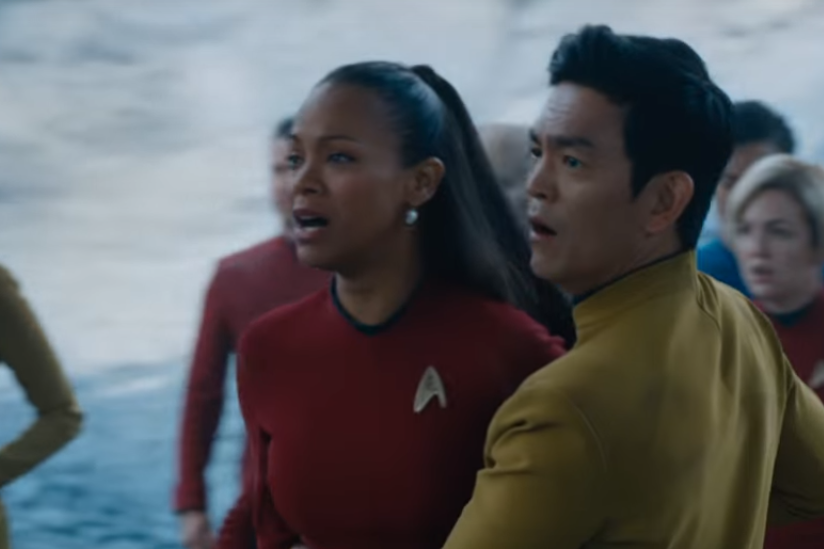 The first Star Trek Beyond trailer is here, and it brings some radical changes to the franchise that will likely delight new Trekkies and frustrate old ones. Helmed by Justin Lin, of Fast & Furious fame, the latest Star Trek film promises to be a lot louder, faster, and zanier than its moody predecessor, Star Trek Into Darkness.
With previous director J.J. Abrams having "defected" to helm the upcoming sci-fi giant Star Wars: The Force Awakens – and with his Star Trek Into Darkness generally liked by moviegoers, but hated by traditional Trekkies – Star Trek Beyond definitely seems to take a huge leap back towards what worked in his 2009's reboot. Abrams' wonderful cast (including Chris Pine, Zachary Quinto, Zoe Saldana, Simon Pegg, and Karl Urban) returns for a story that's full of lunging starships, martial arts kicks, and one-liners.
What's more, the new Star Trek Beyond trailer also reveals an intriguing villain, to be played by award-winning British actor Idris Elba. His character's role currently remains unknown, but it will be interesting to see if he can top the previous villain, performed by fellow Brit Benedict Cumberbatch.
If you're a traditional Trekkie fan, you'll probably hate what's coming up. If you're a new one, you'll probably love it. Either way, the Star Trek Beyond trailer is here, and the movie looks like loads of fun. Watch the trailer below.
[embedvideo id="jvR4eUjkag8″ website="youtube"]