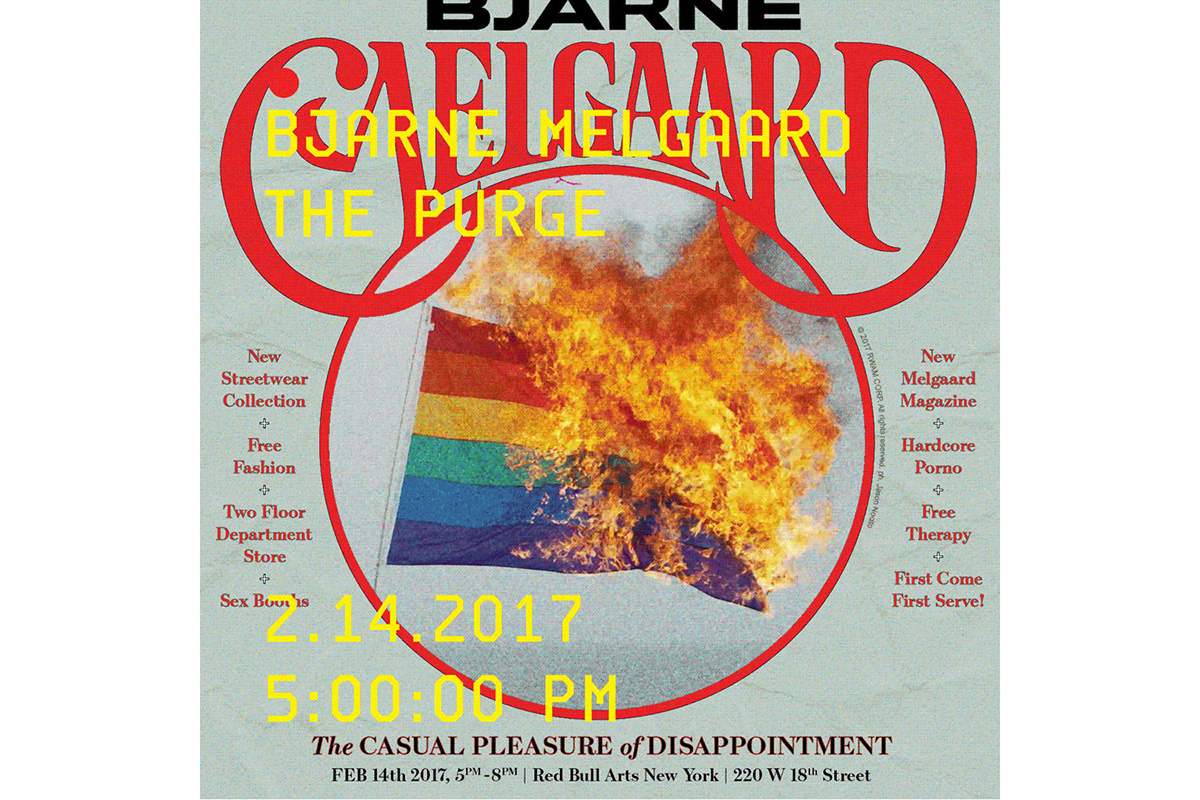 Bjarne Melgaard is Partnering with Red Bull Arts New York to Giveaway $500K in CdG, Lanvin, Raf, Supreme, and More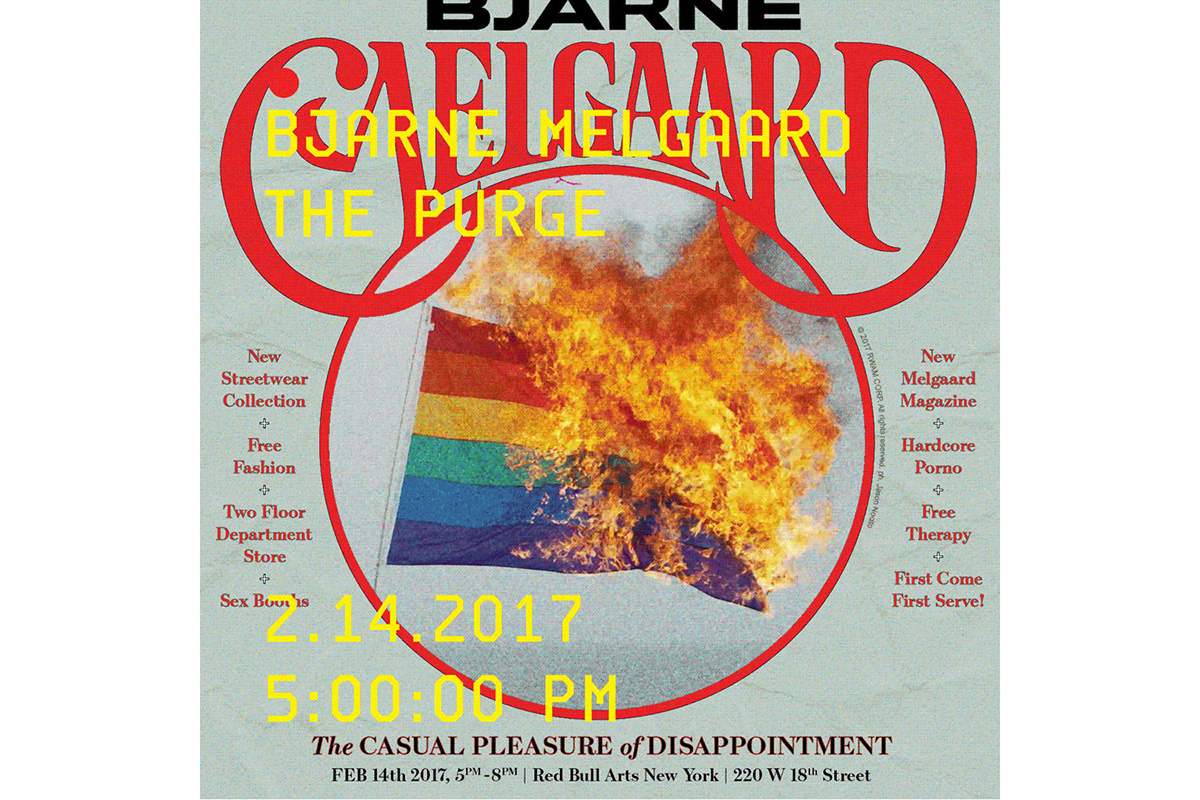 Norwegian artist Bjarne Melgaard is getting set for the US debut of his ongoing project, The Casual Pleasure of Disappointment, and he's giving away his personal collection of designer fashion and streetwear for free to the public to start. In groups of 100, shoppers will be entering Red Bull Arts New York on W. 18th Street and will have 15 minutes to fill their custom MELGAARD garbage bags with as much as they can carry. Once the 15 minutes are up, they'll be immediately evacuated from the premise. In terms of designers, you can expect pieces by Supreme, Margiela, Lanvin, Huf, Yohji Yamamoto, Issey Miyake, and Comme des Garcons. There's also going to be over a hundred pieces from the new MELGAARD streetwear collection, which is making its world debut here.
No RSVP required and there's no charge. Just show up well before the 5pm open time and get ready to start shoving some hard-to-find pieces into your bag.