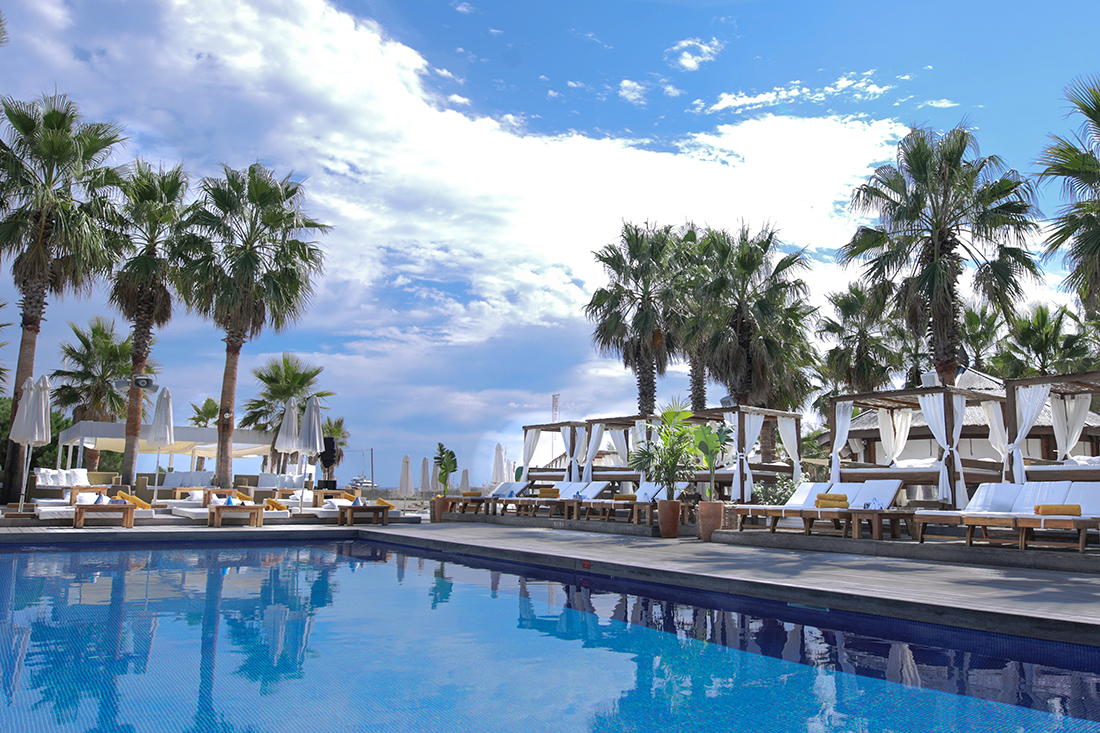 Art Pampelonne To Present Contemporary Art Fair On The Most Exclusive Beach In Saint Tropez
If you're in the French Riviera this weekend, then be sure to make your way to Art Pampelonne, the first contemporary art fair ever to hit the region. It's set to take place at the most exclusive beach in the Saint Tropez region, Plage de Pampelonne, with over 60 international galleries of the most dynamic artists in the contemporary field. Art Pampelonne partner Nikki Beach Saint Tropez will be welcoming art show attendees with its signature white décor, fine dining, creative cocktails, and more. It's right across the street from the Art Pampelonne's pavilion and will also play host to VIPs for the Art Pampelonne Official Party. And if all this wasn't enough, Nikki Beach is also partnering with Perrier Jouët to host a pop-up Champagne bar that's open for the duration of the show and located right within the Art Pampelonne pavilion.
Art Pampelonne will open with its vernissage on June 29th from 12pm – 2 pm, followed by its public opening from 2pm – 9pm. From there, the venue will be open daily from June 30th to July 2nd from 12pm to 9pm.