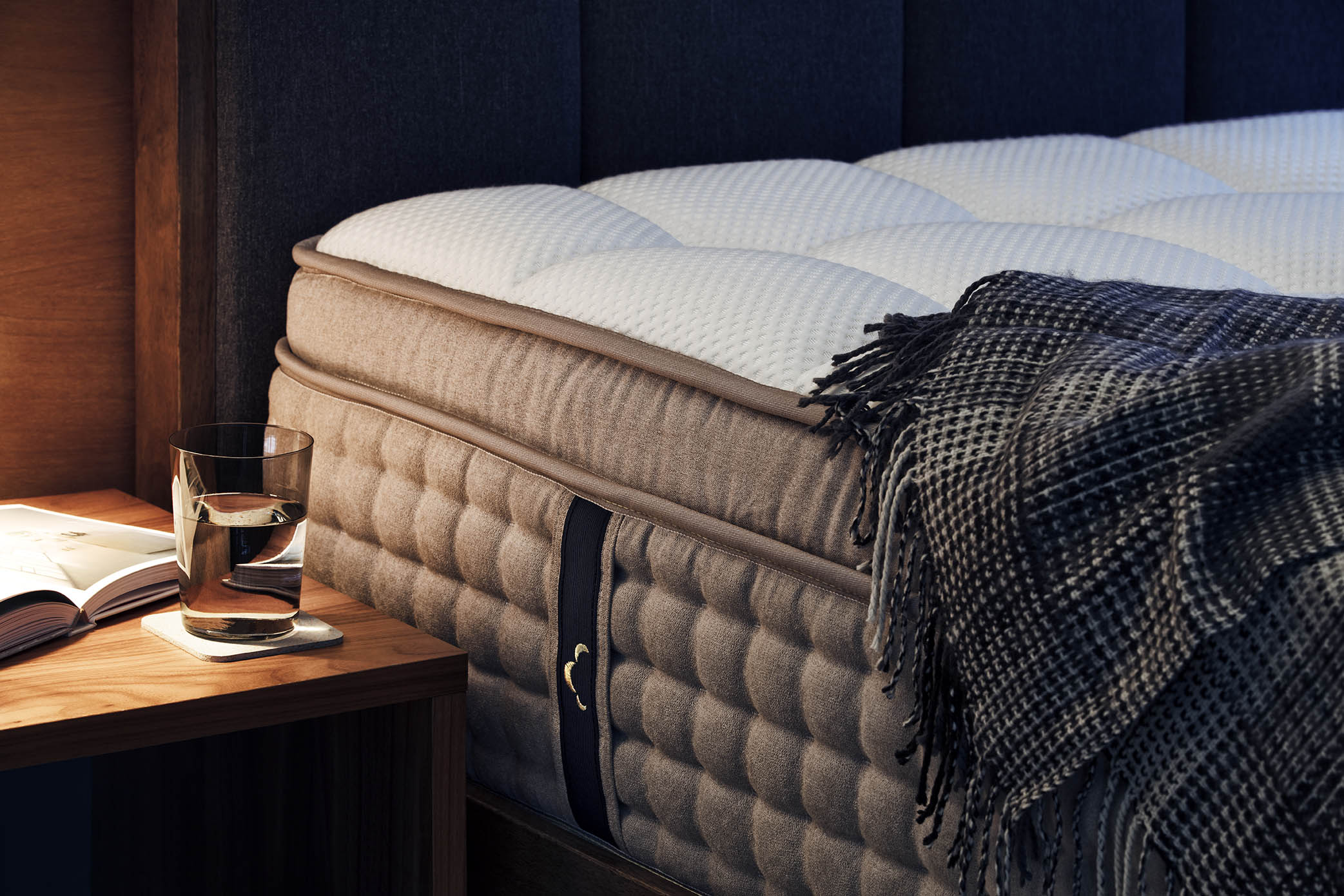 We all know you can't put a price on better sleep, and for those of us who want to treat ourselves to a plush mattress, and are willing to pay a little bit more for better quality, DreamCloud has the solution. DreamCloud specializes in hybrid mattresses, taking everything you need in a luxury mattress, and combining it into one perfect bed. It's designed with its own innerspring coil system as well as eight layers of memory foam for contouring, aligning, and cooling, finished with a cashmere blend cover.
While other luxury mattresses are marked up to $5,000+, DreamCloud starts at less than $1,200, so you get the best of both worlds – high-quality yet still affordable. People around the web are singing the praises for DreamCloud and why they'll never sleep on anything less than luxury again. See why actual DreamCloud sleepers are saying it feels 'Like Falling Asleep In A Hug,'"and a 'Cocoon of Coolness.'
'Cocoon of Coolness and Comfort'
"When my wife ordered a DreamCloud, I had no idea that my whole life was going to change. Gone were the aches and pains in the morning, gone were the restless nights tossing and turning, and gone was the feeling like sleep was never going to be comfortable. I never sleep hot on DreamCloud, it's like I am cradled in a perfect cocoon of coolness and comfort each night." –Wendy C.
'I feel like a new person'
"I had put off buying a new mattress for years. It was a hassle to get rid of my old mattress and spending a whole day in a mattress store testing out mattresses that all feel the same was not my cup of tea. A quick internet search brought me to DreamCloud. I figured I would give it try since they took away my old mattress with an easy exchange process, and with their Everlong Warranty, I knew I had nothing to lose. I had no idea how much I had to gain. DreamCloud changed my sleep and I wish they had come out with DreamCloud years ago." -Thomas C.
'Cradles my body like a baby'
"Overall DreamCloud is perfection. From the cashmere top so soft I didn't want to put a sheet on it, to the foam layers that cradle my body like a baby, I can't think of anything more perfect than DreamCloud." –Tatiana R.
'Safe haven at home'
"DreamCloud has become my safe haven at home. I find myself hitting snooze, and then sipping coffee in bed in the morning, and then skipping my couch at night to read in DreamCloud. The luxurious foams contour to my back so whether I am sleeping or sitting up, I always feel incredibly supported. I can't imagine my life before DreamCloud, and if I were to guess what actually sleeping on a cloud felt like, it would be DreamCloud." -Jesse V.
'Like Falling Asleep In A Hug'
"From my first night with DreamCloud I felt like every inch of my body was soft and supportive. I felt held. DreamCloud is like sleeping in a hug. Honestly, I didn't really know what a hybrid mattress was until I started researching that it was the perfect combination of bouncy springs and memory foam. I've never tried any other hybrid, but after DreamCloud, I don't want to. Nothing can compare to the dream of sleeping with DreamCloud." -Wayne N.
'One night of DreamCloud had me sold'
"It's great that DreamCloud has a full year trial, but the reality is you won't need it. After one week, or even one night really, I saw my sleep improve, my morning run was easier than ever, and I felt more energized going to work." –Patrick M.
Update (6/27/2019) : The DreamCloud team is extending a special offer in addition to their 365 Day Home Trial. Click here to get $200 off your full priced mattress purchase.