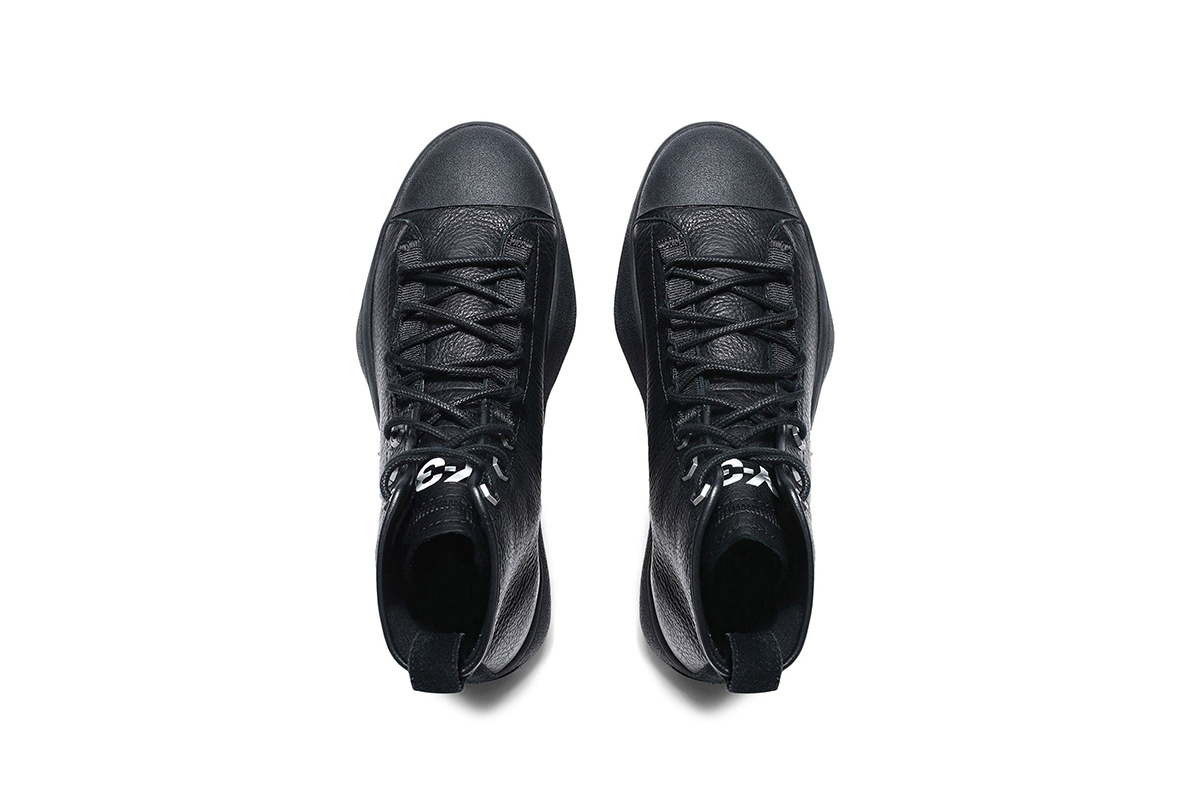 Yohji Yamamoto and adidas have collaborated as part of Y-3, and now they've released their FW18 collection which includes the basketball-high-top-inspired Bashyo II's, a revamped take on the SS18 Bashyo.
Priced at $350, the elevated Bashyo II's consist of leather, canvas and suede. They are monochromatic for the most part, with contrast coming at the tongue with a printed Y-3. There's also an embossed Y-3 logo on the sides, so a logo can be seen from all angles.
Available in black or white with a special edition orange for pre-order, the Y-3 Bashyo II's can be purchased here at the Y-3 adidas online shop.